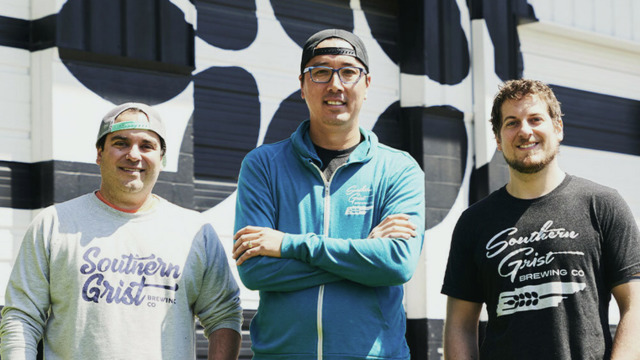 Southern Grist Brewing Co. will relocate within East Nashville and move near the planned mixed-use project Highland Yards, where it is slated to be operational in June.
Kevin Antoon, Southern Grist's co-founder and CEO, says the brewery eventually will operate at 750 and 754 Douglas Ave. in Cleveland Park. It has operated in Eastwood at 1201 Porter Road since early 2016. 
The future space is twice the size of the Porter Road building, allowing for an increased focus on food, two patio areas, distanced indoor seating and better parking, Antoon says. Locally based Mijo Gordito will partner with Southern Grist on the food concept.
"The Porter location is where we put our roots down," Antoon says. "This was not an easy decision, but this is a much-needed pivot for Southern Grist. The size and flow of Porter can no longer support our evolving business, and the increasing economics on the lease just don't make sense for that location. We will own the Douglas location, which opens up so many possibilities for growth, permanent fixtures and programs for our tap room business."
Antoon says his team, which includes co-founders Jamie Lee and Jared Welch (the latter serves as production manager), is not disclosing the cost to buy the property and to get operational.
Southern Grist opened a sister operation in The Nations at Stocking 51 in February 2018 (read here). Soon thereafter, the business ceased brewing beer at the Porter Road space and has since focused instead on a beer-bar business. The brewing is done at the space in The Nations.
Nashville-based development company Vintage South, led by Nathan Lyons, is eyeing a spring start on the aforementioned Highland Yards, an adaptive reuse project similar to its Stocking 51 (read more here). Adjacent to the Highland Yards site is a small building at 754 Douglas that Antoon and his co-founders will soon buy from a partnership that includes Lyons. 
Southern Grist is best known for its New England IPAs, barrel-aged stouts and fruited sours. The brewery recently debuted its first batch of hard seltzer.