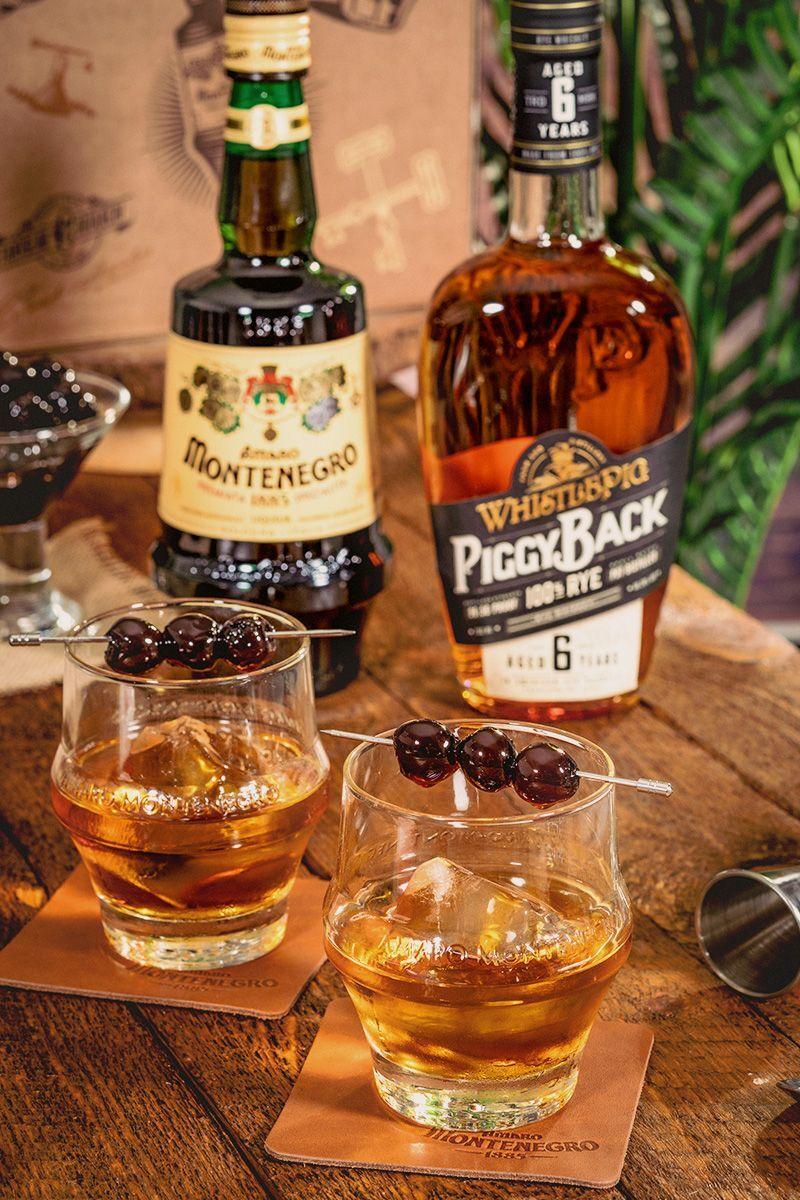 I'm really into apertivos and amari, but I've been in a bit of a rut lately. Fortunately, during this year's Nashville Cocktail Festival, I attended an educational tasting event that introduced me to an old friend I'd been neglecting — Montenegro. This ancient amaro has been around since 1885, created in Bologna using a super-secret combination of 40 different botanicals.
Bitter and sweet at the same time, it can stimulate your appetite, or you can enjoy it as a digestif after a big meal, critical for around the holidays. Speaking of holidays, Montenegro offers fun cocktail kits that are great for sending as gifts to friends and family across the country, thanks to the loosening of shipping laws for spirits brought about by the pandemic.
A few lucky folks on my holiday list will be getting Monte Manhattan kits this year. (I hope they don't read this post!) The attractive box contains all the necessary ingredients to mix up six cocktails for less than you'd pay for a few rounds of ordinary Manhattans at a local bar, including two artistically designed rocks glasses, six little bottles each of Montenegro and Whistle Pig Rye, aromatic bitters and a jar of cherries. These are some pretty high-quality ingredients compared to the rye and sweet vermouth I usually stock in my home bar, so my friends will end up drinking even better than I do.
The vanilla and orange notes of Montenegro are much more complex than the muted flavors of stock vermouth, and Whistle Pig is known for the long finish and bold spice of its rye whiskeys. The kits range from $69.99 to $72.99 depending on where you're shipping to, and ordering is as easy as click, click, bam!
That's a few names checked off my list. Hope you haven't been naughty this year.