If you think that Oktoberfest is the only time when Germantown shows off its neighborhood spirit, we've got a surprise for you. Tandy Wilson of City House and Julia Sullivan of Henrietta Red have banded together to plan a big block party on Sunday, Sept. 18, from 4-7 p.m. to celebrate the end of summer, and it looks like it will be a blowout!
The community-driven event will benefit Café Momentum, an award-winning restaurant and culinary training facility that "aims to transform young lives by equipping the community's justice-involved youth with life skills, education, and employment opportunities to help them achieve their full potential."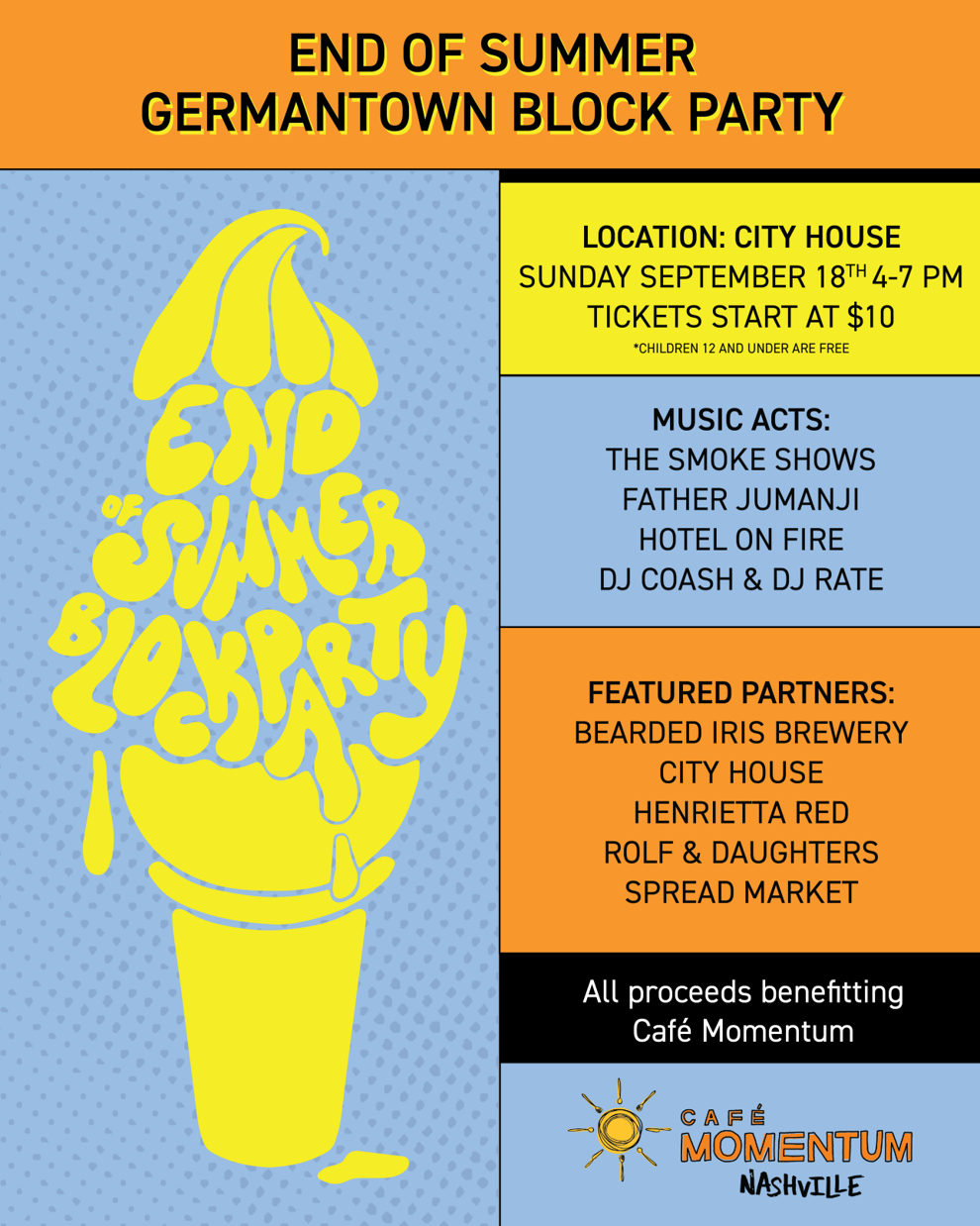 In addition to the sponsoring restaurants, the block party will feature other neighborhood businesses like Bearded Iris Brewing, Rolf & Daughters and Spread Market & Larder. They'll also showcase musical acts including The Smokeshows, Father Jumanji, Hotel on Fire, DJ Coach and DJ Rate.
Tickets to the event are $10, although you're welcome to make a separate donation to Café Momentum with any amount over $10 counting as your admission. For $35, you'll receive a ticket to the soiree plus a commemorative t-shirt, and kids 12 and under are free. Tickets are now on sale at the block party's Eventbrite site, so get yours today!