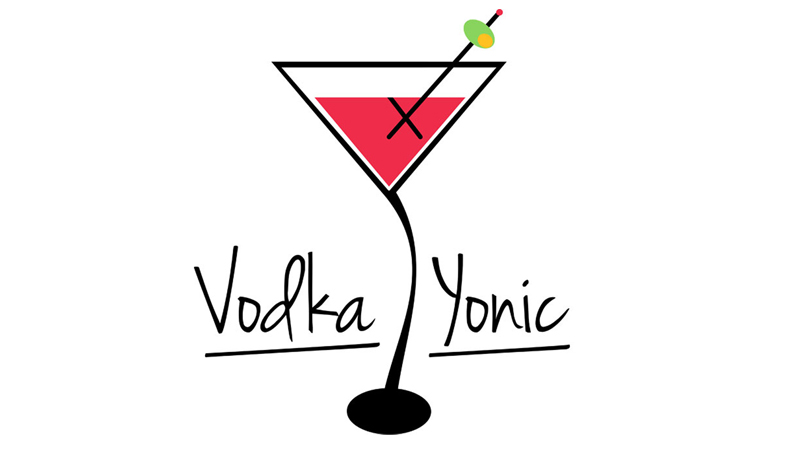 Vodka Yonic features a rotating cast of female writers from around the world sharing stories that are alternately humorous, sobering, intellectual, erotic, religious or painfully personal. You never know what you'll find here each week, but we hope this potent mix of stories encourages conversation.
---
"You wanna make mole? Forget about it." Then, all I could hear was my grandmother laughing wildly, almost cackling — her head thrown back, I'm sure — in an accent I am still able to imitate to the delight of my friends. 
One afternoon in college, my friends and I decided we wanted to make the Mexican dish chicken mole. A blend of several kinds of chiles, spices and unsweetened chocolate, mole poblano is a sauce for chicken or pork, and it's notoriously difficult to make. We had no idea what that meant, or that there were 85 ingredients in the dish, most of which we would never be able to find. This was pre-Google, so I called my grandmother Patsy to ask for a recipe. Thirty years later, my friends and I still laugh about that phone call.
A native of Mexico, my grandmother came to the U.S. when she was an adolescent to work on farms in Colorado. There she met and married her husband, also a migrant worker, and raised four children. They divorced in the 1960s. But I knew her when — aside from being my red-headed, fiery-tongued grandmother — she was the head cook and mastermind behind the delicious food at my father's two Mexican restaurants.
If my grandmother were alive now, I'd like to believe she would think I'm a pretty decent cook. I'm sure she would still underestimate my ability to make mole, but she'd be proud of the things I can make, like her enchiladas verdes, arroz mexicano and albondigas (meatball soup). These are dishes I ate many times either at my aunt's home, where my grandmother lived, or at the family restaurant. Back then, I didn't realize how lucky I was to grow up with ever-present homemade, authentic Mexican food. For my brothers and me, the restaurant was a defining part of our childhoods. There we celebrated our birthdays and first communions, took our friends and teammates to eat their weight in food, and watched our parents run a successful business. I now see how my grandmother's cooking, about which she was very humble, went from being a way of nourishing her family at home to serving a growing community, giving them a taste of the culture she had left behind.
I don't know very much about the early years before my grandmother became a wife and mother. My father was her youngest, and he was born in 1937. She didn't talk much about that time, and I was too young and too self-absorbed to notice even if she had. Now I am hungry for information about her early years, details about her life back in Mexico. I want to know what it was like to be an immigrant in the first half of the 20th century. I know there were hardships, like losing her oldest son in an accident at the steel mill where he, age 16, and her husband worked. I also know that she and my grandfather opened their own bar and restaurant and became the first Mexican Americans to be granted a liquor license in the state of Colorado.
Another story has been at the forefront of my mind lately. When her children were young, all under the age of 10, my grandmother took them back to Mexico to visit relatives and was unable to come home for several months. She had not become a citizen yet, but all of her children were born in the U.S. and had birth certificates to prove it. But something had changed in the immigration policy while they were away, and my grandmother had to appeal to the authorities to let her rejoin her husband back in Colorado, where they had lived for 20 years. I have a stack of letters on thin yellowed paper, written in Spanish, with official-looking stamps dated over a period of several months in the summer of 1940. Written by attorneys and employers attesting to my grandparents' character, their birth and marriage certificates attached, these letters give me a glimpse of their struggles on the margins of American life.
Eventually, my grandmother and her children made it home to the United States after applying and receiving a special visa, a requirement that didn't exist prior to their departure. Right now, the Trump administration is tearing young children away from their parents at the U.S. border — people who, like my grandparents, are fleeing poverty and much worse. I hate to think of what would have happened to my family had this situation occurred then. The government claims its cruel methods are justified to teach a lesson to those who wish to cross the American border to save their children from danger. As my grandmother and so many millions of others have shown, it's never going to work.
I am grateful to have been the descendant of brave immigrants and the American children they raised who worked hard to attain their dreams. I have benefited from their struggles my entire life. I believe our country has too.