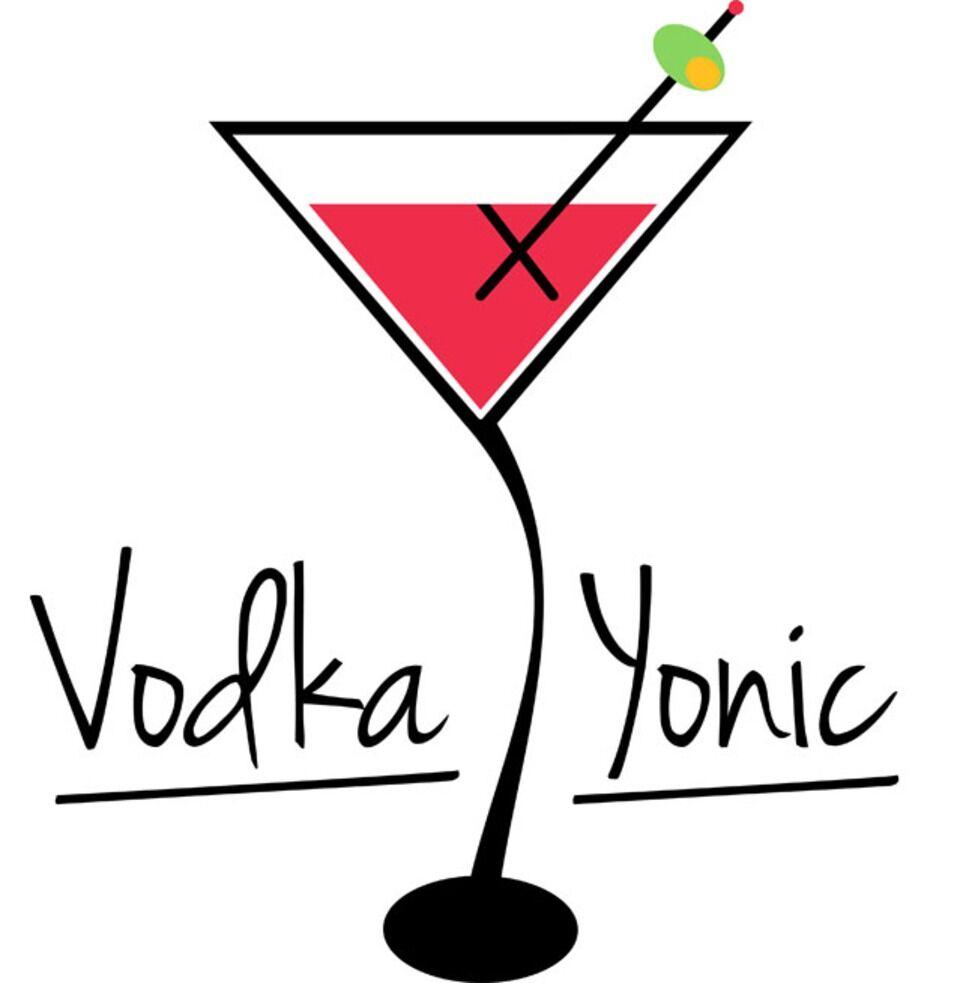 Vodka Yonic features a rotating cast of women and nonbinary writers from around the world sharing stories that are alternately humorous, sobering, intellectual, erotic, religious or painfully personal. You never know what you'll find in this column, but we hope this potent mix of stories encourages conversation.
---
There is a video of Hole playing live at the Metro in Chicago in 1994 that has haunted me since I saw it — a chilling record of assault. At the end of an incredible performance, Courtney Love throws off her guitar and dives into the crowd. Yet instead of landing on the crest of collective palms and passed like a branch riding a fierce current, she is sucked into the pit, her clothes torn from her body, until she is rescued by security. After she is pulled to the stage, she stands and faces the crowd. She does not let them look away.
For as long as I can remember, women artists who defy cultural norms have been punch lines and cautionary tales. In the '90s, Love was sloppy, embarrassing — her iconic bruised thighs flashing across glossy screens during MTV's awards shows — seething and swollen as a femme Iggy Pop. I fucking loved her. But this love was too loaded to become a superpower. I couldn't yet see the hands pulling her down; I couldn't see how being willing to risk getting sucked into the pit was its own strength.
Decades later as I worked on my new book, I Am Not Trying to Hide My Hungers From the World, I started to think about Love again — not as a role model for how to balance life as a working artist and mother (there are already many models for this), but the role model I needed in order to not give a fuck. In a 1994 interview with Pamela Des Barres in Interview magazine, Love talks of the double-edged sword of rock stardom for women. No matter how brilliant, a woman will never get away unpunished with the imperfections that a man is celebrated for. Love constructed a whole career defying that hypocrisy, for better or worse. And as a new mother, I needed to see someone who sneered at the public's expectations. I needed to see a woman almost naked onstage, fearless and terrifying, standing irreverent in her beautiful mess and jagged brilliance, refusing to apologize.
After giving birth to my daughter, it took me a long time to come back to writing — a mix of sleep deprivation, lack of time and postpartum anxiety, but more than that, I was afraid of being seen as a selfish mother. Finally, at the urging of my partner after months of not writing, I started sitting at a coffee shop two mornings a week, dreaming and writing and eavesdropping. I would then return home and spend the rest of the day with my daughter, refueled and invigorated by those few hours. I could be a good mom precisely because I let myself say "fuck it" to the voices I imagined telling me what a good mom looks like.
"Good mom" has become a form of policing, especially for women of color and working mothers. Most mothers I know are keenly aware of how they are watched and judged, creating an internalized pressure to perform what we imagine good mothering looks like; to completely annihilate one's own needs to appear good. Much like the fear of "Am I thin enough?", "Am I good enough?" has become another trap — one in which capitalism thrives on our belief that if we have the right gear, if we painstakingly curate the appearance of being good, then we will feel like we're enough.
Just as we need to broaden the narratives of what good mothering looks like, we need images of women who are imperfect, who push the boundaries so wide that "goodness" is replaced with authenticity and bravery. We need to see women who are as awful and selfish as our rock-star heroes — when was Kurt Cobain or Mick Jagger ever asked about being a good father? — not as role models but patron saints and midwives who help us usher in our vital and gleaming selves. We need women who tell us, "write, bitch, write," or whatever that thing is that makes us feel whole, so that our children can know that a life built on what you love becomes its own superpower.
Mothering and writing are messy, as life is messy. I am grateful for artists like Aimee Nezhukumatathil, Camille Dungy, Keiler Roberts, Michelle Tea, Erika Meitner and countless others who have become my real and imagined circle of friends, reminding me to show up as I am and know that being pulled in different directions is a sign of a full and vibrant life. And Courtney Love is still there at the periphery, echoing what Mary Oliver so famously wrote: "You do not have to be good" — reminding me to trust myself.
When I write, I am imagining a world where a woman can stand in her power and not be dragged down. I am actively creating a world where other mothers might see themselves and feel the permission to be messy too, which is another way of saying whole or free. I imagine Courtney diving into the crowd and landing in the canopy of hands ready to hold her, passing her along as if on a gilded conveyor belt. No — I imagine her gliding right over the arena, gloriously chaotic, and untouched.