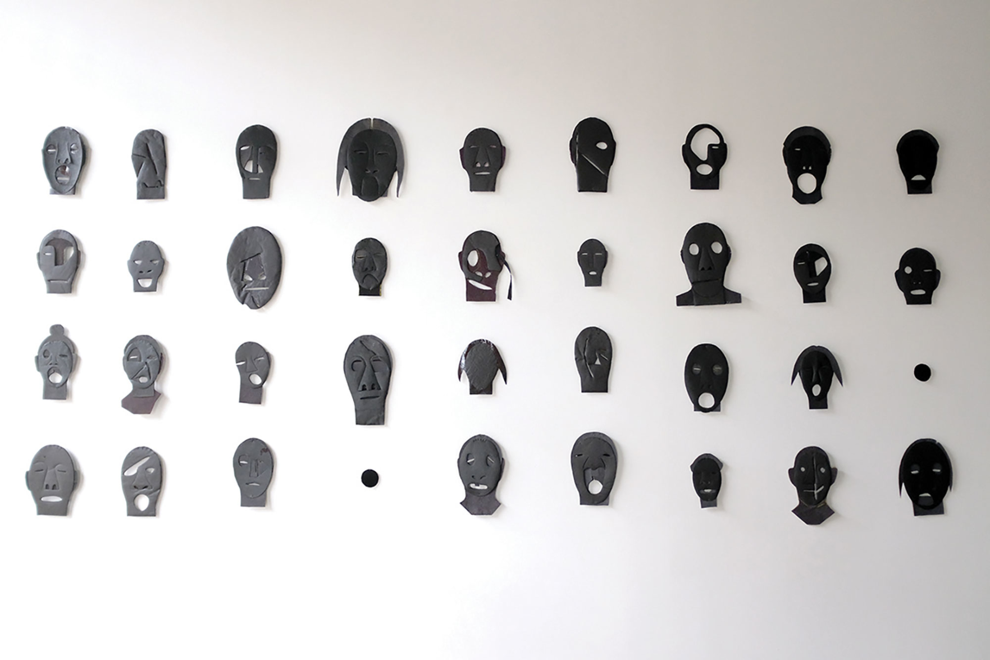 If you've ever questioned whether seeing a work of art in person will change your perception of it, let two current exhibits on Hagan Street answer that for you.
Start at David Lusk Gallery, where a grid of 23 never-before-seen photographs by the legendary William Eggleston is spotlit like a moody film-noir set. The shots were taken in or around 1990, and the title — For Lucia — references Eggleston's longtime mistress Lucia Burch. But the rest of the story behind the scenes is a mystery. The photographs are quintessential Eggleston — the snapshot aesthetic he pioneered is so prevalent in the digital era that it's easy to take it for granted.
There are no clear highlights in the series — that makes sense, given that Eggleston has described his approach to photography as "democratic" — but if you spend any amount of time with it you'll almost certainly come away with a few favorites. "Phil-a-Bag" might be the most Egglestonian of the lot, with a mixture of hand-painted and commercial signs, a stretch of rural road and a lot of atmosphere. If it weren't for the sign advertising a pack of cigarettes for 39 cents — which was likely an antique even when the photograph was taken — you might mistake it for a local backroad. Time moves slowly in certain parts of the world, and you can almost hear a Southern drawl in these shots.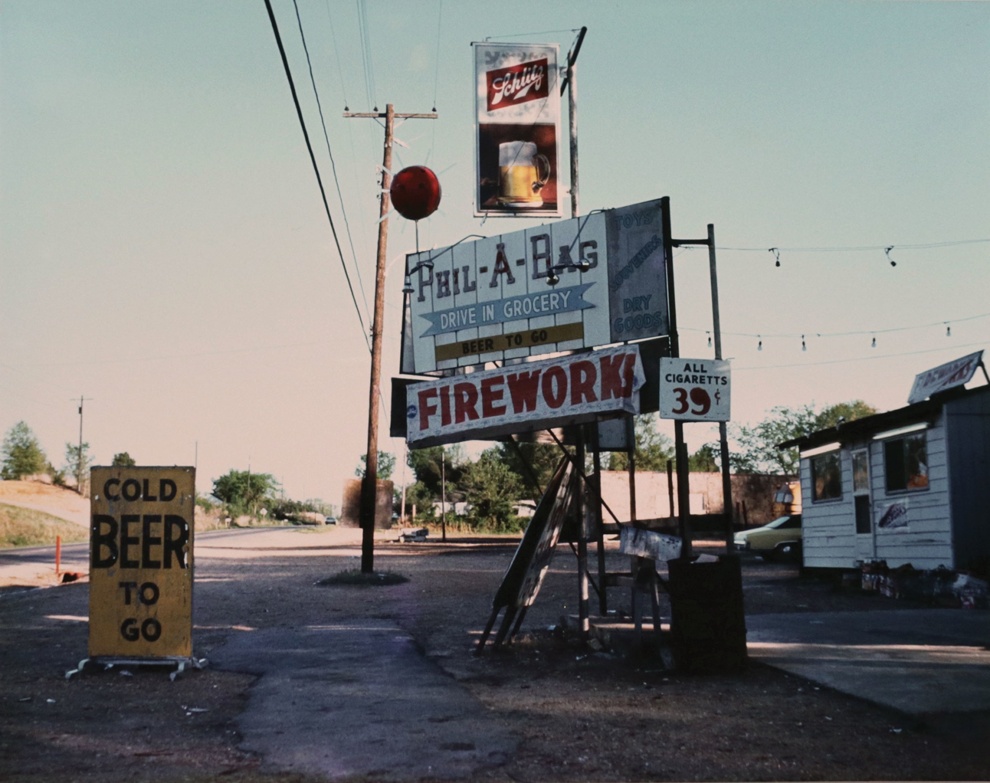 The crowded installation of photographs on a single wall mimics the quickness of a camera's lens, but seeing each of the images printed and framed underscores their preciousness. And they are precious. Eggleston is among the most important living artists — the 81-year-old Memphian's work is famously featured on album covers (Big Star's Radio City and Silver Jews' Tanglewood Numbers, to name just two), and he broke art-world barriers with his practice of capturing banal subject matter in full color. Being able to see this work locally before the rest of the world feels like a luxury.
If the Eggleston photographs are like soaking in a warm tub, the exhibit of new work by longtime Nashvillian Alicia Henry at Zeitgeist Gallery is an ice bath. The Fisk University professor's fabric-based work photographs beautifully. But only when you see it in person — with its loose threads and nubby textures — can you fully appreciate Henry's ability to turn rags into objects of devotion. One especially haunting life-size body seems stitched together from balled-up and tattered socks.
As if planned to match the Eggleston grid, the south wall of the Zeitgeist space — the one daylight seems to pour onto regardless of the weather — is home to an assemblage of carefully spaced faces. Mask-like faces are common in Henry's work, but these are more cartoonish than many of her past iterations, and seem to speak directly to the minstrel tradition she references. The faces are made from thick black textiles and leather, but they're not monochromatic — the textures and pigments in the various fabrics have subtle differences that create a kind of spectrum of shades. Each face is different, but the tidy arrangement simplifies the group, like an old black-and-white school yearbook or comic strips on newsprint.
This uniformity allows complex ideas to come out of subtle differences — a gaping hole in one head, an Edvard Munch "Scream" mouth on a face with pigtails, a gap-toothed jack-o'-lantern grin. This is a collection of some kind, but what you might take away from it — and whether you perceive it as sinister or lighthearted — depends on how much time you spend with it.