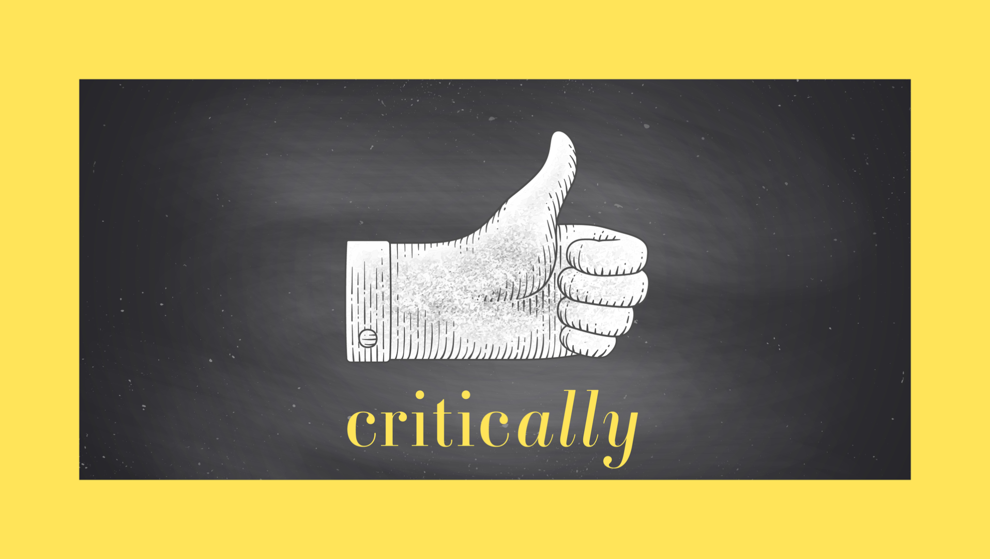 Joe Nolan is a 21st-century Renaissance man. He's a poet, singer-songwriter and intermedia artist — as well as one of the Scene's most longstanding cultural critics. In his new column "Critic/Ally," he'll muse about art, culture and whatever else comes across his periphery. Strap in, fans of the strange and obscure — the Scene's about to get a whole lot weirder.
---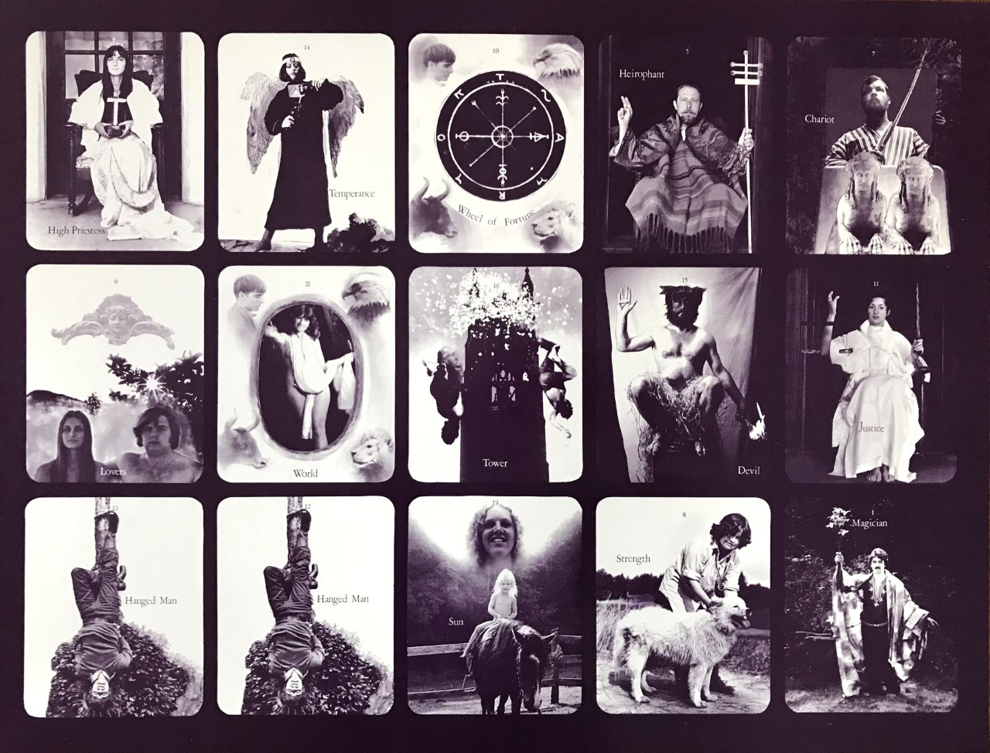 Symbols and Archetypes: Two Millenia of Recurring Visions in Art at Vanderbilt University's Fine Arts Gallery is one of the best shows on Nashville's fall art calendar. And one of the highlights of that show is Bea Nettles' "Mountain Dream Tarot" — a photo-based tarot card deck that was originally published in 1975. Nettles' tarot portraits vary from delightful to disturbing, and the vintage hairstyles and fashions that peek out past Nettles' costumes and props infuse the deck with a heavy dose of retro cool. You can buy a commemorative edition of the deck here.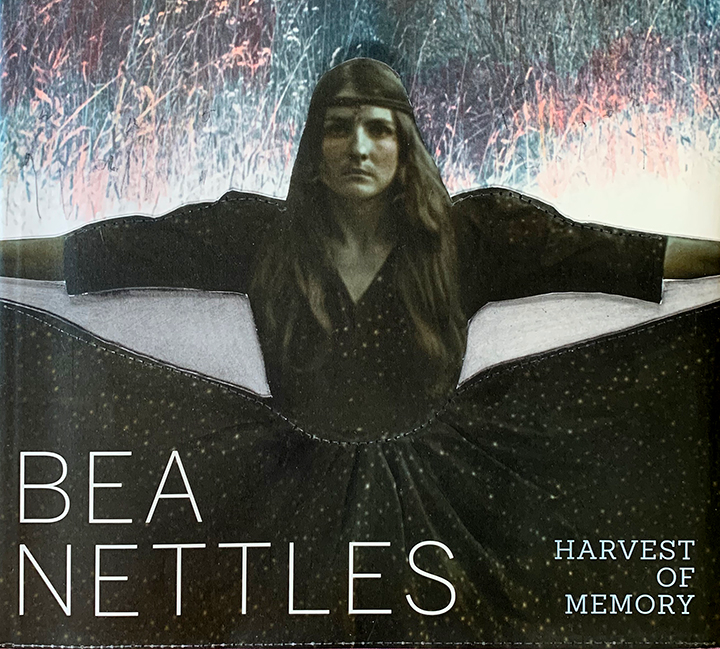 Nettles is recognized for her innovative mixed-media photography across a career that's spanned more than 50 years. First editions of Nettles' cards are offered online for more than $1,000, and the artist is currently in the midst of a revival: Bea Nettles: Harvest of Memory, a new career-spanning solo exhibition, opened on Oct. 4, at the Sheldon Art Galleries in Saint Louis, Mo. And a gorgeous, massive new monograph archiving five decades of the artist's work hit bookstore shelves on Oct. 1.
I talked with Nettles by phone about her new show, her book, and how she came to create the pioneering card deck. 
Thanks for taking the time to talk with me, Bea. I hope you had a great opening in St. Louis. What can you tell me about the show? 
It was co-curated by a curator in St. Louis and a curator at the Eastman Museum in Rochester, N.Y. It travels to Rochester, to the Eastman Museum, in January. 
And the book covers most of the show and much more. 
It does. It's more than a catalog — it's a whopper! It's about an inch thick, it's big and square, it's huge! Many of the pieces that are in the show are in the book — there's more in the book actually. The book was co-published by the Eastman Museum and the University of Texas Press. 
The book is more of a retrospective of your whole career. Is that fair to say? 
That's right. That's it. 
Like any artist with a five-decade-long career, you've had different phases and periods in your work. That said, your art always reveals an interest in collage and mixing different media. Why does that aesthetic always finds its way into your work?  
First of all, I was never trained in photography — I was eventually, I took some formal classes — but my degree was in painting and printmaking. My undergrad and then my grad degree also. The laying out, the erasing, the gluing, lots of brushwork — I'm extremely comfortable with a brush in my hand. Of course a part of it was — how should I phrase this — economic. Making do. Taking bits and pieces and making something out of it. And I don't want to make too much of a generality out of it, but women have been doing this for generations when you think of making quilts and things where it's not a formal art training thing but more of a family thing. 
Is it fair to say that you're best known for your tarot cards? 
In certain circles. There's lots of tarot collectors and so forth who would never look at anything else I did. But the photographers and artists are more apt to look at the tarot cards in the bigger context of more of the works that they know. 
Your cards hold a special place in tarot publishing. 
It was the first photographic tarot card deck, as far as we can tell. No one has ever come forward to contest that. 
Were you aware of that when you made it? Was that one of the reasons why you wanted to do it? 
No! Not at all. I was incredibly young and incredibly naive, and it just seemed like an idea.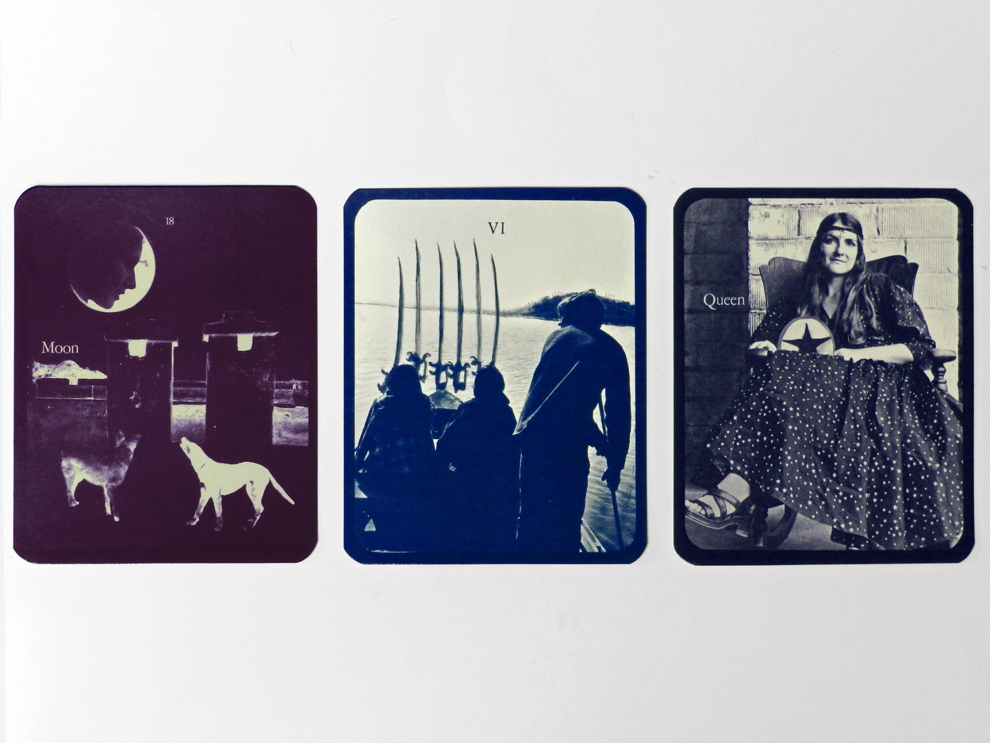 Why is it called "Mountain Dream"? 
In graduate school in the spring of 1970, another graduate sculpture student said, "I bet you'd really like tarot cards." And at that time, I don't believe I'd ever even heard of them. And she said, "You should get this book." So I got this small, squatty book with these woodblock renditions of Arthur Waite's Rider pack, which was actually illustrated by a woman named Pamela Colman Smith. But I didn't even have any cards or color. I just had this book with one card on each page, a description and a line drawing. Prior to leaving Illinois, which is where I was in grad school, I did create one portrait of myself as the Queen of Pentacles — the Queen of Stars. I went to Penland School of Craft in North Carolina for the rest of the summer right after I finished grad school. I was teaching one session there, but they allowed me to live on campus for the rest of the summer in exchange for working for the school. So I did stuff for the school, and in return I had a place to live and eat and work. One day I went into Asheville, and I went into this thrift store, and I found this incredible black taffeta dress with flock stars on it. It must have been a Halloween costume, but it was gorgeous — well-tailored and so on. So I bought it for 50 cents, took it back, and I did a self-portrait session. That was the 4th of July, 1970. It was at that point I sat down in the rocking chair and took the self-portrait that became the Queen of Pentacles in the actual deck. And I got up from that chair and I asked someone else to model for The Magician card. I never consciously planned it. I must have bought the dress, the next day did the portrait session, and then just got started on it. That's why I call it "Mountain Dream."
You had your work cut out for you. 
I was pretty obsessed, but it took five years. Not all at once, you know — I'd set it aside sometimes because it was very challenging in the days before Photoshop and computers. In my cards, if something in the picture was on fire, then we lit it on fire. If you needed an eagle or a lion or a boat or a sword, I had to go locate those things. 
I love the idea that making the cards was its own kind of ritual quest. 
It was a quest. And each one started with me looking at these simple renderings in my book, and fleshing out in my own mind what they were going to look like. And some of them were remarkably close. The card Strength, for example, is a lion tamer, and I found this fairly stocky woman at Penland. Now she didn't have a lion, but she did have this very furry dog. That image worked out great because she was physically just the right type. 
In our emails you said that you didn't do readings, but if I pulled some cards would you interpret them for me? 
I wouldn't presume to, and I'd have to go and find my book to tell you. I've always been interested in the cards strictly for their symbolism. You could spend a lifetime working with these cards. The cards are read in relationship to one another, and I've always been interested in pictorial relationships. In my work I rarely rely on one photograph to tell the whole story. It's the same with tarot. One card can mean something, but when you lay it next to another card that you've dealt out, there is an influence between them. 
Is there a particular card you identify with? 
That's a good question. There's some that I think are particularly visually successful. There's the one of me up against the wall tied-up and blindfolded. I think it's the Eight of Swords. That's a self-portrait, so I blindfolded myself and tied myself up and shuffled back to the wall to take that picture. 
Seeing how it's Halloween season, what's the scariest art trend you've noticed recently? 
The proliferation of selfies. That's a big shift in the use of photography. People have always been fascinated by how people look and trying to preserve the moment, but I think we're overdoing it. 
See Bea's tarot cards in Symbols and Archetypes, which is on view at Vanderbilt's Fine Arts Gallery through Dec. 14.