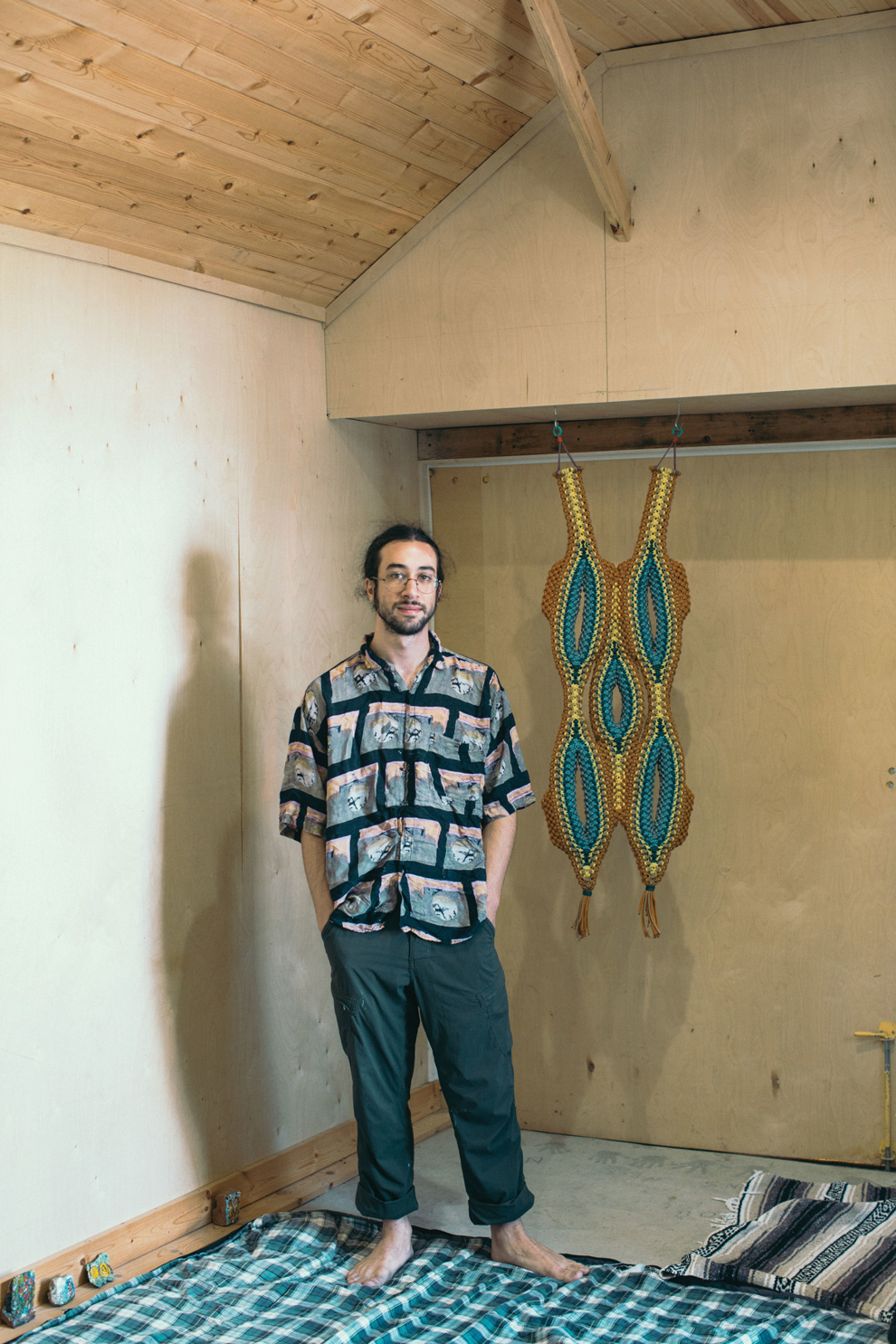 Nashville has long embraced art in strange spaces. In the late 1990s, artists in the Sylvan Park neighborhood starting selling their painterly productions on front lawns on Saturday afternoons, inaugurating Nashville's very first Yart Sales. In the early Aughts, an artist-run gallery space called Rule of Thirds curated local and out-of-state artists in the living room of an apartment in the Belmont-Hillsboro neighborhood. Around that same time, students at Watkins College of Art, Design and Film launched their irreverent Secret Show pop-ups in defunct industrial spaces, garnering the kind of attention that's rarely afforded to student work. In 2008, a Plexiglas display case appeared on an exterior wall of a building in Hillsboro Village, and Nashville's Smallest Art Gallery was born. 
These alternative art spaces blur the line between residential and retail, public and private. They serve both artists and the audiences for whom the programming at commercial galleries and museums just isn't a good fit. Artists who don't rely on art sales for income often pursue projects that are decidedly not commercial, and are therefore not an option for galleries counting on sales. But if these artists still want to build an audience for their work, an exhibition in an alternative art space can make a perfect match. These spaces also offer inviting alternatives for reluctant gallerygoers who might understandably find the contemporary art scene to be ridiculous, pretentious or just confusing. These same folks can visit an exhibition in a garage up the street where all the white-walled ritualizing has been stripped away — and they might even bring a piece of art home. Nashville is currently experiencing a revival of alternative art spaces. It's an artist-led trend of DIY curating, and it's coming to a living room, basement or utility shed near you. 
Electric Shed
David Onri Anderson is a fixture of the New Nashville alternative art-space revival. Anderson's first DIY gallery was in the basement of a rented house in the Wedgewood-Houston neighborhood. The space was named for Anderson's then-landlord, Bijan Ferdowsi — an accomplished calligrapher who was born in Iran. Now in another rented house near the intersection of Thompson Lane and Nolensville Pike, Anderson's latest curatorial project has him programming a midsize utility shed in his backyard. Electric Shed has hosted an installation by Nashville artist Jessica Lynn Clay, as well as an all-woman group show about contemporary witchcraft curated by Ohio-based artist Ian Breidenbach. Anderson recently curated another group show featuring work by artists including Matt Christy, Alex Kimball, Marlos E'van, Nuveen Barwari and more. Follow @electricshedtn on Instagram for upcoming exhibition announcements.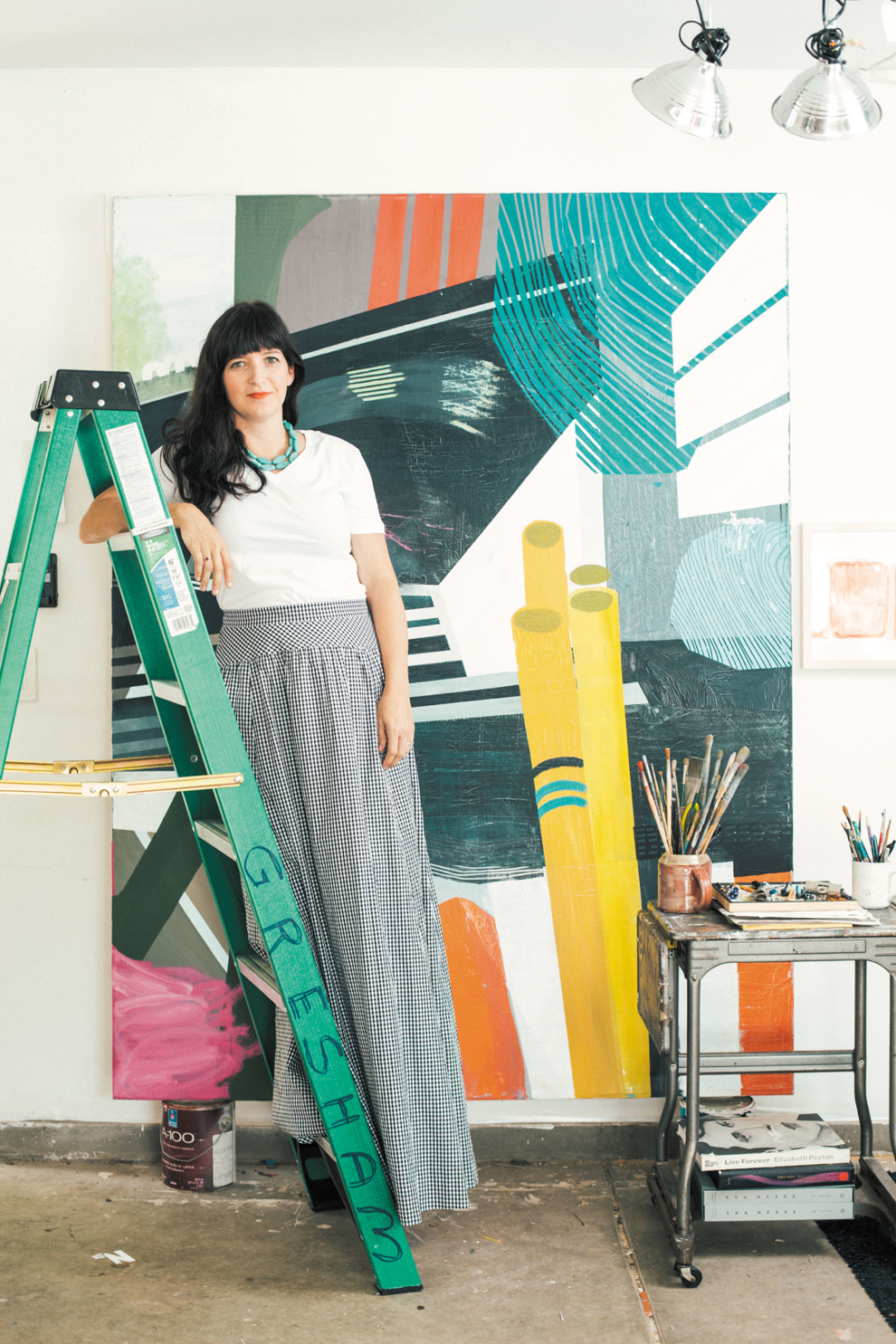 DADU
DADU is a backyard apartment-and-painting-studio combination that's curated by East Nashville artist Jodi Hays. DADU takes its name from the acronym Metro Nashville uses for a "detached accessory dwelling unit." There's a long-term rental apartment upstairs in a building in the backyard of Hays' Lockeland Springs home, and the ground floor houses Hays' workspace, which doubles as an art gallery about twice a year. The DADU nomenclature also recalls the WWI-era art movement, Dada. Dada responded to the absurdities of the war, and Hays recently programmed an exhibition that reflected on the states where Trump won in the 2016 election. But no matter how heady or provocative, DADU's displays of serious contemporary art in a seriously casual space always feel novel and eminently inviting. DADU's next project is a slideshow of street-art photographs that Hays will display during the upcoming mural crawl in East Nashville on Sept. 14. Find out more and follow @dadueast on Instagram. 
L.O.L.A.
Mike Mitchell's basement gallery is exactly the kind of residential art space that's emblematic of this recent revival of alternative galleries. Mitchell (aka mikewindy) is an artist and arts educator known for his "art drop" exhibitions of paintings and sculptures scattered in parking lots and alleyways around his Inglewood neighborhood. His walkout basement gallery features a dog door for his pooch, Lola, who is also the gallery's namesake — L.O.L.A. also serves as an acronym for Location of Local Art. Local artist Dan Benningfield was featured in a private exhibition at the gallery, and in the spring Mitchell and collaborator Brad Bornac (aka b.m.b pop) opened a two-person exhibition under their Inglewood-centric Plaid Collective moniker. Bornac's young daughter Olive displayed three of her paintings in a cabinet space under the stairs. Upcoming plans include a combat-sports-centric Fight or Flight exhibition, as well as plans for an urban artist residency. Follow @the_lolagallery on Instagram. 
Mi Cabana 
Nashville artist Austin Reavis grew up in Sewanee, Tenn., where he built a cabin that now serves as both a rustic Airbnb and a unique gallery space for curated exhibitions. Reavis built the basic structure after graduating high school, finishing the amenities after completing college. Mi Cabana offers air conditioning, electricity, a kitchen and bathroom in the woods, just 10 minutes from downtown Sewanee. The cabin is currently hosting RYB, a group painting show featuring Christina Vogel, Aaron Harper and Megan White. All of the work is offered for sale to Mi Cabana's guests as well as to gallerygoers who can visit by appointment, and 100 percent of proceeds go directly to the artists. Mi Cabana strives to introduce local artists to the Middle Tennessee tourist set, and the space's next exhibition will be a "functional art show" featuring items like quilts and refrigerator magnets created by fine artists. Follow the gallery and make an appointment to see the art or book a stay via @micabananoesgrande on Instagram.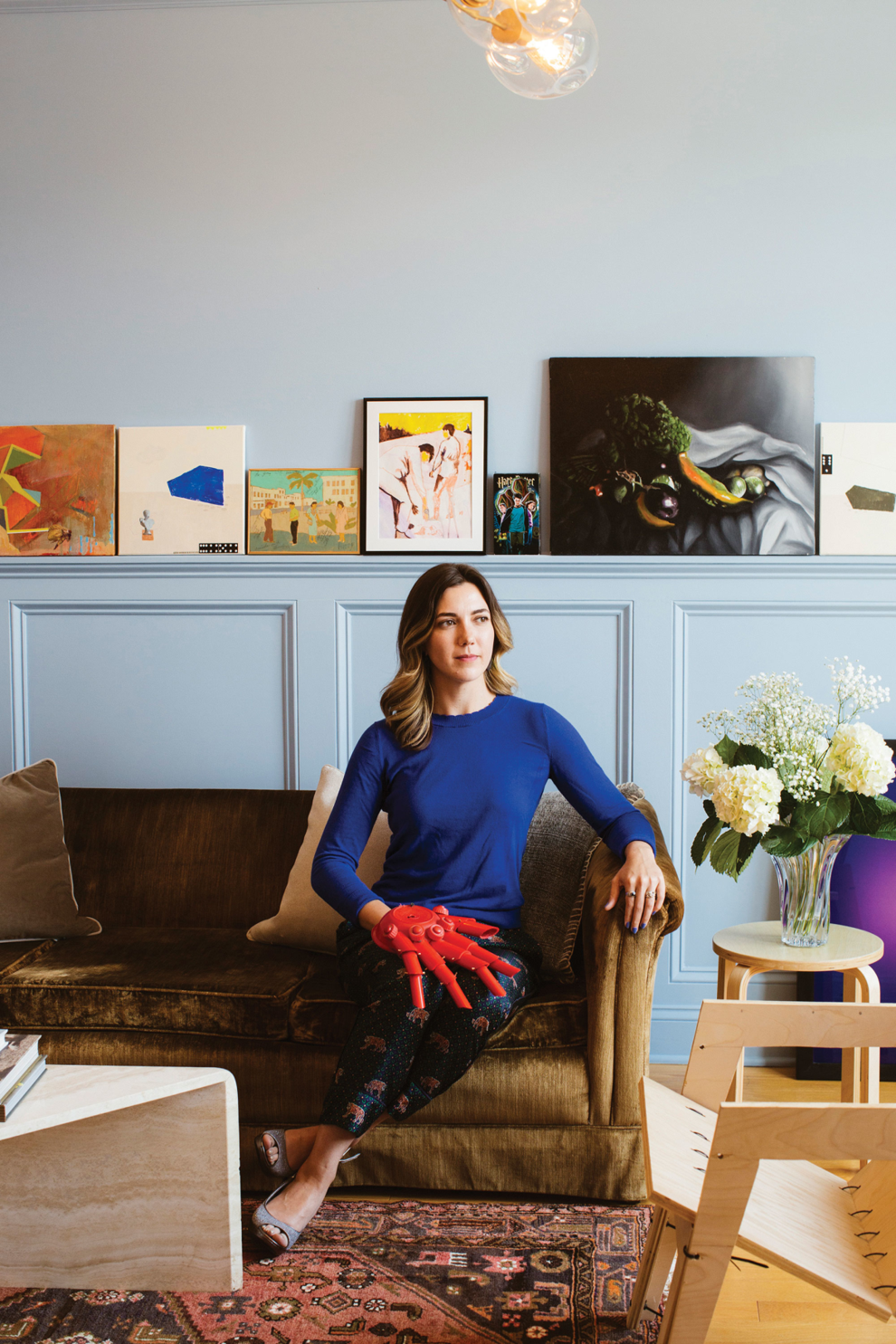 Gallery Bang Bang
Gallery Bang Bang is an alternative art space that Brittany Murphy curates in the formal dining room of her home in the Donelson-Hermitage area. The space was inaugurated last summer with From a Future Memory, an exhibition of paintings by local artist Ann Catherine. Murphy's own glitch-art-inspired embroidery paired with works by Catie Beth Thomas for the gallery's follow-up show, and in the spring Gallery Bang Bang hosted an immersive installation of drawings and paintings by Nashville's own Joseph Christy. The gallery opens Dinner's Ready on Oct. 19. The exhibition of women artists will be curated by Pam Marlene Taylor, who's also the museum manager at 21c Museum Hotel. Taylor was the eyes behind the excellent Dangerously Close to Weaving exhibition that opened at The Rymer back in June. If Taylor is able to work the same magic at Bang Bang, we'll all be hanging out in Murphy's dining room and talking about one of the best shows of the fall art season. Follow @gallerybangbang on Instagram.  
Unrequited Leisure 
The newest art oddity on our radar is Unrequited Leisure — an apartment-gallery space that opened back in January next door to Third Man Records downtown. This spot is the brainchild of curators Chalet Comellas and Clinton Sleeper, who've hosted a busy schedule of exhibitions, pop-ups and movie screenings in 2019. Comellas and her husband live in an apartment adjacent to the gallery, and her art studio is inside a white cube in the center of the exhibition space. The cube's exterior walls provide extra footage for displaying work. The space opened with a show of paintings and prints by Arkansas-based artist Marc Mitchell, and it has also hosted ambitious new media group shows and experimental film screenings. On Aug. 3, Unrequited Leisure opened a new exhibition of work by Atlanta-based artist and 2018 Guggenheim fellow Craig Drennen. Act VI, Scene III is a series of paintings and objects inspired by Shakespeare's "failed" play, Timon of Athens — the only play never performed during the Bard's lifetime. Keep up with @unrequitedleisure on Instagram.