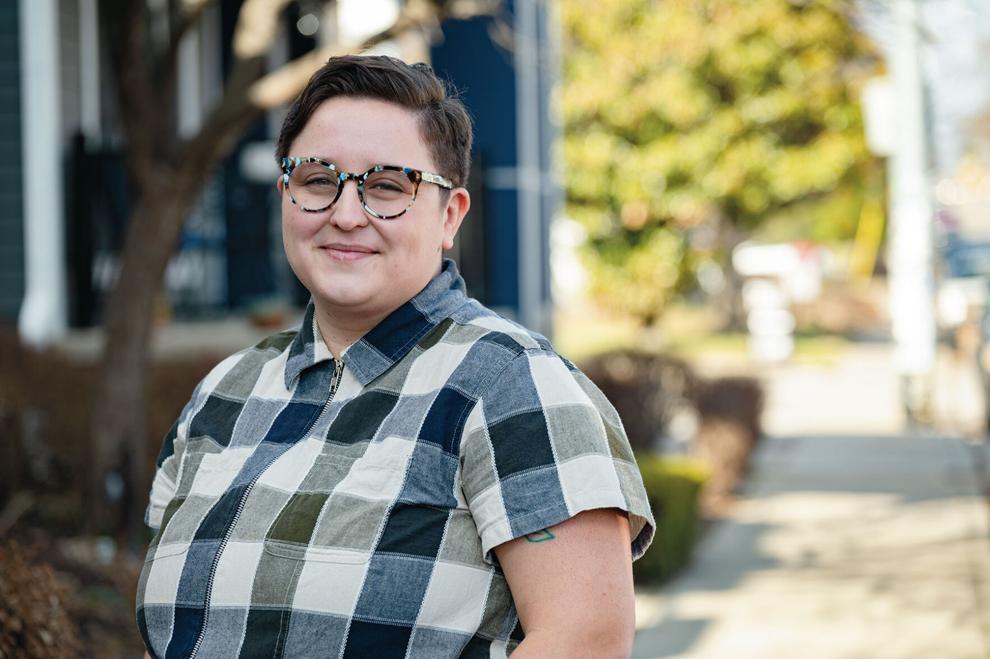 Despite the fact that queer love — not to mention the mere existence of some LGBTQ folks — is under attack in Tennessee and statehouses across the nation, there are still folks here in Nashville honoring love, joy and connection within the LGBTQ community. Maria Michonski has made that her work with Pride of Place Weddings, a company that offers a spectrum of wedding services from planning to officiating, with an emphasis on serving LGBTQ couples. 
As a queer person with a background in Catholicism and extensive academic experience with religious and gender studies, Michonski is well-versed on the nuances of sexual orientation and spirituality. Neither exists as a binary, and her work lies in those in-between, nuanced spaces that society doesn't fully recognize. 
"I finished my divinity degree at Vanderbilt and came out of that degree in this place of like, 'OK, I've unpacked and unlearned everything I thought I believed in, and now I don't know what I want to do,' " says Michonski. "But I knew that I wanted to find a way to create sacred and sacramental experiences for queer folks, however they wanted to define that." 
Though finding officiants who will marry LGBTQ couples is relatively easy, Michonski noticed that finding truly queer-centered wedding officiants and services isn't. And so she vets LGBTQ-friendly vendors, crafting affirming events for LGBTQ guests, working with straight-passing couples who want to honor their queerness in their weddings, and more. She also works with mixed-faith couples to integrate their different backgrounds into wedding ceremonies. But traditional weddings are fair game as well.
"I work with a lot of couples who specifically come to me because they are looking for a non-religious officiant and they can't find one outside of going to a courthouse," Michonski says. "I help people ensure that they can put into their ceremony what feels most important to them, most sacred to them, showcases them, rather than some beliefs that don't resonate with them." 
While Michonski is open to working with folks from various backgrounds, there is one aspect she's not willing to compromise on: She won't facilitate plantation weddings, a trend that has seen widespread criticism but is still prevalent in the South. This value is a part of her organizational anti-racism pledge, which also includes donating a portion of revenue to anti-racism-oriented organizations. 
As state legislators target access to gender-affirming health care and public displays of queerness — and with national figures like Supreme Court Justice Clarence Thomas expressing interest in revisiting same-sex marriage laws — Michonski's work feels particularly important. Though it's unlikely same-sex marriage rights will be reversed, in an October post via Pride of Place Weddings' Instagram account, Michonski stated that she was willing to quickly marry anyone concerned about their ability to marry in the future. Some clients took her up on that. 
"So many of the community spaces that we have right now as queer people are centered around activism, organizing [and] coming together around something horrible that has happened," she says. "There's not a lot of spaces where we just get to come together and celebrate anymore, and so being able to help craft those spaces — that's the definition of sanctuary for me. And it's the best. It is the best. It's so much fun."