The grand unifying theme of the 59th New York Film Festival wasn't immediately apparent on screen. Rather, it announced itself through the actual process of trying to cover an in-person film festival remotely. Coordinating with publicists, sales agents, local outlets and random, unseen Powers That Be in order to view as much as possible of a very expansive slate was its own kind of narrative journey — the friends we made along the way and the indifferent clang of an email left unresponded-to. So there are gaps here, most notably Paul Verhoeven's Benedetta and Gaspar Noé's Vortex, two films I'm feening to see if just to update my lectures on those directors. But the same thing happened with Dune, The French Dispatch, The Tragedy of MacBeth, Memoria, The Worst Person in the World and Red Rocket. Sometimes it was for technical reasons, sometimes because of a breakdown in communication, and sometimes I just got lucky that a title was showing via the Toronto Film Festival (online) or at the Nashville Film Festival (in person). I will eventually welcome them all. But that process, of grasping at straws and trying to assemble a coherent through line, did a surprisingly good job of reflecting the weird and jumbly world of the pandemic.
As far as addressing the pandemic, the two approaches that addressed things most interestingly were Denis Coté's Social Hygiene and The Tsugua Diaries from Miguel Gomes (Arabian Nights, Tabu) and Maureen Fazendeiro. At times, the Coté felt like a tribute to Manoel de Oliveira's approach of using dialogue to drive the narrative, with its cast of characters in wide-open spaces, physically distanced from one another and shouting their lines like every twist and turn was the epigram of a duel. The approach worked beautifully, and the film is equally provocative and hilarious. The Tsugua Diaries is told in reverse, incorporating metanarratives about pandemic filmmaking that are interesting but that also weaken the effectiveness of its first (?) third. Gorgeous to look at and ultimately cathartic, it succeeds more as a sensually charged elliptical thriller than as an analysis of the human instinct to adapt/cope.
Don't fear, because the other dominant emotional mode of the pandemic — frustrated political rage — was well-represented at the NYFF. Nadav Lapid's 2019 Synonymes was one of the most astounding films of the 2010s, so any follow-up was going to have a whole lot of expectations looming above it. Ahed's Knee is an intertextual exorcism about filmmaking, the state of Israel (and the State of Israel), allegiance, the ways that cruelty begets cruelty, and the deep uncertainties of the next decade of life on the planet. The worldly filmmaker and the low-level provincial government official are in a weird fencing match of ideas, and the end result is the kind of film that will be deeply controversial as well as provoking heaps of interesting conversations. As for me, I'm interested in its camera philosophy, because its recursive boomerang pans are representative of something that I never quite got. In the restoration sidebar, a new 4K of John Carpenter's 1976 Assault on Precinct 13 proved the perfect fusion of timeless Western (genre and geographical location) iconography and the frustrations that underpin American society across the board when it comes to law enforcement. Working in cinemascope for the first time, this is the film where Carpenter announced himself as a major force in genre filmmaking, as well as a formalist not to be messed with. The Revivals and restorations this year also included Joan Micklin Silver's Hester Street and Wendell B. Harris Jr.'s Chameleon Street, two essential portraits of the American experience that deserve to become part of whatever the domestic canon is.
Radu Jude's Bad Luck Banging or Loony Porn is the first Romanian film that I can see genuinely crossing over to an American audience. Partly this is because of its subject matter (having to deal with the fallout of a private sex tape being leaked onto the internet), and partly this is because of its third section, wherein our protagonist faces off with a courtyard full of parents who've decided to judge her. To call this section a tripartite take on "Harper Valley PTA" would be a bit of a stretch, but there's something very cathartic in the way this sequence plays out. The midsection — an experiential journey through history and language that pulls no punches — might be a bit far for some audiences, but there's something here that reaches out and into the craw of every viewer. Its sexual content may make it a difficult sell, but there is something truly universal in the inchoate anger that propels its heroine. And I wonder if the English translation of some of the things parents shout out were some untranslatable Romanian idiom that were given context with an American English equivalent, or if the language of the right-wing fascist has gone global, even in non-English-speaking countries.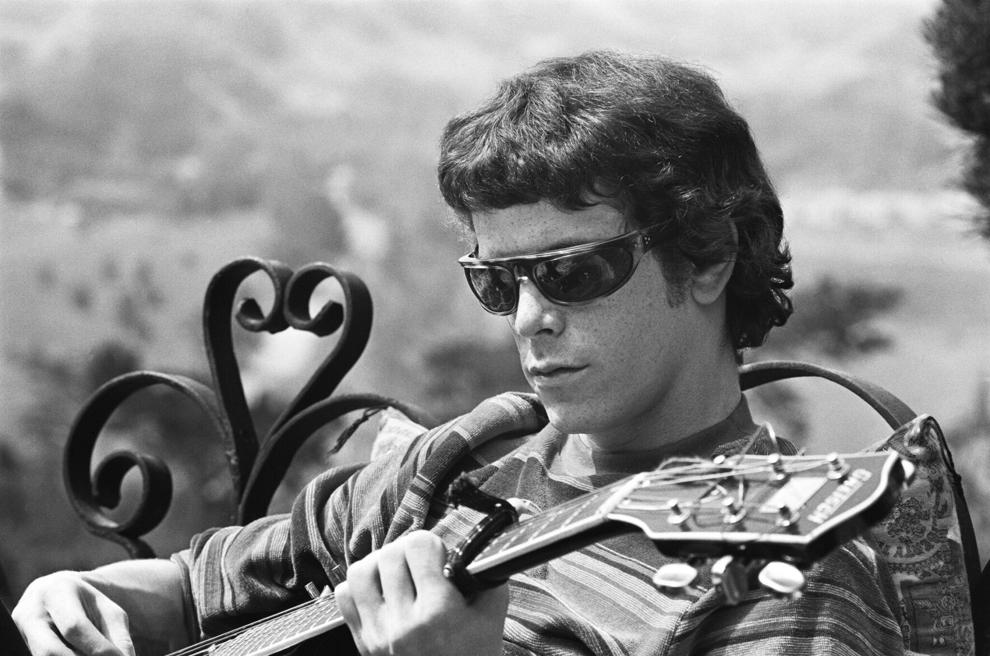 Todd Haynes doing a documentary about The Velvet Underground makes perfect sense, and within the first few minutes of The Velvet Underground, as we meet Lou Reed and John Cale in a split screen combining primary-source footage of the two's formative environments with their initial Warhol screen tests, that perfection continues, growing in estimation as we dive into the wild world of the late-'60s art scene. As the band changes, becoming more conventional over the course of its second through fourth albums, so does the filmmaking, which is a nice touch. The emphasis is on the groundbreaking The Velvet Underground and Nico (as friend and colleague Sean Burns put it, "Doug Yule gets less screen time than Mary Woronov," but never has any film not been improved by the presence of Woronov) and the magical symbiosis that it continues to embody for weirdos, artists and anyone with New York City dreams or nightmares — you will want an entire album of Jonathan Richman doing Lou Reed covers. Also, a super shout-out to critic and icon Amy Taubin for being real about some of the troublesome aspects of the Warhol Factory myth. The 1990 live document Songs for Drella found Reed and Cale in performance of the album they'd written in tribute to the late Warhol, and the new 4K restoration of that event was a remarkable experience, because the emotional tension was fraught, and it comes through in every frame.
When C'mon C'mon, the new film from Mike Mills (Beginners, 20th Century Women) wants to signify things are moving from Los Angeles to New York City, the music cue used is "Do the Ostrich," a one-off single that Reed did during his time as a songwriter-for-hire for Pickwick Records. New York always has some kind of Lou Reed energy, and this subtle story of an audio documentarian (Joaquin Phoenix, salt and pepper and atoning completely for Joker) who finds himself stepping in to care for his nephew during a family crisis radiates precisely that kind of energy for its runtime. Phoenix spends the film interviewing kids around the country as to their thoughts about the future, so there's a sense that just beyond the boundaries of this sweet story is a harsh storm of tragedy, looming, but this is an American film, so the focus is on winning small, specific battles in family histories. Which is why Futura, from the trio of Italian directors Pietro Marcello, Francesco Munzi, and Alice Rohrwacher, steps in and lays it all out. Walking a tightrope between inspirational and devastating, Futura is the kind of thing that lawmakers all over the planet should be required to watch and pay attention to, because these kids aren't mincing words or pulling their verbal punches. This is as essential as film gets, and I don't know if it will get the point across to the obstinate folk running the show currently.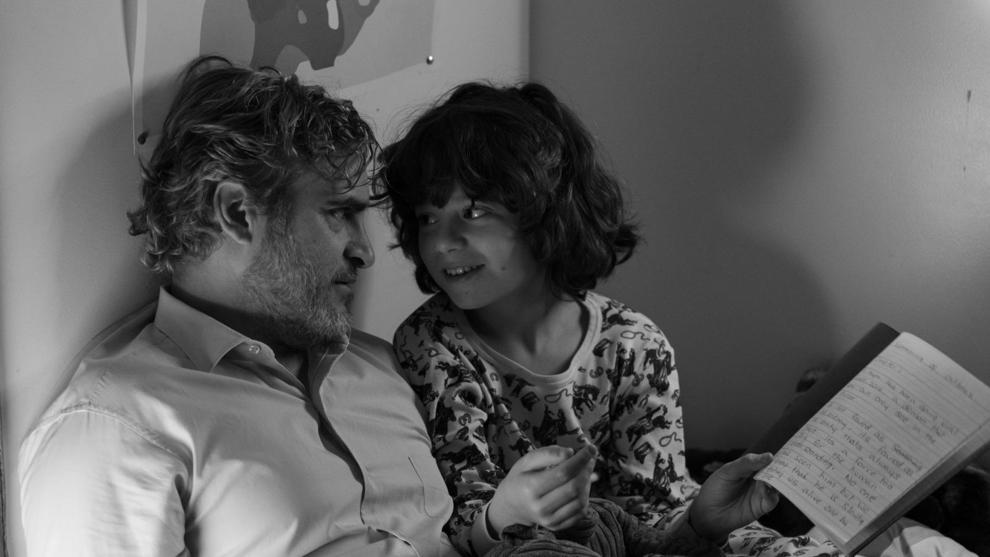 The personal and specific can become the universal. That's a principle that the arts in general operate under across the board. But understand that there are certain specificities that are going to carry extra weight/symbolism/resonance. I emphasize that because Drive My Car, the latest film from Ryusuke Hamaguchi (Happy Hour, Asako I+II) is going to hit hard anyone who has ever known or loved a Saab. The film itself, adapting a Haruki Murakami short story, gets into the mechanics of grief and creativity in a captivating way (the sequences of rehearsal and performance have almost a Jacques Rivette vibe) and has a lot of interesting things to say about language. All the while it gathers a cumulative effect that will destabilize your certainties. The question of substitution as a means of coping percolates throughout Drive My Car and In Front of Your Face, the first of this year's pair of films from Hong Sang-soo. Sangok (Lee Hye-young) is a former actress tending to some transcontinental family business while at the same time reckoning with the shadow of her past career. Lee is marvelous, even if the film's big shifts don't hit with quite as much impact as advance word seemed to indicate.
There's a moment — actually, a line of dialogue — that occurs in both Bruno Dumont's France and Pedro Almodóvar's Parallel Mothers in which a media personality refuses to answer where their own political perspectives lay, instead maintaining that their job is to be appealing and relatable to all. Dumont's film puts this in the mouth of the titular France de Murs (Léa Seydoux), a newscaster in moral crisis adrift in a film that can't really decide if it despises or pities her. Seydoux gives her all, and the outfits are always stellar. But the end result is a giant italicized question mark brought to life. Its grand moment of operatic tragedy wrung such gale-force laughter out of me that I was both glad that I wasn't with an audience for this one and brought back to the perennial thesis of Bruno Dumont: Is he fucking with us? The Almodóvar gives the line to the majestic Aitana Sánchez-Gijón's Teresa, trying to justify her traveling ways to Penelope Cruz. Cruz's Janis has given birth at the same time as Teresa's daughter Ana (the exceptional Milena Smit), and all sorts of narrative twists await. But the Sirkian drama tying these three women together is not what gives Parallel Mothers its punch — rather, it's what it has to say about the legacy of the Spanish Civil War. I have never hated an Almodóvar film, and I have loved many of them. Most of them make me want to call my mom, and a few have reignited my instincts for finding the best parties, but this is the first one to haunt me to my very soul.
Equally effective but on a much more focused scale is Charlotte Gainsbourg's Jane by Charlotte, both a companion to 1988's legendary Jane B par Agnès V and an intimate dive into the relationship of two remarkable women who've been dealing with fame and the public for decades. At first the film is disarmingly shaky in scope and objective as Gainsbourg allows the audience to be part of incredibly intense and personal conversations that do not spare difficult questions or divergent perspectives. And when things become too much, there's a tour of the apartment the women shared with Serge Gainsbourg in the '80s, or an ongoing quest to find a bulldog to replace Birkin's recently lost Dolly. One needn't be a fan of French chansons or the naughty infamies which often surfaced during the course of both of their careers to get an abundance of difficult truths from this remarkable document, and in fact the focus on women's discussion of the difficult parts of their own lives feels revolutionary. Few moments carry the emotional impact or relatability of Jane Birkin discussing her hoarder tendencies, and it is no exaggeration to call Jane by Charlotte the greatest surprise of this year's NYFF. Panah Panahi's Hit the Road finds a similar immediacy as it traces a family road trip pursued by both mysterious authorities and the expectations that each family member carries with them. There are moments of deadpan comedy that nest in some emotional fragmentation grenades in an uneasy stasis (like every family road trip), and the youngest son as played by Rayan Sarlak is exactly the kind of chaos agent that disrupts any formula a viewer might try and put to the proceedings. And Introduction, the second of two Hong Sang-soo films at this year's NYFF, floats like an easy, low-stakes blanket on top of a sea of rage and unfulfilled expectations. Its final section hits with a frustrated and fitful catharsis that leads into a moment of overwhelming kindness and earthy transcendence unlike anything he's done before. So much so that I just had to stumble around in the yard refilling bird feeders afterward.
The Danish film Flee (one of our favorites from the Nashville Film Festival) uses animation both to conceal identifying aspects of its subject and to find a way to represent the impossible situations that refugees face. We face literal atrocity via the internet and on the news on a daily basis, and people seem to be able to let it pass them by. So the abstractions that filmmaker Jonas Poher Rasmussen and his animation staff use make the hurt stick, and this is also a work of queer horror and liberation that you can't shake off. Respect also to any film that understands the evocative power of Scandinavian pop (a-ha, Roxette and Ace of Base endure) as well as the shot to the heart of rapturous adrenaline that is when the beat kicks in in Daft Punk's "Veridis Quo." The latter has a transcendent purity of pop purpose matched this year only by that left-field Mike + the Mechanics drop in Spencer.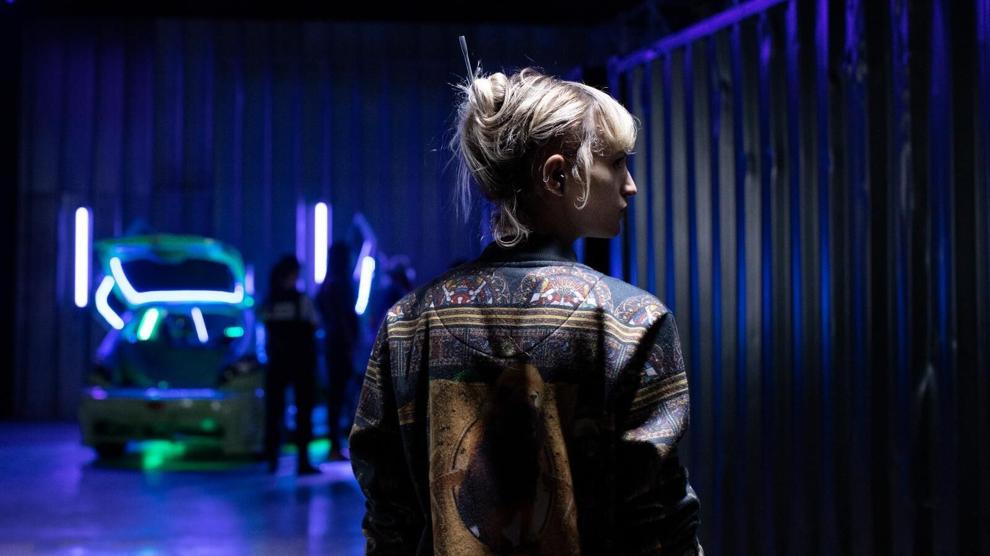 I've gone long on Julia Ducournau's magnificent Palme d'Or winner Titane previously in these pages, but it remains a stunning work well worth exploring by the fearless, and its gonzo approach to getting at the heart of strongly steeped melodrama is a trait it shares with Jane Campion's The Power Of The Dog, a Western that delights in thwarting expectations. Campion has always had a gift for working in pulp and genre (the gradual critical reassessment of 2003's In The Cut has brought some degree of joy to the modern hellscape of 2021), and she finds notes and tones in this story (adapted from a 1967 Thomas Savage novel) that would delight Patricia Highsmith and Anthony Mann alike. Like Titane, The Power of the Dog takes a great deal of care to thwart simple expectations, bringing the viewer along on a journey that ends in unexpected places. Benedict Cumberbatch is very good, matched at every level by Kodi Smit-McPhee, and the performances gel in a heightened space (1920s Montana) that dives headlong into the secrets hidden in all those boots. And among the many purposes that cinema serves, helping to unlock the past with the tools of The Now is a helpful and utterly noble pursuit. And as always, the NYFF is the ideal way for American audiences to get a feel for what is currently happening in global cinema, and its reach and perspective, thankfully, remains expansive and provocative as ever.