After last year's fully virtual presentation, the Nashville Film Festival is returning in person — in part, anyway — for its 52nd annual iteration. This year's NaFF is ditching the traditional setup of one cinema (usually a Regal cineplex) to instead scatter around at four Nashville locations: the Belcourt Theatre, Belmont University, Rocketown and Marathon Music Works. A number of the 150-plus films being shown this year will be available both in person and online via the fest's virtual cinema, while some will be available in person only or online only.
Established as the Sinking Creek Film Celebration in 1969, what is now known as the Nashville Film Festival has a long-held tradition of presenting music-related films. That tradition continues this year with a number of music-centric features and documentaries, among them docs about legendary all-woman garage-rock act Fanny (Fanny: The Right to Rock), Nashville legends John Hiatt and Jerry Douglas (Leftover Feelings: A Studio B Revival), LGBTQ women in Southern music (Invisible) and Brian Wilson (Brian Wilson: Long Promised Road, which will serve as the fest's Opening Night Presentation Thursday at Rocketown). There are also several films with local connections, including but not limited to "How Did We Get Here? Nashville Surviving 2020," a documentary short about Music City's rotten year made by a small group of Belmont University students, as well as director Danny Dones' comedic short "Nashville Dads Club."
What's more, NaFF has planned a number of panels, workshops and presentations, with topics including: Ethics in Filmmaking, Diversity & Inclusion in Filmmaking, Distributing Your Film, Festival Strategies for Filmmakers, Create It in Tennessee! and more. There will also be music-specific panels and presentations like The Case Study in Sync (TV/Film), Rising Music Supervisors and much more.
Tickets and VIP badges for the screenings are on sale via nashvillefilmfestival.org. Below, Scene critics round up 13 can't-miss films to check out at this year's festival. This is all, of course, just a drop in the bucket when it comes to the films and events taking place this year at NaFF — so log onto the festival's site and do some exploring of your own.
Woodlands Dark and Days Bewitched: A History of Folk Horror
It was only about a decade ago when British actor and writer Mark Gatiss popularized the term "folk horror" to describe films that often highlight raw landscapes and the madness-inducing isolation that lies in wait in wild spaces. Recent movies like Mandy, Midsommar, The Lighthouse and In the Earth find the genre in a true golden age, and Woodlands Dark and Days Bewitched: A History of Folk Horror feels right on time for this year's autumn film festival. You'll probably be able to build your own Wicker Man once you've absorbed the exhaustive detail included in this documentary's three-plus-hour runtime. Available via the virtual cinema JOE NOLAN
Everybody Is Looking for Some Light
Tennessee-based indie-rock foursome Colony House set out to prove that they're musicians on a mission with this concert film/visual album mashup. Before the release of their 2020 album Leave What's Lost Behind (released mere weeks before the pandemic hit), the boys went on a road trip performing selections from the album in various desert and mountain settings across the country. What was initially a zany journey to unite music with nature now looks like a commentary on how ready, willing and able rock bands are to perform after a year-and-a-half of isolation and distancing. Available via the virtual cinema CRAIG D. LINDSEY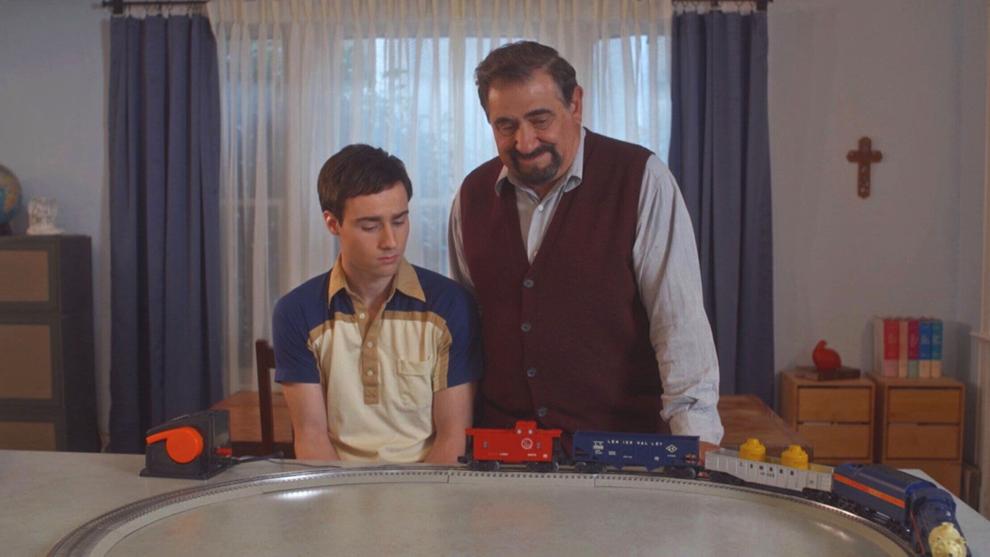 Potato Dreams of America
Writer-director Wes Hurley takes some fantastical leaps in telling this semi-autobiographical coming-out/coming-of-age story. The first half is set in cold, brutal Russia (though the entire cast speaks English), where a young boy (Hersh Powers) and his mother (Sera Barbieri) cope with living in a deadly, depressing environment. A chance for a better tomorrow comes when the mom marries a stateside Christian conservative (The Wonder Years dad Dan Lauria) and they high-tail it to America, where the boy's interest in movies and men grows with time. Available via the virtual cinema CRAIG D. LINDSEY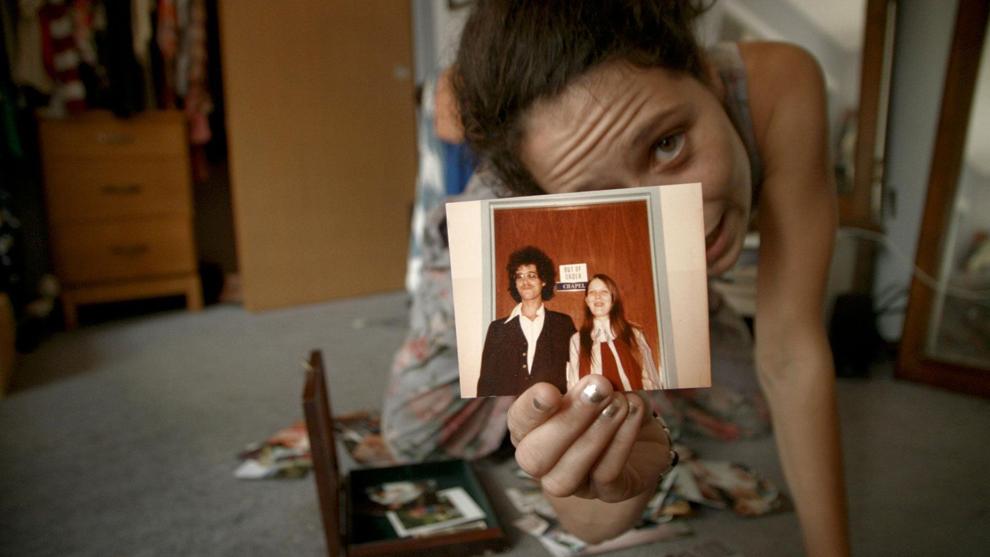 Charm Circle
Nira Burstein has a family that is, to say the least, eccentric AF. So of course they'd all make prime subjects for a documentary. Burstein heads back to the Queens home she grew up in (a place so dirty and disheveled it makes Grey Gardens look like DJ Khaled's crib) and does interviews with her mom and dad, two people with long histories of mental illness. She also talks to big sis Judy (who also has mental health issues) and little sis Adina (who is considered the black sheep because she's planning to join a polyamorous marriage). 9:30 p.m. Oct. 1 at Rocketown; also available via the virtual cinema CRAIG D. LINDSEY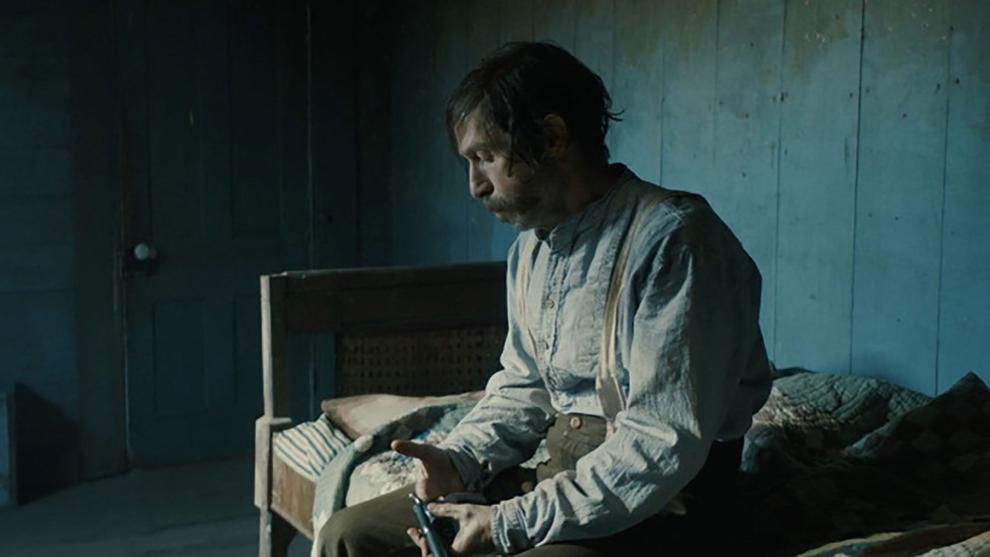 Old Henry 
Tim Blake Nelson has long been one of Hollywood's best character actors, and he gets his first leading role since The Ballad of Buster Scruggs with the Western Old Henry, which was filmed right here in Tennessee. Stephen Dorff and Scott Haze are other recognizable names in Potsy Ponciroli's film, which premiered to good notices at the Venice Film Festival. If you're able to make it out to Rocketown, Nelson himself will be on hand for the screening. Let's be honest: A Nelson-led Western should be on everyone's must list during this year's fest. 7 p.m. Oct. 3 at Rocketown CORY WOODROOF 
Thistle 
Thistle Farms is one of Nashville's most impactful nonprofits, an organization whose mission is to help women who have survived difficult situations including trafficking and addiction. Filmmaker Ryan Camp has woven together this collection of experiences from the women who have grown together through the ministry. Thistle will have its world premiere at NaFF this year and should be a great opportunity for festival-goers to grapple with massive issues on a local stage. It's great that the film festival is staying true to its roots in telling community stories that matter. 10:30 a.m. Oct. 4 at Belmont University's Large Theater; also available via the virtual cinema CORY WOODROOF 
The Neutral Ground 
Comedian and Daily Show field producer C.J. Hunt takes a sharp look at the history of Confederate monuments and Lost Causism, which has plagued Southern minds and history books for more than a century. That supremely ugly, hilariously vandalized Nathan Bedford Forrest statue alongside I-65 has long embarrassed Nashville, so the negative impact these monuments have on communities across the South shouldn't come as a surprise to locals. Hunt's commentary is assured, at times painfully funny, at times downright infuriating and ultimately empathetic. His impressive debut is more than worth your time and consideration. 4 p.m. Oct. 4 at Belmont University's Large Theater; also available via the virtual cinema CORY WOODROOF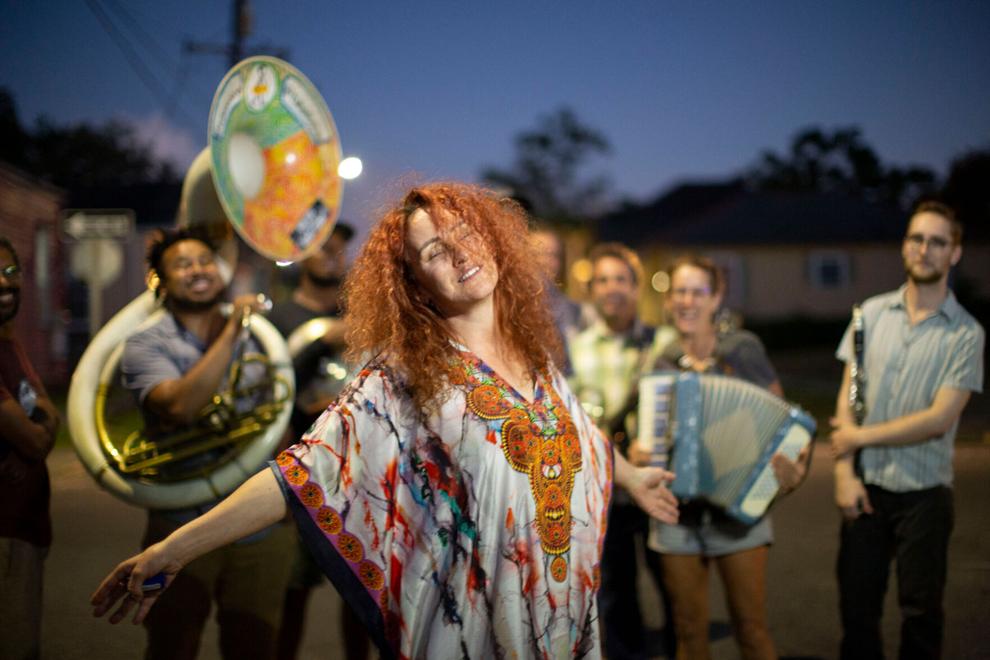 I'm Wanita
Man, wait until you get swept up by the red-haired force of nature who is Wanita, the focal point of this documentary. She has quite the story: She's an autistic, binge-drinking, Loretta Lynn-obsessed country singer known as the "Queen of Honky-Tonk" back home in Australia. (She's also a proud sex worker.) Watch her finally get the opportunity to go to America — spending time in music meccas Memphis, New Orleans and, yes, Nashville — and record the honky-tonk album she's always wanted to make. 11 a.m. Oct. 5 at Marathon Music Works; also available via the virtual cinema CRAIG D. LINDSEY
A-ha the Movie 
When the pioneering pencil-sketch animated music video for A-ha's "Take On Me" took over MTV back in 1985, it won the band a worldwide audience. No Norwegian band had ever broken so big and so quickly. A-ha the Movie revisits those flickering images and that unforgettable keyboard riff before taking audiences on an illuminating trip through a career that includes nearly a dozen studio albums and the band's ongoing struggle to stay true to the muse that united three small-town kids with the biggest of dreams. 1:30 p.m. Oct. 5 at Marathon Music Works; also available via the virtual cinema JOE NOLAN
Fanny: The Right to Rock 
Fanny was the first all-woman rock band to release an album on a major label, but today they're all but forgotten. The documentary Fanny: The Right to Rock aims to set this particular chapter of rock history straight. Three of the band's four members were members of the LGBTQ community, and the Filipina Millington sisters — June on lead guitar and vocals and Jean on bass — were trailblazers in terms of inclusion of women of color on Western stages and radio. But the reason all of this really matters? Fanny actually rocked as hard and as loud as all the young dudes during one of rock's hardest and loudest eras. 4:30 p.m. Oct. 5 at Marathon Music Works; also available via the virtual cinema JOE NOLAN
We're All Going to the World's Fair
Like The Empty Man, We're All Going to the World's Fair is a film that hides deep inside an easy précis — a creepypasta carapace that hides something more primeval. And like the past 30 years of Candymen, the hook is sharp and gets you from the beginning, something viral and participatory; all too easy to do, yet difficult to resist. But We're All Going to the World's Fair understands all too well that the existential unease of youth itself, hormonal and chaotic and deeply rooted in truly becoming aware of the passage of time, is the foundation of true horror. Jane Schoenbrun's film is a perceptive, haunting dive into the digital subconscious, the face and metadata of the next evolution in transformative fantasy terror. 10 p.m. Oct. 5 at Marathon Music Works JASON SHAWHAN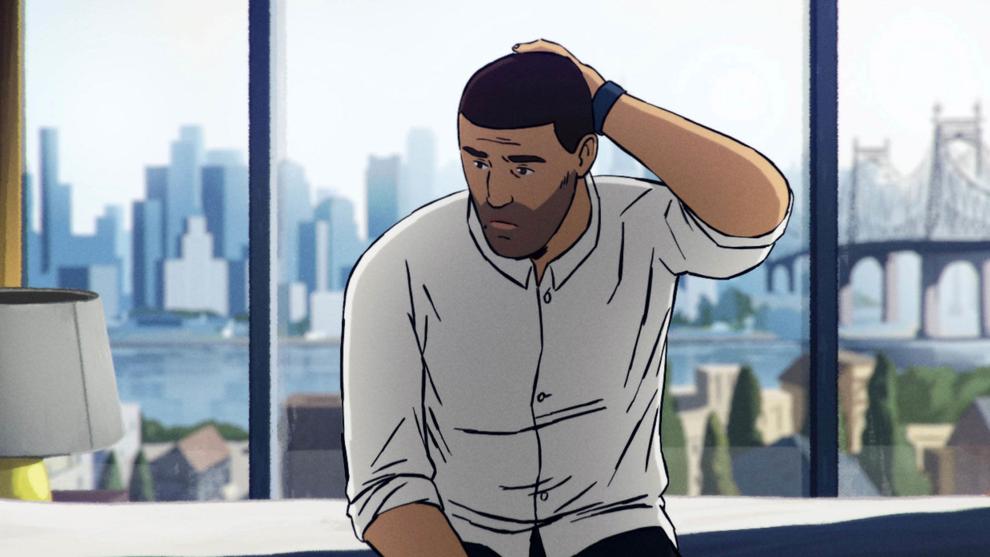 Flee 
An animated documentary with nerves of steel and a huge heart, Flee wowed audiences at the Sundance Film Festival earlier this year with its harrowing story of a gay Afghan refugee making the most of his difficult situation. The best films allow you an opportunity to join the protagonist on their journey, not just watch it, and Flee is just as immersive as it is singular in its portrayal of grace and fight in struggle. It's fair to say that Flee is one of the best animated films of the past decade. It's a must-see movie. 1 p.m. Oct. 6 at the Belcourt CORY WOODROOF 
The Humans 
Playwright Stephen Karam's striking directorial debut takes his lauded one-act play and expands it into a delicate spiral down an austere staircase into the heart of a dysfunctional American family. Free from pretension and filled to the brim with a still unease you'd normally find in a horror film, The Humans haunts with its impeccable set, dedicated cast and creeping sense of post-9/11 dread — the feeling that anything could go wrong at any moment, even at a family Thanksgiving. It's a taut, enveloping drama with tension to spare. The Humans screens Wednesday as this year's Nashville Film Festival Closing Night Presentation. 6:30 p.m. Oct. 6 at the Belcourt CORY WOODROOF