After going hostless for three years, the Oscars return on March 27 with Regina Hall, Wanda Sykes and Amy Schumer serving as co-emcees. As ever, critics like yours truly have lots to gripe about — first and foremost, the fact that eight of the 23 award categories typically announced during the show will not be televised live this year. And that includes fundamentally important categories like Film Editing, Production Design and Sound. 
What else? The snubs. Everyone who cares about movies has complaints about what didn't get recognized when the Oscars roll around, but this year a handful of snubs feel particularly egregious. Wes Anderson's characteristically immaculate The French Dispatch didn't receive a single nomination, nor did Mike Mills' breathtakingly tender C'mon C'mon. Ridley Scott's epic and brilliantly acted The Last Duel (the better of his two 2021 films, by a pretty wide margin) was overlooked, as was Michael Sarnoski's Pig, which saw one of Nicolas Cage's best performances in years. David Lowery's dazzling The Green Knight and Valdimar Jóhannsson's Lamb could have used some sort of acknowledgement as well.
But we're here to talk about what is nominated. Currently, the Belcourt Theatre is in the midst of its Best Picture Marathon, during which all 10 of the nominees for the Academy's top award are screening. You still have the chance to catch every one of them at the Belcourt before the ceremony on Sunday night, when the beloved local arthouse will host its elegant annual A Red Carpet Evening watch party and fundraiser. (You don't still have a chance to scoop tickets to that, however — it sold out last week.) Naturally, all of these titles are available to stream or rent as well. Here are some thoughts.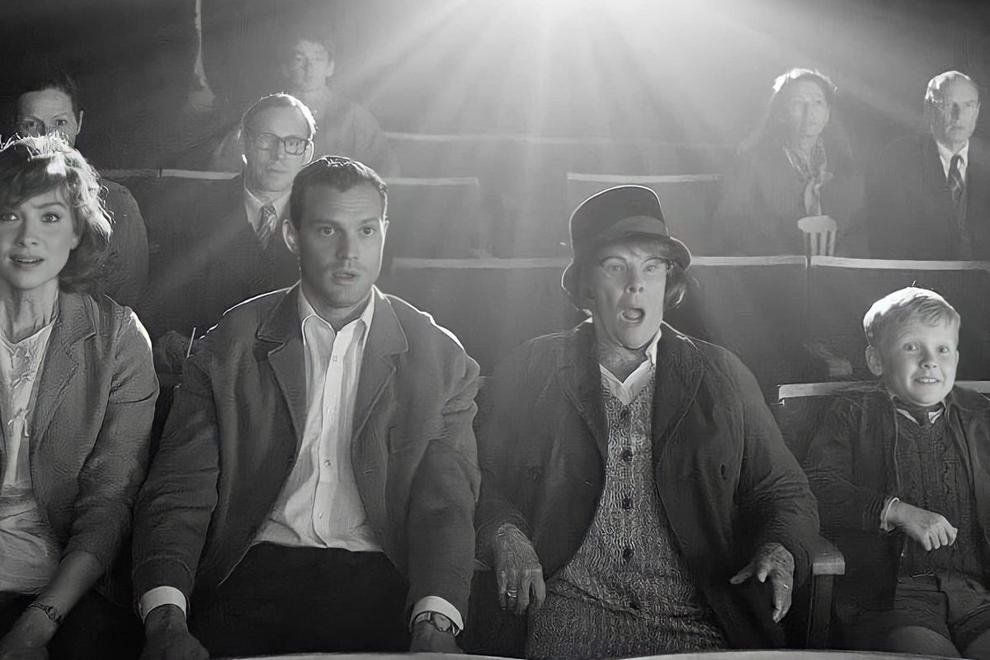 Belfast
Hercule Poirot himself, Shakespeare obsessive Kenneth Branagh, does his best Alfonso Cuarón impression with his black-and-white ode to life amid the Irish Troubles, Belfast. Cuarón's Roma landed Director, Foreign Language Film and Cinematography wins back in 2019, and while Belfast might not be quite as critically acclaimed as that film, Branagh is also up for Best Director and Best Cinematography, so perhaps he'll bring home at least one trophy. As our own Cory Woodroof wrote in his review, "Branagh can't be faulted for how sincere his film is; it's necessary to dig deep and make a movie like this one as earnest as possible." Showing March 22, 25 and 26 at the Belcourt; available for rent via Amazon Prime, Apple TV+ and more.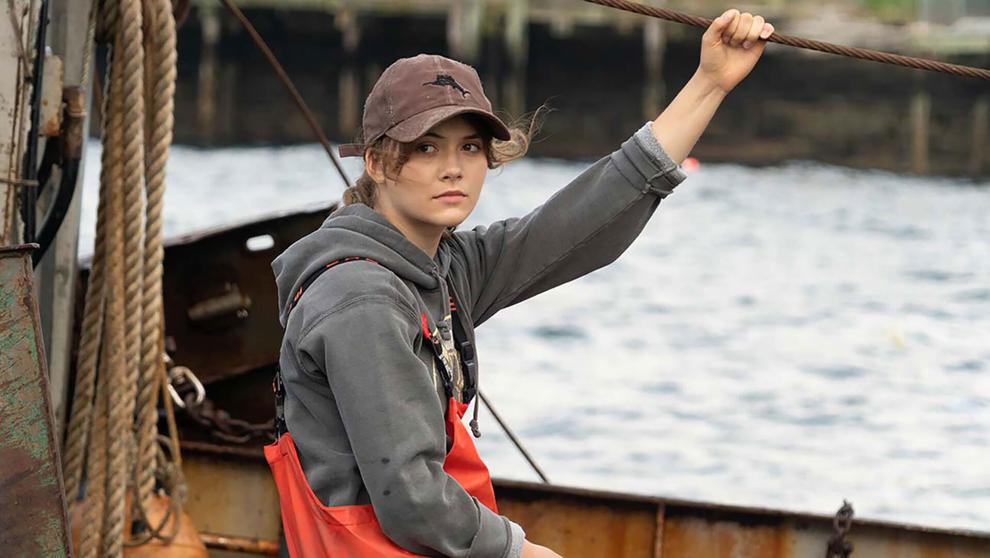 CODA
Even if it doesn't earn an award in any of its three categories — Best Picture, Best Supporting Actor and Best Adapted Screenplay — CODA has already made history as the first film featuring a predominantly deaf/non-hearing lead cast to be nominated for the top prize. A remake of the 2014 French film La Famille Bélier, this one stars Emilia Jones as the titular CODA (child of deaf parents), with Troy Kotsur's performance as her father earning the second Oscar nomination for a deaf actor in history. The first deaf actor to earn both a nomination and a win? Marlee Matlin for 1986's Children of a Lesser God. She co-stars in CODA as the family's matriarch. This one won the top prize at last weekend's Producers Guild of America Awards — that award is often seen as an indicator for the Oscar frontrunner. Showing March 23, 25 and 26 at the Belcourt; streaming via Apple TV+.
Don't Look Up
Writer-director Adam McKay's Netflix-distributed dark comedy is a divisive one. A relatively clumsy Trump-slash-climate-change allegory with some pretty good comedic performances, Don't Look Up, for my money, isn't half the movie McKay's 2015 Best Adapted Screenplay winner The Big Short is — though it probably has a better shot of winning Best Picture than McKay's Vice did back in 2018. The Academy loves to pat itself on the back with wins for broadly topical efforts (we all remember Crash's win in 2006), but it also has a history of tossing McKay films a single win in a lesser category, so it's hard to see this one landing Best Picture. Showing March 23 and 25 at the Belcourt; streaming via Netflix.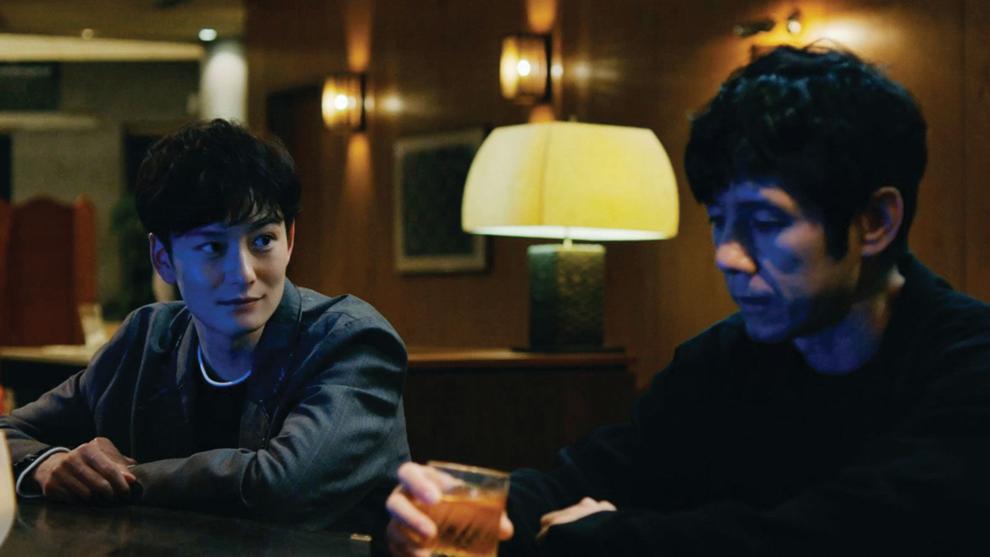 Drive My Car
Japanese filmmaker Ryusuke Hamaguchi's bewilderingly beautiful Drive My Car was a close second behind The Power of the Dog in the Scene's annual Jim Ridley Film Poll. It's also the only foreign-language Best Picture nominee, and if it wins, it'll be just the second non-English-language movie to do so, after Parasite in 2020. As Parasite director Bong Joon-ho said in Korean during his Best Motion Picture — Foreign Language acceptance speech at that year's Golden Globes, "Once you overcome the 1-inch-tall barrier of subtitles, you will be introduced to so many more amazing films." Hear, hear. Showing March 22, 25 and 26 at the Belcourt; streaming via HBO Max.
Dune
Adapting Frank Herbert's 1965 science-fiction masterwork Dune is no easy task. Just ask Alejandro Jodorowsky and David Lynch. But Denis Villeneuve not only managed to pull it off — he did it while both staying true to the source material and meticulously injecting it with his own deeply unique visual style. Outpaced only by The Power of the Dog, Dune is up for a whopping 10 awards, including Adapted Screenplay, Costume Design, Makeup and Hairstyling, and Production Design — though not Best Director or any of the acting trophies. I wouldn't put my money on it to win Best Picture, but were that category solely judged by outstanding technical achievement, this one would be a lock. If you can see it on the big screen, do it. Showing March 24 and 26 at the Belcourt; streaming via HBO Max.
King Richard
The Academy loves a biopic, and Reinaldo Marcus Green's film about Richard, Venus and Serena Williams is universally acclaimed. Even so, King Richard seems much more likely to pull in wins in a pair of other categories than it is for the big one — namely, Will Smith for Best Actor and "Be Alive" for Best Original Song. "Be Alive" was written and produced by Beyoncé and her fellow mononymous songwriter-performer Dixson. But if there's a single musician Hollywood loves more than Beyoncé, it's Lin-Manuel Miranda, whose original Encanto composition "Dos Oruguitas" is nominated in the same category. Showing March 23 and 26 at the Belcourt; available for rent via Amazon Prime, Apple TV+ and more.
Licorice Pizza
Consistently spectacular writer-director Paul Thomas Anderson has a bit of an always-a-bridesmaid relationship with the Academy. Licorice Pizza marks his third nomination for both Best Picture and Best Director (There Will Be Blood and Phantom Thread were up for both) and his fifth for either Adapted or Original Screenplay (Boogie Nights, Magnolia, Inherent Vice and Phantom Thread all had nods). But he's never taken home a trophy. This tender ode the San Fernando Valley of yesteryear is yet another beautiful, distinct, wonderfully acted entry in the PTA canon, but will it finally fetch the man a win? I wouldn't bet on it. Showing March 23 and 25 at the Belcourt; available for rent via Amazon Prime, Apple TV+ and more.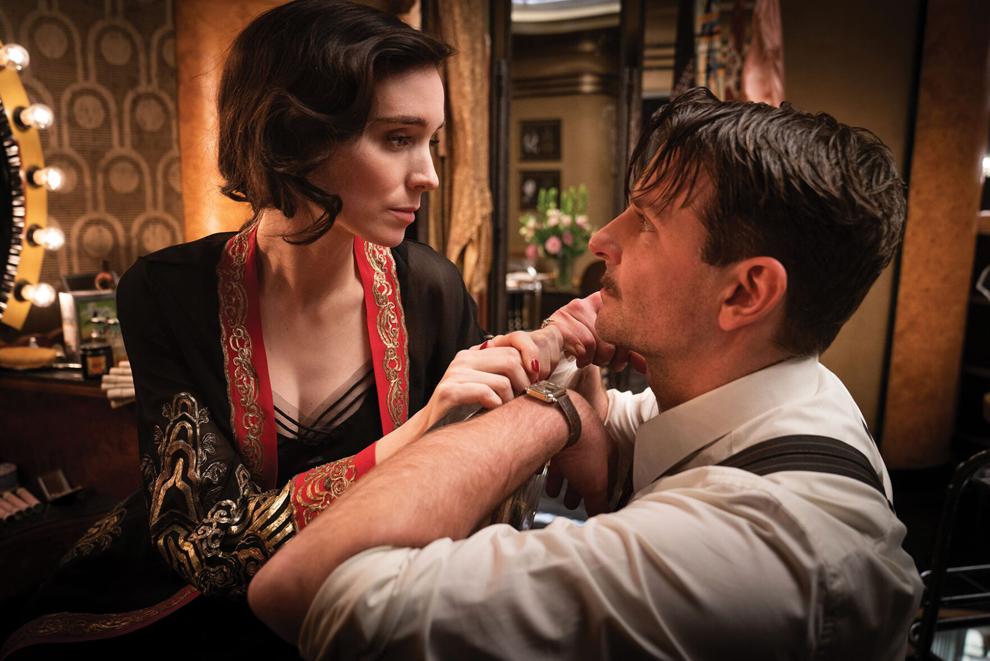 Nightmare Alley
Guillermo del Toro's cozy Old Hollywood morality tale offers one thing the 1947 version of Nightmare Alley doesn't — GDT's production design, which is just about the best in the game. Nightmare is indeed up for Production Design, as well as Cinematography and Costume Design, though it's not a frontrunner in the big category. The inventive Mexican filmmaker won for Picture and Director for The Shape of Water back in 2018, however, and the Academy sure loves familiarity. Consider it a dark horse. Showing March 22 and 26 at the Belcourt; streaming via Hulu and HBO Max.
The Power of the Dog
Nominated for more Oscars than any other film this year (including nods in all of the "Big Five" categories), Jane Campion's adaptation of novelist Thomas Savage's 1967 Western is perhaps literally the safest bet to bring home the Best Picture Oscar — most Vegas oddsmakers have it as the likely win. It also nabbed the Music City Film Critics Association's Best Picture honors. It's a beautifully crafted slow burn of a movie from the director of 1993's The Piano, and with this Campion becomes the first woman in history to be nominated for Best Director twice. If she wins, she'll be the third woman to do so — after Kathryn Bigelow for The Hurt Locker and Chloe Zhao for Nomadland. Showing March 23, 25 and 26 at the Belcourt; streaming via Netflix.
West Side Story
Remember earlier when I said if the only criterion for Best Picture were outstanding technical achievement, Dune would be a lock? Well, a strong argument could be made for the extravagant West Side Story in that regard as well. The latest astonishingly executed effort from the highest-grossing and most accomplished director in the world, Steven Spielberg's adaptation of the 1957 stage musical is up for seven trophies. But before you think to yourself, "Spielberg is always a safe bet for Best Picture," keep in mind that he's won only once — for Schindler's List — out of his 10 prior nominations. Showing March 24 and 25 at the Belcourt; streaming via HBO Max and Disney+.