Though all art forms are suffering as artists struggle to adapt to a post-pandemic world, the film-festival model has been uniquely impacted by COVID-19. Audiences congregate annually at festivals not just for the curation, but also for the camaraderie that surrounds it, for the active engagement of discovering new voices and works, for the discussion ignited by panels and Q&As. At their best, film festivals are celebrations of social proximity as much as cinema.
The Nashville Film Festival has endured as one of the nation's longest-running film festivals, entering its 51st year of programming this year — but in 2020 it faces a challenge like little else. Part of what gives film fests their appeal is the opportunity to see new works that haven't been (and may never be) widely released. But that can also put a limit on accessibility; to see these films, you have to be there. Despite the tremendous setbacks and challenges faced by NaFF and every festival in these peculiar times, there's also the potential for something new. The virtual model has expanded the idea of what a film festival can be, inviting viewers from far and wide to engage with Nashville. For years, NaFF has brought an entire world's worth of rich and innovative programming to the Middle Tennessee region; now, it can reach back out and bring Nashville to the world.
The medium of the festival might have changed, but its format is much the same, with feature-length films spread across nine major categories: Music Films/Music City Features, Tennessee Features, Narrative Features, New Directors, Documentary Features, Graveyard Shift, Animated Features, U.S. Independents and Fringe World Cinema. There will also be a small Spotlight: Japan sidebar and, as usual, an expansive shorts program that transcends genres, forms and borders.
Though NaFF has always maintained a strong international focus, its emphasis on global stories is particularly resonant in a world that feels increasingly claustrophobic. This year, festival highlights and surefire crowd-pleasers are drawn from the world over, encompassing a diverse array of voices and perspectives. South Korean filmmaker Yoon Dan-bi's Moving On is a tender portrait of a family at a point of emotional transition, reminiscent of the keenly observed dramas of Edward Yang and Yasujirō Ozu. From the Philippines, the nostalgia trip Death of Nintendo offers a Day-Glo-colored twist on the coming-of-age story — director Raya Martin's sharp and colorful visual style is as informed by the vintage video games that lend the movie its name as it is by the lush landscape of his country.
It's perhaps fitting, if not necessarily intentional, that the festival's highest-profile title is a tale of profound isolation and its delirious effects. Siberia, the latest collaboration between iconoclast auteur Abel Ferrara and his regular leading man Willem Dafoe, is a novelistic fever dream, somewhere in the vast no-man's-land between Jack London and Alejandro Jodorowsky. Dafoe plays a solitary tavern keeper named Clint, living out on the far reaches of the tundra, with only strangers who speak foreign tongues and traumatic visions to keep him company. Clint embarks on a journey — physically across the wilderness on a dog sled, emotionally deep into his unconscious mind — slipping in and out of imagination and reality. The resulting film is often abstract, strange and inscrutable, but it's filled with images that sear into your mind, like the haunting memories that won't leave Clint alone.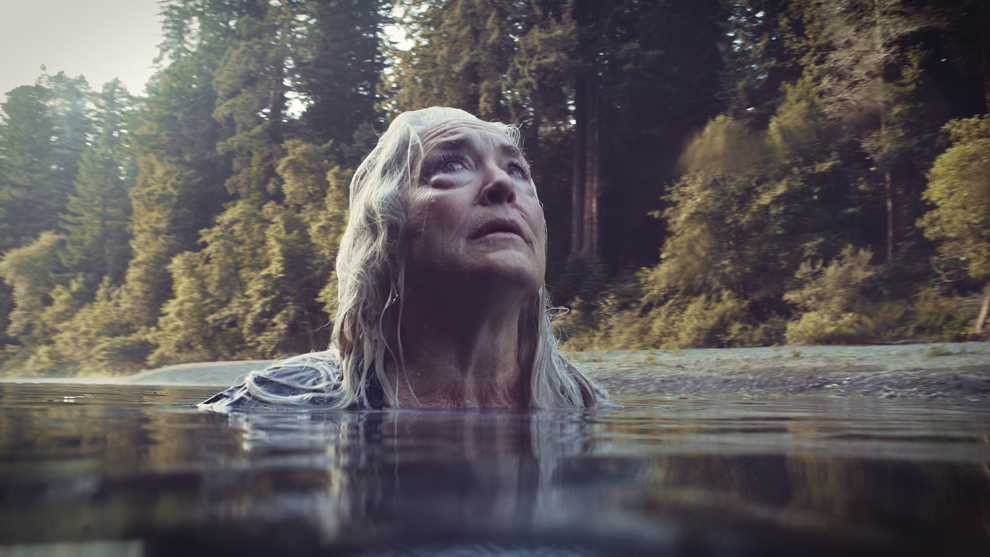 The Narrative and Independent categories in particular showcase several noteworthy ensembles of acting talent. Kate McLean and Mario Furloni's Freeland is one of the most exceptional dramas in this year's festival. Krisha Fairchild plays a marijuana farmer who has been quietly and comfortably living on the edges of the law for decades, but whose world goes up in smoke as she's forced to go legal. It's a gentle, naturalistic tragedy about a subject that's often sensationalized, with the always-dependable and exceptional Lily Gladstone and Frank Mosley in supporting roles. David Gutnik's Materna is equal parts baffling and beguiling, a labyrinthine tale of four women whose lives collide in violent coincidence. I'm still wrapping my head around the film and unpacking exactly what it means, but the cast is a veritable who's-who of American independent cinema: Kate Lyn Sheil, Lindsay Burdge and Michael Chernus — all of whom might are recognizable thanks to their roles in films by the likes of Noah Baumbach and Joe Swanberg — as well as appearances from Rory Culkin and alt-country icon Sturgill Simpson. If dreamlike and dialogue-driven New York cinema is your thing, I'd point your attention to Bingham Bryant's "Foreign Powers" in the shorts section, a millennial Borges story that's one of the best films in the festival. For something of a totally different flavor, Graham Mason's Inspector Ike is a lightly sardonic, hyper-stylized homage to Columbo's how-catch-'em-style mysteries and TV movies of bygone decades that includes familiar faces of New York's stand-up comedy scene, including John Early and Stavros Halkias.
As always, there's strong regional representation. Two documentaries in the Tennessee Features section are of particular local interest. Drew Maynard's Shine Service looks at something of a Nashville legend, following the long life of Robert "Percy" Person, who began shining shoes on Jefferson Street in the 1940s and today owns Percy's Shine Service in the Arcade. Jon Kent's You Don't Know Me documents the long — and sadly, relevant as ever — struggle of Abu-Ali Abdur'Rahman, whose story has been documented over the years by the Scene. In 1987, Abdur'Rahman was put on death row in a trial beset by prosecutorial misconduct and racial discrimination, and he's been fighting for his freedom ever since. Kent brings clarity and perspective, along with a wealth of archival footage and new interviews, to a case that's sure to make you feel a righteous anger. 
Given Nashville's rich legacy as a music production mecca, rhythm and melody are always central to NaFF's programming. This year's Music Films/Music City program gives viewers a look at all kinds of music — from Never Too Late, a look at the wild life of former Tonight Show bandleader (and current East Tennessee resident) Doc Severinsen, to Los Últimos Frikis, the untold tale of one of Cuba's only heavy-metal bands. Even outside the Music Films section, the NaFF program revels in the empowering and expressive power of music, in films like Electric Jesus, a period piece about the daughter of a preacher man who hits the road with a hair-metal band, and The Night of the Beast, the story of two Colombian Iron Maiden fans' youthful anticipation of their favorite band's first performance in the country. 
But what's possibly the headlining musical event at this year's NaFF isn't actually a film at all. It's been two decades since the release of the Coen Brothers' O Brother, Where Art Thou?, their sepia-toned and myth-tinted tribute to bygone folkways and good ol' mountain music, with a soundtrack beloved by Americana fans and NPR listeners everywhere. NaFF celebrates that anniversary, and looks back at the impact the film and its soundtrack made on the genres it paid homage to, with a commemorative panel called 20th Anniversary O Brother, Where Art Thou? Music Tribute featuring George Clooney, John Turturro, Tim Blake Nelson and blues musician Chris Thomas King. The panel will also include an exclusive performance by Carlene Carter, daughter of June Carter Cash, and her daughter, Tiffany Anastasia Lowe.
Though the future of cinema seems very uncertain — from the limits social distancing puts on production to the potential dangers of in-person theatrical viewing — the Nashville Film Festival has managed to soldier on in a slightly updated form. The physical experience may not be exactly the same, but NaFF's commitment to new voices and original images remains the same. The format may change, but stories will continue to be told, and a dialogue around them can still unfold.