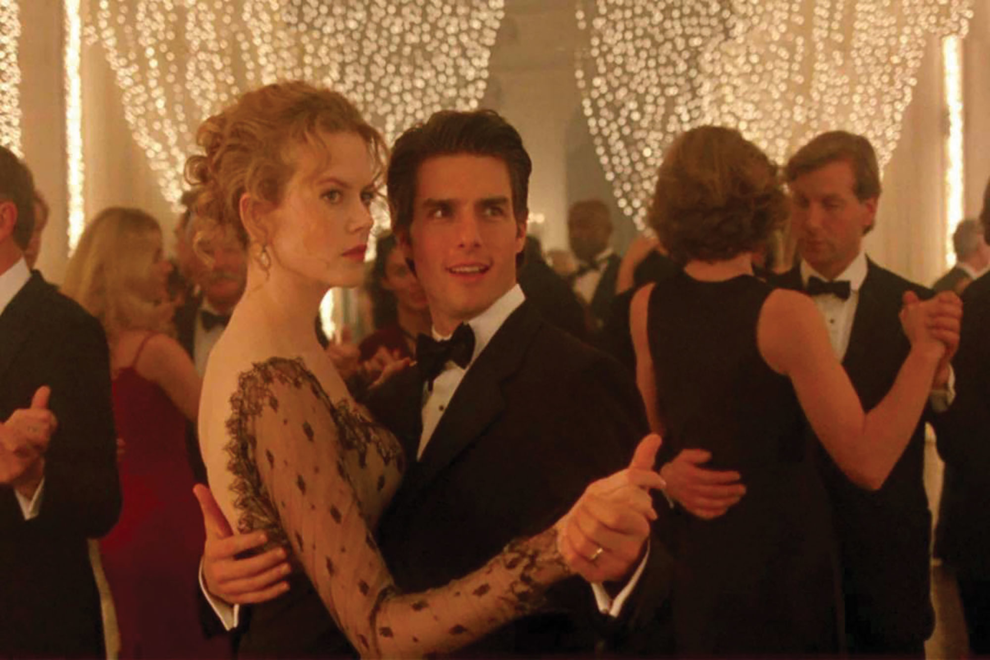 The idea was simple: barrel through a whole bunch of Christmas movies and become a glutton for cheer rather than 2020 fear. My approach wasn't formal enough to spread the word about, or hype on social media. This wasn't meant to be a marathon, because that is the path of madness. That's not to say there wasn't the temptation to try and see how much Christmas could be packed into 24 hours, because you want to do something memorable for the holidays. But anyway, this is all the Christmas I could pack into a column. As always, look back at past issues of the Scene for more recommendations on what to stream: March 26, April 2, April 9, April 16, April 23, April 30, May 7, May 14, May 21, May 28, June 4, June 11, June 18, June 25, July 2, July 9, July 16, July 23, July 30, Aug. 6, Aug. 13, Aug. 20, Aug. 27, Sept. 3, Sept. 10, Sept. 17, Sept. 24, Oct. 1, Oct. 15, Oct. 29, Nov. 5, Nov. 11, Nov. 26, Dec. 3, Dec. 17.
I'm still trying to figure out if the guy playing the preacher in Christmas on the Square is delivering a bad performance or if he's making a deliberate choice that forces the viewer to unwind all their expectations about what screen performance is. (Think Summer Phoenix in Esther Kahn.) But he's part of Fullertown, where all the emotions are happening constantly, and everyone is perfectly ready to handle business by singing about it — especially since the town is about to be sold off to the Cheetah Mall company, throwing the town Christmas tradition off balance. Perennial Best Tennessean and Saint Dolly Parton stars as an angel whose goal is to fix the broken parts of humanity with joy, fellowship, 14 new songs and well-deployed genuineness that overwhelms all defenses. I'm a lifelong Christine Baranski stan, and she delivers as the film's Scrooge analog. Jenifer Lewis helps keep the proceedings from slipping into cloying foolishness. It's a perfect fusion of Dolly's aesthetics with the vibe of Tyler Perry's stage productions — even if, as a friend on the internet said, "You're going to want to wallow in sin afterward, it's so sweet."
Eyes Wide Shut is the perfect embodiment of capitalist Christmas tendencies, wherein money talks and class supplants everything. A visual marvel that chemically obliterates shadows from the frame because it is all about facing the truth of yourself, this movie, even if its legacy is for ornately masked sex parties, has only grown stronger and more resonant in the 21 years since its release. It's still amazing to watch the late Stanley Kubrick do with Tom Cruise what he did to Ryan O'Neal in Barry Lyndon (that is, grind him down into a fine pulp). But this is Nicole Kidman's show, and she rules the psychic space this film curls up in. It is one of the finest performances of the 20th century.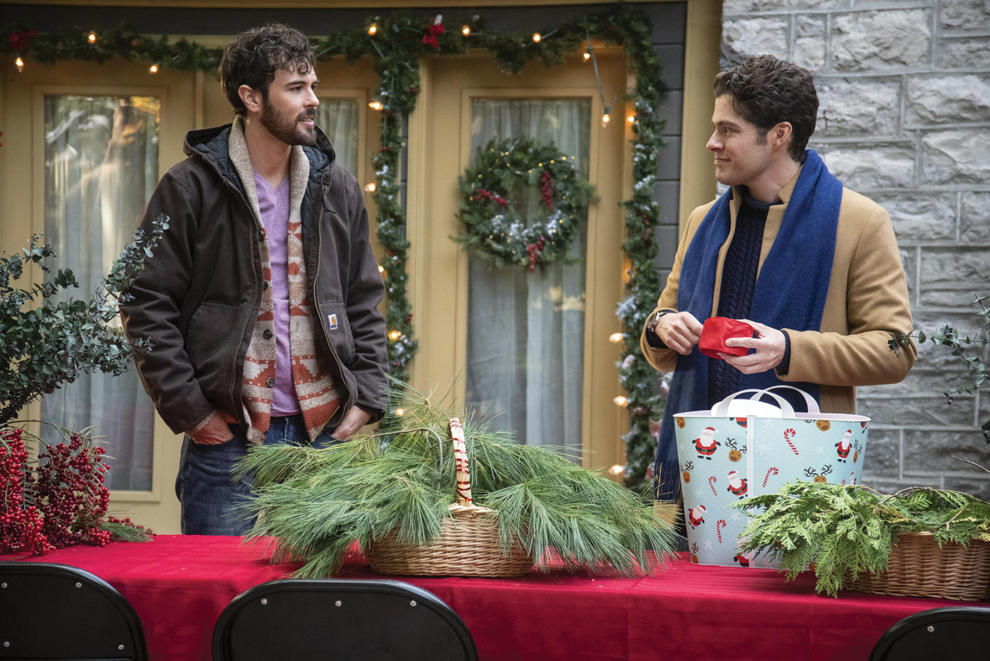 A symphony of sweaters and flannels looking for closet space to share, The Christmas Setup is the story of Hugo (Ben Lewis) and Patrick (Blake Lee). One of several notable holiday films this year featuring queer central characters, this one via Lifetime is actually really good. It has a believable central romance (provided that you can accept a society that wants its LGBTQ folk to be happy and fulfilled) as well as a historical surprise that's relevant to our gentleman protagonists' interests and skill sets, and at no point does it feel treacly or like December homework. Ellen Wong (Scott Pilgrim's Knives Chau) is a delight as the best friend, and Fran Drescher kicks nitro-fueled holiday joy as the supportive mom everyone could use, especially around the holidays. If Lifetime wants to keep making films of this quality, I hope they do. Slight and sweet but filling like the finest of home-baked carbs, The Christmas Setup might even become (dare I risk my grumpy cred and say it) part of my holiday routine. While Abby and Riley in Happiest Season have the best outfits, Hugo and Patrick totally win the battle of the 2020 Christmas Homosexuals. Also, Hugo's Santa voice sounds like Bane, which is both endearing and hilarious. (If you don't have cable, you can stream this one by joining the Lifetime Movie Club — a free trial followed by $4/month.)
In this corner, we have Santa Claus, who lives in a castle in space above the North Pole with an array of multicultural children and the wizard Merlin. And in the other corner is Old Pitch, one of Satan's demon minions whose job is to talk children into being wicked during Christmas. They're battling for the soul of little Lupita (Lupita Quezadas, in a performance that will break you), a young girl beset by poverty who only wants a doll but who is already learning the sad truths of why Santa only brings gifts to the rich. Santa and Pitch have it out in this 1959 Mexican technicolor epic from René Cardona. Santa Claus is a trippy freakout that sticks in your subconscious, and if Old Pitch wasn't the inspiration for HIM in The Powerpuff Girls, then I just don't know what. The Mystery Science Theater 3000 version is fun, but the regular film is an endearing classic all its own.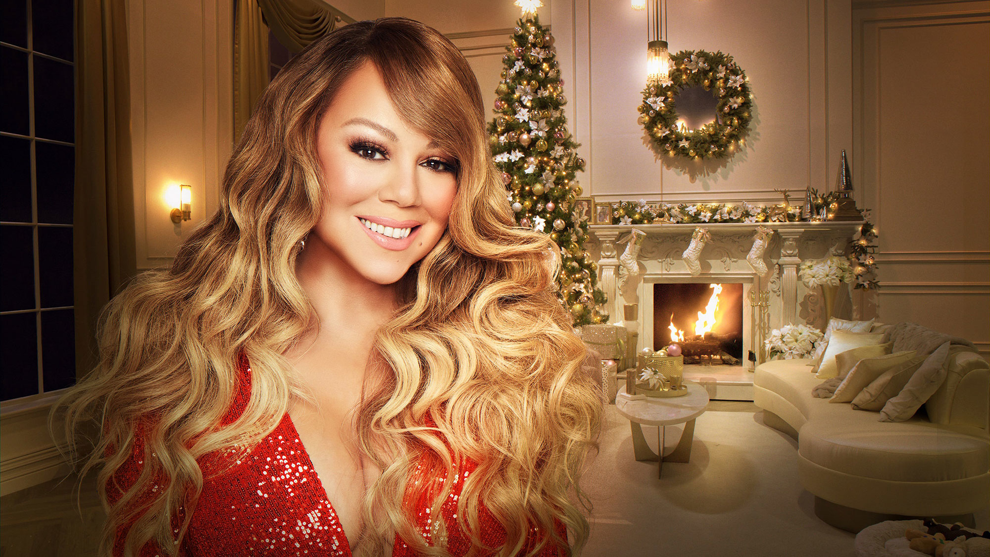 This was the damnedest thing — like a freshly chilled glass of eggnog, but instead of rum or nutmeg, it's been constructed with mescaline. I don't even think it's possible to watch Mariah Carey's Magical Christmas Special ironically, because Carey and her co-director Roman Coppola have created something that delivers everything one would expect from a traditional Christmas special but also feels cutting-edge (part of that might be due to COVID safety protocols and the technology of safety at this point in time) and dappled with weirdo energy. You have to respect any project that features Snoop Dogg, Billy Eichner, Tiffany Haddish and the Peanuts gang, which this special does. Because the shocking truth of this holiday season is that it's been such a chaotic log flume ride through a sewer of a year that it's hard to keep focused on hope, or kindness, or anything that isn't corrosive unease. So many holiday classics are built as a soft flick of the nostalgia switch, relying on the viewer's own stored-up serotonin to do the work. Mariah Carey delights in entertaining, but you've got to gear up and meet her in the simultaneously futuristic and outdated video arena (think Kylie Minogue's Infinite Disco performance, or a souped-up planetarium laser show), where she's offering a feast of postmodern cheer. So make your Yuletide bright, grab hold of some holly jollies and don't let go until it thunders.