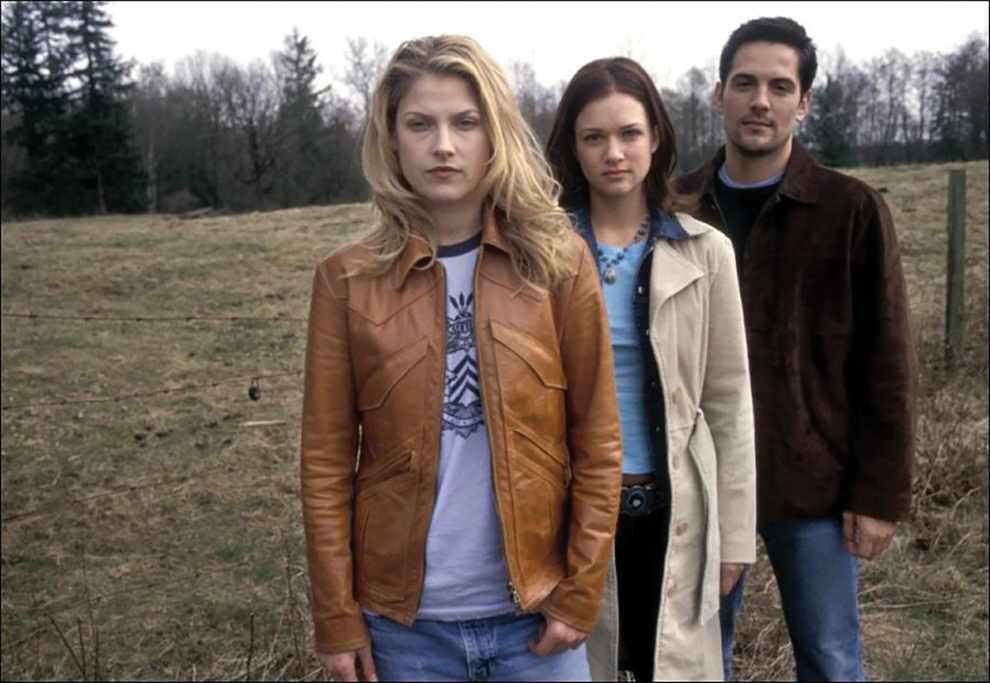 Emotionally tumultuous times demand a wide span of visual art. There's also more concentrated hope in some of these films than you'll find on the news, and I honestly can't decide if that's because of some irrational optimism tucked away in my cerebral cortex, or just because I don't want to be a continual buzzkill. Your opinion may vary. As always, dip into past issues of the Scene for more recommendations of what to stream: March 26, April 2, April 9, April 16, April 23, April 30, May 7, May 14, May 7, May 21 and May 28.
The news footage of people thronging public spaces without masks and abandoning any pretext of social distancing is maddening and grotesque, so of course it puts one's mind in the space of the Final Destination quintet. No dialectic better sums up the Aughts than Final Destination versus Saw, and here we are living out just that scenario. The Saw films are arcane conspiracies, in which individuals willing to hurt themselves and others are rewarded with moral and physical power over "lesser" or "flawed" folk. Gross and intricate, these films articulate fascist ideologies as us-versus-them procedurals. The Final Destination films are egalitarian nightmares that trace the if/then paths that connect tragic mass gatherings to the end that awaits everyone, regardless of identity, moral alignment, star status or personal history. Moreso, the films are gleeful Rube Goldberg instruments of death, built around perfectly conceived inciting events that stick in the subconscious long after the film ends; if you've ever seen the second film, its interstate cataclysm involving a logging truck occupies space in your hippocampus and will do so forever. You can't not think of it whenever you see one of those trucks. Everyone who refuses to wear masks and gathers en masse thinks they're in a Saw film; this is not the case.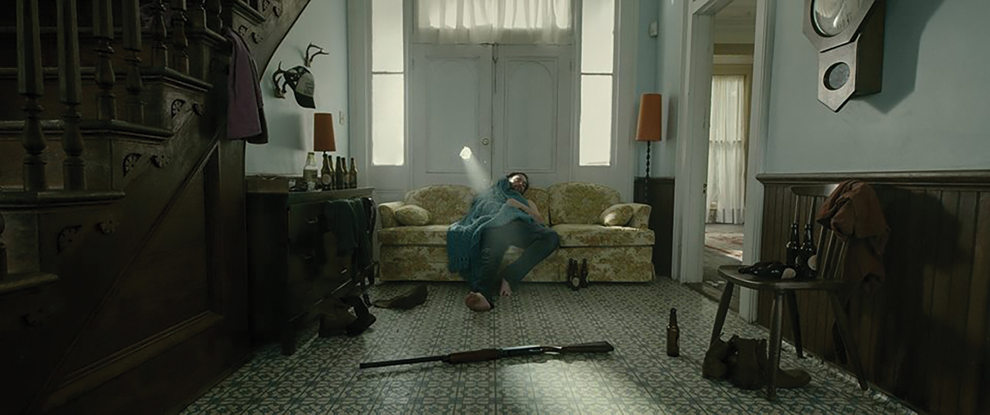 A deeply romantic epic for the 21st century, After Midnight — from the team of Jeremy Gardner and Christian Stella, who made the not-played-out and still resonant The Battery and 2015's Tex Montana Will Survive — manages to span a continuum with the teleological romance of Richard Linklater's Before trilogy on one side and the relentless monster siege/pressure cooker of Aliens on the other. It's rare that a film with such a good creature is also such a dizzyingly romantic experience, and Gardner (who also stars) and Stella have crafted something distinct and quite unlike anything else. The fact that this wasn't showing in theaters back around Valentine's Day is simply a crime, because few films have ever attempted a genre fusion quite like this, much less stick the landing. In the fog-shrouded wasteland that is films released in 2020, this one has the best musical number and supporting performance (thanks to The Last Podcast on the Left's Henry Zebrowski, who brings it to every line). A stalwart of modern horror and genre filmmaking, Gardner should be the name anyone looking to cast unconventional rom-coms seeks out when the pandemic is a thing of the past.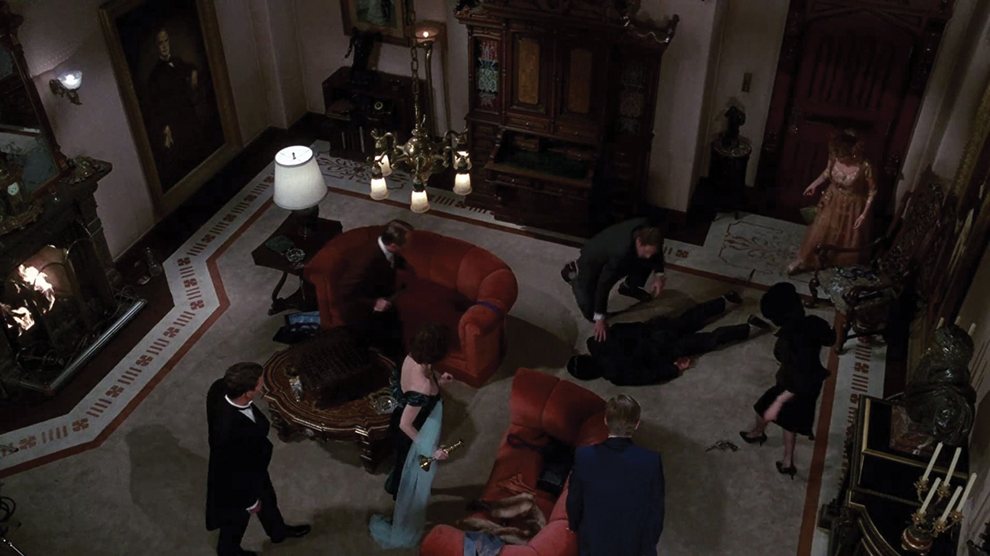 Despite being something of a flop on initial release at the end of 1985, this razor-sharp farce has proven to be one of the most enduring of mid-'80s comedies. If anything, it's the anchor for ensemble whodunits during that bleak decade, bridging the prestige '70s ultraluxe Agatha Christie adaptations (Death on the Nile, Murder on the Orient Express) as well as the beloved but deeply problematic Murder by Death and the unexpected simultaneous '90s resurrection of the whodunit and the slasher in the same film with Scream. Society was shocked at the time that a film would be made from something so base as a board game, and yet now — when such a concept feels nearly played-out — it's amazing how fresh and vibrant Clue feels, with every member of the cast knocking it out of the park. Tim "I Know Because I Was There" Curry, Madeline "Flames on the Side of My Face, Breathing, Heaving Breaths" Kahn, and Eileen "No, Just Death — Isn't That Enough" Brennan make the biggest impressions. But there are no weak links in this oddly comforting murder mystery, thankfully presented on Prime with all three of its theatrical endings.
Albert Serra makes unique films. Rigorous and formalist, his work specializes in temporally specific and immersive tableaux that blend actual history with mutable, sometimes magical realist elements. The Death of Louis XIV depicted precisely that, while his 2008 international breakthrough Birdsong remains the most beautiful and reverent telling of the story of the Magi in Christian liturgy. Liberté, a scandalous triumph at 2019's Cannes and New York film festivals drenched in all the fluids, is of a piece with his Dracula-versus-Casanova epic History of My Death and adapted from Serra's infamous opera, also called Liberté. Various and sundry members of the aristocracy gather deep in the woods with their servants, attachés, lovers and doms to unknowingly explore the path of the Vajryana, whereby the means to conquer temptation is to yield to and overwhelm it. Lots of folks have compared this to Pier Paolo Pasolini's Salò, which is accurate in terms of exposing the secret fantasies of rich people with too much power and depicting all sorts of things you don't normally see at the movies — but it's not quite fair. Liberté is rooted in the act of consent, and how degradation and liberation can be tied together. If you ever believed that Nurse Forsythe in Shivers was right on when she proclaimed all flesh to be erotic flesh, then this is the one for you. Available via the Cinema Guild and their virtual arthouse program.
After bowling over the world last year with their meta-zombie "let's put on a show" epic, Shinichiro Ueda and pretty much the entire cast of One Cut of the Dead are back with a 26-minute short made during COVID-19 quarantine about the process of making a docuseries about a mad tickler on the loose. The end result is a deeply sweet, creative, strange and ultimately quite moving testament to what it means to make something in challenging times. If you dug One Cut of the Dead, this is absolutely worth a half-hour of your time.
Nobody threw a party like Vincent Price. Here, in this Roger Corman adaptation of Edgar Allen Poe's short story "The Masque of the Red Death," we get serious modern pandemic resonance, exquisite colorscapes, an LSD-adjacent tone of reality-deranging paranoia and fear, satanic panic, expressionist architecture and the wildest of parties as the hand of Death takes yours and pulls you in for one hell of a dip. This one works on a lot of levels.