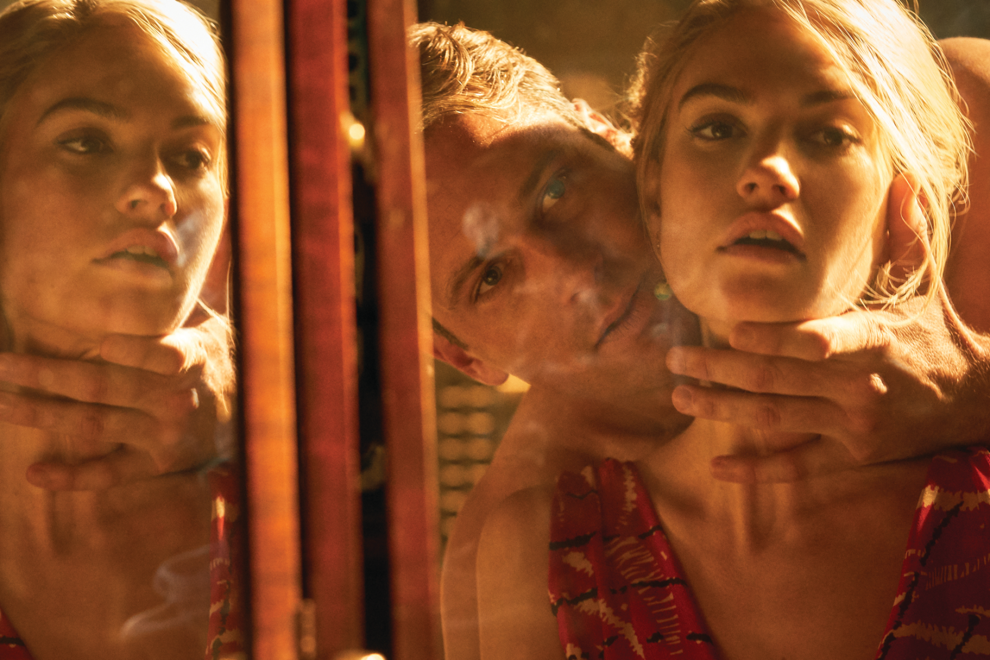 If you're reading this piece — which was written before Election Day — then that giant menacing question mark is being or has been resolved in some capacity. The English language doesn't have a tense for uneasily hopeful future potential verbs, so let's just be hopeful. Below are this week's recommended streaming titles. There are 28 more Primal Stream installments to choose from, so if you don't see something here you like, check out those installments in our ongoing streaming-recommendation series: March 26, April 2, April 9, April 16, April 23, April 30, May 7, May 14, May 21, May 28, June 4, June 11, June 18, June 25, July 2, July 9, July 16, July 23, July 30, Aug. 6, Aug. 13, Aug. 20, Aug. 27, Sept. 3, Sept. 10, Sept. 17, Sept. 24, Oct. 1, Oct. 15, Oct. 29.
We all know by now that to remake an Alfred Hitchcock film is a treacherous undertaking. It's pointless to try and one-up Hitch as far as suspense and technique go, but this new adaptation of the Gothic classic written by Daphne du Maurier has some things going for it that weren't available 80 years ago — and Rebecca director Ben Wheatley (Sightseers, High-Rise, Kill List) leans on them. Premarital sex, Ann Dowd, extensive Monte Carlo location shooting, the lushest costume and production design, and digital cinematography's closest equivalent of Technicolor do add up to quite a bit. All the advance key art for the film emphasized Armie Hammer (as mysterious widower Maxim de Winter) in a mustard suit magically reminiscent of Prince's outfit on the picture sleeve for the "Anotherloverholenyohead" 12-inch single, so I was on board from the get-go. As the second Mrs. de Winter, Lily James goes for Jennifer Jason Leigh energy, which is always a good choice. And Kristin Scott Thomas lets her immaculately tailored creases speak volumes as Mrs. Danvers, one of the greatest coded-lesbian menaces in cinema history. So here's the truth: This isn't as good as the Hitchcock film. But that Rebecca isn't currently streaming anywhere, so my advice is to check out this take, and then seek out the original for a juicy contrast. You will feel every texture in any future dream-visits you might make to Manderley, so know that going in.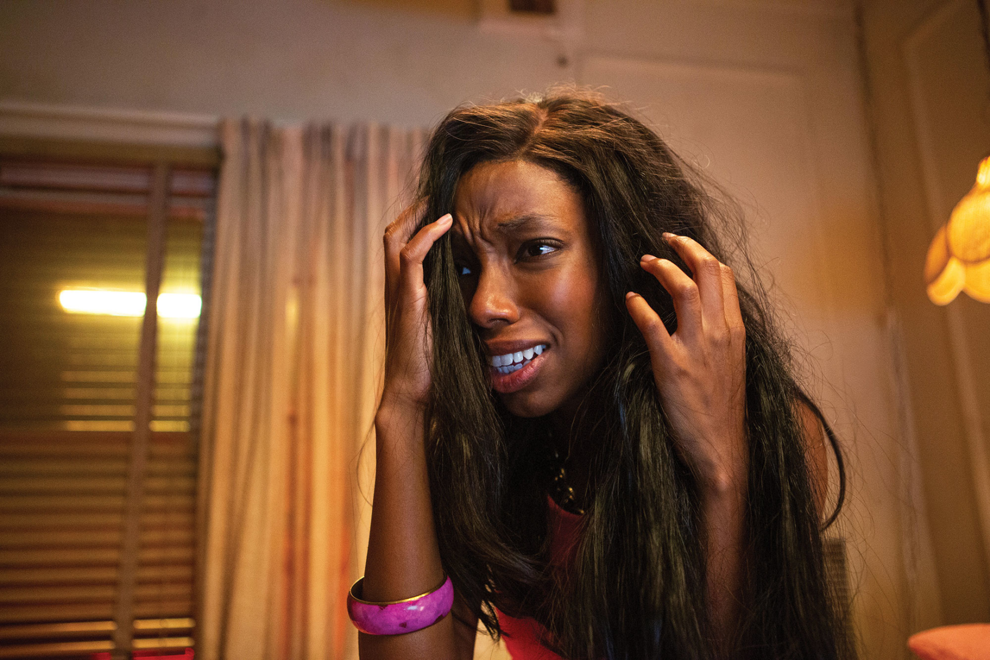 My admiration of and awe for Janelle Monáe is not in question. And I stan Gabourey Sidibe. But that said, Justin Simien's Bad Hair is a much more satisfying and politically provocative film than this year's catastrophically misguided Antebellum. Both films examine the way that cinema exploits the suffering of Black people, but Bad Hair has a killer weave in both senses of the word. It's 1989, and Anna (Elle Lorraine) is a low-level assistant at an MTV equivalent with lots of ideas and no access or agency to make them happen. But a corporate shake-up finds James Van Der Beek (fulfilling the path he's been forging since The Rules of Attraction) in charge of the network, and Anna with a chance to get ahead — if she changes up her look. And when she visits Virgie's, the most exclusive salon in Hollywood, she gets a weave that changes her life. Because with her new look, success piles up on success. And when people start dying around her ... well, we know how cursed things work. Writer-director Simien (Dear White People) dives into the specifics of mass media and the way race gets corporatized, incorporating folk myth and a killer soundtrack (lots of new jack swing and some new cuts from co-star Kelly Rowland). The film isn't quite as trashy as you might like, but it scratches all the itches you might want scratched by a movie about a killer weave. Bring on the sequel.
Like the 1987 film of the same title, the one-season series Nightflyers is adapted from a superb 1976 George R.R. Martin novella. It aims to be a propulsive and edgy mystery that incorporates hippie sci-fi, horror and dark fantasy into a page-turner of a story that never lets up. And also like that moderately infamous film version, this 2018 series fluffs the execution. What it gets right is visionary and impressive, and what it gets wrong is a pit of frustration that snowballs as the narrative continues. The Nightflyer is a state-of-the-art transport ship, carrying a group of scientists to what seems to be empty space in the vast gulf between stars and star systems. They seek the volcryn, an ancient, possibly mythical species that traveled the stars, remembered under countless names by countless societies. If they're real, the volcryn are the common denominator behind more worlds than imaginable. But unfortunately, the murders start happening. Whether novella, film or TV series, Nightflyers understands that space is a dangerous place, and that it's very easy to die there even before you start bringing in the laser drones, experimental psychic medications and stabby impulses that the rigors of space travel tend to bring out. Both visual incarnations of Nightflyers would be excellent material in a class on adapting literary works — or rather, how not to adapt literary works. But if you enjoy quality sci-fi television, you could do much worse than checking out Nightflyers (and then reading the novella, which is still the best thing Martin ever wrote), because its defiant weirdness is oddly reassuring — as is modern television being ready for the diversity that '70s sci-fi was serving up page after page.
Ignore the crappy VHS master Amazon sourced this film from (the extant Blu-ray looks excellent), and prepare for the methodical betrayal of every aspect of the social contract. Recently hyped by none other than Quentin Tarantino, Devil Times Five has a busful of psychotic children doing a home invasion on a snowbound mountainside nouveau-riche vacation home, and it's super-twisted. Rocker/Behind the Music stalwart Leif Garrett makes the biggest impression as a murderous wannabe actor child who dresses like an agent and holds grudges like a Tennessee Williams character, but the whole cast is a rich tapestry of mid-20th-century character actors. (Top-billed Sorrell Booke — Boss Hogg himself — is superb, and the recently deceased Shelley Morrison from Will & Grace gets to drink her way through the whole film.) This is a mean film for a mean world, happy to introduce Chekhov's tank of piranha knowing that anticipation is a perfectly fine engine.