"When I started out, that's what we were called," Tina Louise says of being referred to as a "female impersonator" or, better still, a "female illusionist." "The 'drag' thing was just a derogatory term. Now it's endearing to be called a drag queen. It doesn't matter to me, but I'm a professional, so I prefer female impersonator or female illusionist. That's just me. It's like, I'd rather be called a movie star than a television star." 
Tina Louise is seated by the piano at legendary Printers Alley burlesque joint Skull's Rainbow Room, where she's part of the club's Drag Brunch performances on the last Sunday of every month. The Scene catches up with her on a Wednesday as the afternoon sunlight glints off her gold, embellished gown. She's small in stature, but her outsized, glamorous presence fills the showroom. 
In August, Tina Louise was recognized during a ceremony at Pecker's Bar & Grill for her 50 years as a Nashville performer. An East Nashville native, she began her career in 1972, around the time she came across a print ad seeking female impersonators at Second Avenue gay show bar Watch Your Hat and Coat Saloon.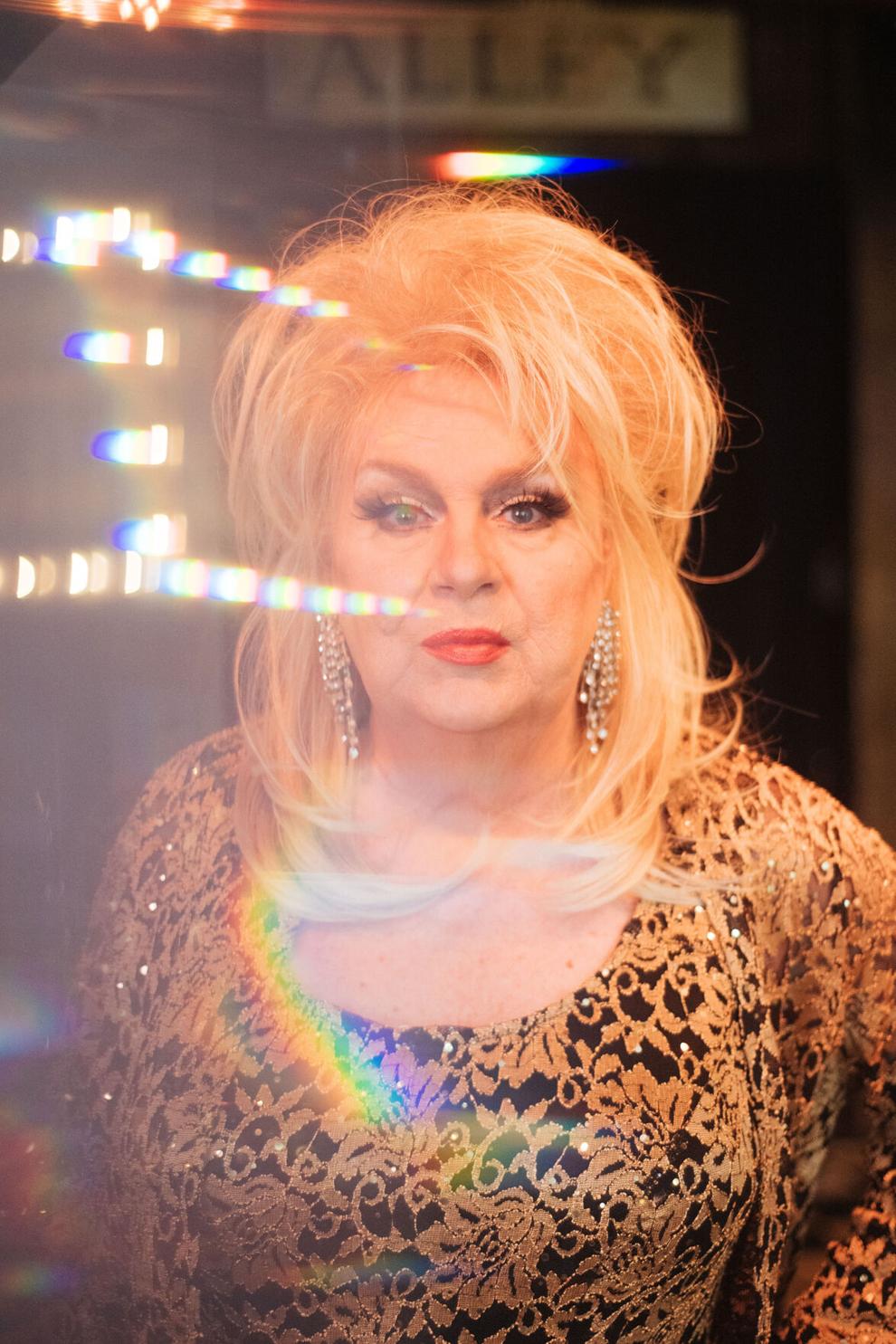 "I just lived across the bridge on Shelby Street," she says. "I'd come over and start peeking through the little-bitty small window — you had to peek, it was real up-high. That kinda started it."
Before diving into the drag world, Tina Louise didn't know much about the art form aside from what she'd seen from performers like Jim Bailey on The Carol Burnett Show. But that Watch Your Hat and Coat ad — along with a community she connected with in historically Black North Nashville — kicked off a lifelong passion.
"We did what you'd call street drag," she says of her early days. "Me and a couple other queens would dress up and go out and meet other people mainly in North Nashville, in the Black community, [where] they were a lot more accepting in the '70s of gay people. And we knew a lot of the Black queens in the neighborhood, and so we went out with them a few times."
Health issues sidelined Tina Louise back in 2019, and the loss of her beloved Pomeranian Rosie had her in a funk. Though she wanted to come back to performing, she found that many establishments expected performers to work solely for tips, which she found "disrespectful" to those who, like her, had been doing it for so long. But after the Pecker's ceremony honoring Tina Louise back in the summer, Skull's manager Rodney Mitchell connected with her and asked her to join the Drag Brunch. It's been a good fit.
These days, while she occasionally performs R&B and other genres, Tina Louise says she mostly prefers the country classics, which set her apart from most other contemporary performers. And for all that's changed over the past half-century, she says the audiences are still the same — fun, high-energy, happy to be there and be entertained.
Even so, it isn't all joyous. Tina Louise sees Tennessee's so-called anti-drag legislation as targeting performers like herself — it's a "hot mess" that's "setting us back" to the mentality that was pervasive when she first started performing a half-century ago. "It's the same laws that we had 50 years ago," she says, noting that female impersonators were often targeted and picked up for minor ordinance violations.
 "I don't get it, I think it's wrong. I think it's just done out of fear — a fear of the unknown."
 Photographed by Angelina Castillo at Skull's Rainbow Room
Profiling some of Nashville's most interesting people, from drag legend Tina Louise to TSU's Flutebae and more