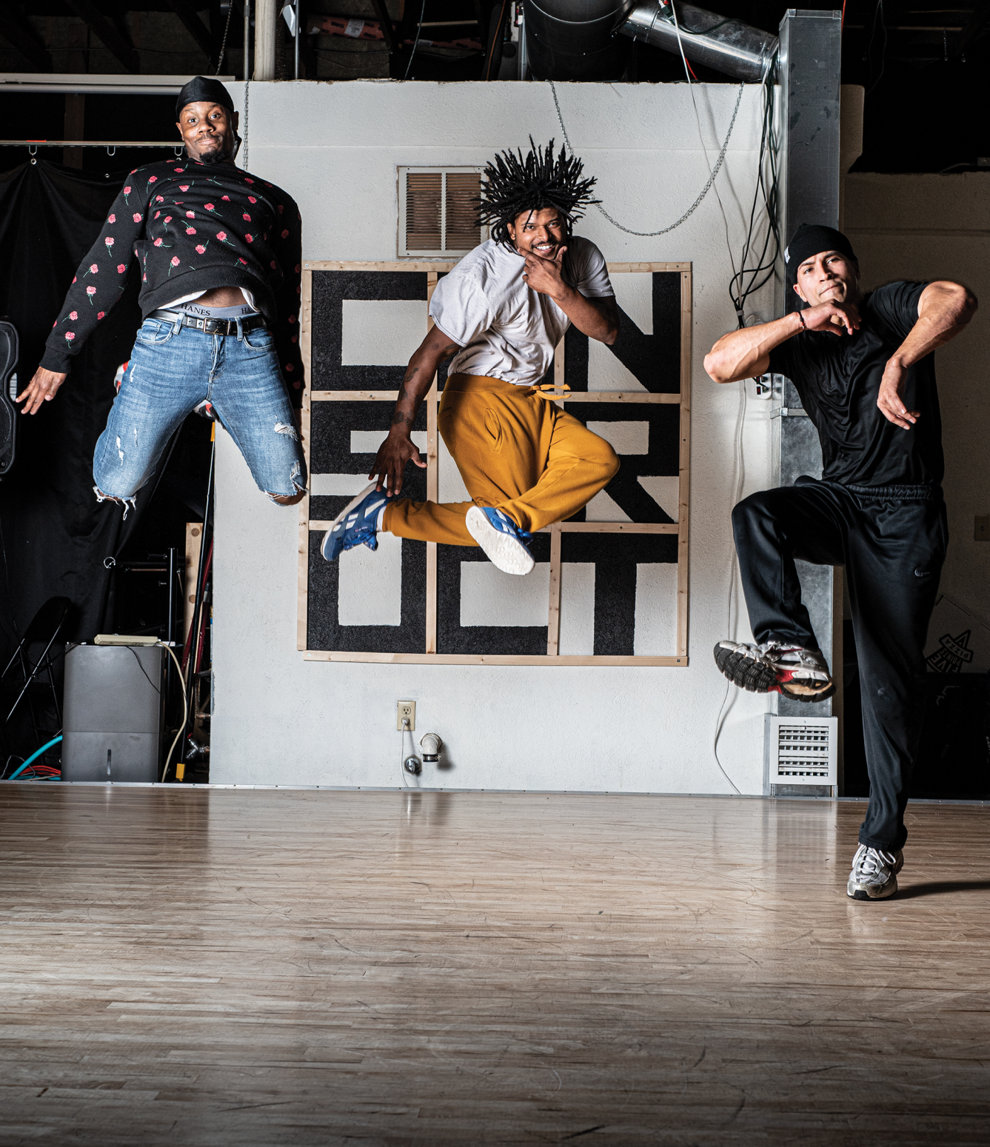 "Oh, like pop and lock?" 
That's what people usually ask when Quincy Ellison tells them he's a b-boy. They picture a guy in a monochromatic tracksuit throwing down a piece of cardboard and spinning on his head. The sort of thing you'd see in a classic hip-hop music video.
When Ellison first discovered breaking, that's what he saw too. (Specifically, the music video for "It's Like That" by Run-D.M.C. vs. Jason Nevins.) But he and his crewmates and students represent the different ages, backgrounds and movements that make breaking what it is today. "Breakdancing" is what the media called it when it caught on with 1980s pop culture, but there's a lot more to it than that.
This weekend was supposed to mark the 14th annual Bashville breaking battle, organized by Ellison and set to take place at local venue Rocketown. By his calculation, Bashville is now the biggest battle in the eastern half of the country. But crews and judges flying into town and packing out Rocketown? Not a good call amid the threat of COVID-19. Ellison & Co. made the call to cancel this year's installment of Bashville, with the hopes of returning around the same time next year.
Until recently, Wednesday nights at local dance studio Construct were practice nights for members of Nashville's breaking crew Illville, along with anyone else who wanted to learn. Illville employs an "each one teach one" mentality, with more experienced members sharing bits of technique with newcomers. 
"Everyone is helping," Ellison says. "We're probably one of the friendliest places north and south of here. Because of the Southern hospitality. We just take everybody in. Whatever background, low level, high level, come on in and we get started."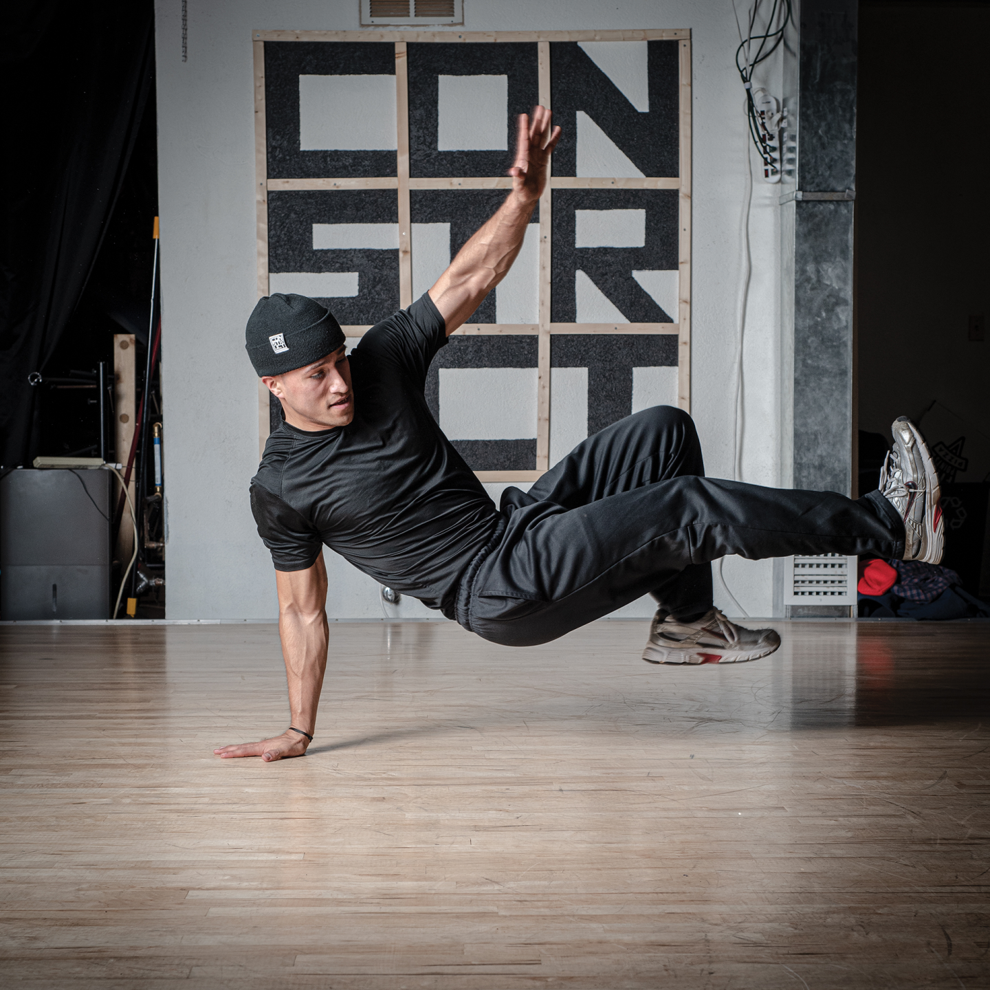 ---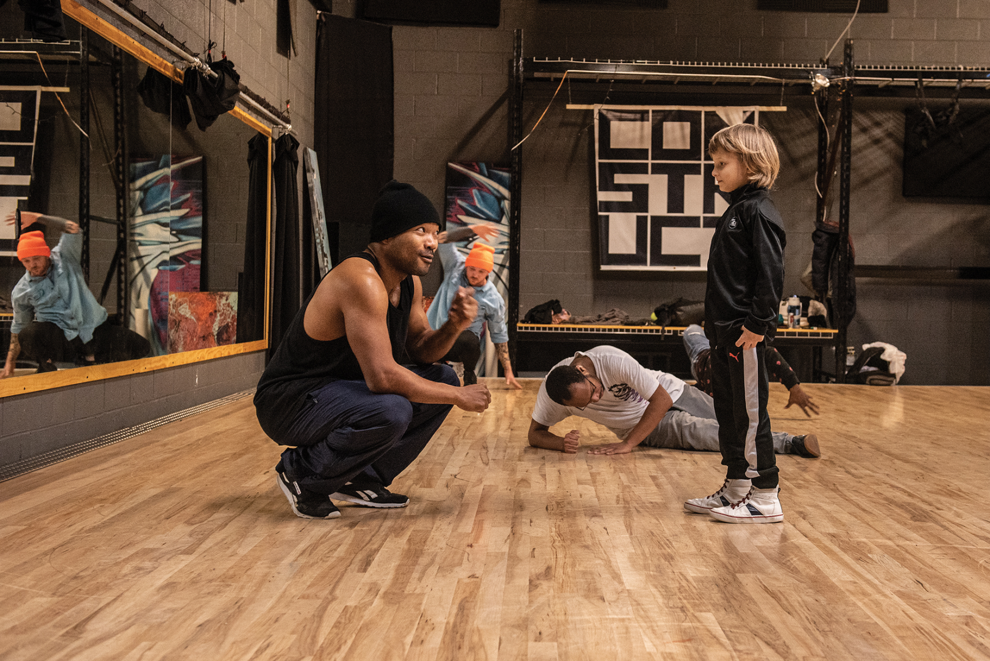 Breaking is generally made up of five elements. Top rock refers to any of the moves performed while standing upright — a round will always start this way. Get downs are combinations that bring the dancer to the floor, typically by kicking one leg out from under themselves. In a freeze, the dancer lands in a pose, often contorting their body to hold their legs up in a sort of bendy handstand. Footwork (also called down rock) is movement on the floor using both the hands and feet, wherein dancers often make like a human Skip-It. Power moves are more acrobatic elements like headspins or windmills, which are optional — they actually aren't needed to be considered breaking.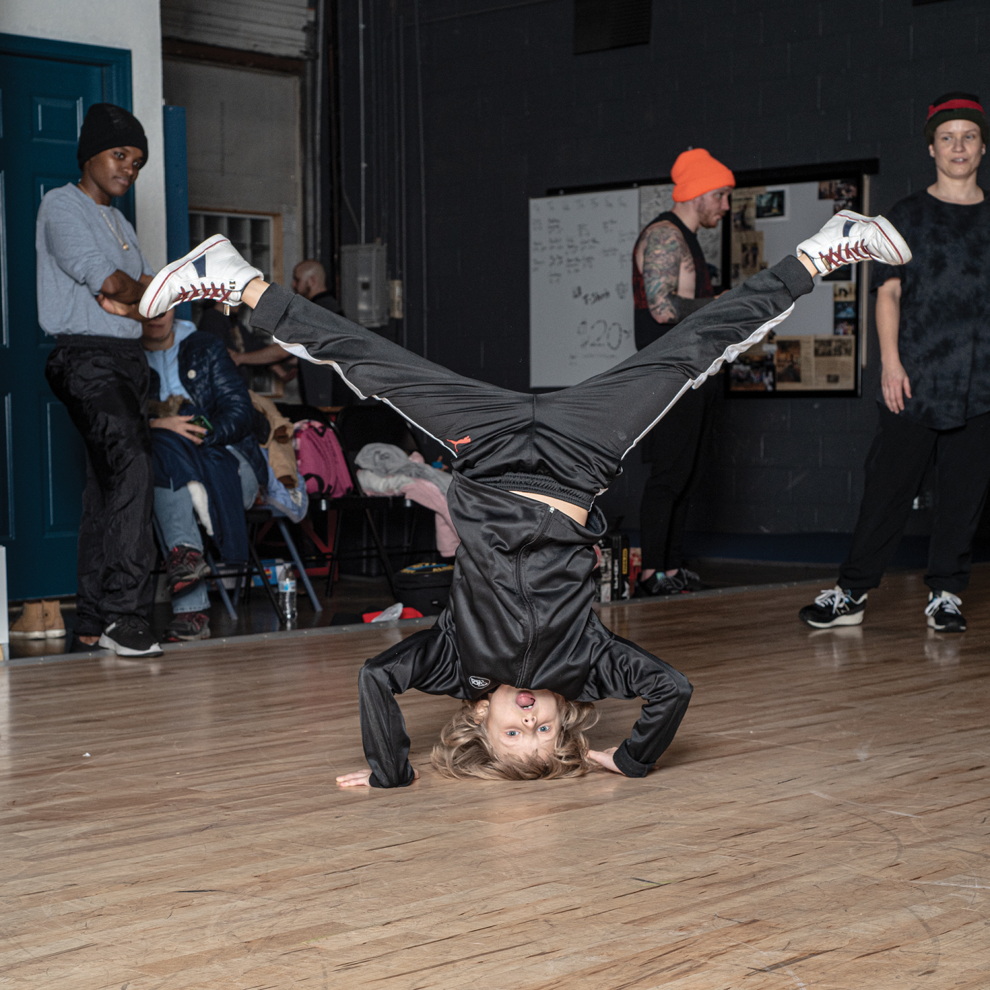 Though breaking dance battles were once associated with gang activity, Illville looks to shake that connotation. Veteran member Ariel Carrillo is a prime example. Last year, a video of him breaking in his Lebanon, Tenn., police uniform was picked up by some local news organizations.
Carrillo discovered breaking at age 15 while he was working off some community-service hours at Rocketown. He was outside looking at the graffiti when he began to feel the ground shake. It was music — specifically, Wu-Tang's "Protect Ya Neck" — bumping from somewhere inside the building. He found Ellison and some other Illlville members practicing, and they took him in. It's a family, he says. 
"We're trying to change the culture of gangs," says Carrillo. "In a gang you're family members, but you do things you shouldn't. But now, we call them crews."
At 28, Miriam Kraatz fulfilled a longtime desire to learn how to break, having been inspired by the street performers she saw in Berlin as a tween. Now 42, she's a member of Illville and the owner of Construct. 
"I think a lot of people who haven't paid any attention to it are not aware how much the dance has evolved, how complex it is, how many options there are for the movement," says Kraatz, whose day job is data science. "Within breaking, there are different people with different styles, different specializations. There are things that if people saw, they wouldn't think it's breaking."
There's incentive for b-boys and b-girls to hold onto their skills well into their 40s and 50s, even if they move into judging battles. If a competitor doesn't like a choice, they can call the judge out. Ellison says it's not unheard of for a judge to get out of their chair and battle the competitor. The call won't be changed, but respect might be renewed. 
So it's never too late to break — and Ellison's day job proves it's never too early, either. Teaching at five locations a week, he gives kids ages 4 to 13 the kind of instruction he never had. What took him years to learn through rewinding old VHS tapes — not to mention earning bruises and trips to the hospital through trial-and-error — he can teach these kids to safely execute in a matter of weeks. 
"We didn't have any kind of outlet like that," Ellison says. "We had to fend for ourselves. And with this new generation, we made sure that everybody can get a hold of this dance and be taught properly so they won't be hurting themselves."
---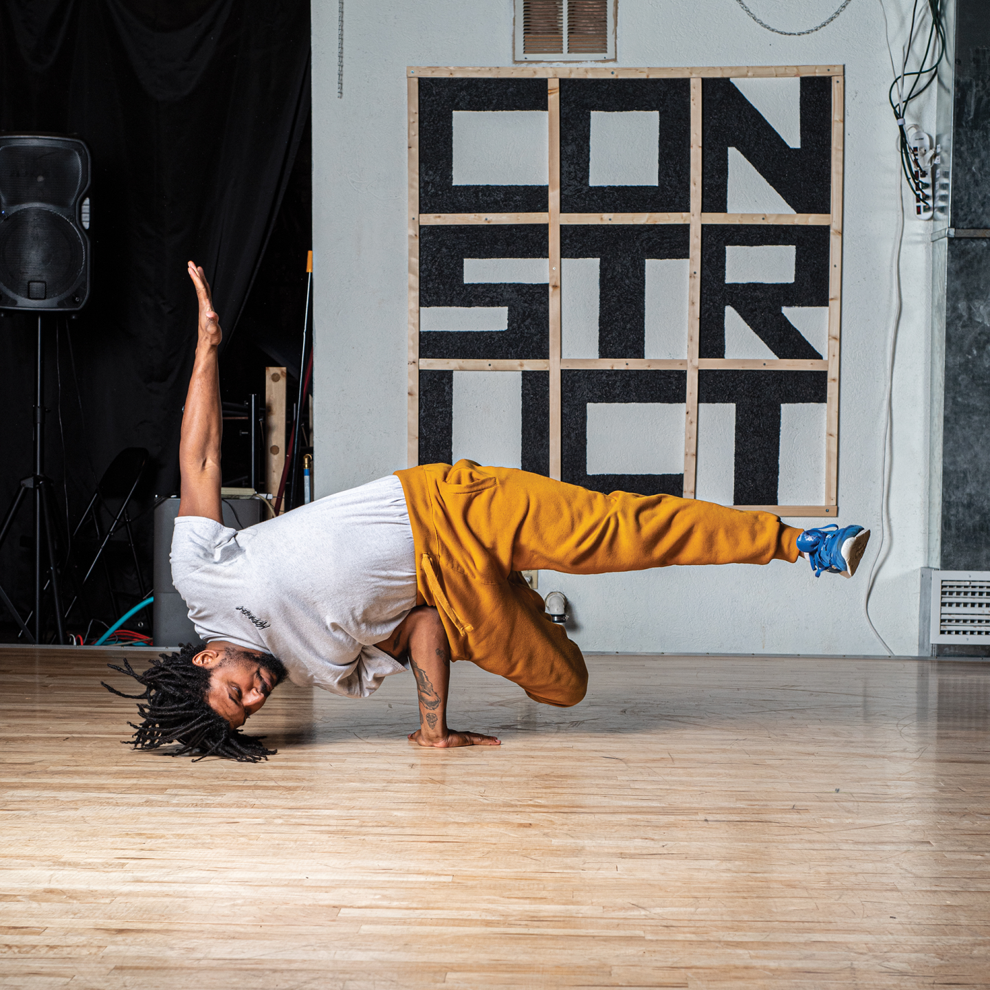 In our current state of social distancing, canceled events and shuttered public spaces in response to the COVID-19 pandemic, things are obviously different now for folks from all walks of life. But even before all of that began, outside of the Construct studio, places for Illville members to showcase their skills were scarce. 
Each month, there's one party the crew loves to dance at — Funky Good Time at The 5 Spot. (Needless to say, the East Nashville venue and bar has temporarily closed amid the pandemic. Hopefully, Funky Good Time will return once The 5 Spot reopens.)
"We have to move a table out of the way to break," Ellison says with a laugh. "We literally move it ourselves."
Ten years ago, Kraatz remembers, Illville crew members would dance at clubs nearly every night of the week. 
"A part of the culture gets lost," Kraatz says. "Someone playing music that is meant to be danced to and people are dancing to it — whether it be really elaborate, like breaking, or just a little more elaborate than a two-step. That culture is not faring so well right now."
Once COVID-19 clears up, Illville members will get back to practicing together, and bringing new dancers into the fold. It's hard to say when a big audience will be able to gather, but the fellow crew members who circle up to watch each new move have been the most important audience all along.
And in 2024, all that practice could take an Illville member — or even one of Ellison's students — all the way to the Olympics, where breaking will be an event for the first time.  
There's more to it than just "pop and lock."