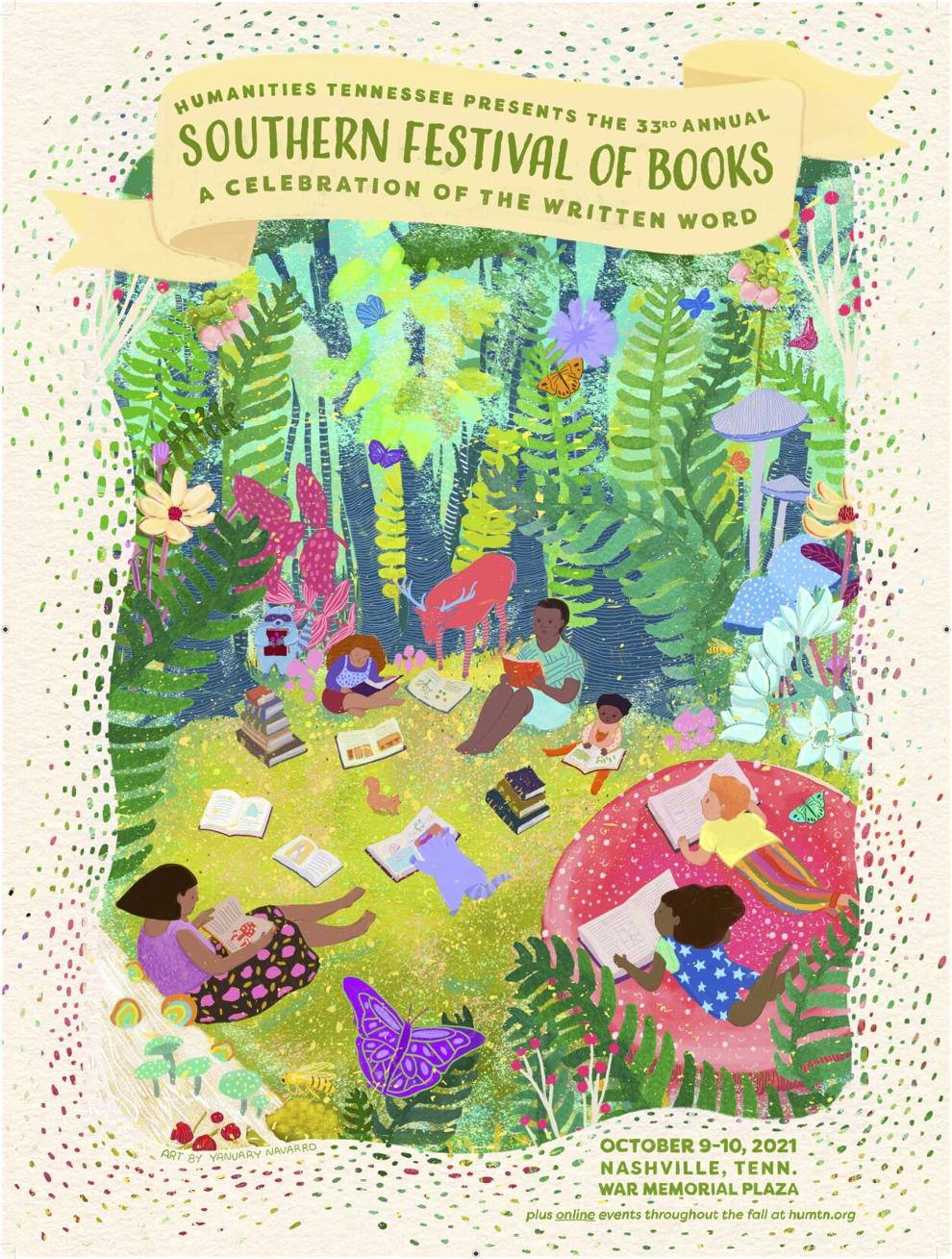 Well, now we've gone and done it. 
We had a brief window of time, of light, of possibility. We rolled up our sleeves and got our jabs. Life as we knew it would indeed come back to us. We would roam the stalls of books and book people in Legislative Plaza for the 33rd annual Southern Festival of Books on Oct. 9-10, share space with authors, listen to them read their work live and in person, ask them to sign our copies of their books and maybe even bump elbows. 
Folks. We blew it. Well. The folks at Humanities Tennessee, who put on our city's very best arts festival each year, didn't blow it. They did their duty. But more than half of Tennesseans did not. Our vaccination rate trails that of the nation, and our rate of outbreaks is among the world's worst. Our governor would rather see large school districts issue closures than mandate masks. Vaccinated patients are being denied surgeries and care because the unvaccinated have packed our hospitals, exhausting our health care workers and pushing our systems to the brink of collapse. A friend of mine is unable to walk her dog because there is a lump on her windpipe that does not allow her to take deep breaths, and her "elective" surgery has been postponed. 
Relatively speaking, a literary festival is a small thing. The Humanities Tennessee folks are smart, and caring, and they do not want anyone to get sick. So they have decided that for the second year in a row, the Southern Festival of Books would be 100 percent virtual. 
I don't want to make this a total "we can't have good things" moment. Fact is, last year's online festival was a huge hit. Thanks to a customized online platform, the virtual experience was seamless, and I tuned in to many authors from home. I also made it a point to chat with friends throughout the week about the talks we'd attend, and I ordered the books I liked from our local bookstores. I got my festival swag in the mail. I'll do it again. 
But damn. I'm going to miss the collective. I'm going to miss my book people. I am going to miss the feeling of belonging and hope and understanding that the literary arts provides. 
Humanities Tennessee will be adjusting its schedule and roster of authors in the coming weeks, and we'll keep you updated.