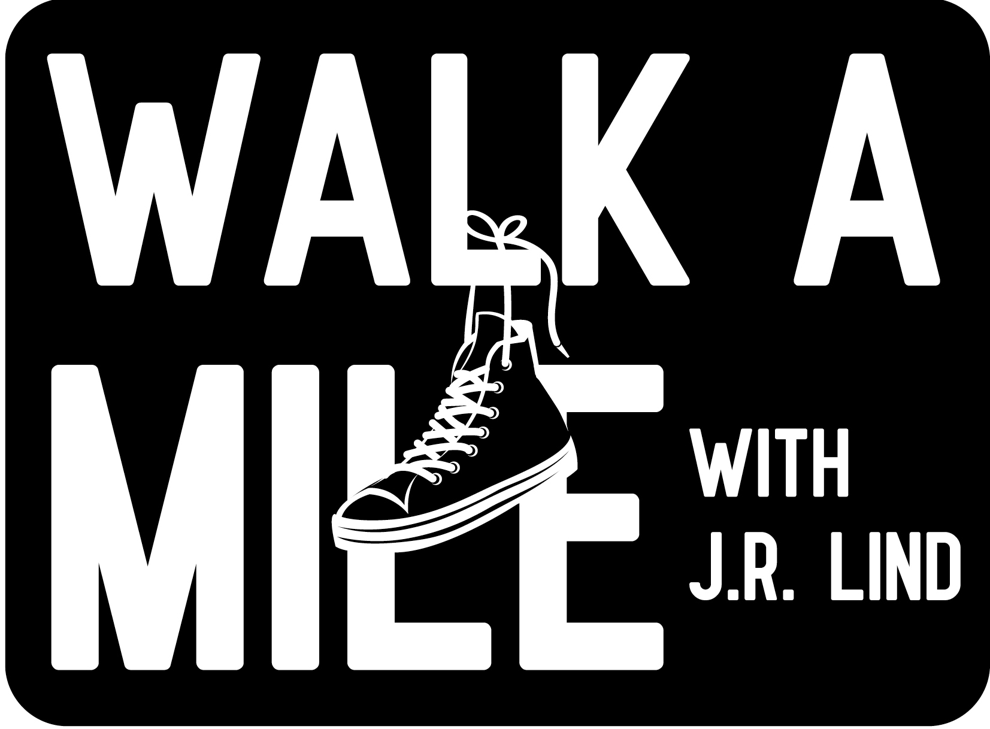 Once a month, reporter and resident historian J.R. Lind will pick an area in the city to examine while accompanied by a photographer. With his column Walk a Mile, he'll walk a one-mile stretch of that area, exploring the neighborhood's history and character, its developments, its current homes and businesses, and what makes it a unique part of Nashville. If you have a suggestion for a future Walk a Mile, email editor@nashvillescene.com.
---
The Route: From Nolensville and Melrose Avenue, south to Joyner, crossing Nolensville, then back north. Left on Lutie, left on Foster, left on Peachtree returning to the start.
Cranes: 0
Abandoned scooters: 0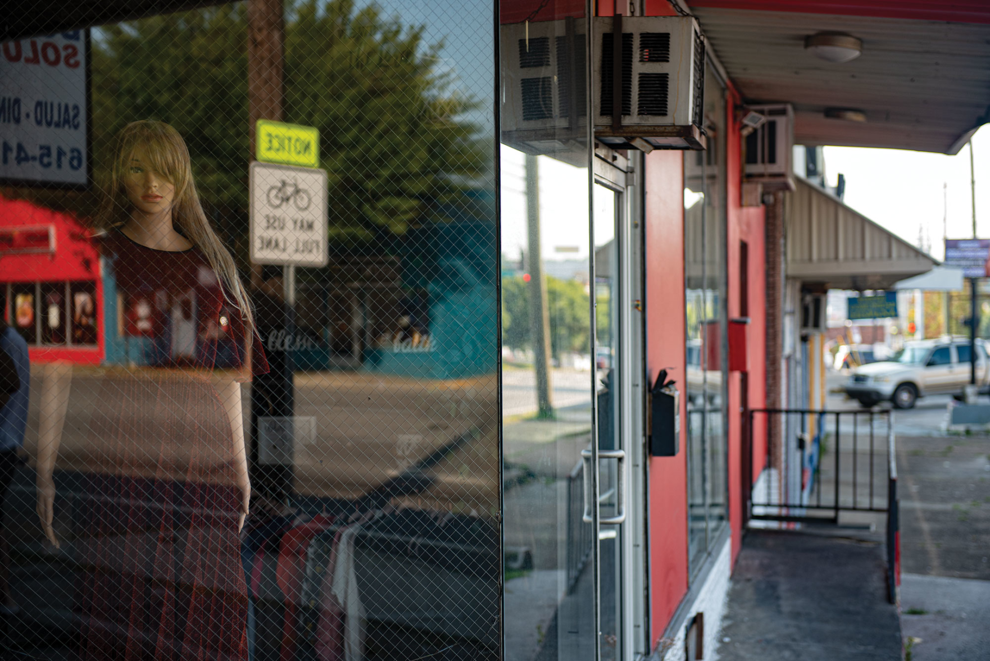 This is a place where people from all over come together, and it's been that kind of place for a long time.
It's also a noisy place, and given its history, it's easy to imagine that it's been relatively noisy for a long time, too.
It is loud on Nolensville Pike. 
North and south, commuters and work trucks and various other conveyances of commerce rush in and out of downtown, which peeps into view over the ridge of hills that divide it from South Nashville. Below, east and west, traffic moves along Interstate 440, drivers thrilled they can now push the throttle to the speed limit without risking permanent structural damage to their undercarriage. The ring road's infamous potholes and ridged surfacing have been recently smoothed, the long-familiar huckachuck sounds gone and replaced by more conventional traffic noise.
The trains run underneath as well, branches of rail line coming together at Radnor Yard farther south, and then in perfect 19th-century efficiency, lining up in parallel on the final stretch to the city proper.
It is bustling and it is loud on Nolensville Pike. And it is busy in a way that downtown, with its Potemkin economy of party-throwing, isn't. The people on Nolensville Pike and those using it for their coming and going are at work, going to work or coming from work (or maybe all three). Which isn't to say it's just charmless capitalism here. Quite the contrary. Though there is plenty of evidence of ruthless moneymaking (Nolensville may have more payday lenders per foot than any street in America not adjacent to a military base), the stretch of Nolensville south of 440 is almost a surrealist reinterpretation of a Tocquevillian vision of America: family-owned stores and a veritable smorgasbord of international cuisine; so many small, storefront churches, they must come up with increasingly elaborate names to differentiate themselves from one another; a clutch of lawyers and accountants who've hung their shingle to protect the rights and money of the people.
But before the Comte de Tocqueville journeyed across America, before even the Sieur de Montbrun hunkered down in his cave, this was an important place. 
What would become Middle Tennessee was rife with game, drawn by salt licks and an abundance of water sources. The land wasn't the territory of any of the surrounding Native American tribes, but was held in a sort of condominium by the Shawnees, Creeks, Chickasaws, Choctaws and Cherokees. They'd agreed to share it, an arrangement largely to the credit of the Shawnee, and they'd come together to trade and treat, their meeting place a smooth stone 40 feet by 50 feet near what is now the intersection of Nolensville and Whitsett. The flat rock eventually served as the namesake for the broad area south of town: Flatrock.
The impressive and expansive wrought-iron-fence-bound campus of Iglesia Una Esperanza Viva is sort of the northern gateway to this stretch of Nolensville. It being Wednesday morning when I take my walk, its asphalt parking lot is mostly empty save for a few church buses and a modified golf cart that, almost anywhere else, might be the symbol of some ill-fated transpotainment venture. This particular vehicle, however, is almost certainly used for helping less mobile parishioners get to the sanctuary. Twin lions — labeled "Lord of Lords" and "King of Kings" — roar silently and eternally at the church's gate.
Across the street, Woodbine Plaza is a microcosm of the cultural stew that Nolensville is, at least locally, famous for. It includes a Persian restaurant, a Muay Thai studio, an auto parts shop and a pizzeria.
At Elberta, an evanescent real estate office looks as though its staff was raptured mid-sale, a lonely coffee pot still plugged in. Next door, Creech Ladders & Racks, given the high turnover of its neighboring businesses, seems a cenotaph of stability — in fact, it's "only" been in business since 1987. How in the world, one wonders, can a store that sells ladders, which no one ever replaces, stay in business so long? Diversification, that's how. Creech now promises to be "a one-stop shop experience for everything you need in a multitude of industries." 
Over the road is the Hickerson's Motel Court, built in 1951, its blue-and-white lighted sign — still one of the city's best — once a beacon for northbound travelers in the days before interstate highways. Those midcentury tourists probably never imagined their respite would one day neighbor a Honduran restaurant. They also probably never considered it would be across the street from a cat cafe. For that matter, they probably never considered the existence of a cat cafe. The Mewsic Kitty Cat Cafe — it was Nashville's first cat cafe, if you can believe it — is closing soon, but on this morning, more than a dozen felines are still lounging, rolled up inside used drums as the first warming rays of the sun chase away the shadows. The cats, being cats, simply roll over so as not to be awakened before their usual time, which is probably mid-afternoon.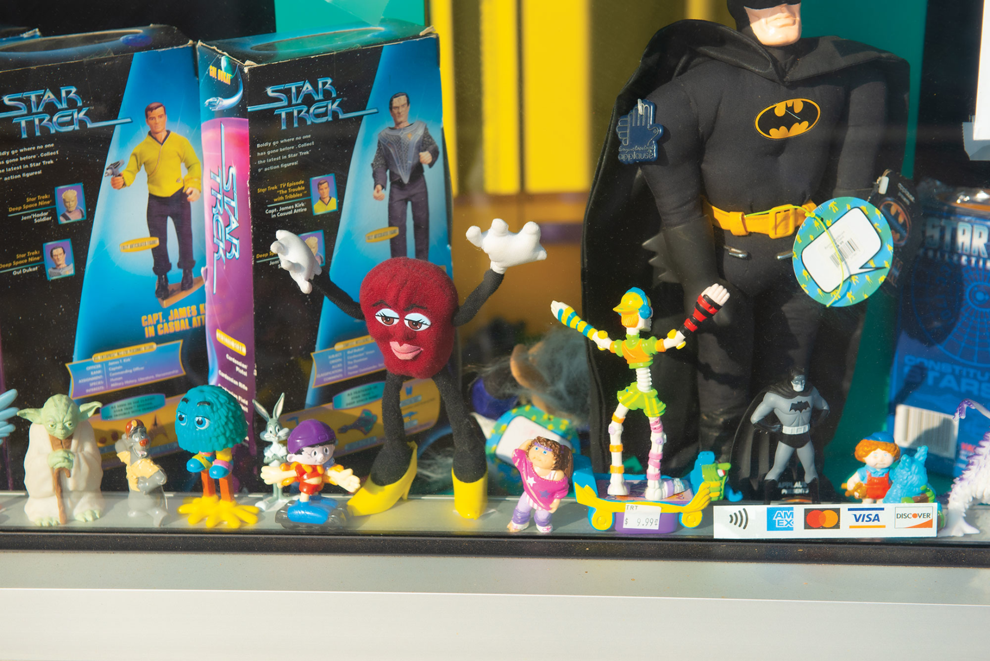 He-Man alerts passers-by that Totally Rad Toyhouse will buy used toys. The shop features shelves full of vintage playthings, and its "no solicitation" sign advises would-be solicitors: "If it's not toys, we don't care."
A hookah bar — no doubt succumbing to pandemic pressures and the resultant widespread realization that putting mouths on shared objects isn't the best idea — is out of business next door, but a new club concept is inbound, and it probably won't use a disease vector as its main draw. This little strip includes a wing joint, a vintage store and, yes, a storefront church with a complicated multi-claused name.
La Hacienda, a Nashville Mexican food destination so venerable that even Barack Obama grabbed some tacos there (though not a margarita the size of a stock tank), sits at the light at Nolensville and Joyner. Though it is rightly famous for its food (and, again, those drinks), it is also notable as having one of the three most convoluted parking lots in the city. (Frugal MacDoogal and Star Bagel round out this particular trifecta.) Why are there two spots in the middle of the lot, forming a rectangular roundabout, if such a thing can exist? The mind boggles.
Walking briefly back north on Nolensville, the strip opposite includes a Venezuelan restaurant, a pair of immigration attorneys, a well-hidden Alcoholics Anonymous meeting spot and, given my rather paltry knowledge of the Spanish language, what I assume is a metaphysical store, selling tarot readings and various crystals for a glimpse at the future.
But look no further than Lutie Street for that glimpse. The tall-and-skinnies are arriving, at least on the edge of the street closer to Nolensville.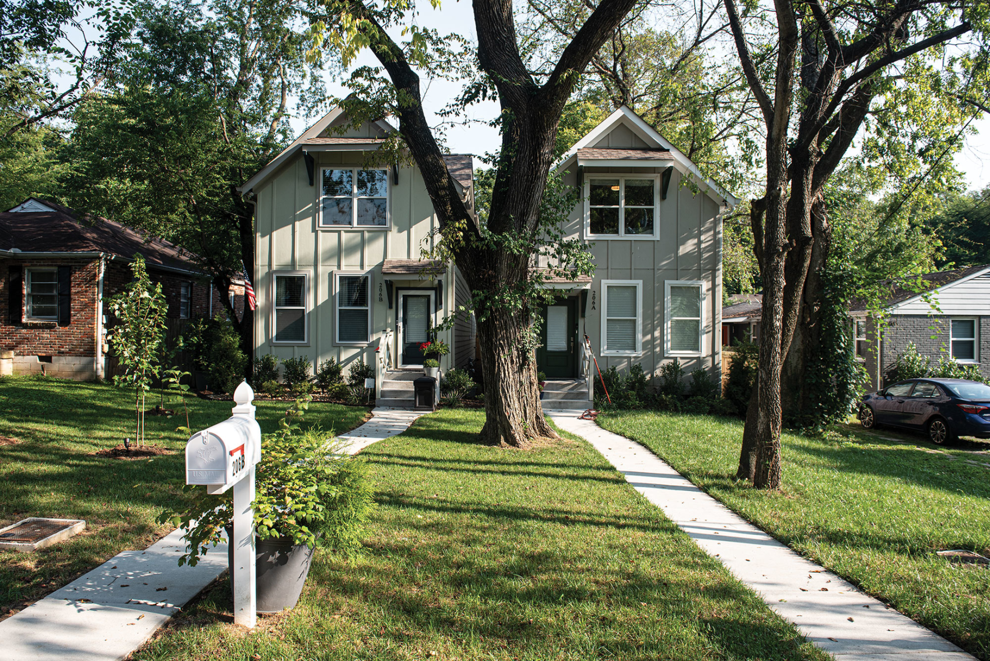 It was on Lutie where Kathy Jones, the 12-year-old victim of a brutal 1969 rape and murder, lived. She walked from her home on Lutie, past the back entrance of the fire hall (which remains) and on to Nolensville, intending to go to the roller skating rink near the intersection of Nolensville and Thompson Lane, which for many years was home to the recently shuttered Performance Studios. Her body was found three days later in a vacant lot behind the Krispy Kreme. The case remains unsolved.
Kathy's home, near Lutie's crossing of Burbank, remains much as it did 51 years ago, as do many of the houses on the eastern end of the street. There are obvious revamps and rehabs and new paint jobs (pastels seem particularly popular), but the pushovers that seem prevalent on the other end of the road haven't yet made their mark. As loud as Nolensville is, the old — and in late summer, quite bushy — trees and slight downward slope of Lutie cause an almost sudden silence. Eerie if you know the history, but welcome in any case.
Just past what may be the only pair of short-and-skinnies in the city, Lutie runs into Foster, where the Mini Mart (or Mini Market, depending on which sign you believe) pushes the boundaries of the definition of "Mini," stretching at least one-third of the long side of the block.
Foster Avenue climbs north, the houses larger and more bebricked than those on Lutie and in an amalgam of Nashville pre-World War II styles: cottages, four squares, even a hint of Victorian.
There's a variety of churches — in more traditional facilities than those on Nolensville — including St. George's Coptic Orthodox Church, a local congregation of an ancient branch of Christianity distinct from the more familiar foundational denominations of Roman Catholicism and even Eastern Orthodoxy. It is part of the Oriental Orthodox tradition, which holds to a miaphysite Christology, believing that Jesus' humanity and divinity are united in a single nature. This is contra the vast majority of Christian flavors, which hold to the doctrine established at Chalcedon in 451 that the divine and human natures of Jesus are separate but united in a single body. Sound esoteric? It sure is! If it's too much to ponder, simply enjoy St. George's sign, which features a rather vigorous painting of their patron slaying his dragon.
A certain pattern emerges after the turn west on Peachtree, which is (probably) not an extension of the confounding number of roads with that name in Atlanta. Many of the homes have the same quite unusual layout. The porches are shaped like a flipped L, with one front door on the edge of the short arm of the L and a second front door on the end of the long leg. Indeed, it appears they came from the same kit. Back when it was possible to order a home from the Sears catalog, someone seems to have done that in what was called Overhill City. The homes, largely built in the mid-1930s, follow the Collingwood model, available with materials (including paint) for $1,497 dollars in 1935 (the equivalent of about $28,000 today).
But the properties aren't simply ditto-marked copies of one another. Yard art is popular on Peachtree: birdbaths disguised as mushrooms embraced by gnomes, a planter shaped like an ant made from propane cans and a motorcycle gas tank. Another front yard is consumed by a thriving wildflower garden teeming with butterflies, particularly Gulf fritillaries.
Where Peachtree climbs back to Nolensville — the stretch that was the longtime home of late Scene editor Jim Ridley — and closes the loop is the Peachtree Drive-In, a restaurant that offers burgers, sandwiches and other favorites with the dash of international fusion appropriate for the neighborhood. Rather confusingly, there are signs out front saying it is both opened and closed during the pandemic, so caveat eator. In any case, there's lots of open space under the wide shade trees surrounding the alarmingly green building.
It looks like a great place for people to come together, just as they have in this part of the world for centuries.