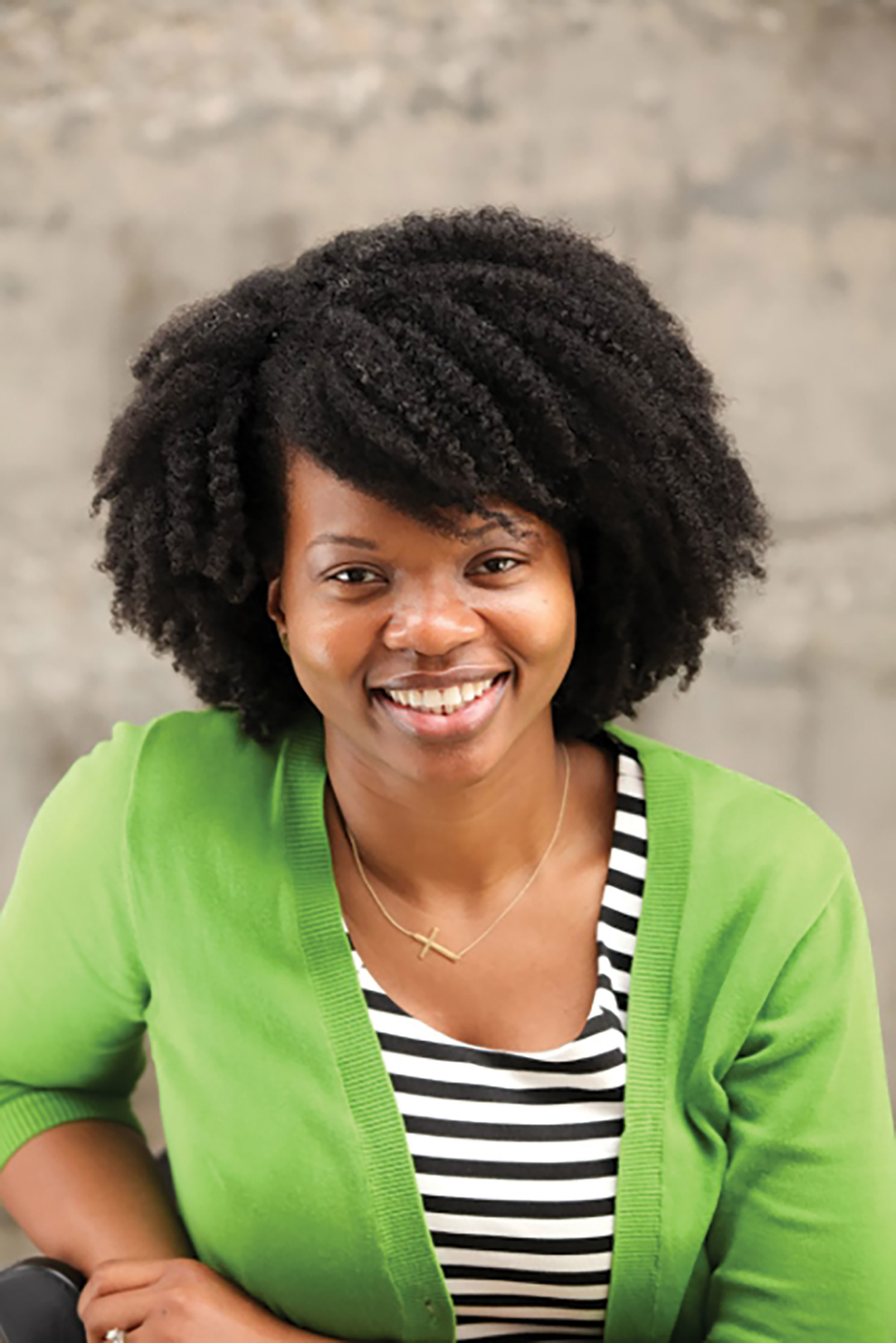 Imagine two neighborhoods in the same town. One is marked by underfunded schools and over-policing, but gentrification has begun to creep in — legacy families are being pushed out of their homes to make way for condos. Most people in this neighborhood are people of color. The other neighborhood, only three miles away, is just a short Uber ride from any number of restaurants and home to one of the most prestigious universities in the country. Most people in this neighborhood are white.
Welcome to Nashville. Been here long? Maybe not. But Simone Boyd has. Boyd is a black artist, novelist and Nashville native, and with her work she's advocating for a narrative shift.
"I'd like you to  … Google 'North Nashville,' and I'll wait," Boyd recently told the audience of artists, art administrators and policy leaders gathered last weekend at Vanderbilt University's Student Life Center. Her 2-year-old son, sitting in the audience with Boyd's husband Phillip, clapped and squealed when he heard his mom speak.
Googling North Nashville yields crime reports, articles on real estate and links calling the area an "up-and-coming" spot known for its casual dining options and shops displaying "hip fashions." But Boyd says that's not what North Nashville is. It's a community with a rich and triumphant history. And it's a community where artists are working to create equity.
Boyd was presenting at the Racial Equity in Arts Leadership Symposium, which was organized by Metro Arts: Nashville Office of Arts and Culture along with Vanderbilt University's Curb Center for Art, Enterprise and Public Policy. She discussed how institutional practices around arts programming, artist development, and funding and hiring processes can advance racial equity in Nashville and the world at large.
"Racial equity in the arts means resources and support and time and positions and commissions [are] going to the highest area of need," said Boyd. "And we're making a distinction here. … Equality is when everybody gets the same thing, versus equity, where we're intentionally going to invest where the highest need is seen. That looks like investing in areas that have endured historical and structural violence. Our artists can use their work to make real change. And they work, and they hustle, but every hour they're away from the neighborhoods and the issues that are affecting the community is an hour those challenges persist."
Elizabeth Meadows, the Vanderbilt Curb Center's assistant director of creative practice, says when she started working at the center in 2013, Metro Arts had just come forward with a strategic plan outlining its mission to promote art as a mode of civic engagement. The folks at the Curb Center, meanwhile, were brainstorming about a program around art policy.
In 2015, Metro Arts and the Curb Center launched REAL. The program invites arts nonprofit leaders and individual artists to attend seminars, lunch-and-learn sessions for self- and peer critique, and public lectures all focused on arts equity. Meadows and Cecilia Olusola Tribble — Metro Arts' community and organizational development coordinator — co-facilitate these months-long REAL courses. The symposium is a culmination of this work. 
"We were really thinking about how art plays a role on the community level, how art is important to a sense of belonging and how it creates the desire to be a citizen and participate in the life of your community," Meadows says. "There are deep and abiding inequities in the way the cultural and art systems are structured … and if the arts can truly be a mode of expression, then some things have to change. There has to be more art from more types of people as part of the art ecosystem of the city, and artists have to understand their role in the way the city is changing, the role of giving voice to people."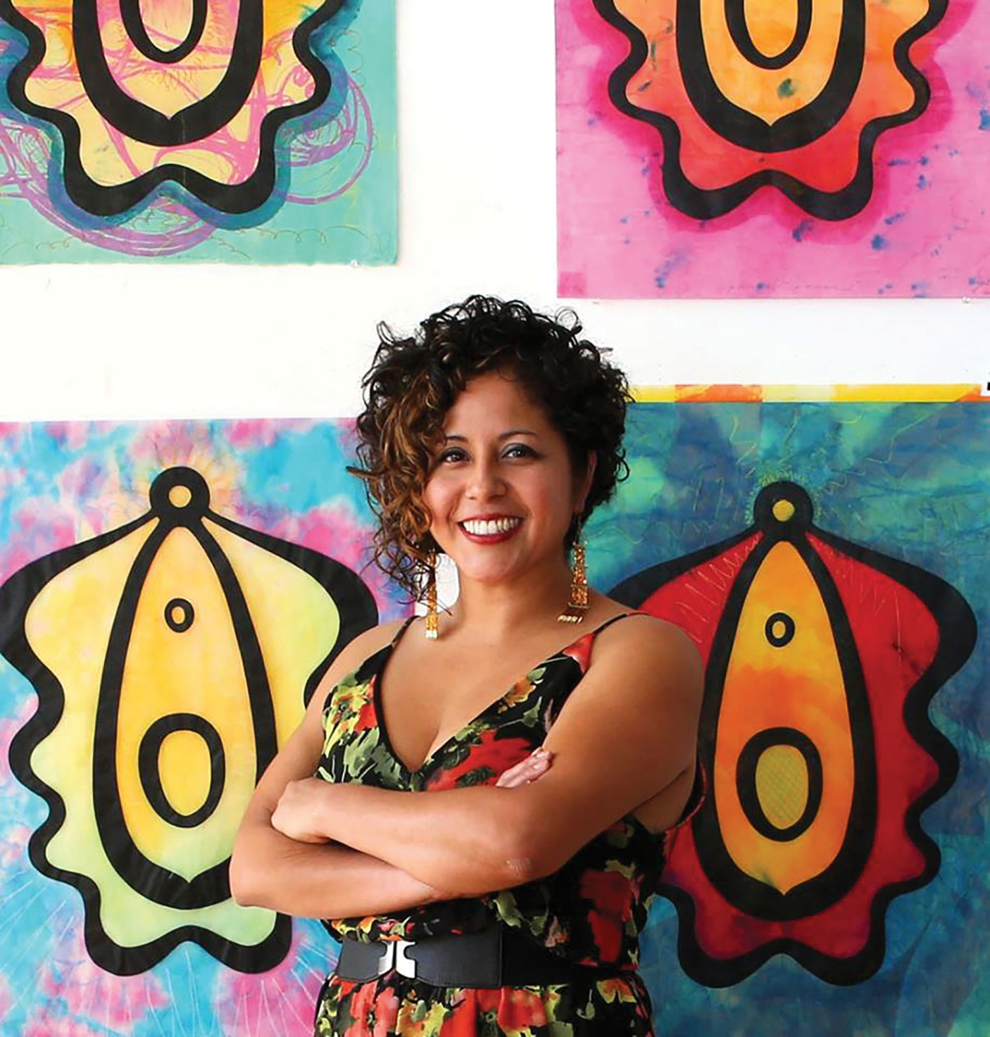 According to REAL Symposium keynote speaker and Oakland, Calif.-based artist Favianna Rodriguez, acknowledgments like this are what is causing old structures to fracture, making way for the reshaping of worldviews. Culture, which Rodriguez says is what teaches us about ourselves and the world around us, moves faster than politics. Politics, which has the power to either uphold or dismantle inequitable structures, follows money. And money follows culture.
"In a cultural realm, artists create the ideas and the conditions for policies to happen," Rodriguez said in her address. "As artists, we have to own our power, and we have to understand that we are in the sector that is going to shape the way people think."
"We have to use our roles as artists and change-makers and to imbue in artwork the equity we talk about here," says writer and speaker Chris Rabb, who is on the board of the national organization Race Forward: The Center for Racial Justice Innovation. "Artists have a great opportunity and responsibility to show everyone else what equity looks like, why it matters and how it connects to art in ways most of us others can't. The power of artists is unparalleled, and it is even more powerful when they find the collective will to work together to address issues that other folks don't have the courage to lead on."
And by gathering people from across the country, REAL seeks to provide a space for that collective to be built.
"I met people from Memphis, St. Louis, Indiana — people from everywhere, and I was so surprised and grateful to know that I'm not alone working on these issues," said Boyd. "As an artist, you sometimes feel like you're isolated, but being around all these people who are really working and committed toward a better world has given me so much hope, and recharged me."
At the end of Boyd's lecture, her son couldn't contain himself any longer. He wiggled from his dad's lap and was ready to bolt up to see his mom. It's for her son, his future classmates and his children that Boyd is committed to this work.
"I want my son to be able to walk down the street without the threat of violence, to be able to walk to school, and for me to have the comfort that he's getting a good education at a good school we can walk to. I want my son to say, 'Look at this Arabic word I learned at school today, Mommy!' I want him to live in peace and joy without having to carry the burden of oppression. It can feel very heavy for me.
"Find the need that speaks to you," Boyd continued. "If you're an individual, just get started. Organize community meals. Offer lemonade to the kids in the summer who need something to drink. Look for ways to connect to people. Volunteer at your local library. If you are an arts organization, a business or someone with resources and the time and ability to invest, look for people who are doing the work you want to be attached to. If there's something that pulls at your heart, find it. If you're interested in education, find a teacher reading books on her porch in the afternoon. If you're interested in reducing youth violence, seek out Gideon's Army. Find someone doing the work and attach yourself to them. Just get started."