The Tennessee Supreme Court has set execution dates for two men who saw their previous dates called off due to the COVID-19 pandemic. 
Oscar Smith, a white man sentenced to death in Nashville for the 1989 murders of his estranged wife Judy Smith and her two sons, Chad and Jason Burnett, is now set to die on April 21. Smith has had two execution dates rescheduled or stayed since the start of the pandemic. 
In a statement, Smith's attorney, federal public defender Amy Harwell, highlights Oklahoma's recently botched execution of John Grant using the same three-drug lethal injection protocol as Tennessee.
"Less than a week after the state of Oklahoma experienced the botched execution of John Grant, Tennessee has rushed to set an execution date," Harwell says. "Tennessee proposes to kill Mr. Smith using the same three drug protocol that caused Mr. Grant to seize, convulse and vomit before becoming unconscious. Federal litigation remains pending on the Tennessee Department of Corrections' use of this controversial execution protocol."
Harwell also says Smith has pending litigation related to the reliability of his conviction.
"Further, Oscar Smith must not be executed before a fair hearing on his claim that the fingerprint evidence in his case was not accurate or reliable," she says. "The fingerprint examiner has been shown to have made multiple errors about print identification in this case, including failing to identify his own fingerprint."
Harwell concludes: "On July 1, 2021, Mr. Smith filed litigation under Tennessee's new fingerprint post-conviction act, the first day the law allowed him to file. This litigation is currently pending in Davidson County Criminal Court. It is senseless and shocking to schedule Mr. Smith's execution while meritorious claims challenging the reliability of his conviction and sentence and the controversial three drug protocol are pending and have not been heard."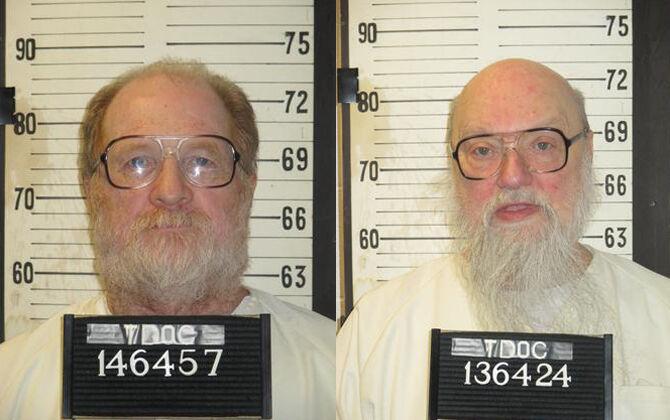 The court also scheduled Harold Nichols to be executed on June 9. Nichols, a white man, was convicted and sentenced to death in 1990 for the rape and murder of 21-year-old Karen Pulley two years earlier. Nichols was 18 when he broke into Pulley's Chattanooga home and, according to court documents, found her alone in an upstairs bedroom. He raped her and beat her over the head with a board. One of her roommates found her alive, but she died the next day. After police determined that Nichols was a primary suspect in several other area rapes, they arrested him. He confessed to them all. 
Like so many on death row, Nichols suffered childhood physical and sexual abuse, according to court documents. 
Nichols had been set to die on Aug. 4, 2020, but Gov. Bill Lee granted him a reprieve due to the pandemic.