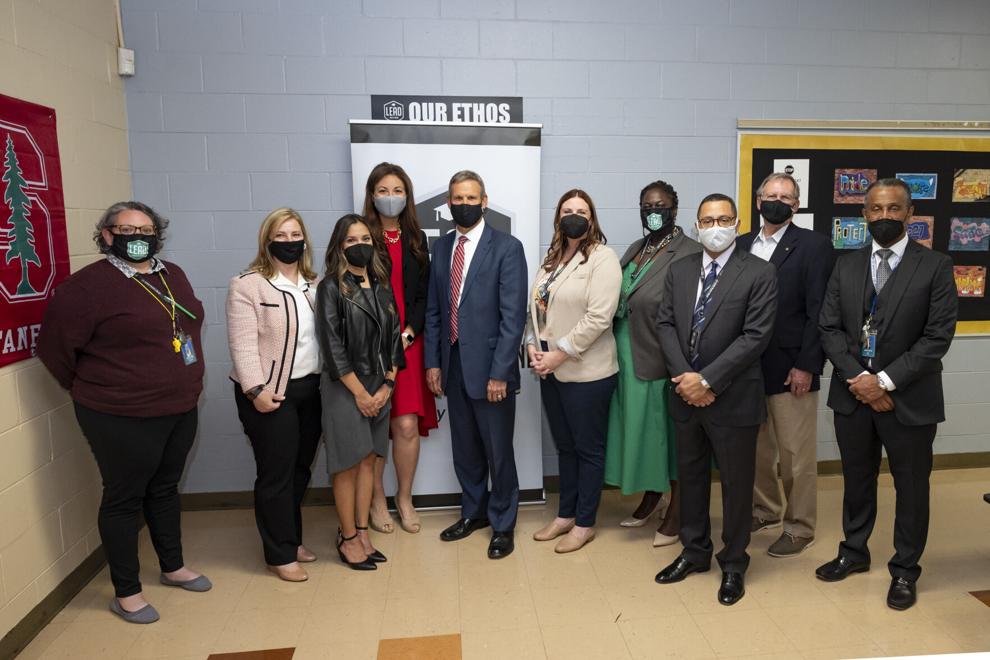 Less than a month into the 2021-2022 school year, the COVID-19 pandemic has caused a torrent of confusion and closures throughout the state. The Tennessean reports that 11 districts have already closed, mostly due to COVID-19 and related staffing shortages. (The exception is Humphreys County, which closed its schools because of flood damage.)
Nashville has not yet closed any of its schools, though it has seen a significant number of COVID-19 cases, with today's newly reported numbers stating that 153 staff members are currently in isolation or quarantine amid 64 confirmed staff cases, and 3,895 students are in isolation or quarantine amid 535 confirmed student cases. 
Metro Nashville Public Schools spokesperson Sean Braisted tells the Scene via email that MNPS isn't considering closing any schools at this time. "Decisions about whether to close a school would be based on several factors," says Braisted, "including the recommendations of the Metro Public Health Department, and ultimately a decision by the Director of Schools."
School-age children (5 to 18 years old) account for more than a quarter of new COVID-19 cases throughout Tennessee over the past two weeks. It's the worst point of the pandemic for this age group, with children younger than 12 still not approved for vaccination.
The school closures come amid confusion from state leaders regarding remote and hybrid learning models. Last year, these options were available to students in order to prevent the spread of COVID-19. This year, even as cases become more prevalent among school-age children because of the Delta variant, these options no longer exist. 
Last week, Williamson County school leaders signed a letter asking local politicians to urge Gov. Bill Lee to allow remote schooling. Lee later stated that he would not issue an executive order allowing virtual learning options. In this scenario, if schools shut down, they would have to rely on a limited number of stockpile days, which are typically reserved for inclement weather or teacher development. On these days, students do not receive any kind of instruction but teachers still get paid. If a district were to exceed its allotted stockpile days, it would have to pay teachers for additional work days in the summer, which is not something typically budgeted for.
After Lee's comments, education commissioner Penny Schwinn clarified that, with her approval, individual classes and schools can move to online instruction without dipping into those stockpile days — just not entire districts. On Friday, she released a letter to superintendents stating that they can apply for waivers to temporarily switch to virtual learning models amid COVID-19 outbreaks.
Though virtual school isn't an option for entire schools, individual students who must quarantine due to COVID-19 exposure can log on to a version of virtual school to access and complete assignments with the help of teachers dedicated to virtual schooling. 
"It is so essential that state leaders and district leaders are working together, that information is clear, that the policies are clear, that what's permissible is clear," says Nashville's District 8 school board representative Gini Pupo-Walker. "Up until Friday we didn't have in writing that classrooms and schools could go to remote learning." 
Pupo-Walker notes that the language in Schwinn's letter remains fluid and open to evolution as the COVID-19 pandemic continues to change. Pupo-Walker also confirms that MNPS is not planning on shutting down any schools. Despite Lee's executive order allowing parents to opt kids out of masking, MNPS still has strict measures in place to mitigate the spread of COVID-19 in schools. Two lawsuits have already come out of Shelby County against Lee's executive order, and the U.S. Department of Education has opened an investigation concerning five states, including Tennessee, that have prevented full-fledged mask mandates.
"The goal was always first, in-person learning is best," says Pupo-Walker. "[I] totally agree. I think that's true. But when that is not feasible, how do we make sure students aren't losing time? … When we can't actually [teach], as educators, does that just mean no learning happens, or is there a world in which we can have some kind of learning happen? And I think that's still the gray area here for districts."