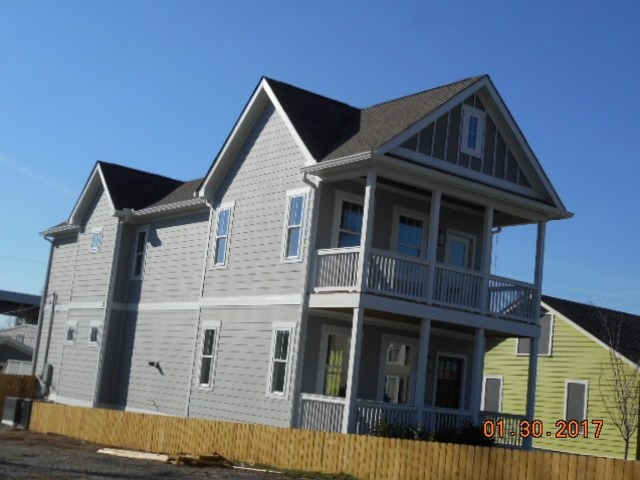 The Nashville General Sessions Environmental Court referee responsible for ruling on short-term rental ordinance violations has resigned his part-time role after it came to light he owned two short-term rental properties himself.
Jim Todd, also an attorney with Hagan & Todd and a legal analyst for local media organizations, disputed that his ownership of rental properties created a conflict of interest, and a legal ethics expert concurred in an interview with the Scene earlier this month.
The environmental court in which Todd is referee is overseen by General Sessions Judge Allegra Walker, a staffer for whom referred questions to General Sessions Court Administrator Warner Hassell. Hassell confirmed Todd had resigned and provided a copy of the resignation letter he submitted Friday to Walker.
"It is with profound sadness that I submit my resignation," Todd wrote. "I submit my resignation not because I believe I have done anything wrong nor that I cannot be fair. I am submitting my resignation because I believe that the public has an absolute right to feel that their court system is fair and impartial and that recent misleading media reports could call the Court's fairness into question."
Todd and his wife own two rental properties in The Nations, both purchased and permitted last fall. He wrote that his resignation is effective upon Walker selecting a replacement for the position.
According to his letter, Todd informed Walker of his short-term rental ownership last year, and the two requested an opinion from the Board of Judicial Conduct, "which indicated there was no conflict." Representatives for the board could not be reached Monday.
Todd addressed a WSMV report last week indicating he had violated a recent addition to Metro short-term rental regulations requiring owners to post their permit number or a photo of their permit online. He said "ignorance of the law is no excuse," but he and his wife have since corrected the violation.
He also explained the circumstances surrounding a letter he sent to neighbors three years ago inquiring about purchasing their short-term rental permits. He writes that a Metro Codes employee informed him it was proper to pre-arrange the transfer of a permit from one property owner to another, though he did not proceed because "neighbors in the area had expressed their discontent with additional short-term rental permits."
He concludes, before thanking Walker and the Metro Codes staffers with whom he worked:
"There you have it. I am sure the media will report my resignation occurred as a result of their 'investigation.' Be that as it may, I wanted to set the record straight as the media only chose to report certain aspects of the story.

Again, my resignation is in no way an admission that I did not, nor could not, serve as the Environmental Court Magistrate impartially. The media's portrayal of the events could cause the public to have doubts in the fairness of the Environmental Court if I remain on the bench. I want to avoid that at all costs."
A voicemail left with Todd Monday afternoon was not returned as of press time.