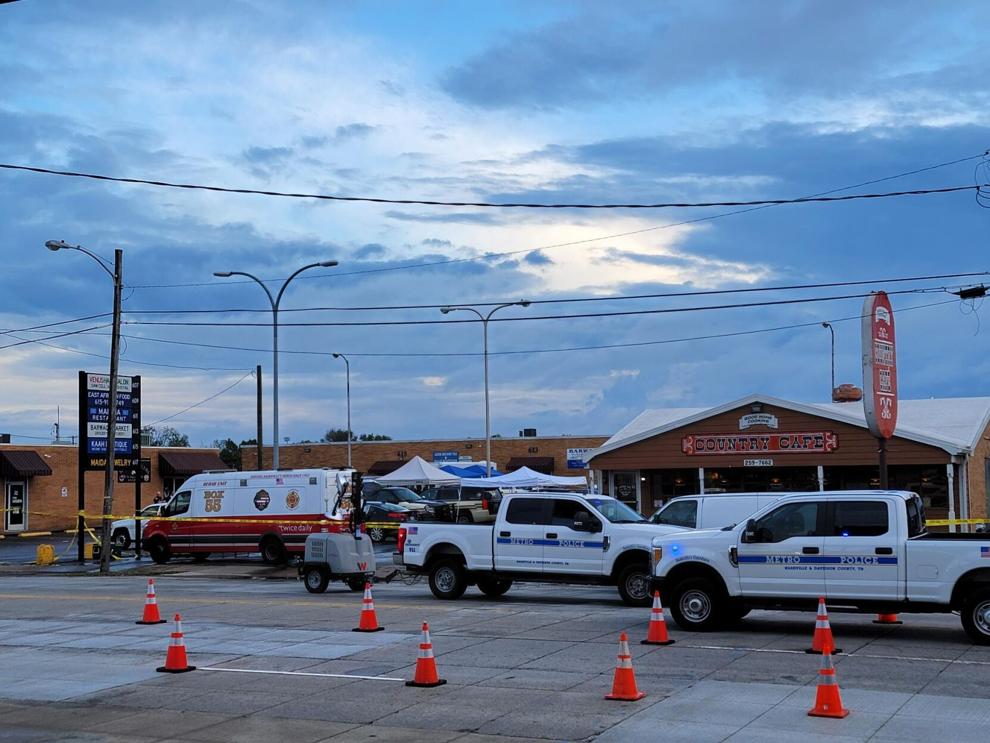 A shootout between federal law enforcement agents and a man they were trying to arrest Tuesday afternoon left the alleged suspect dead and an agent with the Bureau of Alcohol, Tobacco, Firearms and Explosives wounded. 
The federal agent, who has not been identified by name, remains hospitalized at Vanderbilt University Medical Center. The alleged suspect, whom authorities were pursuing as part of a drug investigation, was later identified as 40-year-old Corey Wellman. He was pronounced dead at the hospital following the shooting. Wellman is the seventh person fatally shot by law enforcement in Nashville this year. 
Metro Nashville Police Department spokesperson Don Aaron told reporters yesterday that no Metro police officers were involved in the shooting. The FBI is leading the investigation. 
The shooting, which occurred in a parking lot across the street from MNPD headquarters, was captured by a nearby surveillance camera. The footage shows a white van crashing into a parked black vehicle followed immediately by a hail of gunfire.