Davidson County vehicle owners will soon no longer be required to undergo auto emissions testing. But some uncertainty remains.
The Metro Council unanimously voted Tuesday to do away with auto emission testing requirements starting as early as Feb. 4.
Each year, motorists are required by law to undergo inspection within 90 days of their vehicle registration expiration date. Opus Inspection, a private vendor with multiple locations, has handled the emissions tests for $9 per test. But the Metro Health Department, sustainability officials, Mayor John Cooper and now Metro Council are acknowledging cons as outweighing the pros for this process, particularly for residents. For some, it is a financial hardship to bring their vehicles into compliance when their inspections return failing scores, because it involves getting expensive work done on their cars.
The decision to end emissions testing comes with a commitment from the mayor to pursue superior methods of protecting air quality.
The Tennessee General Assembly passed legislation in 2018 that did away with emissions testing requirements, which went into effect 120 days after the Environmental Protection Agency approved the bill. Davidson County, however, chose to continue its program, according to the Tennessee Department of Environment and Conservation.
No government official has yet confirmed with certainty that residents can renew vehicle registrations without proof of satisfactory emissions test scores, but further details are expected to come from the Davidson County Clerk's Office. Since current regulations mandate registration renewal by the end of whatever month in which a current registration expires, many residents are, as of now, expected to renew their tags by Jan. 31. However, it remains uncertain whether or not those residents would suffer any consequences for attempting to renew this month without passing emissions test scores.
Councilmember Kevin Rhoten filed the resolution to end testing countywide in November, a mere month after COVID-19 outbreaks and staffing shortages culminated in October to yield the closings of several testing sites, such as the Opus Inspections site in Hermitage. Other sites that remained open experienced abnormally long lines and wait times, including the Opus location on Antioch Pike.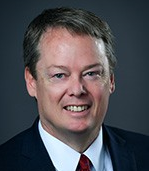 According to a tweet from Rhoten, the EPA gave Davidson County "the green light" to end testing. "All counties except Davidson have all decided to end their programs," he wrote. "It's time we do the same."
Summer 2021 saw Hamilton County eliminate the testing requirement. At the time, Davidson and Hamilton were among six counties with the annual requirements, along with Rutherford, Sumner, Williamson and Wilson.
All other counties in this group are reaching the end of emissions testing by Jan. 14. Metro, as the longest holdout, will be last to end the requirement. The Metro Council originally deferred the bill to give the health department time to assess the environmental impact of discontinuing the program as well as compliance with federal standards.
The EPA is expected to soon finalize new vehicle emissions requirements through 2026, undoing former President Donald Trump's repeal of Obama-era vehicle pollution cut requirements (e.g., fleet-wide average miles per gallon, annual fuel efficiency score increases, etc.). New standards are also expected to incentivize a transition among American auto companies to produce more electric vehicles.
"We are setting robust and rigorous standards that will aggressively reduce the pollution that is harming people and our planet — and save families money at the same time," EPA Administrator Michael Regan said in a press release days before Christmas.
Tennessee code, however, still mandates that counties be compliant with EPA air quality standards. And if that ceases to be the case after emissions testing is eliminated, the agency could still require the county to return to an emissions testing program. Metro Health's aforementioned assessment, however, determined that the tests account for only 2 percent off the county's total nitrogen oxide emissions.
This story first ran via our sister publication, the Nashville Post.