On Tuesday, housing advocates gathered in front of the Metro Courthouse to voice their support for the creation of an independent Office of Housing and Homelessness. The press conference also served to support a bill filed by Councilmember Freddie O'Connell to create such an office.
Speakers at the event stressed the need for more affordable housing in Nashville, as well as more services for outreach to people experiencing homelessness.
Melissa Cherry of People's Alliance for Transit, Housing & Employment said her organization has helped 1,000 people facing evictions in the past year, and that there are 4,000 more they haven't been able to reach. "But I can guarantee you that the people standing behind me will encounter them at some point," Cherry said, referring to the outreach workers and services providers at the press conference. She added that not only are people having trouble "being housed" in Nashville, but the departments that help them are also underfunded, underserved and overworked.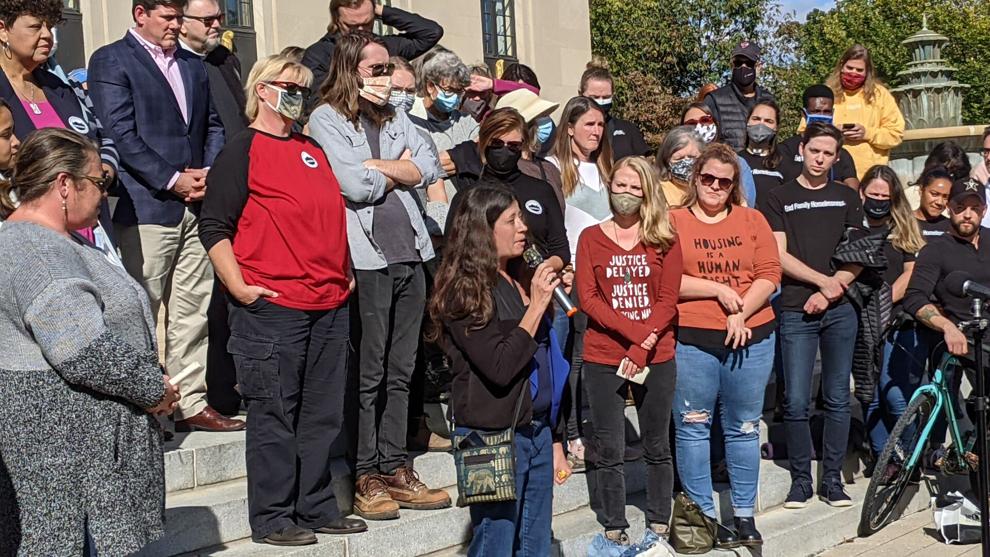 Other speakers included Shirley Marks of Nashville Organized for Action and Hope, Karri Gornick of Oasis Center, Ingrid McIntyre of Village at Glencliff and Ty Brown of Launch Pad. Open Table Nashville, which McIntyre also co-founded, helped organize the event.
"It's sort of a mystery to me that when we … look out and we see all these people who are camping on the streets or on the side of the streets, why we don't treat that with the same urgency that we treat the folks who are displaced when the tornados come or when the floodwaters rise?" asked Brown. "The secret to solving homelessness is housing."
Marks stressed that an independent office means housing and homelessness priorities won't be dependent on a single mayor or their priorities, and that "the work on affordable housing will continue."
O'Connell also spoke at the event and answered questions from the press. He said that the new office would require "very, very little new funding" because it would move existing staff and agencies — like members of the Homeless Impact Division, currently part of Metro Social Services — into a new department. He says improvements in data collection and coordination among services providers have created better policies and that the city doesn't want to lose the staff responsible for those strides.
He also thinks there's plenty of demand for an office like this.
"We have some popular support for this," said O'Connell. "It's something that the mayor has supported in the past. My hope is that once it's up and going, it will be like any other Metro department, and will have councilmembers and ideally mayors' administrations going forward that support staffing this office, making sure we have policy expertise in this office, and that the mix of capital and operating dollars going forward support the mission of this office."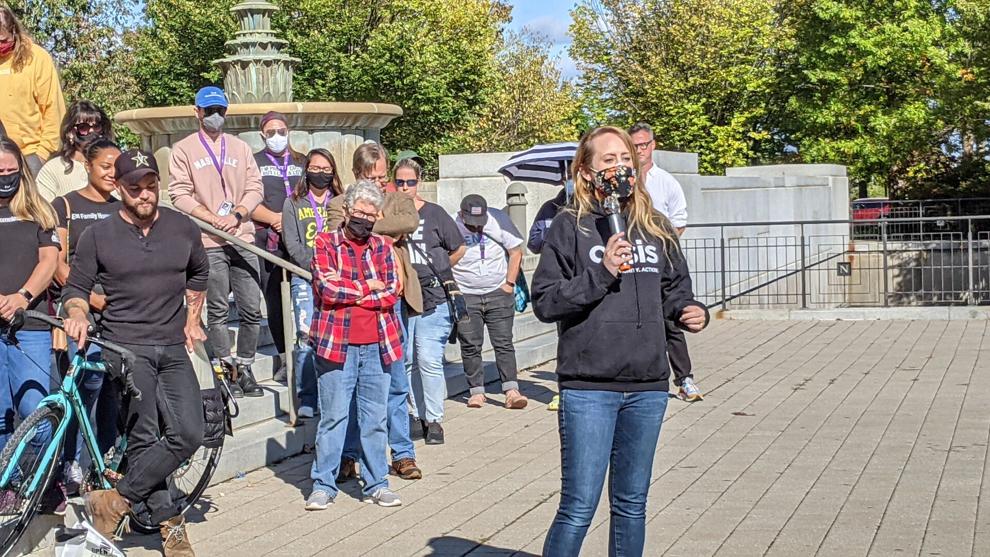 Also present at the press conference were members of Reclaim Brookmeade, a collection of West Nashville residents who live near the Brookmeade Greenway. Residents of that community, including members of Reclaim Brookmeade, had voiced frustration with the encampment that had ballooned in the greenway, as well as with the city's response.
"We want everybody to know that we want to be part of the solution and not part of the problem," Mary Byrd, a member of Reclaim Brookmeade, told the Scene.
Initially, members of the group and others in their neighborhood seemed to butt heads with advocates for people experiencing homelessness. But Byrd says education and finding solutions is the priority.
"When we get somebody that we think doesn't fully understand what's going on here, we try to engage them and educate them, just like we've educated ourselves in the last four months to where you can't just load up a busload of people and take them to somebody else's county and make it their problem."
The rally and the bill come a week after Judith Tackett, director of the Homeless Impact Division, resigned. In a statement, Open Table Nashville said news of her departure "rocked the homeless outreach and service provider community" and called for the creation of a new department or division dedicated to housing and homelessness.