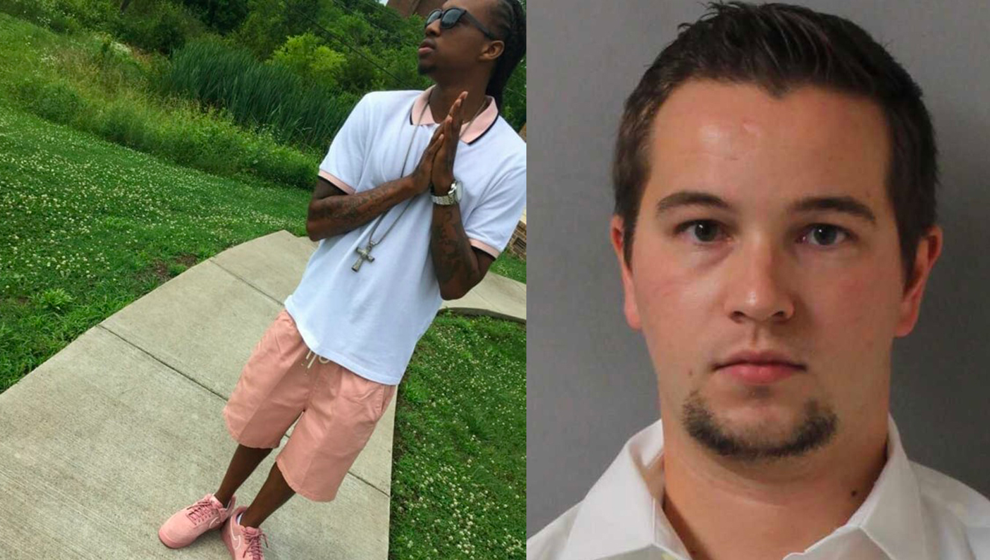 The homicide case against a white Nashville police officer who shot and killed a fleeing black man in July will proceed to a grand jury for review, after a judge's order this morning. 
After a preliminary hearing that lasted nearly six hours on Friday and stretched into Saturday, General Sessions Judge Melissa Blackburn released an order detailing her finding that there is probable cause to believe Officer Andrew Delke committed a crime. 
Delke shot and killed Daniel Hambrick on July 26, 2018, after a brief foot chase. According to an affidavit from Delke's arrest in September, the officer — who was patrolling the area looking for stolen vehicles as part of MNPD's Juvenile Crimes Task Force — pulled into the parking lot of the John Henry Hale Apartments behind a car he mistook for a vehicle he'd attempted to stop nearby. When Delke parked, Hambrick — who was carrying a handgun, according to police — took off running, and Delke gave chase. He ultimately shot Hambrick three times, striking him twice in the back and once in the back of the head. Both men were 25 years old at the time.
In his initial interview with investigators from the Tennessee Bureau of Investigation, Delke said he had "absolute no choice" but to shoot Hambrick and that he was "100 percent" certain that Hambrick would shoot him or others if he hadn't been stopped. He said that he'd shouted at Hambrick multiple times to drop the gun and even yelled "drop the gun or I'm going to shoot you."
Delke also told investigators that, at one point during the chase, Hambrick turned toward him and aimed his gun at the officer. No such action appears in footage of the chase and shooting, but there is a blind spot in the video — a 36-foot strip of grass near one corner of the apartment complex. No more than three seconds of the chase are hidden by the blind spot, and attorneys spent much of the preliminary hearing arguing about whether Hambrick could have possibly turned and aimed at Delke during that period. 
In her order, Blackburn writes: "It is 'possible' that Mr. Hambrick turned and pointed his weapon at Mr. Delke, but this contention has not been supported by the video evidence and strikes the Court as improbable." 
Later, the judge writes: "The video showed that at the time Mr. Delke stopped and assumed his firing position, Mr. Hambrick was running from him at a high rate of speed. It appeared to the Court in close examination of the video that Mr. Hambrick took at least four took at least four long strides away from the officer prior to the discharge of his weapon. He was shot from the back while fleeing. This evidence did not demonstrate that Mr. Delke was in imminent danger for his life at that time."
She concludes: "The Court is mindful of the fact that police work is stressful; that officers must make split second decisions and often act in a heroic manner. This does not justify the pursuit of a man suspected of no crime following the trailing of a car not apparently involved in any criminal activity. The decision to pursue Mr. Hambrick on foot seems from this proof to have been prompted by mere assumptions. While this behavior was sufficient to cause Mr. Delke to exercise caution for his own safety, it did not justify the foot pursuit and the killing of a man suspected of no crime known to the defendant at that time."