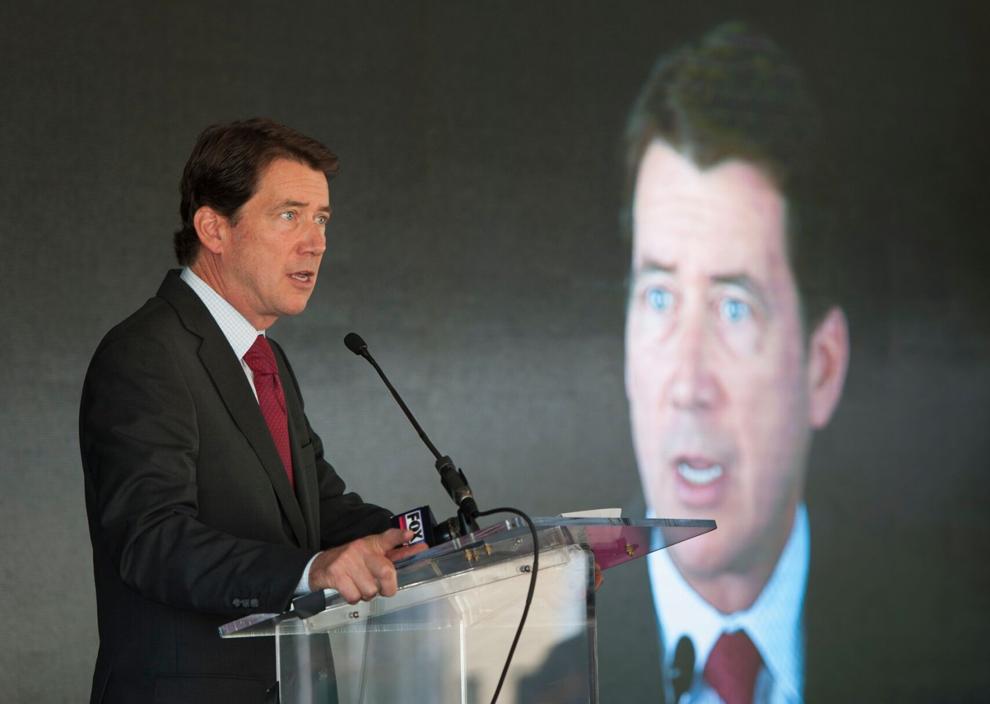 The four children of U.S. Sen. Bill Hagerty are now investors in Major League Soccer club Nashville SC.
Online news publication Insider reported that Hagerty included the investments in his most recent required financial disclosure.
Each of the stakes now held by Hagerty's four dependent children is worth between $1 million and $5 million. Hagerty, a Republican, was elected in 2020. Previously, he was ambassador to Japan under former President Trump and commissioner of the Tennessee Department of Economic and Community Development.
Before Nashville secured a franchise, Hagerty led a group of business and civic leaders pushing for MLS expansion to the city.
"I've been involved in soccer for a long time," Hagerty tells Insider.
The Hagerty family stakes in the team do not come with managerial control, Hagerty's office tells the publication. Local businessman John Ingram is controlling owner of the team, which will open its new facility Geodis Park at the Fairgrounds Nashville on May 1.