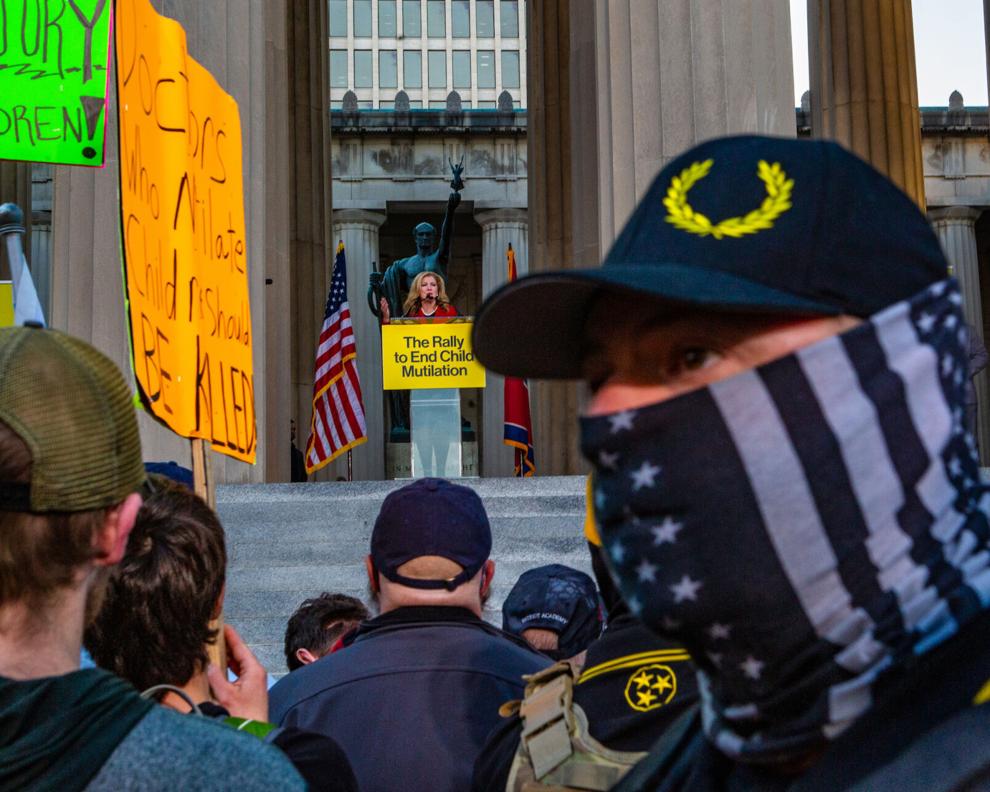 The U.S. Department of Justice stepped in Wednesday in an attempt to block a Tennessee law that bans gender-affirming care for minors. The American Civil Liberties Union and others brought a lawsuit against the state last week on behalf of families with transgender children, including one Nashville family. 
The DOJ is asking the U.S. District Court for Middle Tennessee to issue an immediate order to prevent the law from going into effect on July 1. The ban violates the 14th Amendment's Equal Protection Clause by "discriminating on the basis of both sex and transgender status," the department says in a press release.  
As written, the law prohibits doctors from providing puberty blockers, hormone treatment and surgeries to transgender youth. It also provides a path for parents to sue if the care happened without their consent and for people who received gender-affirming care as minors to sue their medical providers as adults.
"Left unchallenged, it would prohibit transgender children from receiving health care that their medical providers and their parents have determined to be medically necessary," Henry Leventis, U.S. attorney for the Middle District of Tennessee, says in the release. "In doing so, the law seeks to substitute the judgment of trained medical professionals and parents with that of elected officials and codifies discrimination against children who already face far too many obstacles."
Tennessee Attorney General Jonathan Skrmetti and Gov. Bill Lee released statements standing by the ban.  
"The federal government has joined the ACLU and an elite New York law firm in attacking a bipartisan law that protects children from irreversible harm," Skrmetti says in a statement. (Three House Democrats joined supermajority Republicans in supporting the bill, while no Senate Democrats voted for it.) "I welcome the opportunity to litigate these issues and vigorously defend Tennessee's law."
Lee tweeted in support of Skrmetti: "Tennessee is committed to protecting children from permanent, life-altering decisions. This is federal overreach at its worst, and we will work with Attorney General Skrmetti to push back in court and stand up for children."
The law was introduced by Senate Majority Leader Jack Johnson (R-Franklin) as SB1. He was among the legislators who stood in front of a crowd at an anti-trans rally in October and pledged to file such a bill. Lee signed HB1/SB1 into law on March 2. 
Tennessee is one of 11 states that has proposed a law limiting gender-affirming care for trans youth, but two states, Alabama and Arkansas, are ahead of Tennessee in the process. In 2021, Arkansas passed a similar law, and the ACLU sued. The case is ongoing. In 2022, Alabama was the first to make providing gender-affirming medical treatment a felony in the state. The U.S. Department of Justice promptly challenged the law, and eventually a judge ruled to allow hormones and puberty blockers but not surgeries.