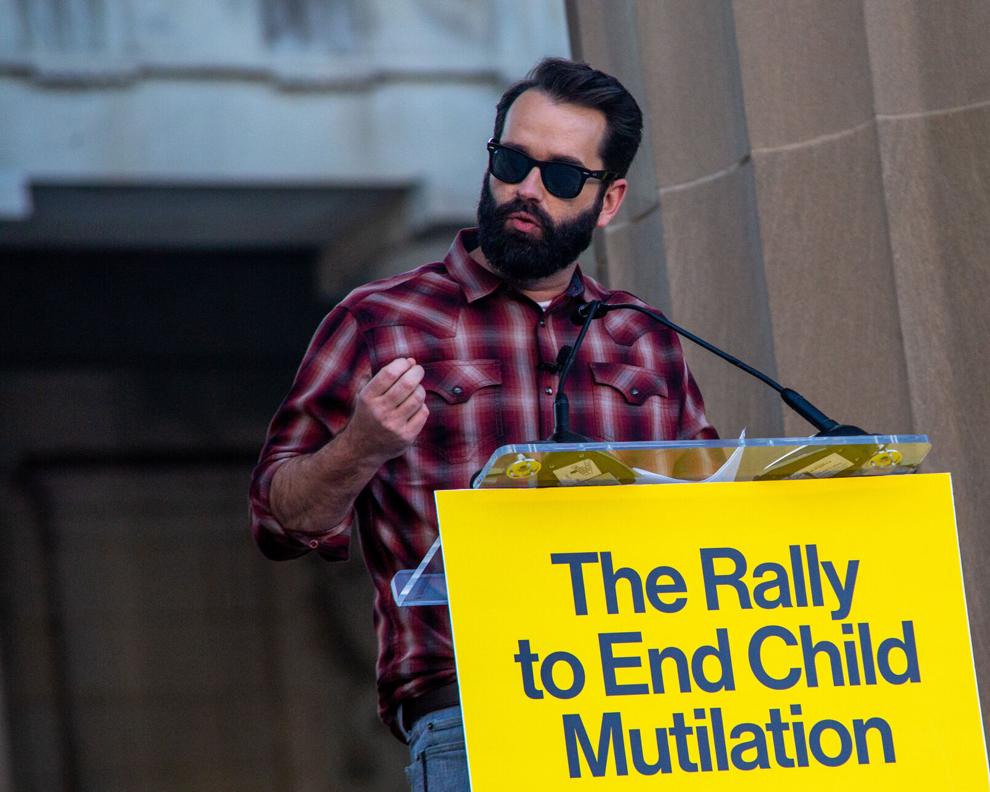 A who's-who of conservative media figures met at Matt Walsh and The Daily Wire's "Rally to End Child Mutilation" Friday at Legislative Plaza in downtown Nashville.
Eleven speakers, including Tennessee legislators and U.S. Sen. Marsha Blackburn, took the stage, praising Walsh's efforts calling into question the actions of the Pediatric Transgender Clinic at the Monroe Carell Jr. Children's Hospital at Vanderbilt University Medical Center. Walsh posted a social media thread in September that prompted Republican Gov. Bill Lee to call for an investigation into the clinic and brought on a firestorm of attention from conservative lawmakers.
On Oct. 7, VUMC announced it would temporarily pause gender affirmation surgeries on patients younger than 18. VUMC noted that among those minor patients receiving transgender care, an average of five per year received surgery and none receive genital surgeries.  
"We are here to fulfill one of the most fundamental obligations as humans, and that is to protect our children," Walsh said at Friday's rally.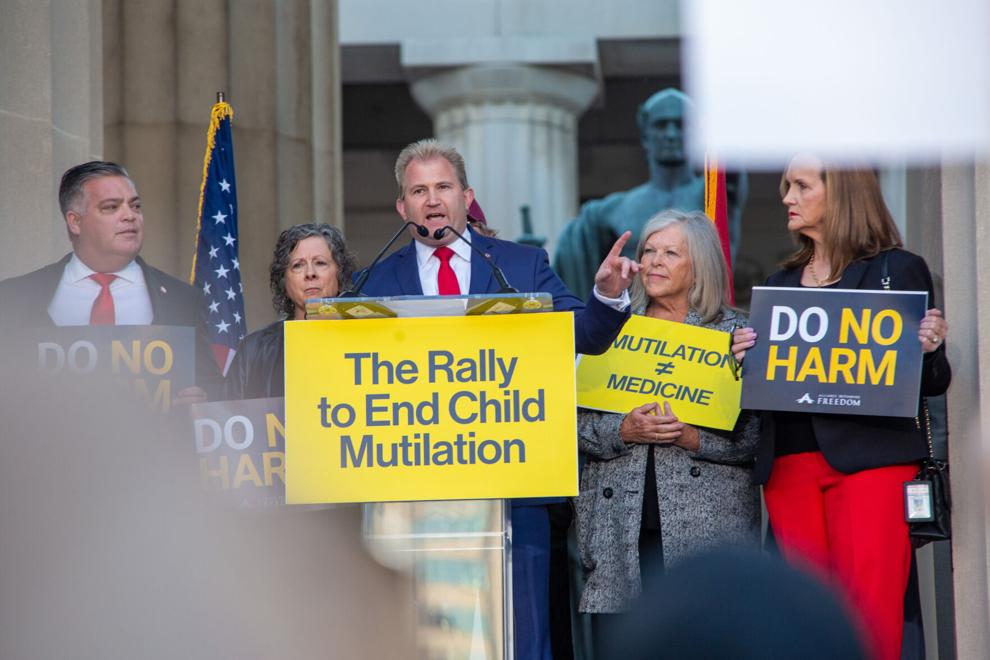 Walsh, who recently relocated to Tennessee, warned of a conspiracy to indoctrinate children into a "cult of gender ideology" and intentionally cause a crisis of identity — calling it a battle of "good vs. evil." Signs from The Daily Wire were passed out that read "Do no harm" on one side and "mutilation =/= medicine" on the other. 
State Sen. Jack Johnson (R-Franklin) and state House Majority Leader William Lamberth (R-Portland), flanked by Sen. Dawn White (R-Murfreesboro), Sen. Ed Jackson (R-Jackson) and Sen. Janice Bowling (R-Tullahoma), announced their intention to introduce legislation next month to "end the practice of irreversible body-altering surgeries on minor children."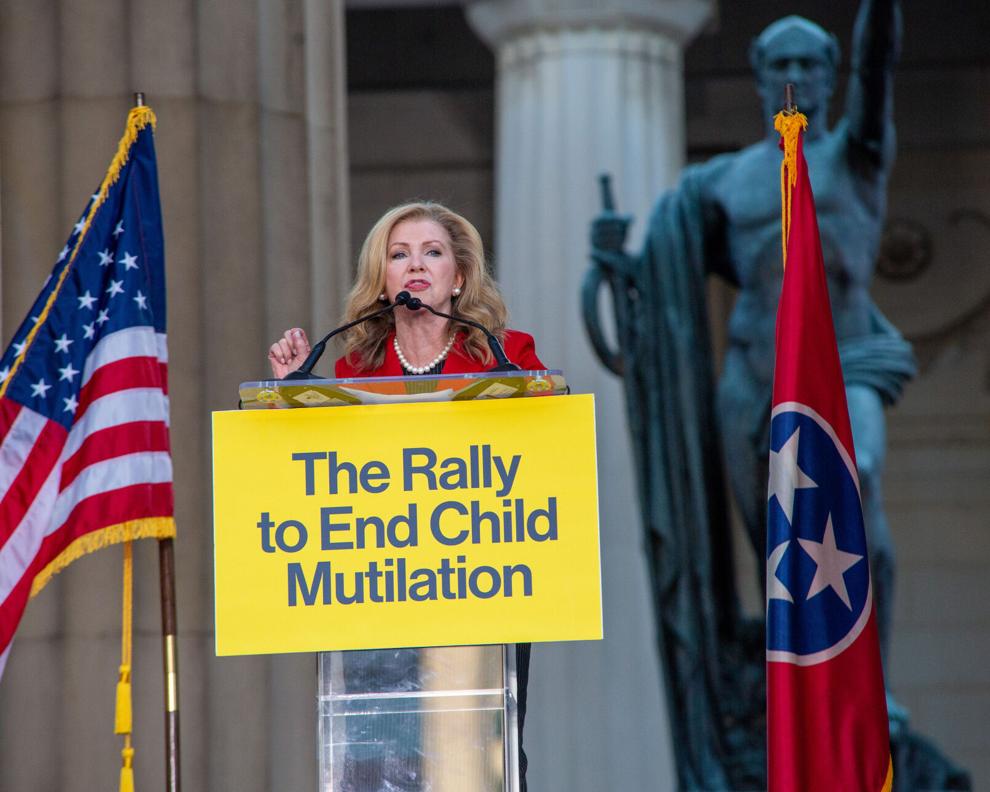 Sen. Blackburn took it a step further, encouraging people to vote Republican in the November general election, with the intention of getting Lamberth and Johnson's legislation passed and replicating it in other states. Blackburn also spoke of a letter she wrote to the Centers for Disease Control and Prevention and the Food and Drug Administration calling for an investigation into the long-term effects of hormone replacement therapy.  
A counter-protest was staged downtown by the Middle Tennessee Democratic Socialists of America, supported by groups including Red Door Collective, No Exceptions Prison Collective, Elmahaba Center, Veterans for Peace, Workers' Dignity, Touch Grass Nashville and Nashville Workers Alliance.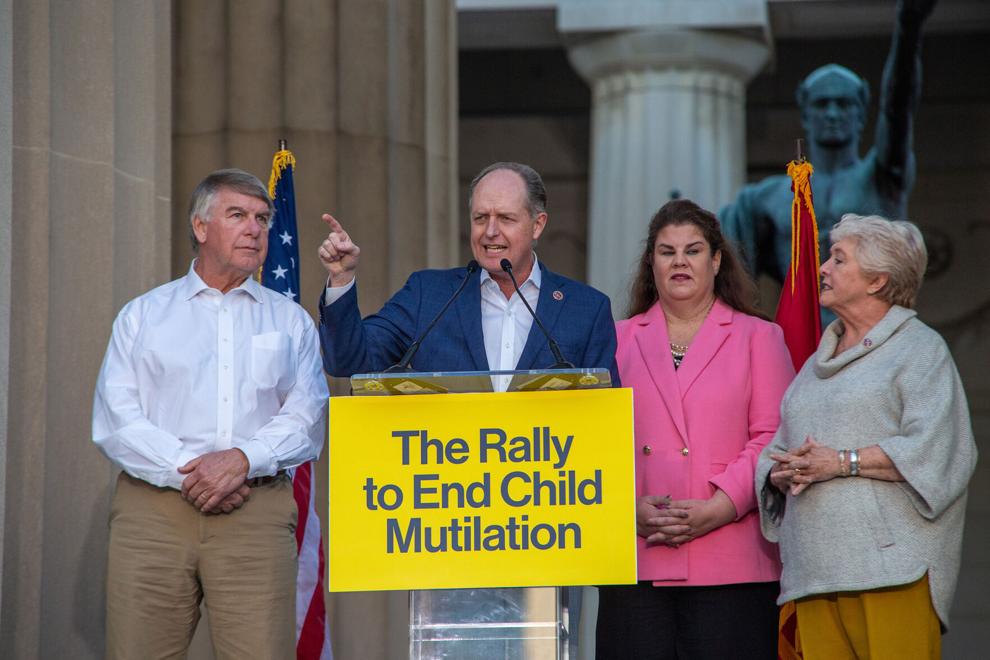 "I'll say for myself, I'm a trans person, I care very deeply about this," said Mina, a leader with the Middle Tennessee Democratic Socialists of America. "I know that what Matt Walsh is saying is completely unfounded, it's a fig leaf. What he's really wanting to do is to limit our rights. What he's wanting to do is destroy trans kids, because any sort of abrogation of trans health care right now is just going to lead to the deaths of more children, because it's been scientifically proven. And here's the thing: People like that don't care about it. But what we can do is show that we're not going to stand it. And we're going to go down swinging."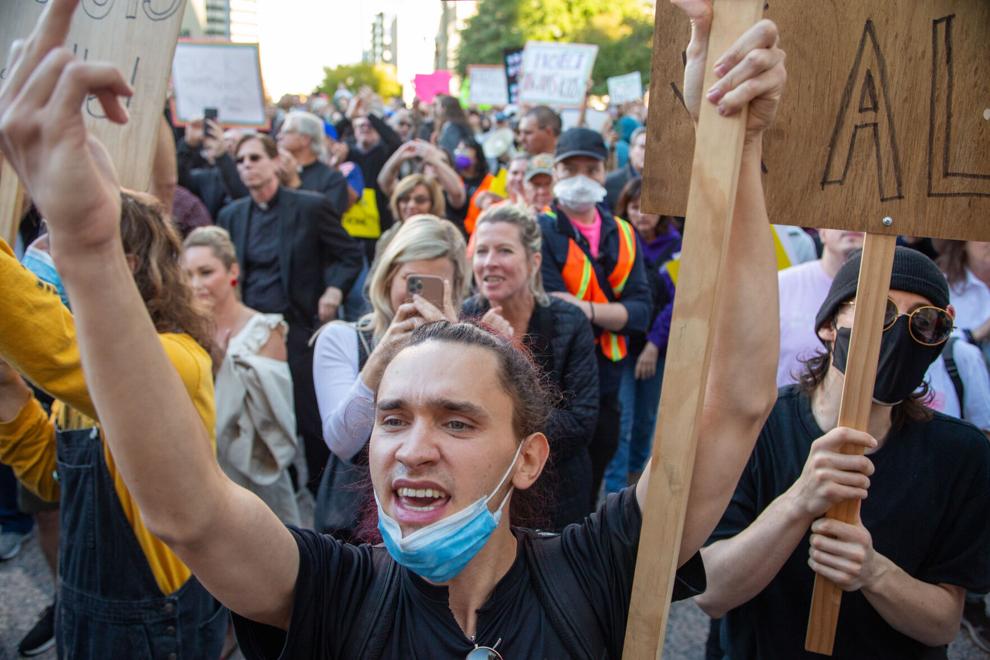 Members of both groups called the other "fascists." Among the crowd were dozens of Proud Boys, a notorious American far-right group, who stood in a formation cutting through the crowd. The Proud Boys were eventually separated from the crowd of mostly counter-protesters by state troopers. There were also countless shouting matches and instances of heckling between the two groups, who were both armed with megaphones.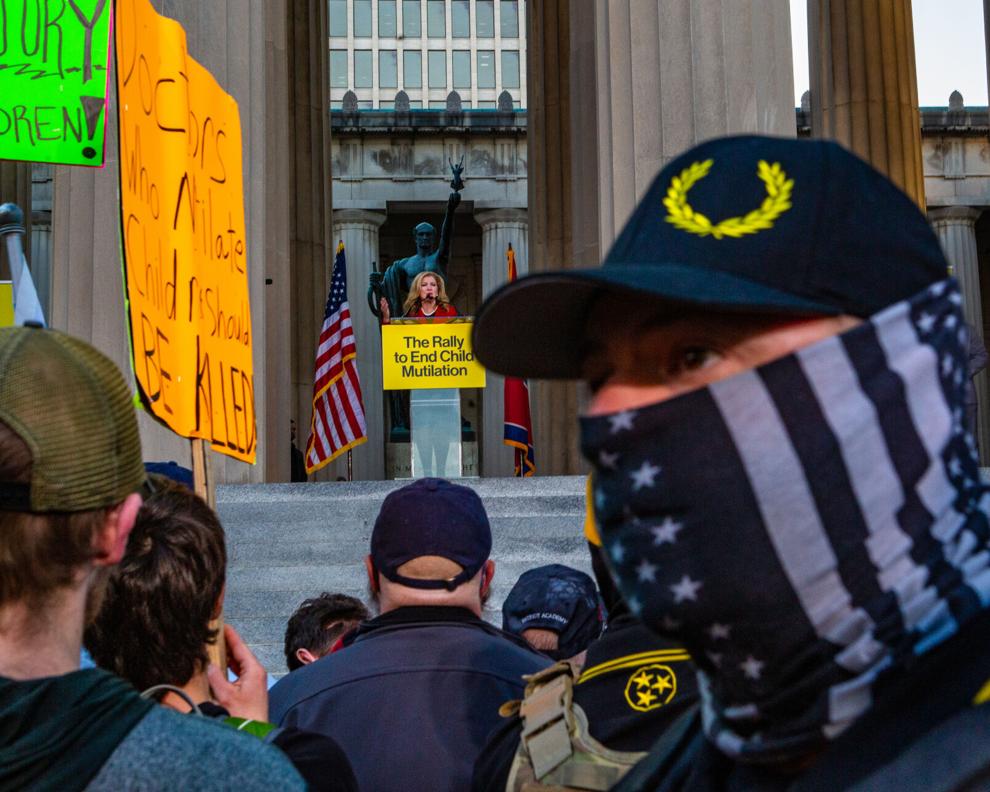 Other speakers at Walsh's event included former congresswoman and 2020 presidential candidate Tulsi Gabbard, Mark Meckler, Robby Starbuck, Landon Starbuck, self-proclaimed "former trans kid" Chloe Cole, Scott Newgent, Colin Wright and Christiana Kiefer. 
After the event, Walsh and other speakers met some of the crowd at the barricade for autographs and photos.