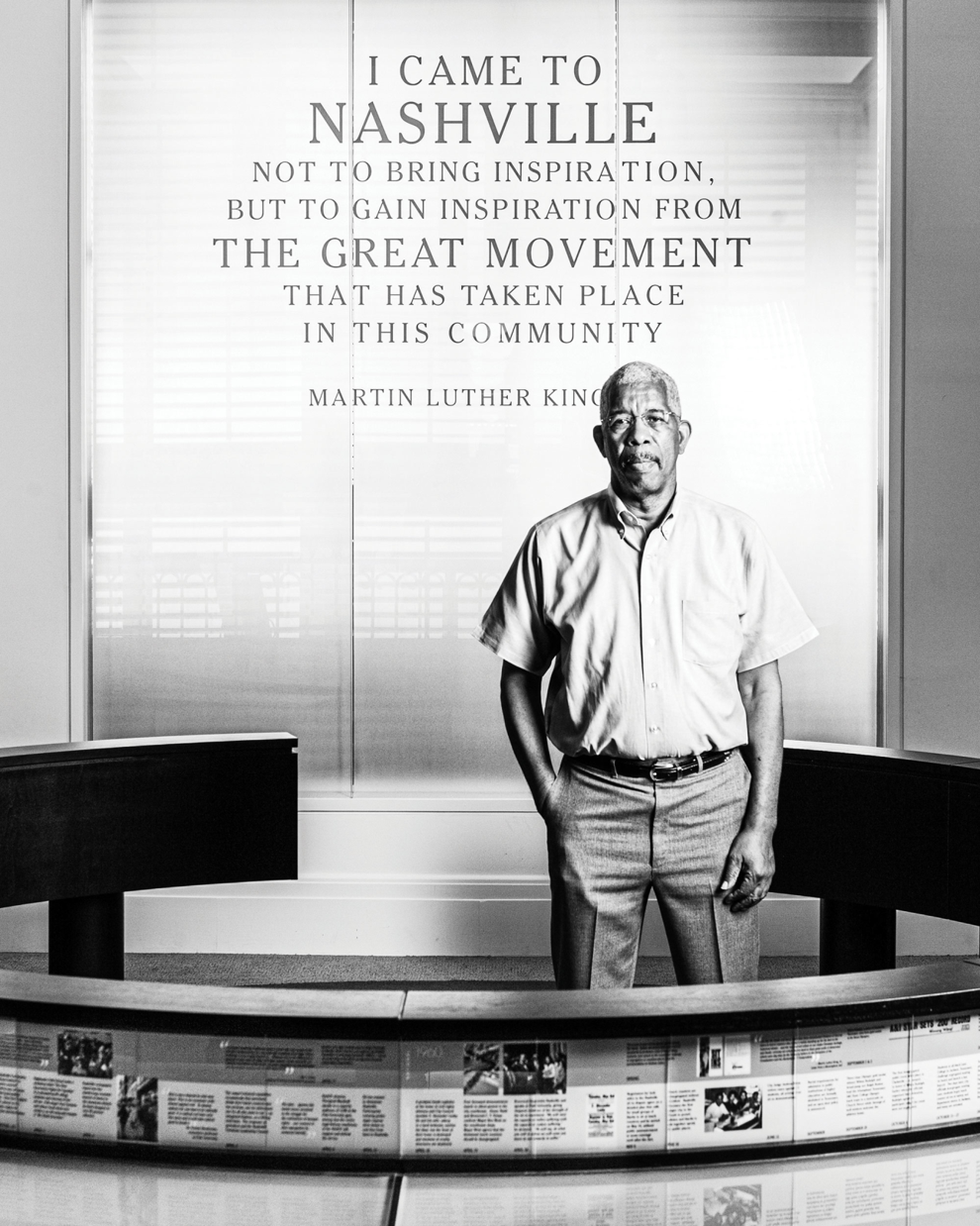 The Freedom Rides Museum announced via Facebook on Tuesday that Dr. Ernest "Rip" Patton — one of Nashville's own civil rights leaders — has died. An early activist in the Nashville lunch-counter sit-ins, Patton was educated in nonviolent action by the Rev. James Lawson. Among his comrades in the struggle for equality were Diane Nash, John Lewis, Kwame Lillard and C.T. Vivian, the last three of whom died last year. Together, they desegregated Nashville's lunch counters and movie theaters, and then took to the open road to desegregate transportation around the nation. 
Patton's group of Freedom Riders left Nashville on May 19, 1961, just days after a bus filled with riders associated with the Congress of Racial Equality was bombed in Anniston, Ala., and another bus was met by a violent white mob in Birmingham, Ala. Many in the Nashville group wrote out their last will and testament before they boarded the bus. Patton rode across the South on buses as a Freedom Rider, sitting beside his white and Black peers while mobs of segregationists awaited their arrival at depots and terminals. They were jailed in the notorious Mississippi State Penitentiary, also known as Parchman Farm, in the summer of 1961. They sang freedom songs while they were there to keep up their spirits and assert their mission. The prison guards threatened to take away the activists' mattresses if they kept it up. 
Patton went on to work for CORE in New York and later lived in California, where he served as the drummer in a jazz trio. Throughout his long life, he educated children about the power of speaking up for what's right, and using song to do it. 
Patton was expelled from Tennessee A&I (now Tennessee State University) for his activism along with 13 of his classmates. Years later, they were honored with doctorates.
I had the honor of interviewing Patton last year on the occasion of a performance staged in his honor. He sang to me, as he often did when interacting with the press, the children he taught, and anyone who wanted to learn about the movement. Hear a clip of him singing below.