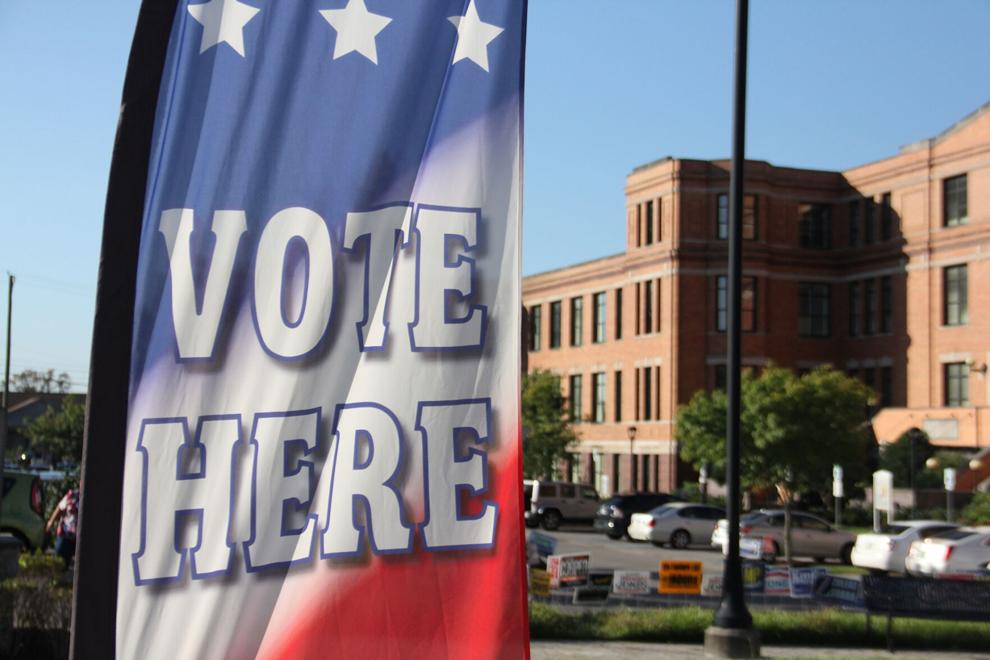 The contempt in Davidson County election commissioner Tricia Herzfeld's voice was no longer veiled as she made her motion.
A well-respected attorney, Herzfeld for the past two months has been one of the two Democrats on the receiving end of Davidson County Election Commission Chairman Jim DeLanis' efforts to force an anti-property tax referendum onto the ballot, no matter the constitutionality of it. And when Chancellor Russell Perkins struck down the referendum and canceled the July 27 election it would have required, DeLanis promptly called a meeting and laid the groundwork for an appeal.
During the June 25 meeting, Herzfeld asked what conversations had been happening between DeLanis and the DCEC's outside counsel, Jim Blumstein and Austin McMullen. Since the attorneys were the commission's lawyers, Herzfeld had a right to know what was going on. She made a simple motion to the body to be kept in the loop, something that their high-paid lawyers — Blumstein's standard rate is $800 per hour; McMullen's is $460 — ought to be capable of. DeLanis kept asking for clarification. How often should they call her? What should they share with her? Wouldn't this violate the Tennessee Open Meetings act? (Staff lawyers said it would not.)
Finally, Herzfeld made her motion for a fourth time and demanded a vote on it.
"If you call Chairman DeLanis, you can then call me," Herzfeld said, clearly frustrated by the stonewalling. "That has absolutely not happened. I have been left almost completely out of any communication that has been going on, for strategy or decisions or otherwise."
The chairman called for the vote. Herzfeld and fellow Democrat A.J. Starling quickly voted yes. The commission's two newest members, Republicans Dan Davis and Ross Evans, paused and looked at DeLanis. After a few seconds, the three GOP members all voted no. 
So, here's where we are: For a second time, 4 Good Government has attempted to put a charter amendment on the ballot to repeal a 2020 property tax increase. For a second time, a judge has ruled that substantial parts of it are facially unconstitutional. But this time, the DCEC — now chaired by DeLanis — is instructing its outside counsel to appeal the ruling. And also, don't worry about keeping Herzfeld and Starling in the loop.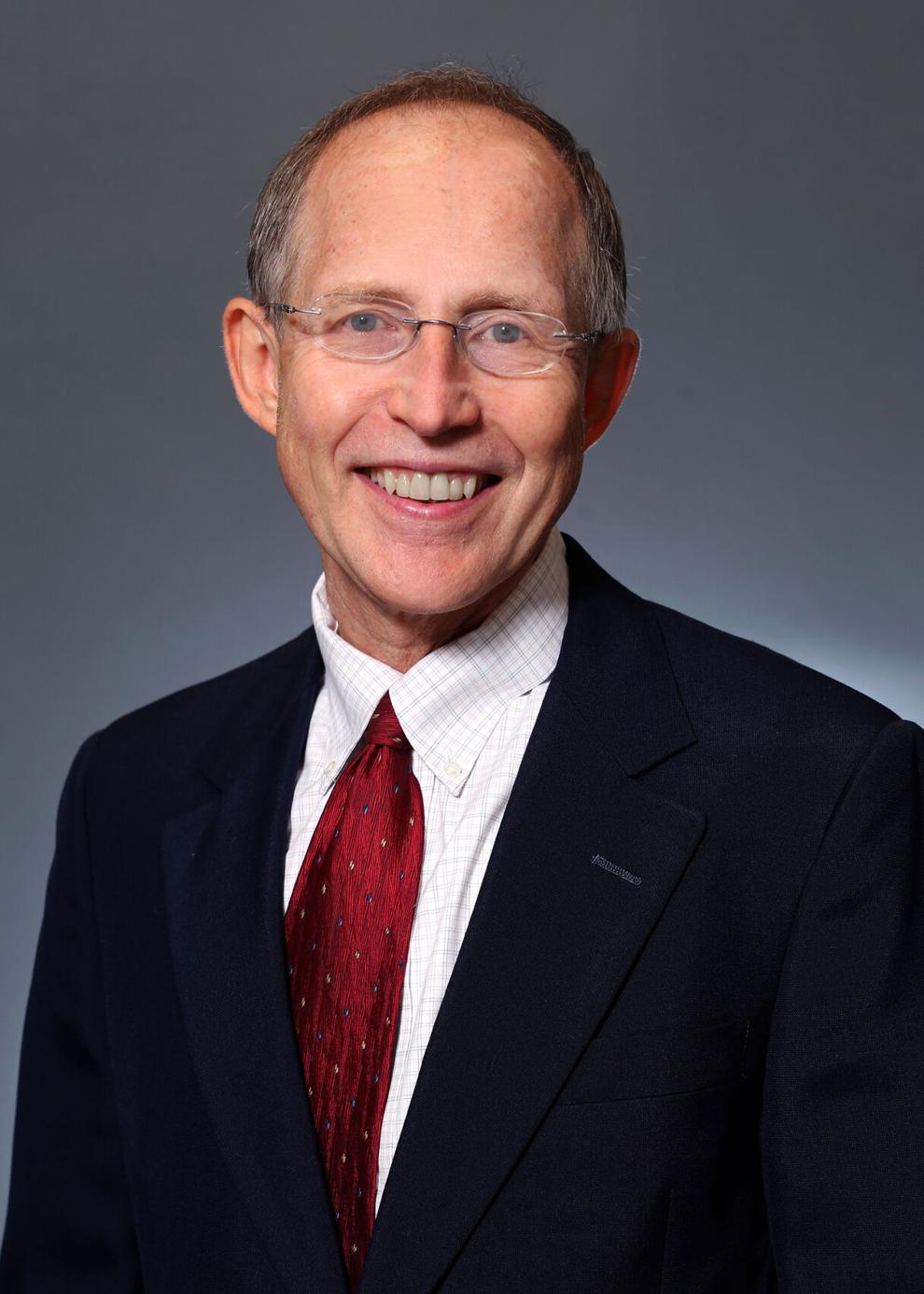 At least now there's no pretense that this is anything more than a partisan operation.
DeLanis has been pulling the strings for months to make this happen. First he had Davis and Evans appointed and himself elected as the new chair. Then he got former state Supreme Court Justice Bill Koch, a Republican, removed as the commission's outside counsel when DeLanis didn't agree with Koch's opinion about the amendment. Before the DCEC had even taken a vote, DeLanis instructed the commission's staff to ready a press release touting the "unanimous" decision of the commissioners to put 4GG's amendment on the ballot. (The actual vote was 3-2, along party lines.)
DeLanis' efforts will have a substantial bill for taxpayers. Before they ever entered a courtroom, Blumstein, McMullen and attorneys at Bradley Arant Boult Cummings had racked up more than $50,000 in fees. And once inside the court, Blumstein and McMullen made a decision that could prove even more expensive.
When the litigation was filed, it landed in Chancellor Perkins' courtroom. Blumstein and McMullen viewed this as the most favorable draw of the four potential chancellors: Pat Moskal had already recused herself, leaving Perkins, Anne Martin and Ellen Hobbs Lyle, who had already ruled against 4GG's last attempt in the fall. In drawing Perkins, courthouse observers say, the Republicans probably got their best chance at winning.
And they knew it. On May 19, 4GG attorney Jim Roberts made a motion to intervene in the case. But on May 20, Roberts suddenly withdrew his motion. Blumstein and McMullen called Roberts and told him to get out of the case, otherwise Perkins — who is widely understood to have a standing order of recusal for any Roberts case — would send the case back to the assignment judge and either Lyle or Martin would hear it. 
Here's why that decision was important: Because Roberts and 4 Good Government were not party to the decision at the trial court level, it is unlikely that any appellate court would grant them standing at the next level. This is the DCEC and DeLanis' case alone. And because of that, the only way that Perkins' opinion could be appealed is if the DCEC — and taxpayers — are the ones carrying the freight. And DeLanis seems unfazed by how much money it will cost to get his way.
During the meeting, Blumstein opined that he believed there are several avenues for appeal and encouraged DeLanis and the Republicans to vote to continue. Of course Blumstein, like DeLanis, has been involved behind the scenes for months before the matter ever came to the commission. Responding to questions from Herzfeld, Blumstein admitted that 4GG attorney Roberts had sent a draft copy of the second petition to him before the organization started gathering signatures. The relationship goes back decades — Roberts was a student of Blumstein's at Vanderbilt. 
Blumstein has operated in ethical gray areas before. In 2016, a federal court blasted the professor for reviving a 1970s-era class-action suit against Metro without consulting his clients. Judge Aleta Trauger wrote, bluntly, "This conduct violates ethics rules."
The other piece of this gray area is McMullen's firm. Bradley Arant Boult Cummings provided support for Koch on the litigation for the first petition in the fall. Now McMullen and other associates are supporting Blumstein. But there's a clear conflict of interest at the firm: Partner Jim Murphy has long provided legal advice to the Titans around development issues, and the Titans, through the Nashville Business Coalition, are party to a separate suit against the DCEC and this petition. They have interests on both sides. 
This is what happens when an official body like the election commission commits itself to one side. They could have sought a declaratory judgment from the court instead of taking a position, an action that the DCEC voted to do in the case of the Metro Council's proposed alternative to 4GG's charter amendment. But DeLanis is hell-bent on getting the anti-tax provision onto the ballot, and he's willing to spend your tax dollars to do it.