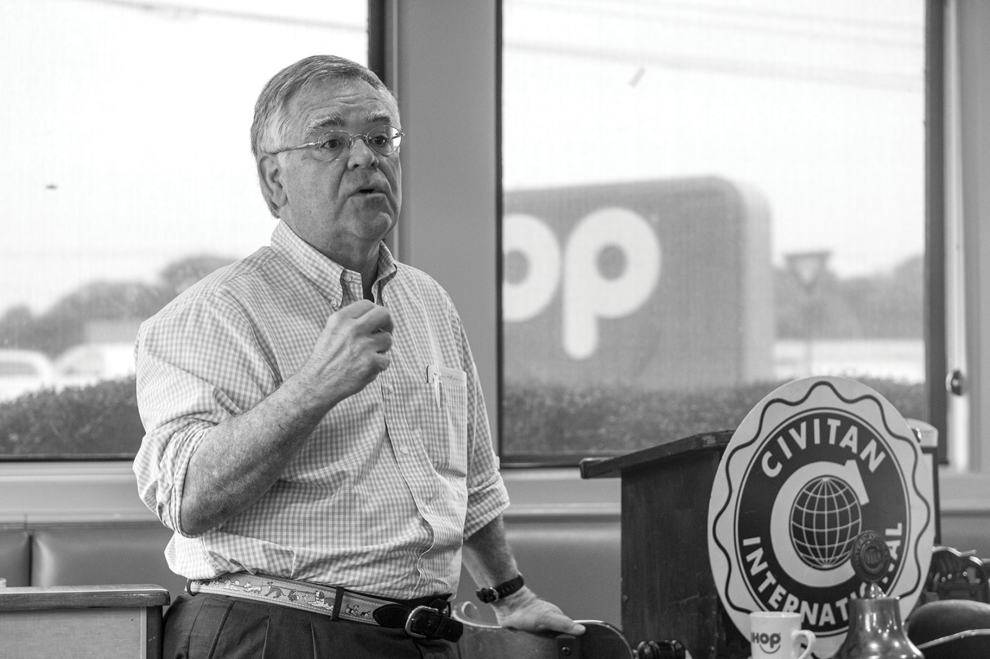 John Cooper has a problem.
The local left doesn't like him. After Cooper's four years in the Metro Council as the body's resident Dr. No, progressives in Nashville were never going to trust him, especially after his first round of cuts came at the expense of the affordable housing fund. And in spite of his appeals to the fiscal-responsibility sensibilities of conservatives, most of the right voted for wingnut professor Carol Swain in the August mayoral election last year. 
Cooper's lopsided victory in the next month's runoff, with almost 70 percent of the vote, was interpreted in some circles — including by some Cooper advisers — as a mandate of sorts. But for what? Restructuring long-term debt? Not giving incentive deals? Neither of those is the kind of issue that builds broad coalitions. What's clear after almost a year in office, however, is that the only mandate Cooper has is to not be David Briley — a task he fulfilled roughly the minute he took his oath of office.
This predicament Cooper finds himself in was evident in the recently passed budget.
Staring down at a huge, coronavirus-sized hole in the Metro budget, Cooper and 85 percent of the council agreed on a large property tax increase. It's something he campaigned against, even though we've known since last summer that a tax increase of some size was necessary following the last round of tax assessments. But when the virus knocked the economy out, Nashville's fiscal problems were taken to a different level. 
The vote angered conservatives, who launched two different efforts against Cooper and the council. First, attorney Jim Roberts and a group of shadowy funders launched the Nashville Taxpayer Protection Act, a referendum that would limit the ability of the mayor and council to raise property taxes in the future (as well as a host of other limits, including sale of public land and bond issues for some projects). And second, many of the same people also began a recall petition against the tax increase supporters.
The referendum is, frankly, an awful idea. There is already a mechanism in place to accomplish everything that its supporters want — tax repeal, a limit on sports stadiums, reduced capital spending — and it's called an election. Roberts and council conservatives like Steve Glover are mad they can't actually win a governing majority for their ideology, so they will try to do an end run. The vote, which would be in December, promises to have all of the tricks of the campaign they ran against the transit referendum: opaque nonprofits silently funded by Lower Broad business owners, months of attack ads and a distillation of complex pieces of government finance into bite-size slogans. It's a battlefield that's much more favorable to them than an election in which they have to affirmatively support something or someone.
But the adjacent recall effort was doomed from the start. Getting the required 15 percent of Davidson County's registered qualified voters to sign a petition to remove a countywide official would have been tough enough. But entrusting it to a ragtag band of failed political candidates, anti-mask proponents and Trump supporters meant the average Nashville voter, a Democrat, was never going to join in.
The recall drive may live on in one very important way, though: A July 16 robocall to Davidson County voters may have run afoul of the Telephone Consumer Protection Act. The fines, which run from $500 to $1,500 per call, could end up costing the recall leaders millions of dollars as a result of two class-action suits filed against them this week.
Which brings us back to the mayor. Between COVID-19, tensions over opening tourist attractions, more long-term financial issues that will require effort (but not really win him any support), infrastructure needs, transit problems, expectations raised by Black Lives Matter protests and a half-dozen other issues, whatever job Cooper thought he had a mandate for a year ago has been blown right out of the water. The right is trying to remove him from office and limit his ability to operate. The left is, at best, indifferent to him. 
Cooper's strategy of owning the middle a year ago was genius. But it might not leave him a lot of room to be mayor.