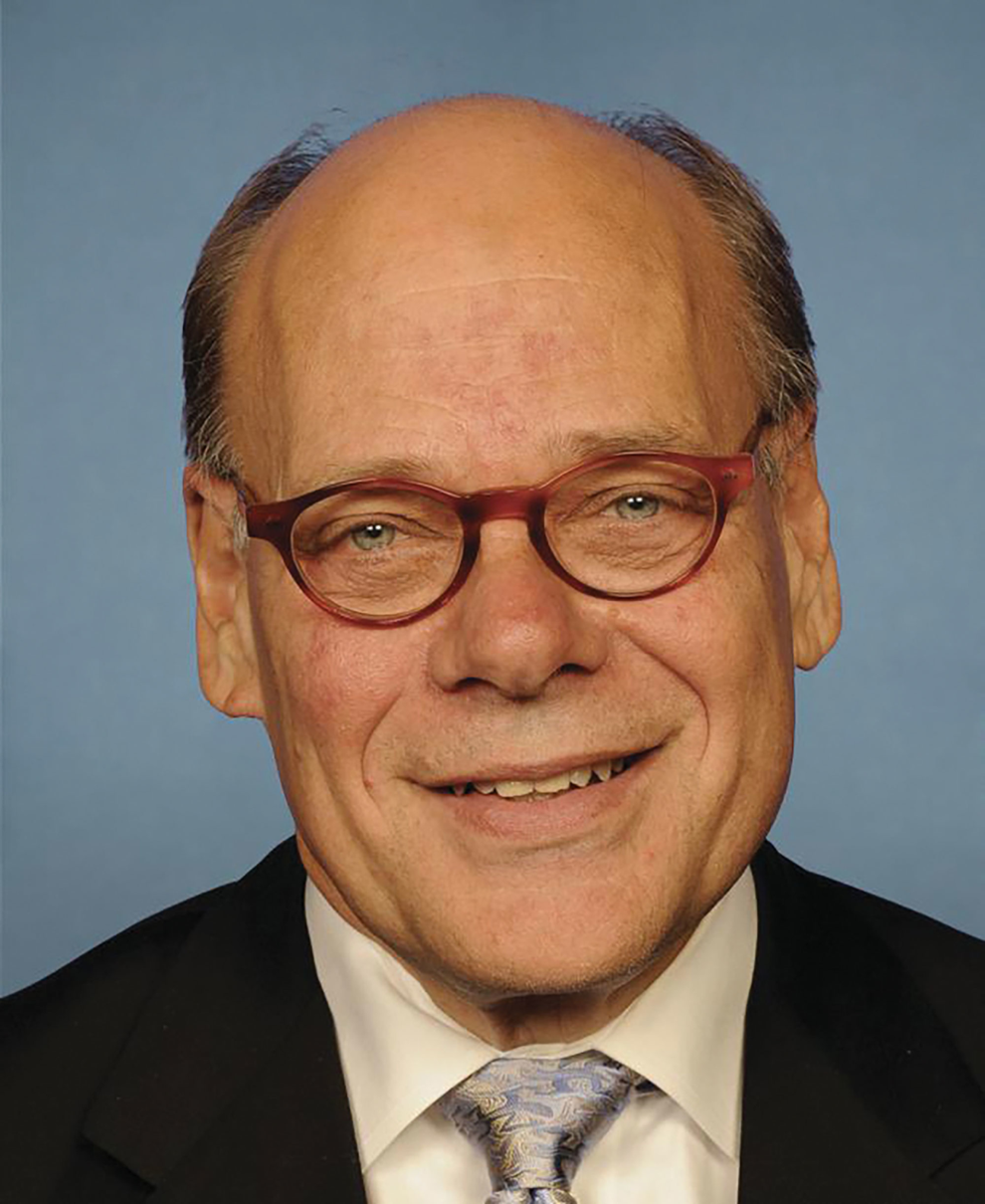 After nearly three years, the U.S. House of Representatives has reached its tipping point with the president of the United States.
President Donald Trump — in a phone call, with staff and intelligence officers listening and evaluating the conversation — allegedly tried to bully the new president of Ukraine into finding dirt on former Vice President Joe Biden, the president's possible opponent in the 2020 election.
As September ended, Speaker Nancy Pelosi finally conceded and said the various House committee investigations and inquiries were part of process to determine whether to bring impeachment charges against Trump. 
She was late to the party, but Tennessee's Rep. Steve Cohen was one of the first in Congress to state that Trump's actions warranted investigation. He is the only Tennessean on the House Judiciary Committee, which was the body that began the first impeachment inquiry. Pelosi announced that the Intelligence, Foreign Affairs, Oversight, Ways and Means, and Financial Services committees will now formally join them in a broader inquiry.
As a member of the Judiciary Committee, Cohen has been dealing with the Trump administration's shenanigans and has been critical of his own party in its attempts to shoulder responsibility. He was particularly critical when Trump's former campaign manager Corey Lewandowski made a spectacle of the committee's subpoena, saying the Democrats in Congress have been "very weak" in their response to Trump's actions.
Cohen is demonstrating that he is a bold leader who forges a clear path for his constituents and is willing to take risks to do the job he was elected to do. Leaders who plot their steps based on the path of least resistance are not leaders — they're simply following from the front. Cohen has been willing to lead since he was first elected in 2006. He has shown that he represents West Tennessee in the manner he said he would when he campaigned as a pragmatic yet progressive Democrat. 
Unlike some members of the Tennessee delegation, Cohen did not merely jump on a bandwagon calling for investigation and potential impeachment of Trump. Two years ago, Cohen introduced articles of impeachment.
We need leaders who are willing to frankly acknowledge problems and call for change, regardless of the political risks that may come with such a decision. In a faint glimmer of hope, we are seeing that it's not just Democrats who have declared that Trump's actions with Ukraine warrant thorough review. That declaration has crossed the aisle, with even Sen. Mitt Romney acknowledging that the whistleblower complaint warranted serious concern. 
Cohen's actions have never appeared to be driven by a desire to remain politically "safe" from controversy or criticism. He has remained one of Tennessee's most progressive leaders, while also remaining one of our most pragmatic and cooperative members of Congress. The 980 bills he co-sponsored during the 115th Congress amount to the largest number of bills co-sponsored by any member of our Tennessee delegation. It's such a large figure, in fact, that it is more than three times the number of bills sponsored by the second-place finisher, Rep. Phil Roe. But Cohen's cooperative work in Congress doesn't mean that he has sacrificed his progressive ideals. He's been ranked as the most liberal member of Tennessee's delegation, according to data compiled by GovTrack. 
I've said it before, but it bears repeating: Cohen has been a stalwart elected official since his election more than 12 years ago, not to mention his 24 years of service as a state senator for the 30th District before that. He has represented the people of Memphis admirably. They have a good thing in Rep. Cohen, and he has continuously exhibited bold leadership throughout his years of service. He has taken uncounted risks to represent the principles of his constituents. As we march forward with the investigation into Trump's actions with Ukraine, Tennessee can count on U.S. Rep. Steve Cohen to do the right thing. 
Bill Freeman
Bill Freeman is the owner of FW Publishing, the publishing company that produces the Nashville Scene, Nfocus, the Nashville Post and Home Page Media Group in Williamson County.