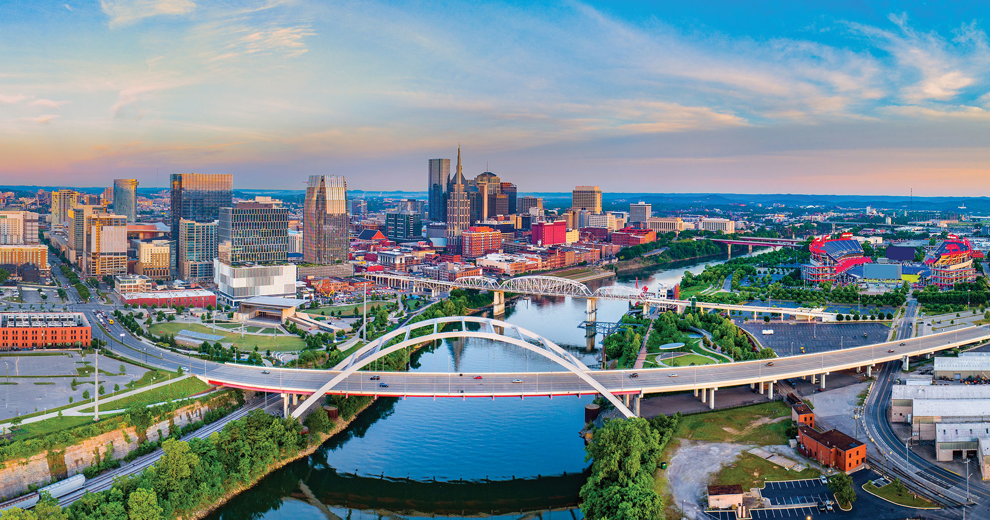 In recent years, the Nashville Area Chamber of Commerce has received $350,000 each year from the Metro Nashville fiscal budget for economic development purposes. In Mayor John Cooper's newly proposed budget, however, that amount will be cut by 50 percent — down to $175,000. The cut is telling.
In a recent Tennessean article giving account of the mayor's reductions, chamber CEO Ralph Schulz states that the chamber is "part of the city's 'revenue production engine.' " The article reports that 46 companies moved to our "region" last year, while 59 firms "expanded here" (i.e., Davidson County). This raises the question, if the chamber's primary responsibility is to field inquiries from companies looking to relocate here, why did none of those 46 companies set up operations in Nashville? Why did they land in the counties surrounding our city and not in it? 
Commercial property owners pay taxes based on 40 percent of the assessed value of their property (the number is 25 percent for residential property owners). Every time we lose a business to another county, we're losing those tax dollars. While we appreciate our neighbors, that's a lot of income going to surrounding counties. It's a cycle that recurs each year as our neighboring counties — which have their own chambers of commerce — use Nashville's brand to attract businesses to their own areas. It seems wrong that the Nashville chamber, which of course doesn't get funding from the other counties, is as much focused on regional development as attracting a tax base to Nashville. Schulz and the chamber should be working to recruit businesses to our own city or county, not attempting to lure them into the next county by using our city's appeal. 
Schulz's last reported salary with notable benefits is $523,517. If Nashville were garnering the businesses and tax dollars at the same rate as our neighbors, then such financial compensation would be bearable, even expected. But losing 46 companies this year to our neighbors is not laudable.
Losing or failing to acquire fundamental business tax dollars has no doubt added to the reason our city and our mayor are in its current, very distressing position, with little option but to raise property taxes. This is not the decision the mayor wanted to make, and this in an environment in which many of our beloved Nashville businesses have had to make the hard decisions to close or cut employees — adding to the 477,282 Tennesseans who, as of May 7, have filed for unemployment since the week ending March 14, according to state data and as reported by The Tennessean. 
As a primary support system for our corporate and individual residents, the chamber hasn't prioritized well. It hasn't offered enough support to our small businesses. Its costs far override any resulting economic successes. It has been flogged publicly for not supporting our African American community. It has tried to strong-arm our Metro public school board and our state legislature, and the list goes on. But giving away tax dollars that could have gone a long way to prevent the mess we're in now could put the nail in the coffin.
The fact that Mayor Cooper finds it necessary to make cutbacks to the Nashville Area Chamber of Commerce grant may be a reflection of his own disappointment. At the least, it's indicative that additional economic development dollars are not necessary for a chamber that continues to promote the economy and welfare of counties other than our own. If the annual $350,000 being provided to our chamber is not being used to recruit businesses to Nashville, then why not cut the amount in half?
Don't get me wrong: We certainly want to see our neighboring counties grow successfully. But let's not advocate for sharing with them so extensively that their success comes at our expense. 
Bill Freeman
Bill Freeman is the owner of FW Publishing, the publishing company that produces the Nashville Scene, Nfocus, the Nashville Post and Home Page Media Group in Williamson County.