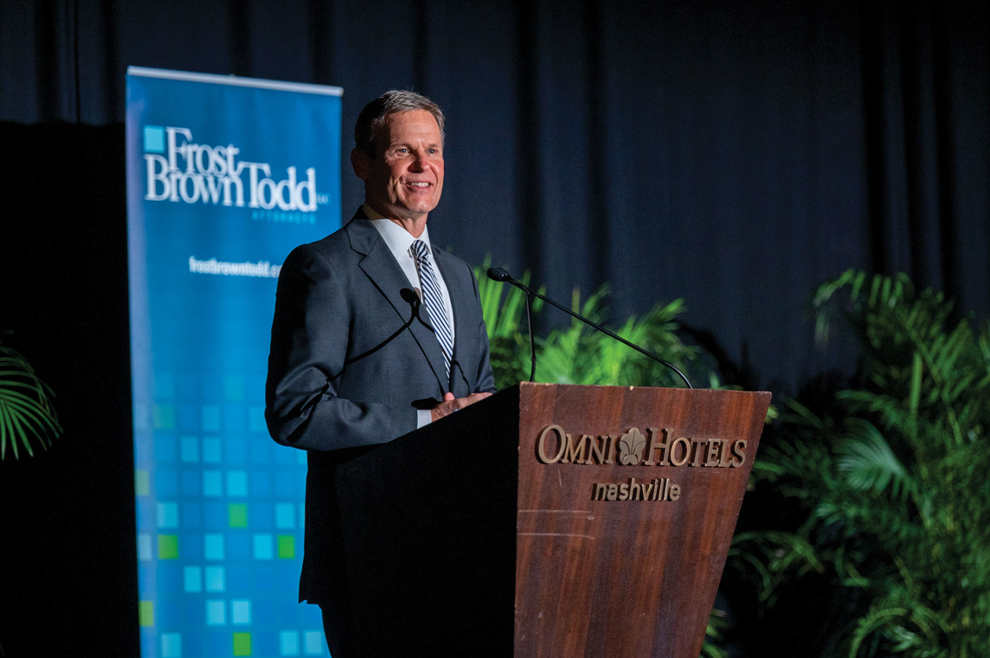 We've seen good leaders. They rise to the challenge to rally and protect. We've also seen the opposite. Poor leaders blunder and blame, remaining divisive and callous to the needs of others. 
President Donald Trump continues to downplay and disregard advice from scientific and medical professionals. Reporting from reputable news organizations has outlined how often and how early the Trump administration was warned about the dangers of the novel coronavirus. The Chicago Tribune's story "They saw it coming: Inside the Trump administration's failures on coronavirus" details how the White House's distrust and inaction resulted in clearly inadequate preparation and containment. And according to The New York Times, "There were warnings from the intelligence community, national security aides and government health officials — even as the president played down the crisis." 
Despite our national leadership, people are rallying to leaders who exhibit sincerity and dogged effort, regardless of party affiliation. No leader in this crisis is going to be "perfect," but we have seen how important good leadership can be. New York Gov. Andrew Cuomo, a Democrat, has been a strong and comforting leader for his constituents. Though Republican Gov. Bill Lee's politics are nearly the polar opposite, Tennesseans have a similar example in him — Lee's sincerity harkens to many of Tennessee's strong and compassionate leaders of the past.
In times of crisis, partisan politics should fade into the background. Saving lives, preventing mass contagion and shoring up crumbling economies are today's raging dumpster fires, but too many current and former leaders want to keep politics as divisive as ever. 
Former U.S. Sen. Bob Corker provided an example of putting politics ahead of good policy in this crisis when he callously urged weeks ago that the economy should immediately return to business as usual. Can you imagine if we had done so? As a nation, we responded to this public health crisis too late, and we now have the dubious distinction of having the most COVID-19 deaths in the world. In addition to having us be too late to respond, "leaders" like Corker would have us compound the problem by ending our response too early. It's a decision that could cause tens or even hundreds of thousands more deaths with little likelihood of getting our economy back to speed.
Has Corker shown any regret for his statements? At the time, he told The Tennessean that older Americans should "be willing to have a degree of sacrifice and risk so that younger generations can have a better life." 
When asked about Trump's then-planned target date of April 12, Corker responded, "Candidly, I wish it were sooner than that." 
Corker has now told the Chattanooga Times Free Press that the same leaders he urged and criticized then are now doing a fine job. "I actually think our local and state leaders have been exemplary in how to handle this," he said. How can that be when they're doing the very opposite of what he recommended? 
Gov. Lee has been grave and responsive to the emergency in his actions and perspective, and unresponsive to advice from those like Corker. His comments to The Tennessean show his clear awareness of the responsibility he shoulders during this crisis. "If I can be a consoler in chief at the same time I'm making the right decisions from the executive branch standpoint, I want to be both of those things." 
Completely lacking Lee's humility, Trump issues diatribes and self-congratulation that are reaching new heights. News-analysis outlet Mediaite tabulated Trump's braggadocious claims. "In 25 press briefings, four interviews on Fox News, and a series of tweets since March 13, Mediaite found that Trump has lauded his own administration's response to the COVID-19 outbreak at least 116 times." 
Trump's attacks toward those he dislikes are beginning to concern even conservative Republicans like Sen. Lindsey Graham (R-S.C.), as The New York Times reported recently. "Aides and allies increasingly believe the president's daily briefings are hurting him more than helping and are urging him to let his medical experts take center stage." 
Across the Atlantic, Great Britain's Queen Elizabeth II portrays a completely different and more powerful example of leadership. In an extremely rare public broadcast, the queen echoed the United Kingdom's legendary "Keep Calm and Carry On" message, made famous during World War II. "Together we are tackling this disease," she said, "and I want to reassure you that if we remain united and resolute, then we will overcome it." 
Queen Elizabeth acknowledged the hardship Britons are experiencing as well as the depth of sacrifice they are making. "And those who come after us will say the Britons of this generation were as strong as any. That the attributes of self-discipline, of quiet good-humored resolve and of fellow-feeling still characterize this country. The pride in who we are is not a part of our past, it defines our present and our future." 
In Gov. Lee's desire to be a "consoler in chief," and in the queen's calm resolve, we are watching compassionate and capable leaders strengthened by the crucible of this virus. 
We should take heart in Queen Elizabeth's observation: "While we may have more still to endure, better days will return." 
Bill Freeman
Bill Freeman is the owner of FW Publishing, the publishing company that produces the Nashville Scene, Nfocus, the Nashville Post and Home Page Media Group in Williamson County.