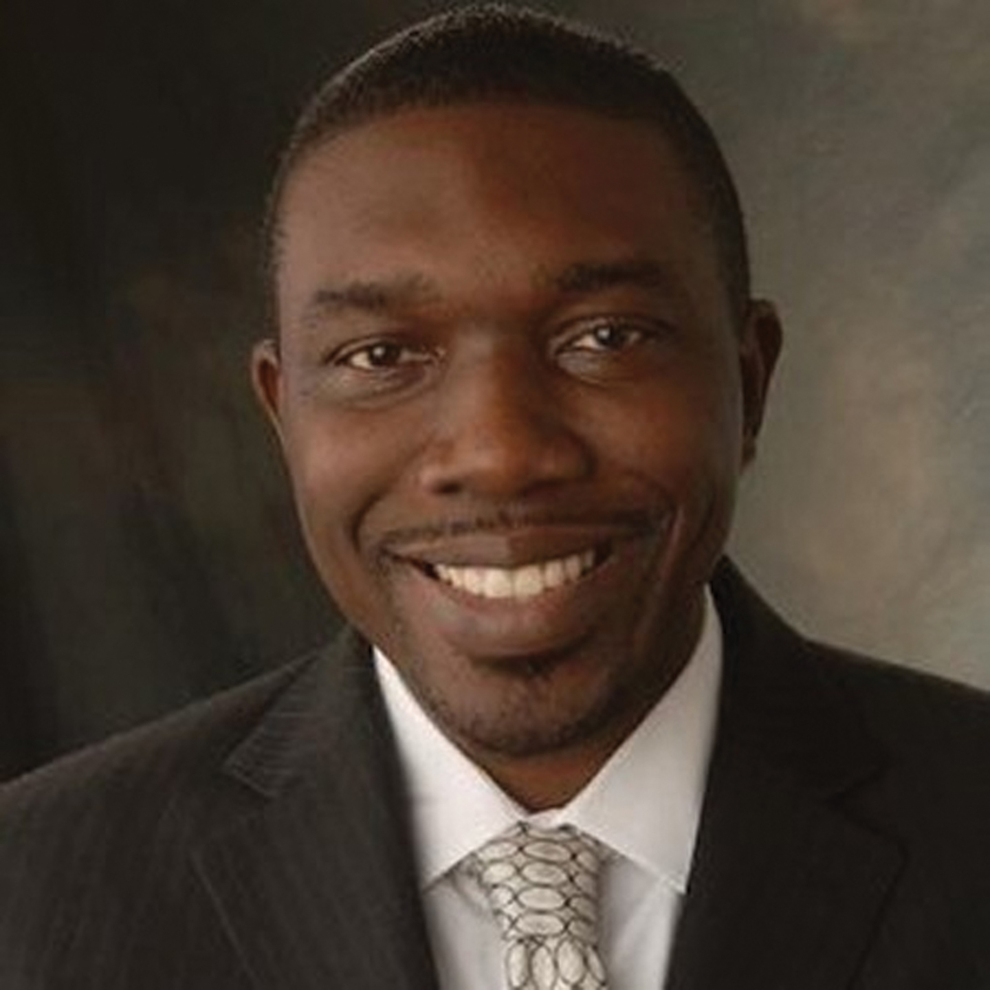 Sometimes slow and steady wins the race. But other times — if, say, the tortoise is placed on its back for a long period before even getting into the race — going slow isn't really an option. Shawn Joseph, the newly hired director of Metro Nashville Public Schools, says that looking back over the months since his July 1 hire date, he might've done better to slow down a bit and communicate some of his actions more clearly. But when he entered the district, he says, he saw a motivation in the community for him to move quickly. So he did — somewhat to the chagrin of some community members who thought the outside hires he made were done in haste and without consideration of local talent.
"When I walked in, I saw 22 principal vacancies; I think we had 10 or 15 central office vacancies," Joseph says. "My cabinet wasn't staffed. You've just gotta run, and I just felt this urgency to run. I was very fearful that within a month, we wouldn't be able to open schools. So I pulled from a deep national bench, and I didn't have time to really look at things internally to see who's here and have time to move things."
In hindsight, Joseph says he should have communicated his actions more clearly and spent more time driving the ideas behind his urgent hires.
At a press conference in November before Joseph delivered a report on his work in the first 100 days as director, Metro Councilman Ed Kindall, former longtime school board member and current chair of the council's education committee, said he didn't think the media or community at large had given Joseph a fair shake upon his arrival. 
In Joseph's first couple months on the job, NewsChannel5 reported on his use of a driver and, among other things, the fact that his leadership team included only one Nashville hire — chief operating officer Chris Henson, who had served as interim MNPS director while the board searched for a new director. Joseph's other hires were chief of staff Jana Carlisle from New York and two leaders from his former district in Maryland: Monique Felder as chief academic officer and Sito Narcisse as chief of schools.
Kindall served on the transition team assembled by Joseph, and he notes that in all his time engaged in local education, he'd never seen a director put together a community-led team to provide insight. He says Joseph's hires were appropriate — part of the draw of the gig was the ability to hire for the many open positions at the central office.
"I think some of the criticism has been frivolous," Kindall says. "And some of it doesn't reflect what really goes on in this city — we have many directors in this city who have drivers. I think these are things we can go beyond, and that he's beyond already."
Right now, Joseph says his biggest concerns are ratcheting up rigor in middle schools, looking at the range of MNPS programming and assessing for quality control, and working on recruiting more and better teachers in the district.
"I think the district's biggest challenge has been we have moved to an autonomous type of schooling, where we've given resources out to schools, so we've got a lot of different things going on from school to school," Joseph says. "And I think it's very difficult to provide quality control and supports. So one of the the things I know I want to do is to do less, better — and to really be thoughtful about where we're investing, and making sure those investments have quality-control measures, and that we can assess their impact."
During one of Joseph's Monday morning visits to a school — this time East Nashville Magnet High School — he asked principal Steve Ball several times what the district could be doing to better support the school. Ball tells the Scene: "I really just had never had someone from central office come in and ask me what I needed. I know it sounds crazy, but that's never happened here." 
That's part of the challenge, too, Joseph says, getting schools and principals to get comfortable with sharing their needs. Perhaps Joseph's biggest obstacle — the thing that's had him running since he started — is getting beyond all the mistrust and negative culture left behind by previous administrations. That goes for interactions among board members, too. 
"My transition report spoke to the fact that we have a district where I've inherited lots of different programs, lots of schools with different names, but it doesn't connect all the time, and that could be because we've not been clear about what we want to accomplish," Joseph says. 
In the past, Joseph says, infighting on the board might have caused a lack of clarity. He wants to ensure he's doing everything possible to avoid the kind of knock-down-drag-out fights the board unfortunately became known for in recent history. 
"It's critically important for the board to be unified, because if not, I don't have a sense of direction," Joseph says. "Without that, I don't know what to invest in and focus on, if the board does not unify and say what it wants. This board has been clear in a vision that they want us to be the fastest-improving urban school district in America."
The district's need for a turnaround puts Joseph in a strange place: Change the district, but not too much. Move at a rapid clip, but not too quickly. Essentially, Joseph must be the hare — only in this tale, he absolutely must win the race.