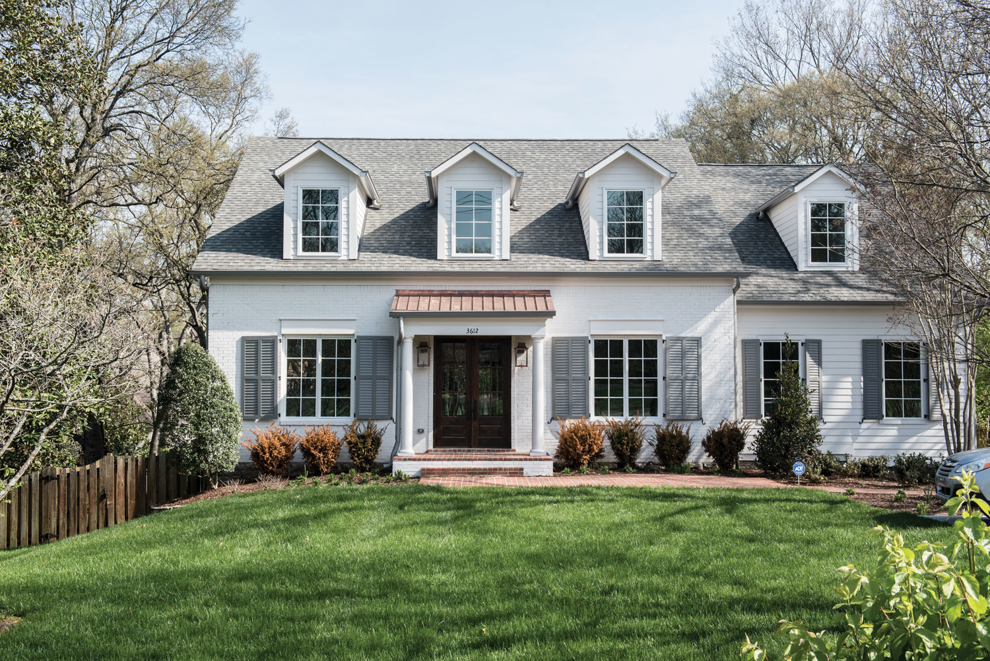 Famed singer-songwriter and last week's Scene cover boy John Prine told us he recently bought a new home — one not so close to the Home of the Stars tour stop at his neighbor Kellie Pickler's place. "A place with space for more antique cars," he said. Purchased for a mere $2.6 million, Prine's new abode placed him in the No. 2 spot for March's list of Headline Homes. And with its four-car garage, his new place could definitely store the '62 Chrysler Imperial he's been thinking about buying. Meanwhile, Hank Williams Jr.'s daughter Holly Williams, a noted singer-songwriter in her own right, and her husband Christopher Coleman bought a 1930s home in Forest Hills. 
And longtime developer Dean Chase — who was originally slated to develop the Virgin Hotel — and his wife Sandy purchased a home in Belle Meade this month.
Below are March's top 10 home sales in Nashville and the surrounding counties, ranked by sale price.
1. 6411 Johnson Chapel Circle, Brentwood
Buyer: Amy Jones
Sale price: $3 million
Seller: Kelly Hamilton Smith, trustee
Seller's agent: Lisa Culp Taylor, PARKS
Buyer's agents: Laura Stroud and Lisa Fernandez-Wilson, French King Fine Properties
This 9,500-square-foot home in the Johnson Cove subdivision features a main-level master and guest suite, a gourmet kitchen, a study with a coffered ceiling and a basement with a wet bar, plus a theater and an exercise room. It has five bedrooms, seven full bathrooms and one half-bath.
2. 1108 Overton Lea Road
Buyer: John Prine Family Trust
Sale price: $2.6 million
Sellers: Janette and Garland B. Overton
Sellers' agents: Melanie Baker and Annie Hickerson, Zeitlin & Co. Realtors
Buyer's agent: Deirdre Kerr, Christianson, Patterson, Courtney & Associates
Legendary folk singer-songwriter John Prine and his wife Fiona Whelan bought this 7,200-square-foot home on two acres. Along with a four-car garage for his small collection of cars, Prine's new house — which is described in the listing as a "NeoClassical Farmhouse" — includes a pool, a hot tub and a giant (and I do mean giant) walk-in closet. 
3. 4350 S. Carothers Road, Franklin
Buyer: DS Colletta Park Subdivision LLC
Sale price: $2.5 million
Sellers: George V. and Sandra L. Durnin
Sellers' agents: Paula Adams and Phillip Drone, Keller Williams Realty
Buyer's agent: Rick Deckbar, Keller Williams Realty
This 22-acre property was purchased by the LLC backing the Colletta Park subdivision, which has faced opposition and gone through several bouts with the Franklin Planning Commission. The property includes a 6,600-square-foot home and a six-stall barn.
4. 6129 Hillsboro Pike
Buyers: Holly Audrey Williams and Christopher G. Coleman
Sale price: $2.22 million
Sellers: Scott C. and Elizabeth S. Brittain
Sellers' agent: Barbara Keith Payne, Pilkerton Realtors
Buyers' agent: Ryan McPherson Rygmyr, Revolution Real Estate
This Hillsboro Pike home was purchased by Holly Williams: a talented songwriter in a line of talented songwriters who, coincidentally enough, opened for fellow Headline Homer John Prine at the Ryman back in 2016. This Colonial-style home built in the late 1930s includes three fireplaces and a two-car garage. On 5.5 acres, it also has a "charming barn."
5. 3612 Hampton Ave.
Buyers: Edmund Schmidt and Amy Rich
Sale price: $2.1 million
Seller: Stone Oak Builders LLC
Seller's agent: Richard F. Bryan, Fridrich & Clark Realty
Buyers' agent: Steve G. Fridrich, Fridrich & Clark Realty
This renovated 1941 home in Green Hills recently got new kitchen cabinets, Cambria quartz counters, stainless-steel appliances and a "handsome white marble bathroom floor."  
6. 407 Jackson Blvd.
Buyers: Dean and Sandra C. Chase
Sale price: $1.95 million
Seller: Bless Her Heart LLC
Buyers' and seller's agent: Steve G. Fridrich, Fridrich & Clark Realty
This 6,200-square-foot Belle Meade home is "well suited for large gatherings with its good floor plan and multiple terraces." It was purchased by longtime Nashville developer Dean Chase and his wife Sandy.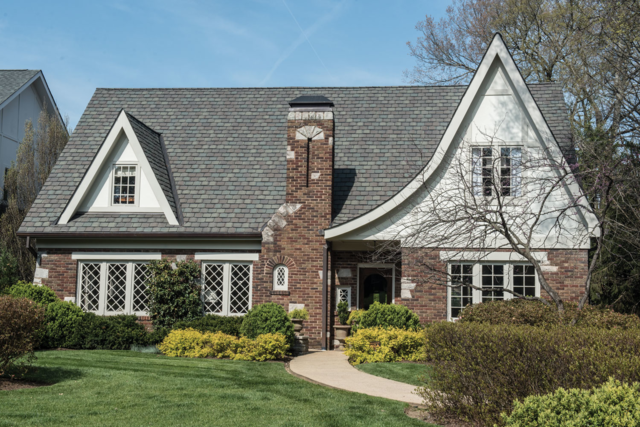 203 Leonard Ave.Photo: Eric England
7. 203 Leonard Ave.
Buyers: Steven and Lyn Cates
Sale price: $1,925,000
Sellers: Bruce A. and Kelly A. Brandes
Sellers' agent: Starling Davis, Fridrich & Clark Realty
Buyers' agent: Amy Jackson Smith, Worth Properties LLC
Purchased by Steven Cates, former commissioner of the Tennessee Department of General Services, this Tudor-style home in the Whitland neighborhood includes a chef's kitchen and limestone-bordered pool. The listing says the "architectural elegance of the home is carried thru-out every room!" 
8. 807 Melville Drive
Buyers: Bryan T. and Elizabeth A. Martin
Sale price: $1,862,500
Seller: McKenzie Construction
Seller's agent: Jessica Rosenblum, PARKS 
Buyers' agent: Nancy Tice, Fridrich & Clark Realty
This nearly 6,000-square-foot newly constructed home on one acre features five bedrooms and seven bathrooms. 
9. 3520 Trimble Road
Buyer: Chandelier Development Inc. 
Sale price: $1,805,000
Sellers: Mark and Nancy Larimore
Sellers' agent: Alex Sitomer, Precision Real Estate 
Buyer's agent: Josh Wright, Keller Williams Realty
This "gorgeous family home" in Green Hills includes a spacious first floor, vaulted ceilings, a gourmet kitchen and hardwood floors throughout. It also has a large back patio and private backyard.
10. 8535 Heirloom Blvd., College Grove
Buyer: Cam Harmon
Sale price: $1,799,000
Seller: Southern Elite Custom Homes
Seller's agent: Robert Shiels and Michael Lorence, Grove Realty LLC
Buyer's agent: Michael Lorence, Grove Realty LLC
This home in The Grove subdivision in Williamson County offers "resort style amenities," including a golf course, a manor house, dining on site, a spa and a fitness center as well as an outdoor pool, kids' camp, a fishing hole, tennis courts and an equestrian program. The buyer of this home may never have to leave the neighborhood.