June made for one of the more interesting Headline Homes months in recent memory. The list starts and ends with forays into faraway places never before mentioned in this august catalog of high-end property. In between, the homes are all in Nashville — save one new build in Franklin.
The list includes the former home of a number of country music luminaries, a new house for a longtime Nashville fixture and the relocation of a fairly famous couple.
As always, our list features the top 10 single-family homes in Nashville and surrounding counties sold in June, ranked by price.
1. 346 Clyde Gleaves Road, Wartrace, 37183
Buyer: CGR Properties LLC
Sale price: $4,305,500
Seller: Bradley Stanton Dismukes 
Seller's agents: Kay Riddle Petty and Jean O'Brien, Parks Auction and Land Division  
Buyer's agent: Mike Jones, Parks
While the house on the site may well be a beauty, the listing for this sale, the first-ever Headline Homes entry from the county-line-straddling town of Wartrace, has no information about it, promising details once a qualified buyer showed up.
Obviously, the attraction that drew CGR to the Dismukes Farm is the 1,089 acres. It includes barns, a shop, a 1,339-square-foot cabin and a 9-acre lake. 
2. 4412 Chickering Lane, Belle Meade, 37215
Buyer: Harold Ray Ragsdale
Sale price: $2.975 million
Seller: The estate of Mary Ruth Shell, Owen Shell Jr., trustee
Seller's agents: Lisa Fernandez-Wilson and Laura Stroud, French King Fine Properties 
Buyer's agent: Sheri C. Smith, Zeitlin & Co. 
This 1954 Belle Meade classic has five bedroom suites and sits on nearly six acres, which includes a pool and a guesthouse. 
Harold Ray Ragsdale is better known in Nashville as country star Ray Stevens, once known for novelty songs like "The Streak," "Ahab the Arab" and "Jeremiah Peabody's Polyunsaturated Quick-Dissolving Fast-Acting Pleasant-Tasting Green and Purple Pills" before evolving into a career of exploitative, treacly sentimentality like "Everything Is Beautiful" and "God Bless the USA." Ragsdale/Stevens has spent the better part of the past 16 years waiting for the rise of Donald Trump to revive his recent chart misses like "Osama Yo Mama," "Caribou Barbie," "The Global Warming Song" and "Obama Budget Plan."
Despite his fame and likely summer campaign resurgence, Stevens will not be able to enjoy the entrance-hall chandelier nor the two ceramic and concrete dogs in the garden, which were not included in the sale.
Mrs. Shell was a longtime Nashville socialite and philanthropist, having served as an early chair of the Nashville Symphony and logging a few stints as chair of the Iroquois Steeplechase.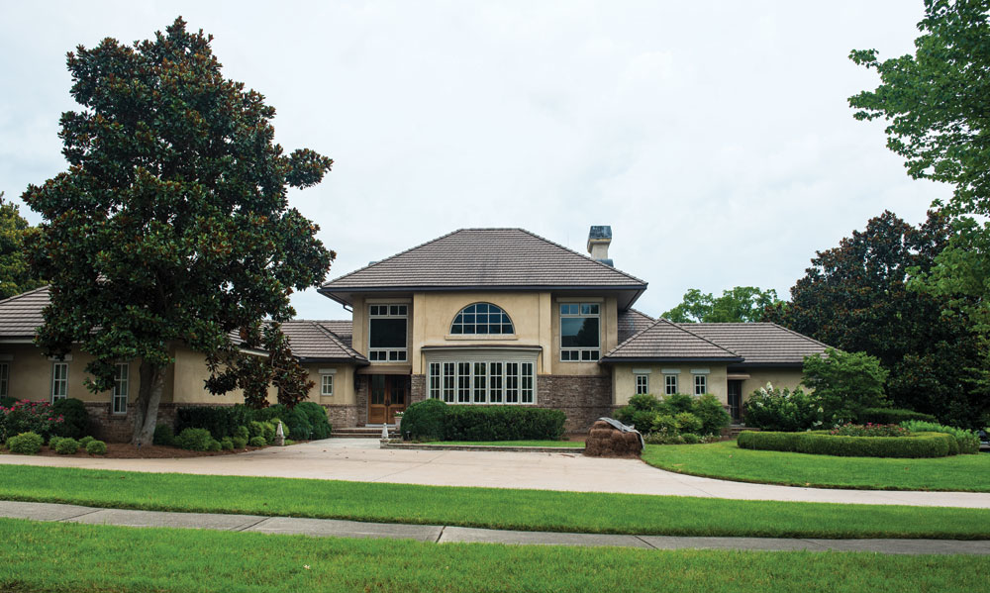 3. 2026 Fransworth Drive, Nashville, 37205
Buyers: Brian and Kathryn Martin
Sale price: $2,524,500
Seller: Judith W. Rice
Seller's agent: Janet T. Jones, Worth 
Buyers' agent: Jimmy Pilkerton, Pilkerton Realty
After nearly two years on the market, which led to a 25 percent price reduction, this 9,003-square-foot, four-bedroom Italianate Hill Place home with a loggia and a view of the sixth hole at Hillwood finally sells.
Mrs. Rice is the widow of the late Burton W. Rice, a longtime fixture in the city's business community as an analyst and investor-relations specialist.  
4. 431 Canterbury Rise, Franklin, 37067
Buyers: Ernie V. and Gretchen H. Campbell 
Sale price: $2.45 million
Seller: Avalon Partners
Seller's agent: McClain Holloway Franks, Battle Ground Realty
Buyers' agent: Jeff Checko, Ashton Real Estate Group
The Campbells will be the first to occupy this new home in Avalon, which was completed late last year. It has six bedrooms, eight full baths and three half-baths across 9,392 square feet on a little more than an acre. 
Dr. Gretchen Campbell is a neurologist. Ernie Campbell is the founder and CEO of Mocha Market Media. 
5. 4121 Franklin Pike, Nashville, 37204
Buyer: Epstein & Underwood LLC. 
Sale price: $2,438,500
Sellers: Randy L. and Gary E. Scruggs
Sellers' agents: Steve G. Fridrich and Rita Starling Puryear, Fridrich & Clark 
Buyer's agent: Charley Leann Talley, Keller Williams Mt. Juliet
The list of former owners of this 46-year-old, 9,648-square-foot home on eight gated acres reads like a cross section of Country Music Hall of Fame members.
The Scruggses are the heirs to bluegrass legend Earl Scruggs, and Randy Scruggs is a Grammy winner and two-time winner of the CMA Musician of the Year Award. For a time, the house was owned by Moe Lytle, impresario of Gusto Records.
But it's most famous as the home of Tammy Wynette. Wynette lived in the home with third husband and fellow legend George Jones and, later, with fifth and final husband George Richey, who lived in the house with his second wife, former Dallas Cowboys cheerleader and TV producer Sheila Slaughter until his death six years ago.
6. 301 Bowling Ave., Nashville, 37205
Buyer: Gulch Pad LLC  
Sale price: $2.21 million
Seller: Mary Elizabeth Franklin, trustee 
Seller's and buyer's agent: Amy Jackson Smith, Worth
Built in 1925, this renovated Tudor in Whitland was purchased by an LLC associated with FFO, a New York company that handles property and wealth management for the "exceptionally wealthy."
Whoever FFO is managing for does get "Absolutely the finest screened in porch/living room in Nashville!" 
7. 909 Overton Lea Road, Oak Hill, 37220
Buyer: Mary Elizabeth Franklin, trustee 
Sale price: $2.1 million
Seller: Marth Braun Revocable Trust 
Seller and buyer's agent: Amy Jackson Smith, Worth
The trust selling at No. 6 buys at No. 7 and pockets $110,000 in the process.
The house, which was once home to Predators general manager David Poile, has six fireplaces, antique chandeliers and, like No. 3, a loggia.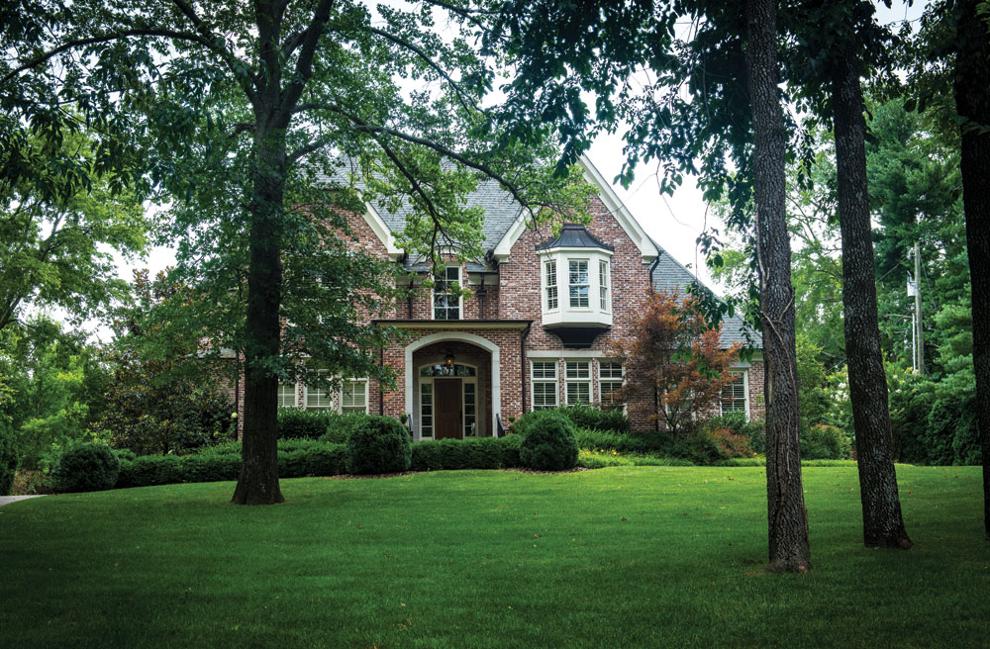 8. 1110 Nichol Lane, Belle Meade, 37205
Buyers: Timothy and Elisabeth Hasselbeck
Sale price: $2.03 million
Sellers: Don and Jane McLeod
Sellers and buyers' agent: Steve G. Fridrich, Fridrich & Clark
Former NFL quarterback and current ESPN analyst Tim Hasselbeck and his wife Elisabeth, former Survivor contestant and host of The View and Fox & Friends, move to the city where Tim's brother Matt spent two seasons under center for the Titans. Matt is the last quarterback to lead the Two-Toners to a winning record, going 97 in 2011.
In any event, this "sophisticated, not fussy family home" comes in at 7,115 square feet, which are "open and airy."
9. 4500 Malone Ave., Nashville, 37205
Buyers: Carlos A. and Polly D. Ryerson   
Sale price: $2.026 million
Sellers: Ellen W. and J. Kenneth Jacobs
Sellers' agent: Steve G. Fridrich, Fridrich & Clark
Buyers' agent: Jody Hull, Bainbridge
The Ryersons — he is an investment manager and she runs a boutique PR firm — relocate from New York to Nashville. Both are Vanderbilt graduates. 
Their new home is a 1965 midcentury modern "designed to be the life of the party" and includes a tennis court and pool.
Seller Dr. Kenneth Jacobs is a local surgeon. 
10. 6284 Bold Springs Road, McEwen, 37101
Buyer: Waverly Wood
Sale price: $2 million
Sellers: Keith and Eileen Giger
Sellers' agents: Tim Thompson and Brent Thompson, Tim Thompson Premier 
Buyer's agent: Will O. Sanders, Bill Collier Realty & Auction
This month's list began with an unusual location and ends the same way, as it is truly rare for Headline Homes to include a Humphreys County entry and it has never before traveled to McEwen.
Of the 500 acres, 350 are high-fenced for hunting, with the balance low-fenced for cattle and other livestock. There are multiple barns, a stream and four lean-to sheds. The house is just two years old but does include antique hardwoods.
Speaking of hardwoods, Waverly Wood is not the name of some old-money scion, but the name of a large lumber concern in McEwen.