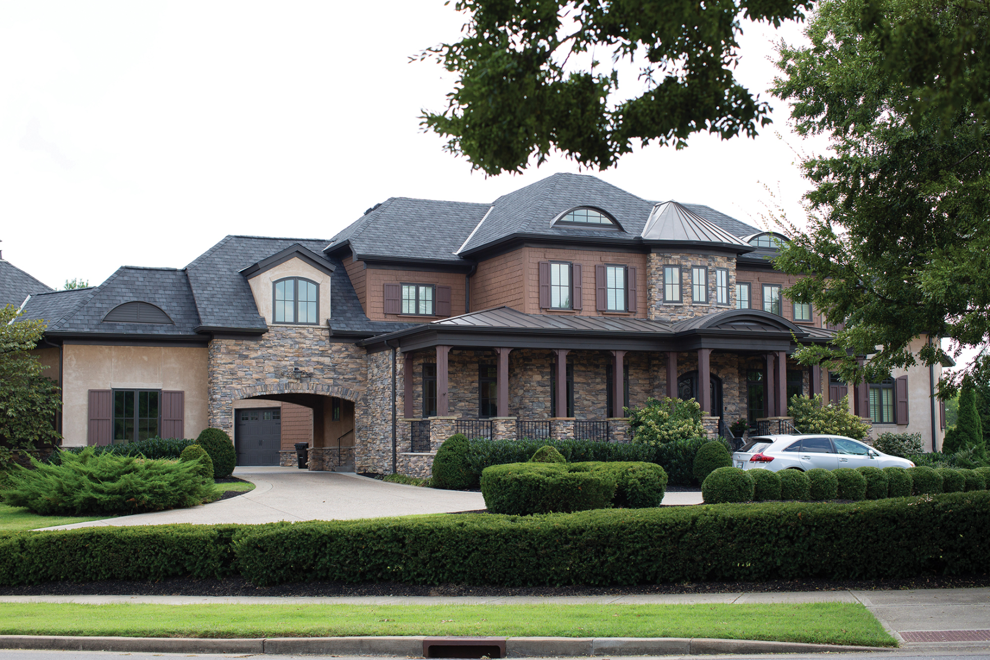 The 37215 ZIP code stretches roughly from Interstate 440 to Old Hickory Boulevard, covering much of Green Hills and Forest Hills. Obviously, it's ripe ground for a headline home to be found.
Indeed, half of the entries this month are inside that ZIP code's bounds, including four of the top five. It was a strong month in general for Davidson County, which locked down all of the top five spots. August was apparently a good month for departing athletes to sell and arriving ones to buy, as a retired Titan moves on and the Predators' big summer acquisition comes to town.
As always, these are the top 10 homes sold in Davidson and surrounding counties in August, ranked by price.
1. 5879 Fredericksburg Drive, 37215
Buyer: Fredericksburg Holdings LLC
Sale price: $5 million
Sellers: Jennifer and H. Calister Turner III
Sellers' agent: Steve Fridrich, Fridrich & Clark
Buyer's agents: Happy Fulk and Tara McGuire, Parks
Turner Family Foundation chairman Cal Turner III, grandson of the name's-the-same founder of Dollar General and son of the company's longtime CEO, sells this 7,375-square-foot home on 1.58 acres tucked between Tyne Boulevard and Granny White Pike.
The buyer of the four-bedroom, six-and-a-half-bath house is hiding behind a banally named LLC with a mailing address matching a Memphis estate-planning law firm.
2. 540 Belle Meade Blvd., Belle Meade
Buyers: Bart and Laurie Ashley
Sale price: $4.4 million
Seller: The Estate of Margaret Ann Craig Robinson
Seller's agent: Elizabeth Walls, Fridrich & Clark 
Buyers' agent: Keri Kidd Cannon, Fridrich & Clark 
This iconic neoclassical on The Boulevard was built in 1928 and underwent an extensive renovation 60 years later. Now, 30 years after that, it sells for $4.4 million to Metro Medical Supply CEO Bart Ashley and wife Laurie. 
Until this purchase, the home had been in the Craig-Robinson family since it was built, first owned by Edwin Craig, who succeeded his father Cornelius as president of National Life and Accident Insurance. Edwin is often credited with launching WSM and the Grand Ole Opry. The late Margaret Ann Robinson — the Scene's 2001 Nashvillian of the Year — was a longtime member of the Nashville Public Library Board and was instrumental in securing a $115 million upgrade for the library system, including the construction of the downtown library. She died in 2017 at age 92.
 3. 1901 Edenbridge Way, Forest Hills
Buyer: Alex Smith
Sale price: $3.295 million
Sellers: Stuart S. and Lisa Patton Southard
Sellers' agent: Bill E. Henson, SilverPointe Properties
Buyer's agent: Renee Johnson Puckett, The Wilson Group
Care Supply Co. founder and CEO Stuart Southard and his wife Lisa, a bestselling novelist and Michael McDonald's former personal assistant, sell their palatial Forest Hills retreat.
The four-floor, 6,800-square-foot home was recently renovated with all the top-end upgrades one might expect: marble in the bathroom, Sub-Zero kitchen appliances and so on. The property includes an infinity pool and a "grand creek," whatever that is. The listing says the house has "10 ceilings," but we assume they mean "10-foot ceilings."
4. 2232 Chickering Way, 37215
Buyer: The Marsh Trust
Sale price: $3,000,700 
Seller: DeMarco Murray
Seller's agent: Paula Hinegardner, Keller Williams
Buyer's agent: Unknown
Former Tennessee Titans running back DeMarco Murray — who retired in the summer of 2018 after seven seasons, including stints with the Dallas Cowboys and the Philadelphia Eagles — sells his Nashville abode. He presumably no longer needs the Chickering Way residence, as he is now the running-backs coach for the University of Arizona.
Murray owned the home for less than three months, paying nearly $2.8 million in May for what was then a still-under-construction house.
5. 2309 Esteswood Drive, 37215
Buyers: Ethan C. and Jennifer Elzen
Sale price: $2.65 million
Sellers: E. Townes and Ellen Duncan
Sellers' agents: Emily Gillett Rosen and Ruth Coppeans, Worth Properties
Buyers' agent: Ann McGugin, Fridrich & Clark
In May, Colorado Federal Savings Bank announced it will move its executive offices from San Francisco (yes, Colorado Federal Savings Bank was headquartered in the very-much-not-in-Colorado Bay Area) to Nashville (which is also not in Colorado). Bank president Ethan Elzen makes the corresponding move, buying an 11-year-old, 7,700-square-foot Green Hills home from venture capital giant E. Townes Duncan. Duncan founded Solidus, which was the primary investor in SouthComm Inc. — former parent company of the Scene.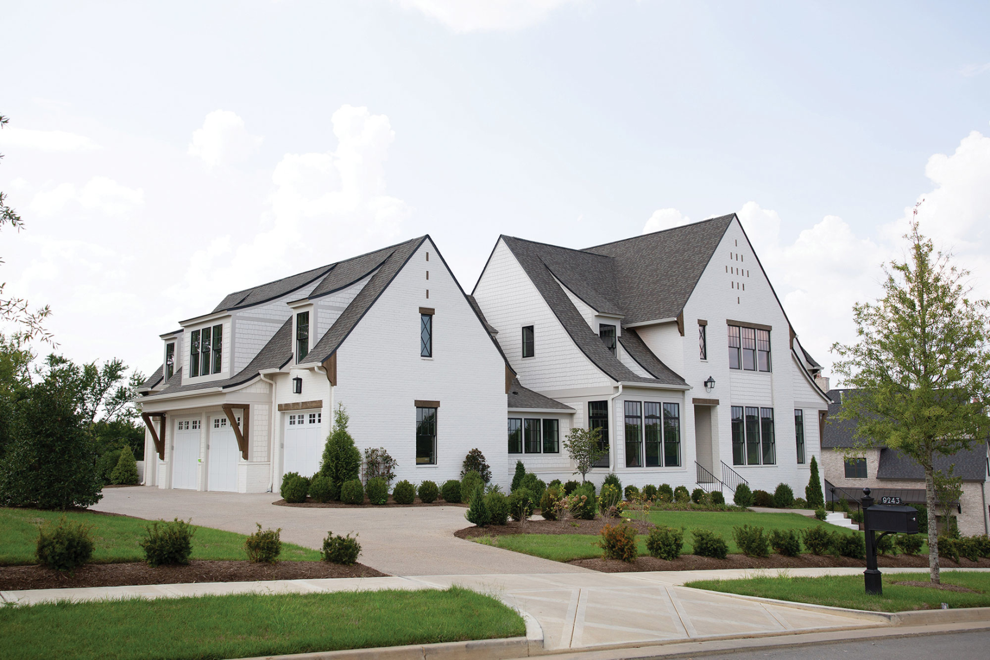 6. 9243 Lehigh Drive, Brentwood
Buyer: 1295 Trust, Matthew Duchene, trustee
Sale price: $2.597 million
Seller: Stonegate Homes
Seller's agent: Mary Kocina, Fridrich & Clark
Buyer's agents: Debra Beagle and Gary Ashton, The Ashton Real Estate Group of RE/Max Advantage
Newly acquired Nashville Predators forward Matt Duchene gets a new home to go with his new $56 million deal. Officially completed by Stonegate at the end of July, the 7,300-square-foot, five-bedroom home includes a "bunk room" in a second-floor bonus room. There's also a wine room as well as a spacious backyard where Duchene's pup, Paisley, may run wild.
7. 234 Fourth Ave. S., Franklin
Buyers: James K. and Mary Charlotte Geraughty
Sale price: $2.3 million
Seller: Boyle Revocable Trust
Seller's agent: Sarah Kilgore, Pilkerton
Buyers' agent: Matt Liogon, Pilkerton
This nearly century-old craftsman is blocks from historic downtown Franklin, and while it exudes the charm commensurate with its age and architecture, a recent renovation — which provided geothermal HVAC, new floors and an updated bathroom — gives it a modern touch.
James Geraughty is the founder and chief medical officer of Unity Physician Partners
8. 756 Steadman Court, Brentwood
Buyers: Bryan C. and Heather Mack
Sale price: $2,260,027
Seller: Arnold Homes
Seller and buyers' agent: Susan Gregory, Parks
Here's another just-completed new build in Williamson County, checking in at 8,600 square feet with another 1,800 as-yet-unfinished square feet of space in the basement.
Among the fun features: a floating staircase in the grand foyer and a see-through fireplace in the family room. Bryan Mack is the president of U.S. Medical Scientific.
9. 4232 Wallace Lane, 37215
Buyer: Albany Road Property Trust
Sale price: $2.2 million
Seller: 4501 Alcott LLC
Seller's agents: Lacey Newman and Jonathan Heard, Compass Real Estate
Buyer's agent: Cory Holman, Compass Real Estate
Sneaky, sneaky! Albany Road Property Trust has a mailing address in Toorak, Victoria, Australia, one of Melbourne's tonier suburbs. That's not really enough to suss out the actual buyer, except that simultaneous with this purchase, a 12th Avenue property was associated with the trust, and the signatory as a representative of the trust was country music singer Randy Houser's wife, Tatiana, who — wouldn't you know it — hails from Australia.
The Housers are the first owners of this Vintage South new build.
10. 488 Jones Parkway, Brentwood
Buyer: Unknown
Sale price: $2.15 million
Sellers: Dean and Kelly Wegner
Sellers' agent: Tara DeSelms, DeSelms Real Estate
Buyer's agent: Angela Peach, Compass Real Estate
This month's list wraps up with the requisite Annandale entry.
There are hickory floors throughout, a grand foyer and Thermador appliances sure to get a reaction. Seller Dean Wegner is founder and CEO of clothing company Authentically American.