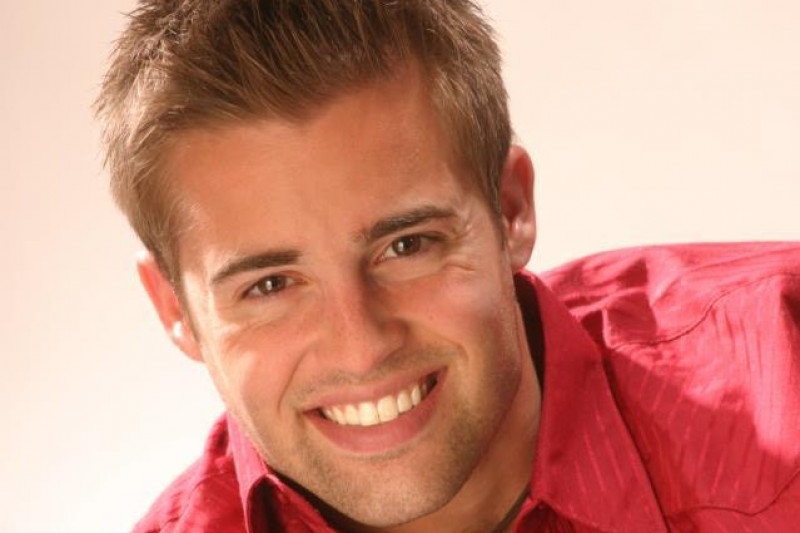 A former country singer has accused powerhouse public relations executive Kirt Webster of sexual misconduct.
Austin Rick, who also used the stage name Austin Cody, moved to Nashville in 2008, leaving his home in Maryland at age 18 to pursue a country music career. Shortly after arriving in town, he says, he was introduced to Webster, a publicist known for representing such high-profile artists as Dolly Parton, Kenny Rogers and Kid Rock.
"Yeah, I was finishing high school when I made a little demo album with a vocal producer up there in Maryland, and sent it down there to Daren Smith and The Dancehall Doctors, and when they got a hold of it, I guess they liked what they heard," Rick tells the Scene. He began working with producer Brett Beavers, who introduced him to Webster.
"I started working with Kirt, and before I knew it, it didn't take long before I was trapped in a hellhole that I could not get out of," Rick says. "I trusted him completely, and he wanted to make me a star just long enough to sexually molest and abuse me. And I remember one time he told me, 'I want there to be fireworks in your career, but only if there's fireworks between us.' And that was like pretty early on in our relationship."
Through a spokesperson, Webster has denied Rick's claims: "As a single adult, Mr. Webster has had multiple relationships over the course of his professional life, all of which have been consensual. This includes a brief relationship with Mr. Rick. It saddens Mr. Webster that nine years later, after Mr. Rick's music career has been stagnant, Mr. Rick has taken the opportunistic approach of mischaracterizing that relationship and posting untrue allegations."
The country hopeful says he was in Nashville for only a year. Rick alleges three separate incidents in which he says Webster made sexual advances toward him.
First, Webster allegedly told Rick that in order for the singer to be in Playgirl magazine, Webster needed to see him nude.
"I had to strip naked so he could give me a blow job," Rick says.
Second, Rick says that after an Easter party at Webster's house, several people were in a hot tub when Webster began "reaching up underneath my bathing shorts and fondling my genitals, and smiling and winking at me, while I'm just sitting there."
Later, after a couple of drinks, Rick woke up to find himself in Webster's bed, where Webster was "hugging me, kissing me all over my face and mouth, and neck and lips."
"I know I was sexually assaulted, I don't know if I was raped," Rick says. "When I woke up in his bed, I knew after that I had to leave."
Rick says he escaped to a friend's house and shortly after returned home. He joined the Army, but was discharged after injuring his knee. He says he enrolled in college at the University of North Carolina and graduated in May. Rick tells the Scene he has no interest in pursuing a career in country music again.
Rick says he's speaking out in hopes of preventing someone else from having the same experience. He made an initial set of allegations public on Facebook on Friday, inspired by the #MeToo campaign of other victims of sexual harassment coming forward. Rick says that Webster continued to text him over the years, and provided the Scene with screenshots of conversations as recent as this year.
"For years, I was so ashamed, and since then, I've overdosed once and I've slit my wrists another time," Rick says. "I've been in therapy for seven years. I just want to try to get some validation that I am still a worthwhile person, while at the same time, making sure that no other victim is his again."