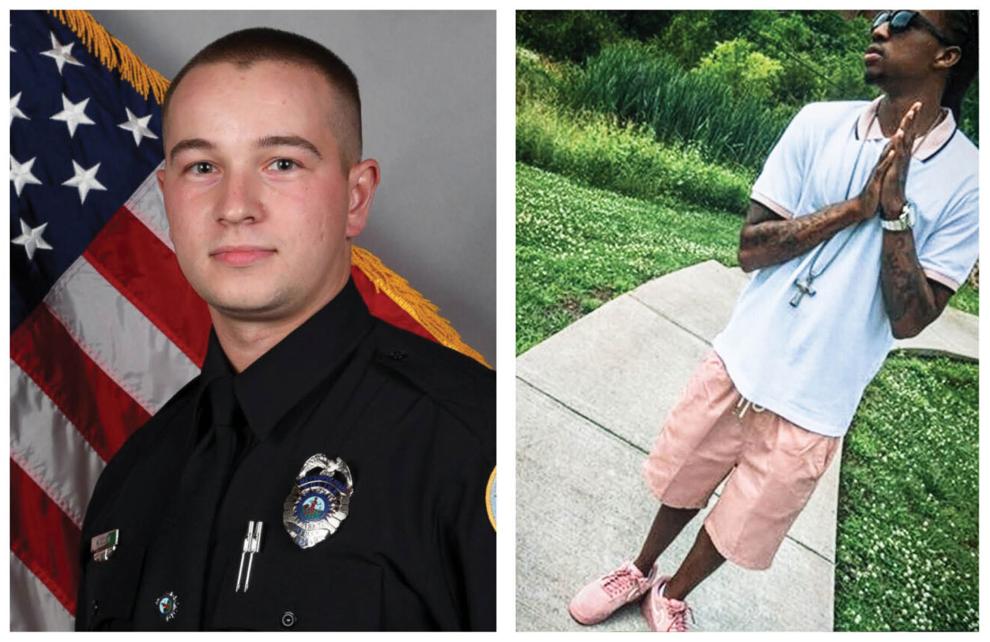 About an hour before sunset on July 26, 2018, Metro Nashville Police Officer Andrew Delke was patrolling North Nashville looking for stolen cars. Delke, a white officer who was then just 25 years old and less than two years out of the police academy, had recently been assigned to the newly formed Juvenile Crime Task Force. The unit had been directed to, among other things, make traffic stops as part of its search for stolen vehicles and juvenile offenders. 
The details of what happened next, at least according to prosecutors, would emerge two months later in an arrest warrant charging Delke with criminal homicide. 
As Delke patrolled the area, authorities said, the officer became suspicious of a white Chevrolet Impala that conceded the right of way to him at a stop sign. He followed the car and ran the license plate to see if it was stolen. It came up clean, but he continued to follow the car. When the Impala pulled onto the highway, Delke attempted to stop it, turning on his blue lights. The Impala sped away. Delke didn't give chase, but instead turned off his lights and continued following the vehicle from afar. Soon, though, he'd lost sight of it. 
Around 7:05 p.m., Delke pulled into the parking lot of the  John Henry Hale Apartments. Moments earlier, a white vehicle had pulled into the same parking lot. Authorities later said in the arrest warrant that Delke misidentified that vehicle as the Impala he'd been following earlier. In any case, after Delke pulled into the parking lot, one of several men standing near the car — a Black man who was then 25 years old, the same age as Delke — took off running. It was Daniel Hambrick. 
Delke chased after him and can be heard on audio from police radio reporting that Hambrick had a gun. Hambrick ran out of the apartment parking lot and around a corner onto Jo Johnston Avenue, sprinting through a series of front yards that line the street. Running behind him, according to the arrest warrant, Delke shouted at Hambrick multiple times, warning him to "drop the gun or I'll shoot." Hambrick kept running, and as can be seen on surveillance footage, Delke stopped running, aimed his gun and fired four times. Hambrick was hit twice in the back and once in the head, killing him. 
Two months later, Delke was arrested and charged with criminal homicide. In January 2019, he was indicted for first-degree murder. He is the first Metro officer to face criminal charges for an on-duty shooting. His trial was set to begin last year, but was delayed twice due to the COVID-19 pandemic. It is now set to proceed next month, with jury selection scheduled to begin on July 6. 
In the nearly three years since the shooting, Daniel Hambrick's face has appeared on signs and murals. His name has been a part of protest chants that echo through Nashville streets. His killing has already played a role in prompting changes to Metro government. On the night Hambrick was shot by Delke, community organizers were canvassing Nashville neighborhoods to drum up support for an effort to create a Community Oversight Board for Nashville police. In the days that followed, signatures for their petition seeking to force a referendum on the idea poured in. Their effort succeeded — Nashville voters ultimately voted to create the board. 
Now comes the unprecedented criminal trial. 
We know that Officer Andrew Delke shot and killed Daniel Hambrick on July 26, 2018. Soon, a jury will be asked to decide if it was murder.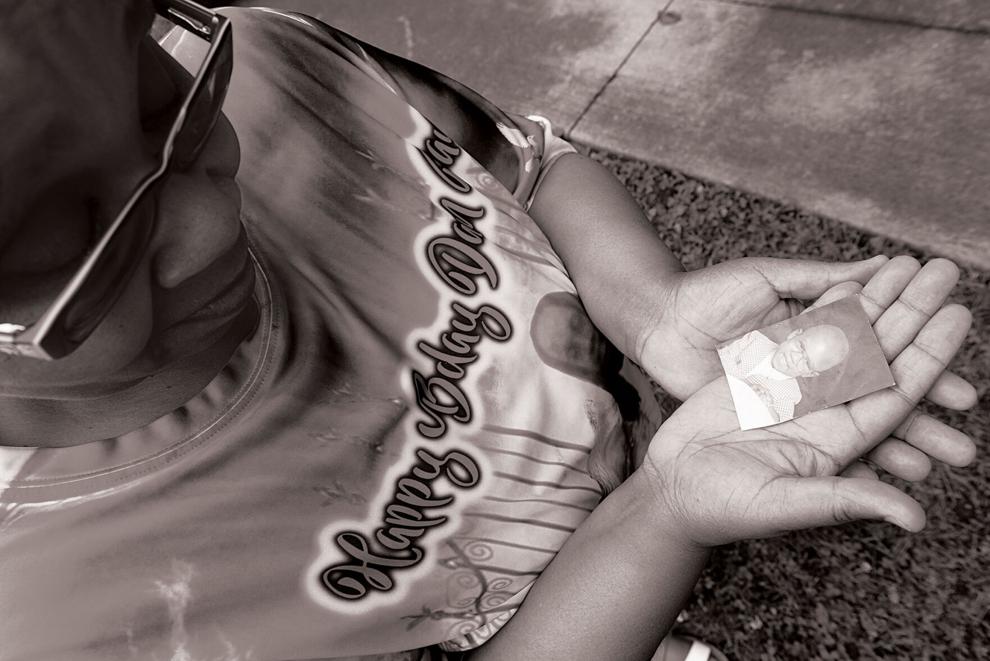 ---
With the trial just weeks away and a gag order put in place by Judge Monte Watkins, the people closest to the murder trial of Andrew Delke aren't talking. District Attorney Glenn Funk's office has declined to comment beyond its statements and filings in court. Delke's defense attorney David Raybin, citing the judge's orders, tells the Scene that neither he nor his client could comment. Additionally, Vicki Hambrick, Daniel Hambrick's mother, declined to be interviewed for this story, citing advice from the DA's office. 
Media coverage has been an issue in the case itself from the start. For more than a year, Raybin has argued that the media attention — starting with the publication of the surveillance video footage released by the DA's office — has contaminated the jury pool and made it impossible for his client to receive a fair trial. 
"The proof in this case is that an overwhelming number of people think this man is already guilty, and that's why I'm standing here," he said in a November 2019 hearing, as reported by WPLN. "I don't want to have to ferret them out. His presumption of innocence is too dear and precious to go in there with a bunch of people that have got that preconception."
Raybin sought to have jurors brought in from out of town. That request was denied. Then, arguing that the massive protests around the police killings of Breonna Taylor and George Floyd further biased the jury pool against Delke, Raybin asked that the trial be moved out of the county altogether. That request was also denied by Watkins. 
So the trial will proceed in Davidson County with a jury of Delke's Nashville peers. A precursor came recently in the form of a hearing on June 4 and 5 in which the defense presented testimony and evidence they want to use in the upcoming trial. The hearing foreshadowed at least some of what Delke's attorneys are likely to argue and the issues that may become central to the case that a jury hears. 
In 2019, after Delke was indicted, the Nashville chapter of the Fraternal Order of Police put up a now-expired website ostensibly meant to provide the "Truth About Delke" but primarily focused on Hambrick. Describing Hambrick as a "dangerous convicted felon," the site included a photo of him with a gun and other shots of him holding stacks of money. 
It's true that Hambrick had a criminal record that included felony gun and drug convictions. It is also true that, according to police, Hambrick was in possession of a gun illegally on the night of July 26, 2018. But on that night, when Delke went chasing after Hambrick, the officer didn't even know the identity of the person he was chasing, much less anything about his background with the criminal justice system. In her order sending the case to a grand jury in 2019, Judge Melissa Blackburn wrote: "The decision to pursue Mr. Hambrick on foot seems from this proof to have been prompted by mere assumptions. While this behavior was sufficient to cause Mr. Delke to exercise caution for his own safety, it did not justify the foot pursuit and the killing of a man suspected of no crime known to the defendant at that time."
Hambrick's family members have objected to characterizations like those made by the FOP in interviews, calling them attempts to prosecute the victim. 
Nevertheless, Delke's legal team appears intent on using Hambrick's past as part of his defense. One of the witnesses they called at the recent hearing was a former probation officer of Hambrick's. He testified about Hambrick having been shot previously and also said that he later worked at a gun range where he saw Hambrick with a gun illegally before asking him to leave. Raybin also introduced more photos of Hambrick, which are currently under seal. 
"Character assassination," ADA Roger Moore told the court in response. "That's all this has been. All these pictures are for is the unspoken, if not overtly, 'This is someone whose life was not worth anything because of some of the actions that he may have participated in.' "
As much as surveillance video footage has already shaped what we know about the shooting, a big issue in the trial will be footage that we can't see. In an interview with the Tennessee Bureau of Investigation two days after the shooting, Delke told investigators that at one point during the chase, Hambrick turned and aimed his gun at the officer. Although the available footage of the chase shows nothing like that, it was revealed at a court hearing in January 2019 that a portion of the chase — a 36-foot stretch in one corner of the apartment complex's property — was in what seemed to be a blind spot. At that hearing, prosecutors brought forth evidence to argue that it was not possible for Hambrick to have turned and aimed his gun at Delke during the time the two men were in that area; Delke's attorneys argued it was. 
At this month's pretrial hearing, however, Delke's attorneys sought to present evidence that, although one camera was missing from the complex due to a lightning strike, there were in fact other cameras that could have captured that part of the chase. The defense questioned witnesses who were involved in obtaining the surveillance footage about why footage from every camera at the complex wasn't obtained before it was overwritten and whether all the cameras were operational. 
Still another argument previewed at the recent hearing was whether Delke was justified in following the car he deemed suspicious to begin with, or whether he was justified in chasing after Hambrick before eventually shooting him. Prosecutors from the very beginning have laid the groundwork for an argument that he was on increasingly shaky ground starting from his decision to follow the white Impala. They've suggested that the shooting was only the final unjustified action in a series of them.
But in a move that raised eyebrows in Nashville's legal community and led to some tension in the courtroom this month, Raybin called former Nashville DA Torry Johnson, presenting him as an expert witness on Fourth Amendment issues. From the stand, Johnson testified that, in his view, Delke had reasonable suspicion to follow the white vehicle. Johnson argued that once the driver sped off, refusing to pull over after Delke turned on his blue lights, Delke had probable cause to arrest the driver. The officer, Johnson said, could reasonably consider it a hot pursuit. As for Delke apparently mistaking one white vehicle for another, Johnson said that such a "reasonable mistake" did not negate the reasonable suspicion that Delke had. Johnson acknowledged that the chase began before Delke saw Hambrick's gun, but suggested he had a duty to pursue Hambrick once he did see the gun. Arguments to that effect are likely to be disputed by prosecutors, who have emphasized that Delke couldn't know Hambrick wasn't legally permitted to have the gun. But as his testimony went on, Johnson seemed to foreshadow part of the argument Delke's defense team will use in an effort to convince a jury that the shooting was justified. 
"Once he became armed," Johnson said of Hambrick, "then I think he presented a very real threat not only to Officer Delke, but anybody else in the vicinity."
It was a remarkable moment: A former district attorney testifying as part of the defense for a police officer who is being prosecuted for murder by the current district attorney. For the time being, prosecutors pressed Johnson on only one issue.
"If this case had happened under your watch, Daniel Hambrick would have been just another young dead Black man," ADA Ronald Dowdy said to him. 
Johnson rejected the suggestion, saying it's not what he'd been asked or what he'd said. The upshot seemed to be whether Johnson would have prosecuted Delke for the shooting if he were still district attorney. Asked that question directly by the Scene during a recent interview, Johnson declines to answer.
"I'm not gonna answer that because it's pending litigation," Johnson says. "I could answer that, but I'm not going to because I don't think that's what I should be doing at this time, given the status of this case."
When asked if he was at all reluctant to participate in the case, he hesitates. 
"Well, let's say I didn't volunteer my services," he says. "I was asked if I would look at it and make some comments about how the incident began from a legal standpoint. I said I'd do that." 
How much money do you make for that kind of work? Johnson laughs.
"Not much," he says. "Not anything like the prosecution's latest expert. One-hundred-fifty dollars an hour. I've quit charging, I don't like keeping time."
Johnson's testimony will go to the heart of the legal matter. He — and Delke's defense team generally — argue that the officer's actions were justifiable. Prosecutors have and will argue that they were not, starting with his pursuit of a vehicle driven by someone who hadn't committed a crime and ending with him firing four shots at the back of a fleeing man. 
Tennessee law lays out the criteria that must be met:
... the officer may use deadly force to effect an arrest only if all other reasonable means of apprehension have been exhausted or are unavailable, and where feasible, the officer has given notice of the officer's identity as such and given a warning that deadly force may be used unless resistance or flight ceases, and:

(1) The officer has probable cause to believe the individual to be arrested has committed a felony involving the infliction or threatened infliction of serious bodily injury; or

(2) The officer has probable cause to believe that the individual to be arrested poses a threat of serious bodily injury, either to the officer or to others unless immediately apprehended. 
Bryan Stephenson, a Nashville-based defense attorney who also has previous experience as a prosecutor, tells the Scene he doesn't believe Delke can prove that "all other reasonable means of apprehension" were exhausted before he fired on Hambrick. As for whether Delke had probable cause to believe that Hambrick had threatened infliction of serious bodily injury, the officer has claimed Hambrick pointed his gun at him. That would seem difficult if not impossible to prove without video footage of the unseen portion of the chase, though. In lieu of that, Stephenson acknowledges, Delke's defense team can argue that Delke had probable cause to believe Hambrick was a threat to the officer or others. But Stephenson finds that idea hard to fully accept. 
"This notion that if a guy has a gun he instantly is a threat to everyone around him," Stephenson says. "I mean, hell, we're about to have [permitless] carry in this state. Last year it was close to [permitless] carry, it's so easy to get a permit. Now, I realize that Hambrick was a felon and he couldn't have it, but Delke didn't know that at the time."
---

In March, the Metro Nashville government agreed to pay $2.25 million to Daniel Hambrick's family to settle a federal civil rights lawsuit against Delke and the city seeking $30 million in damages. The suit argued not only that Hambrick's rights were violated but that the MNPD was home to a "culture of fear, violence and racism." 
Under the agreement, Metro and Delke do not admit wrongdoing or liability, according to city officials. The Hambrick family's attorneys, Joy Kimbrough and Kyle Mothershead, said at the time that "while money can never make up for the loss of Daniel's life, we are proud to have delivered some measure of justice for Daniel's family."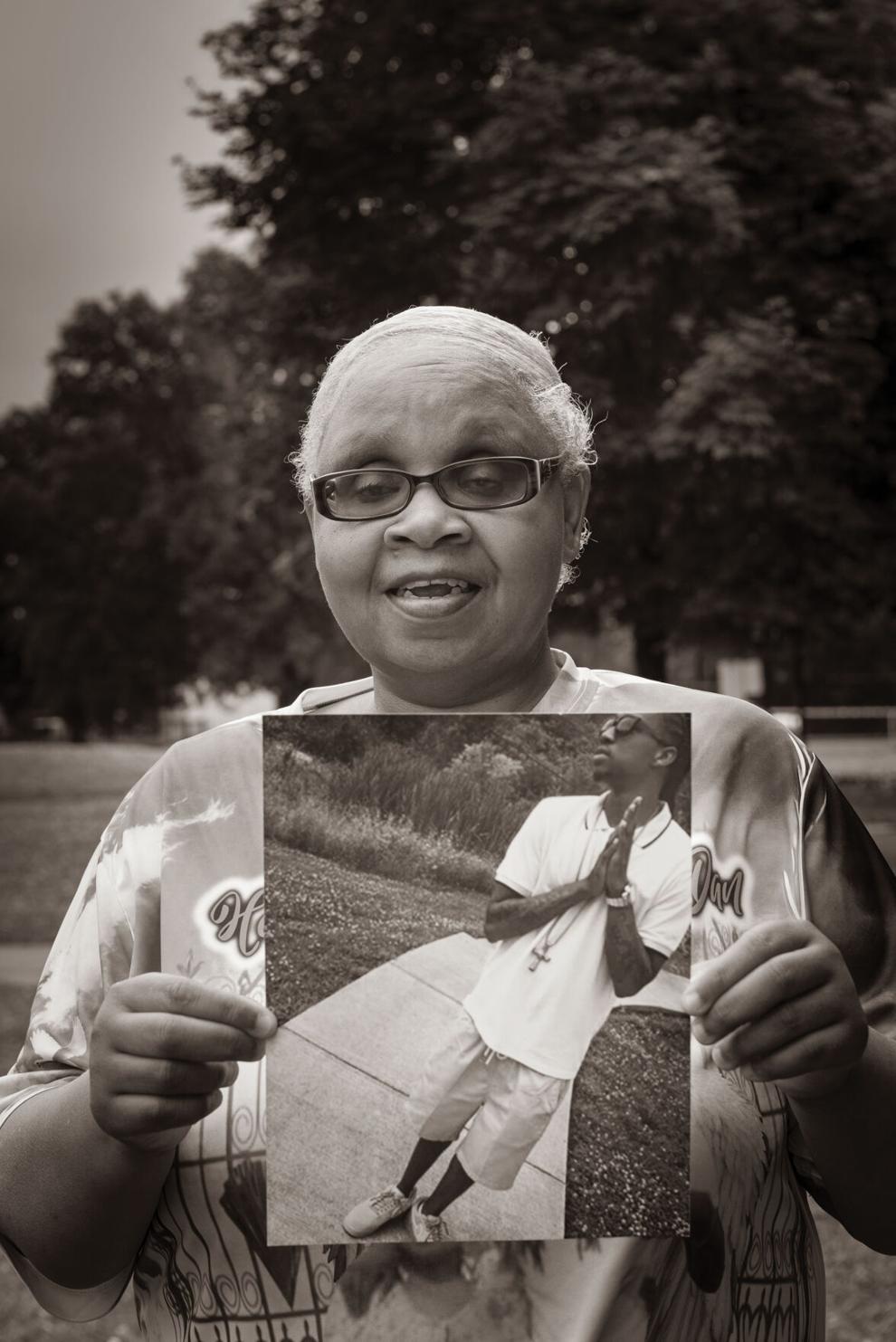 The attorneys noted that it was smaller than settlement amounts paid to Black men and women killed by police officers in other cities. 
"We can all draw our own conclusions regarding what this settlement says about how much Nashville values black life," the attorneys said in a statement. "And while we are less than inspired by the value that Nashville has placed on Daniel's life, we remember the pivotal role that Daniel's murder played in the passage of the Community Oversight Board referendum. For that, we are forever grateful."
While Vicki Hambrick declined to be interviewed for this story, she did provide photographs of her son. She is legally blind and used to rely heavily on him for help going about her days. On a recent Friday morning, as she and a friend share various photos, she occasionally smiles at a memory of Daniel when he was a boy. Sometimes she even laughs. But her face straightens when she asks a reporter about attending an upcoming court date. Speaking quietly, under a pavilion just across the street from where her son was killed, she says she's ready for it all to be over.