This article is part of a two-story cover package on this weekend's Music City Grand Prix. See also: "Music City Grand Prix: In It for the Long Run."
---
Tell people from Nashville that you're into motorsports and auto racing, and they'll tend to assume you mean NASCAR. That's because stock car — a historically wild Southern sport with a legacy at our own Fairgrounds Speedway — has been the most popular style of racing in America since the 1980s. I myself grew up on NASCAR and its outsized heroes, including Richard Petty, Cale Yarborough and the late, great Dale Earnhardt. But I was also dazzled as a kid by the epic Indianapolis 500 on Memorial Day weekend. And over time, particularly with the advent of HD television and the fascinating rise of now-retired driver Danica Patrick around 2005, I became hooked on the sport that's built around the Indy 500, the style of racing known as, and run by, IndyCar.
IndyCar is America's premier league for open-wheel racing, meaning the cars' spinning tires are unguarded. This makes for a contest that requires precision and reflexes as much as pure speed. In NASCAR, the automobiles bump and nudge like a rugby scrum. Contact between or among lighter, lower and quicker IndyCars can lead quickly to calamity, so much of the sport's breathtaking suspense lies in just how close the contestants are to each other while traveling at 100 to 200 mph — without touching. It combines uncanny concentration, prodigious if not obvious athleticism, layered strategy and teamwork worthy of any great basketball or soccer squad.
In a remarkable turn of events, IndyCar is coming to the streets of Nashville. A vast logistical operation has set up a temporary 2.17-mile track around the parking lot of Nissan Stadium and across the Korean War Veterans MemorialBridge, out and back, promising an eye-popping thrill ride roughly 80 feet above the Cumberland River. IndyCars are often likened to fighter jets, and this will be the closest we've ever come to watching them fly.
While this audacious new racecourse will be mesmerizing and fascinating for IndyCar fans, many Nashvillians will witness this particular form of racing with little background or context. So, while the Big Machine Music City Grand Prix is going to be a party for 60,000 on-site spectators with two stages of live music and a variety of events over three days, it will be so much richer to understand what's happening and what's at stake on the track — this is a more complicated game than it appears. For the fan as for the drivers, IndyCar produces a lot of fast-paced mental input, and it takes some orientation to follow along.
---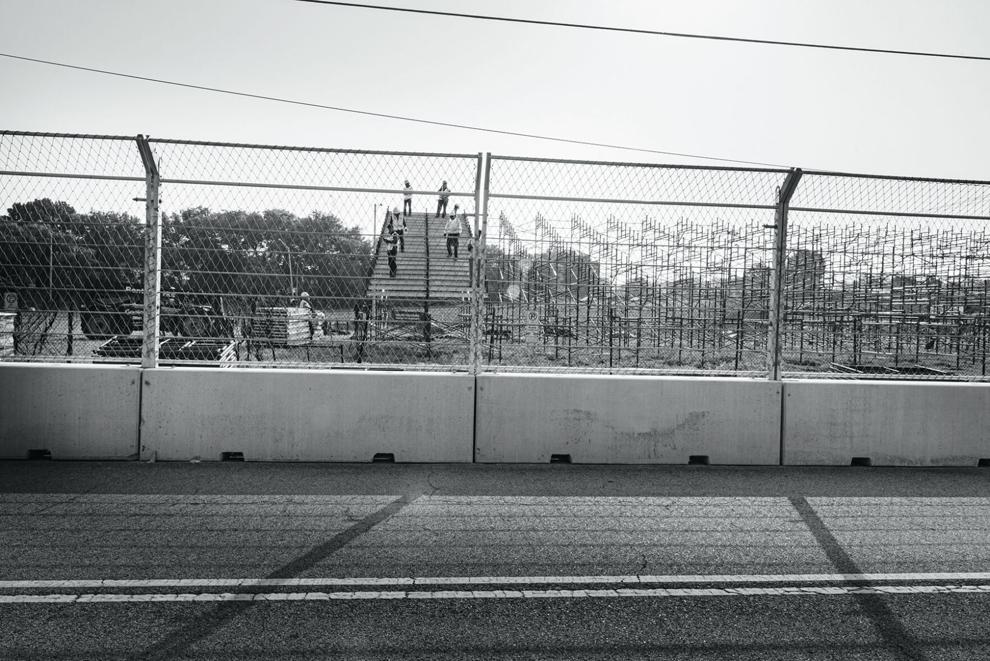 The Track's Twists and Turns
The tired joke is that race car drivers just turn left all day, but that's not the case here. Some IndyCar tracks are indeed classified as "ovals" — like Indianapolis — where the emphasis is on miles covered (i.e., 500) at top speed. But each season also finds the cars competing on "road" courses — specially built tracks designed with a mix of left- and right-hand corners and elevation changes to challenge the drivers — and "street" circuits like Nashville. These are built for a weekend, bounded by concrete barriers, tire walls and catch fences. Organizers hope Nashville will join the historic street courses of Long Beach and St. Petersburg as fixtures in the IndyCar season. (More on that in our companion story, "In It for the Long Run," on p. 16.) They say Nashville, with its long straightaways, is going to be the fastest average-speed street course on the calendar.
Obviously, the Korean Veterans bridge is the Nashville track's showpiece. It'll be the first Grand Prix raceway to span a major body of water, and it'll provide iconic moments in person and on TV. The first will be the start, where the cars will form up in their starting grid and accelerate two by two down the eastbound side of the bridge as the green flag falls. As the bridge morphs into Shelby Avenue, the cars will brake hard and jostle for position as the wide left-hand Turn 9 quickly narrows like a funnel. If there's not a collision on the first lap, it will be due to the reflexes and experience of the drivers.
Other features to note include the finish line just in front of Nissan Stadium's east front and pit row, and the quick left-right combination of Turns 1 and 2. This feature, called a chicane, is designed to slow traffic down at a crucial spot where cars will re-enter the racing action from the pit lane. Then, accelerating from about 60 mph, the racers will bend right and streak up the westbound side of the bridge. As drivers approach the blind crest high above the river, they'll feel their body grow light in their harnesses, while the cars will be concurrently pressed down to the track by aerodynamic downforce. They'll be able to drive two abreast on the bridge, tempting drivers to attempt passes. The sound rocketing down the Cumberland River should be an experience in itself. Bring earplugs.
During a brief stay on the west side of the Cumberland comes a knotty hairpin made of Turns 4 to 8. Here the cars will have to sort into a single file line, but some drivers are said to be thinking this slow-speed complex could be a good passing zone — akin to the famous hairpin turn at Monaco. After the right-hand Turn 8, the cars will cross from asphalt onto the concrete surface of the bridge and go full tilt along a half-mile, gently bending rocketway, perhaps reaching 205 mph. Then toward the bottom of the hill, they'll brake hard and enter that Turn 9 funnel, and the cycle will begin again. A lap should take a bit more than a minute, but watch lap times carefully, because nobody really knows. And even margins of a 10th of a second per lap are where the difference is made in IndyCar.
---
How to Watch a Race
An 80-lap IndyCar contest can't be won by going full-tilt the whole time any more than a runner's marathon can. Drivers will pick their times to burn the most fuel, punish their tires, take the most risk. Watch as the teams choose when to swap between the two tire types. The red-banded ones are quicker and softer but wear out faster. The black-banded tires are more durable but slower per lap. Tires are changed, of course, during pit stops, which should happen three to four times per car during this race. Focus on the coordination of the crews as they jump over the wall to change four tires, tweak the car's wings and fuel it up for the next stint. All that takes about seven to nine seconds.
On track, watch the entire field — not just who's "winning" — for two reasons. Passes in midfield have points implications for the overall driver championship. Also,  with pit stops shuffling the order, it's not always the car in front that has the upper hand. In my racing journey, I found it revelatory to focus less on who's leading but instead focus on the cars in pursuit, because then you can feel just how hard it is to not get left behind by these fearsome 700-horsepower machines and their highly trained pilots. I like to say racing is a movie with only the car chase, and who doesn't love a car chase?
IndyCars have only manual steering, so the forces of the road are sent back through the steering wheel, which takes immense muscle to control. That applies to braking as well. Watch for puffs of smoke from drivers' tires in the braking zones. These "lockups" represent tiny miscues that can lead to flat spots on the tires and frustrating vibrations. 
Races, particularly ones as hot as Nashville, leave drivers spent physically and mentally. While shifting gears with their fingertips dozens of times each lap, they're taking stock of every turn apex, the positions of the cars around them, the surface of the road, and every nudge and skitter of the car on the slick pavement. They can feel the car getting lighter as it burns off fuel and their tires losing performance as they scrub off their rubber. The drivers endure two to four G-forces in every direction as they lap, and in crashes they can suffer tens of Gs. I hope you come away from the race weekend with due respect for their mental focus, courage and physical endurance.
A word about wrecks. Yes, they happen, and no, we don't enjoy them. They disrupt the action and put our drivers in danger. For decades, open-wheel, open-cockpit racing was absurdly deadly, claiming multiple lives a year. Relentless high-tech improvements in driver safety starting around 1970 slowed that dramatically, but the sport is still perilous. Four IndyCar drivers have perished since 2000, the most recent being Englishman Justin Wilson in 2015. Last year, IndyCar added a structural halo above the drivers' heads, and several scary crashes have suggested that these "aeroscreens," controversial at first, have been and will continue to be life-saving. 
---
A Packed Race Weekend 
While the featured race takes place late Sunday afternoon, the IndyCar experience represents a full weekend of on- and off-track activity. Friday provides a session for driver practice, where racers and teams will get their first experience of the street circuit. They'll take stock of bumpy sections, the transitions from concrete to asphalt, braking points, the quirks of entering and exiting the pit lane, and more. In Nashville, the teams have a lot to learn about how to adjust the cars' wings and suspension to maximize grip in the turns and minimize drag on the long, high-speed straightaways. They'll get a feel for the bridge and the complex hairpin turn. And they'll look for auspicious places to set up and pass their competitors.
Don't overlook qualifying, which takes place on Saturday afternoon. Cars race the clock in a boundary-pushing rush comparable to competitive downhill skiing. The cars run with low fuel and special aerodynamic tweaks for sprint-like speed versus the marathon approach to the race, so they're never lighter or quicker than on Saturday. Watch the drivers duck in and out of the pits here, making adjustments for the day's conditions. Over three rounds, cars are eliminated until Sunday's starting order — or grid — is established in order of lap times achieved. Starting position is important but not essential to winning. Fans watch for drivers to make up positions at the start, and if conditions are right, cars can recover from a weak Saturday and move to the front through passing and quick pit stops. If it should happen to rain, starting order becomes less consequential, and even last-to-first performances are not unheard of "in the wet."
There are more races during a weekend than just IndyCar, as other leagues tag along to fill up the three days with action. During the Nashville experience, you'll also be able to watch Trans Am (essentially American muscle cars) and GT America cars — the nomenclature here is a bit deceptive, because most of the brands running will be modified European sports cars, including Mercedes, Audi, Porsche and Aston Martin. Unlike the IndyCar garages, which will be closed to all but the highest dollar ticket-holders, both those leagues' paddocks will be open for browsing by general ticket holders. 
And whenever there aren't motors ripping around the track and over the concert-ready production setups, there will be music. A variety of headliners and local artists are set to play between Friday at 10 a.m. and Sunday night. Friday night's closeout show will feature Brooks & Dunn, Jamey Johnson and others. Saturday's headliner is country artist Jon Pardi, while Sunday's post-race party is a Grand Ole Opry special featuring The Oak Ridge Boys, Justin Moore and others. 
General-admission fans will be able to roam from a "Beach" on the riverbank and Cumberland Park all the way to the interior of the track along Shelby and Interstate Drive. The area includes a Family Fun Zone next to Nissan Stadium, food trucks and enclaves for sponsors and merchandise. Vital for paying attention to the racing action will be the 19 large video screens distributed around the racecourse. With about half the track on a suspended bridge, Nashville comes with less advantageous sightlines than most courses, and some of the best viewing angles have been eaten up by high-dollar patron packages and sponsors. So do yourself a couple of favors. Attend Saturday for qualifying so you can get a sense of the best spots for viewing a part of the track and a good video picture. And record the race at home on your DVR. As fun as a live race is, it's honestly easier to follow the competition with expert commentary and a bird's-eye view. And second, you'll want to see the race as the international television audience sees it. If all goes well, it should make Nashville look like a bridge to the future.
---
Drivers to Watch
IndyCar tends to be a hotly competitive sport, less prone to dynastic teams or drivers than its money-bloated international cousin Formula One. So far this season's 10 races have produced eight different winners. Remember that on Aug. 8, you'll be watching but one contest from a 16-race season in which drivers are competing for points toward the season championship. That's why a pass in the midfield can be as consequential as a pass for the lead at Nashville in terms of who reigns come September. Here are some of the key drivers competing in Nashville.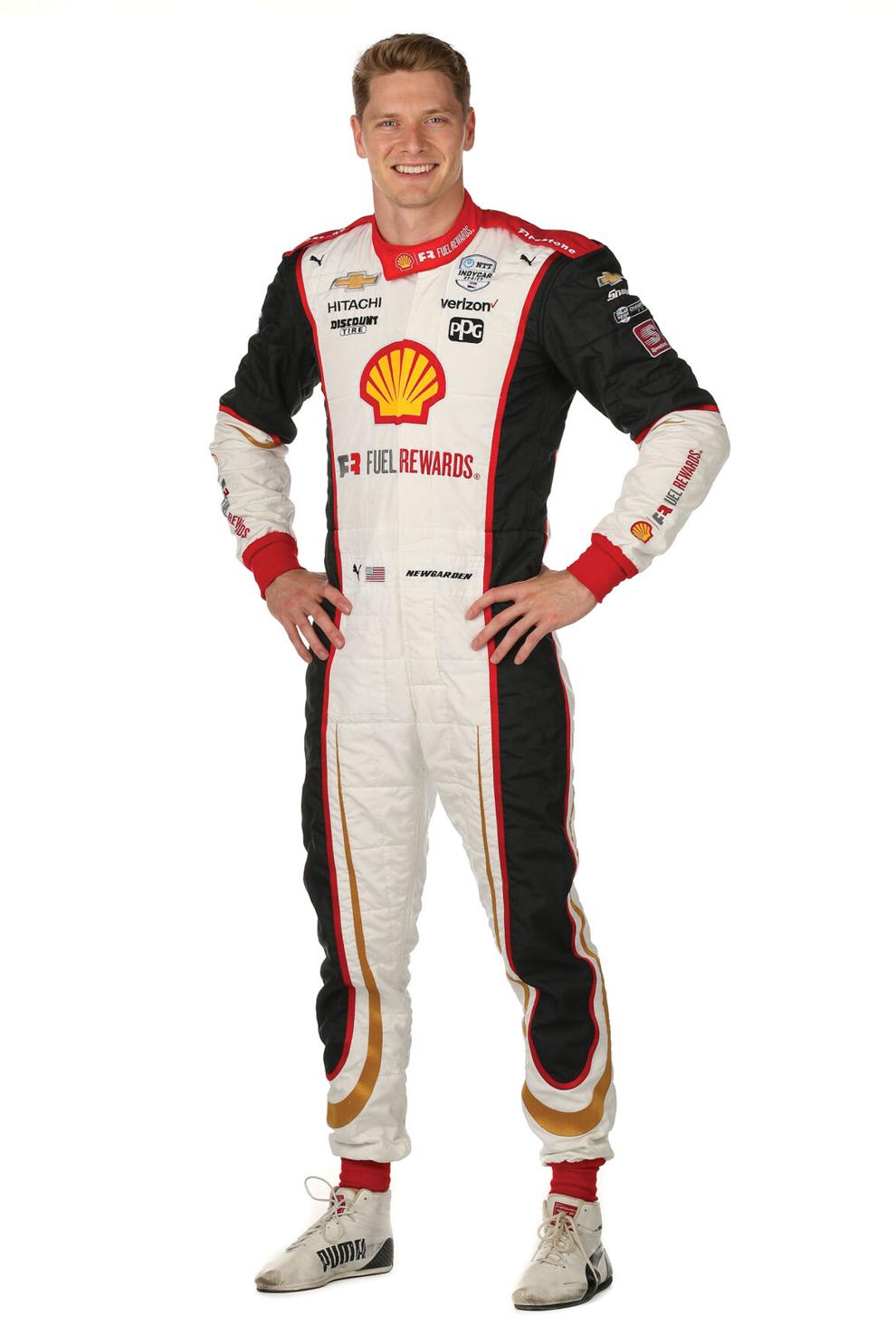 Josef Newgarden will be a star of the coming week — because he's the only IndyCar driver to have grown up in Nashville, and because the local guy has at age 29 already snagged two IndyCar season championships, in 2017 and 2019. He started this year ignominiously, however, with an unforced spin and wreck on the first lap of the first race in Birmingham, Ala. He's had ups and downs since, but in taking his first trophy at Mid-Ohio on July 4, he arrives as the most recent race winner. 
---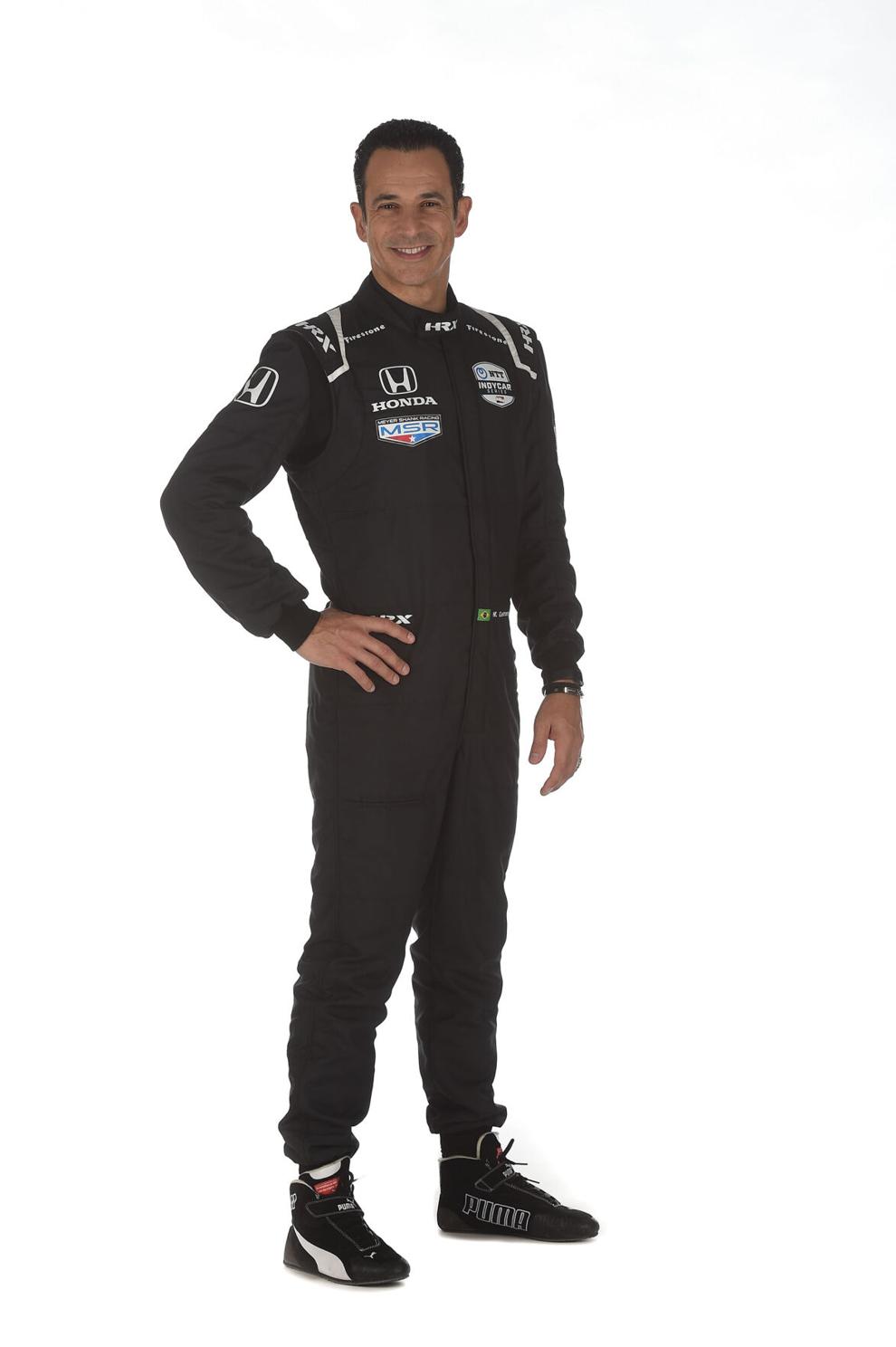 Hélio Castroneves is a veteran and fan favorite for his mile-wide smile and abundant Brazilian charisma. He became known to a lot of civilians by winning Dancing With the Stars in 2007, paired with future country artist Julianne Hough. Racers and fans revere him because he's won the Indianapolis 500 a record-sharing four times, including this year's thriller in May. The season championship has eluded him, with four second-place finishes between 2002 and 2014. 
---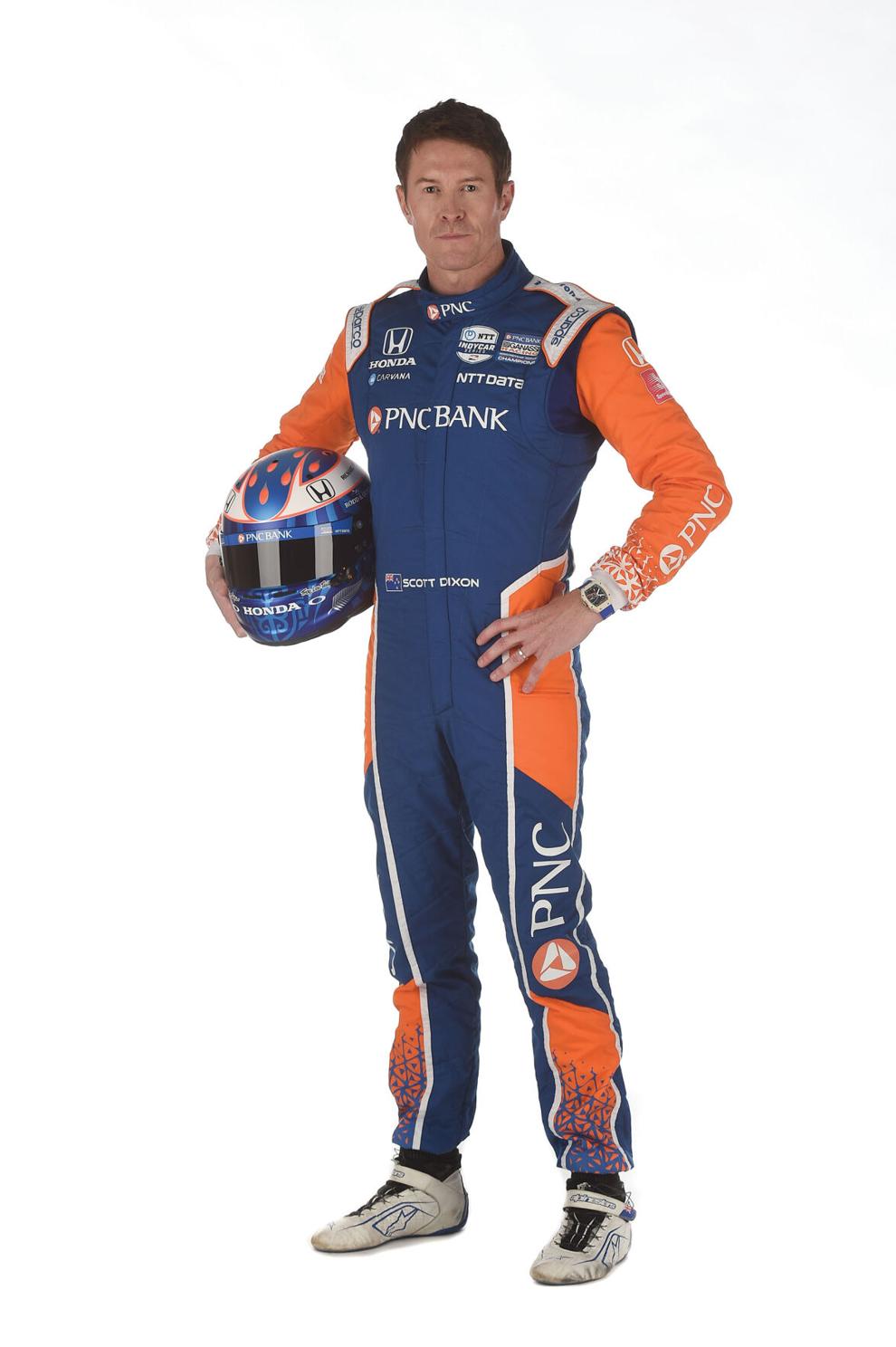 Scott Dixon is the reigning IndyCar champion and the most accomplished overall driver in the field. A New Zealander, the 40-year-old has taken six titles since 2003, and he's won major races in other global leagues. He's truly one of the greats of our time and a jovial guy famous for his composure in the cockpit even when things get heated.
---
Jimmie Johnson entered the 2021 IndyCar season as a "rookie" with high hopes and a curiosity factor that was off the charts. With seven NASCAR cup championships to his credit, he's one of American racing's biggest celebrities. In a fascinating glimpse at the differences between the styles of racing, Johnson has failed spectacularly in the ground-hugging IndyCars. He's finished at or near the bottom of the seven races he's participated in, sometimes becoming an on-track obstacle to other drivers. 
---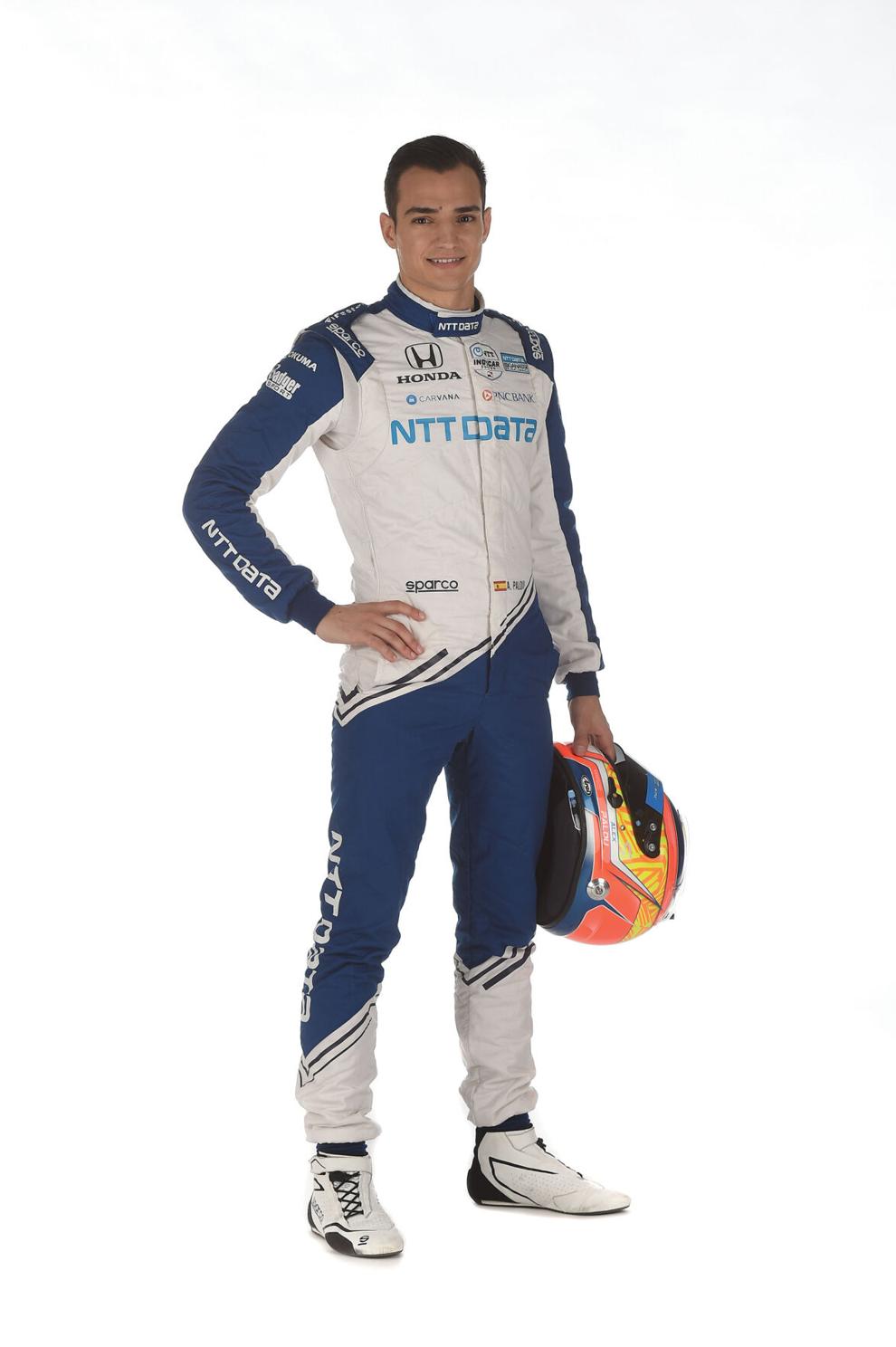 Álex Palou, a rookie in 2020, raced Castroneves in a thrilling back-and-forth finale of the Indy 500 in May, crossing the finish line just a half-second behind the winner, and he's currently leading in championship points. The 24-year-old Spaniard took the opening race where Newgarden spun out, and he won again in June. His name's pronounced puh-LOW, and you'll want to remember it.
---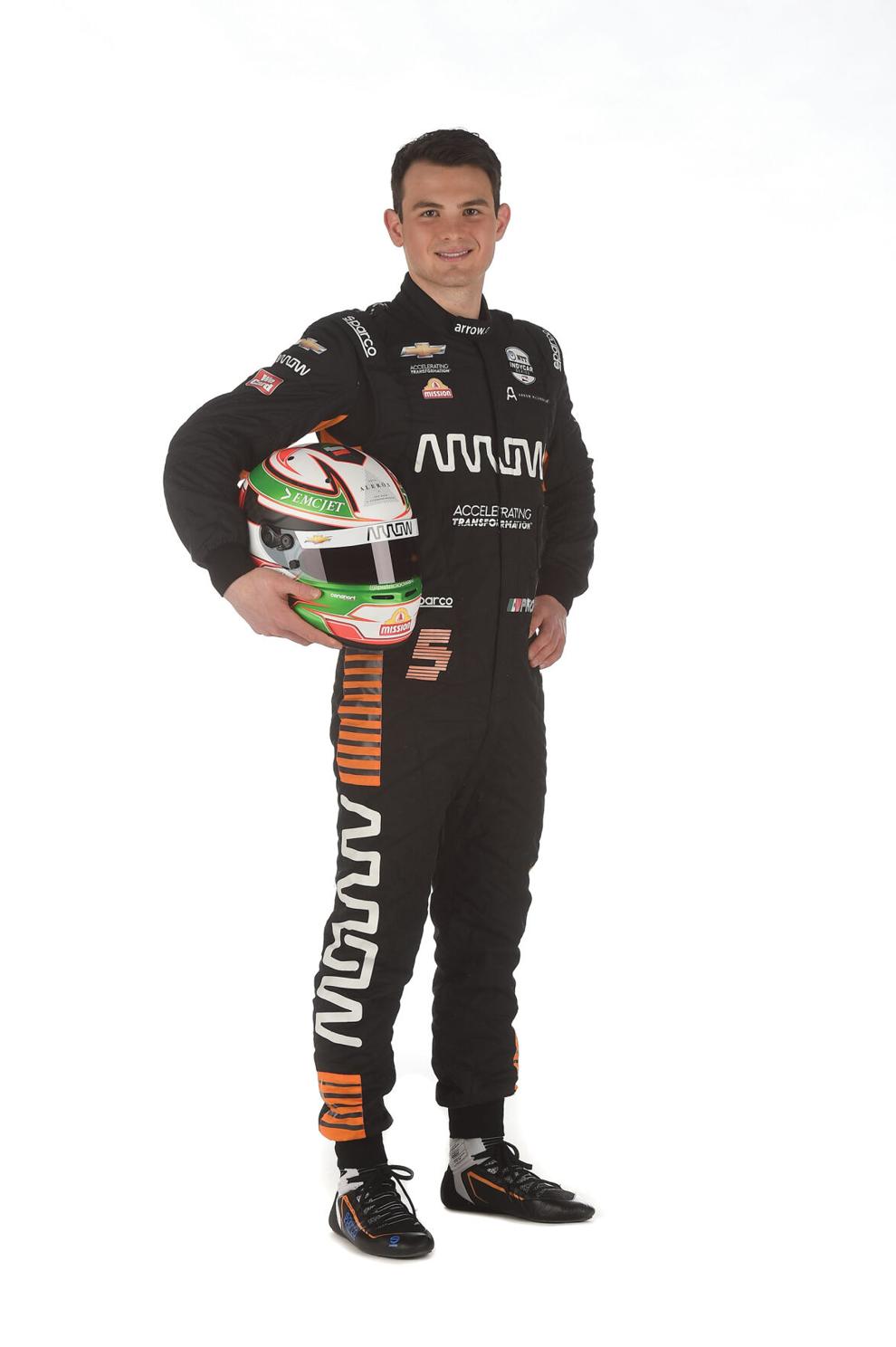 Patricio O'Ward is the other youngster capable of taking the championship, an unmissable entrant in his striking orange-and-black car. The 22-year-old Mexican was a rookie in the COVID-shortened 2020 season. In 2021, O'Ward has been on a tear, with bold wins in Texas and Detroit.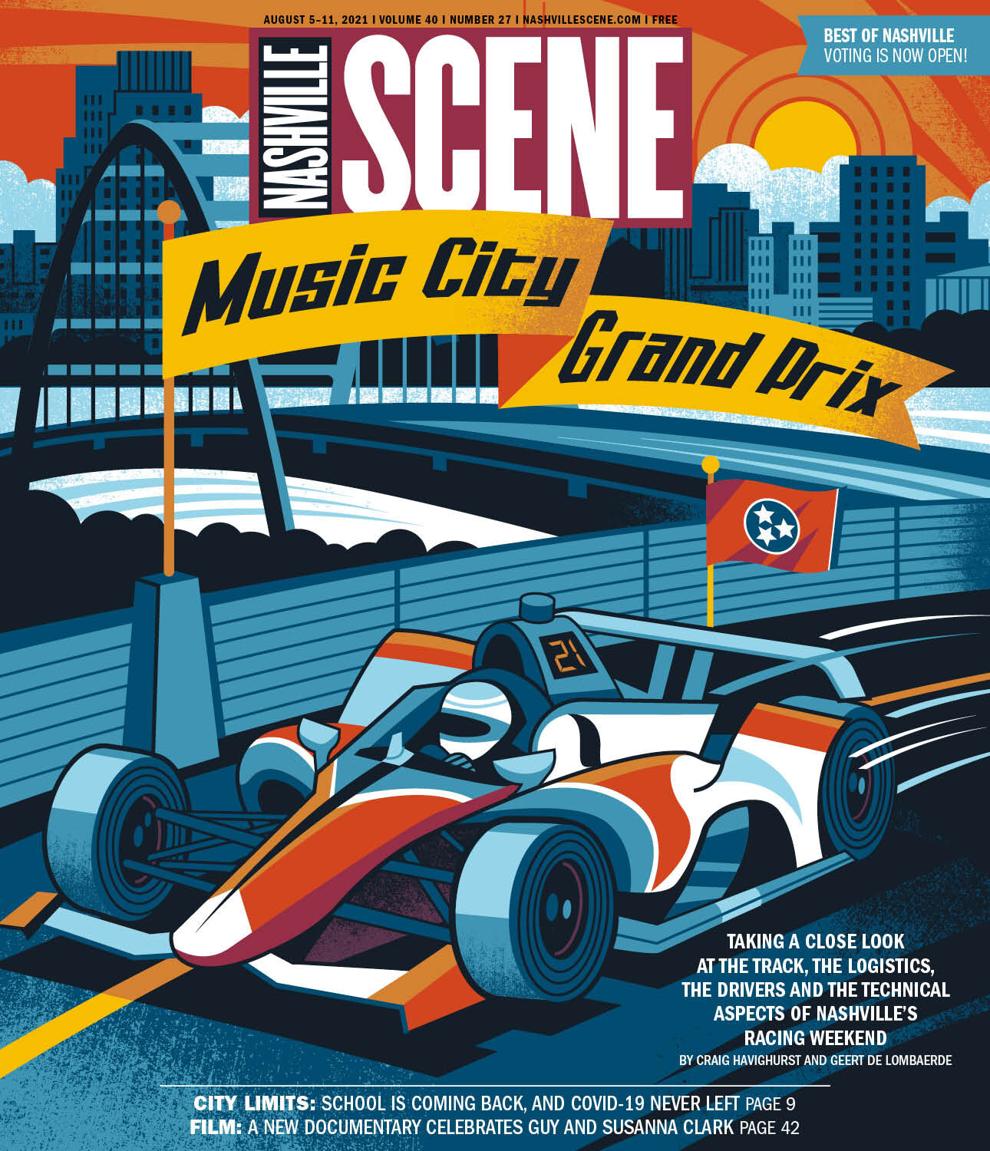 Music City Grand Prix's organizers are looking to get on a level with some of U.S. racing's most prestigious events