Pete Meenen and the Tennesseans We Lost to COVID-19
The state's first resident claimed by a virus that went on to kill many more
On March 21, the Brentwood Family YMCA shared the news that Pete Meenen, a greeter at the gym and community center for more than 20 years, had died. He was the first person in Tennessee to die from COVID-19. 
"Perhaps few faces in a YMCA are as recognizable as the greeter who meets the morning faithful, the early risers who start their day with us when the Welcome Center is a little quieter than usual," the Brentwood Y's operations executive, Roger D. Grove, wrote on Facebook. "For more than 20 years, Pete was that face in our YMCA, and his loss will be deeply felt by all of us, our staff and our members."
The coronavirus that seemed to stop the world from spinning has killed nearly 7,000 Tennesseans now, but it was tragically fitting that Meenan, a familiar face in his community, was the first. In this pandemic year, so much that is familiar has been locked away from us, and the faces that bring us comfort and joy — those we haven't lost — are hidden behind masks or confined to a video-chat window. Our friends and family have been forced to keep their distance. And while we wait for normal to return, we know that some things — and some people — will never come back. Pete Meenan was a beloved member of his community and a symbol of so much loss yet to come. 
"Pete was the very first person I met when we joined the Y almost 17 years ago," reads one remembrance in a thread of more than 200 comments under the Y's Facebook post. "He gave us our tour that day, scanned my card more times than I can count, and was one of the 3 wisemen in the live nativity 13 years ago when our family portrayed the holy family. He was a wonderful, kind man."
Thousands of families and communities across the state have mourned their own loved ones and familiar faces. The pandemic has meant that their grief — our grief — has often been felt in isolation. But may the memories of those we've lost be a blessing. —Steven Hale
Jean Grey Litterer
Longtime educator and leader
Early in 2020, Nashville lost a titan in its education sector with the passing of Dr. Jean Litterer, whose life's work was dedicated to the service of tens of thousands of students in this city. Hailing from Lone Mountain in East Tennessee, Litterer went from a hometown, one-room schoolhouse to earning a doctorate in philosophy from Vanderbilt University.
An educator for more than 58 years, Litterer began her career as a teacher at John Overton High School. While principal of Hillsboro High School from 1979 to 1999, she brought a sense of levity to an often austere role that made her approachable and evenhanded. The school greatly benefited from her direction and became one of the leading regional public education institutions under her guidance, even garnering national attention. Litterer carried herself with the formality of a stateswoman, whether she was tasked with recognizing students for academic excellence or navigating a deluge of seniors rolling the grounds with toilet paper at 3 a.m.
Upon her retirement from HHS, Litterer continued on for years in interim director roles with University School of Nashville and Davidson Academy, and also worked with the Tennessee Department of Education. Her unwavering commitment to equitable education was apparent until the end.
Dr. Litterer passed away at age 91 on Jan. 21, 2020, and was honored in a service at Christ Cathedral Episcopal Church, where she was a longtime member. Her family requested that, in lieu of flowers, donations be made to the church or the Hillsboro High School Parent Teacher Student Organization. —Erin McAnally
Stanley Cohen
Researcher, Nobel laureate
Born in 1922 in New York City to Jewish Russian immigrants — his father a tailor, his mother a homemaker — Stanley Cohen rose from humble hardscrabble beginnings and a childhood bout with polio to the height of science.
After attending the free Brooklyn College, graduating with a degree in biology and chemistry, Cohen got his first job inspecting milk trucks for bacteria. A teacher told him he ought to enroll at Oberlin, because the school would cover his tuition and pay him $300 while he worked on his master's degree. So he left New York for Ohio and in 1945 earned his master's in zoology. Then it was off to the University of Michigan for his doctorate. His thesis involved the metabolic mechanism of the earthworm. (Cohen spent his nights collecting earthworms — eventually some 5,000 of them — from the grounds at Ann Arbor.) Then he attended Washington University in St. Louis, where he discovered epidermal growth factor. That may sound either minor or obscure, but it's neither. He studied EGF for years after he became a professor at Vanderbilt in 1959. He and his research partner shared the 1986 Nobel Prize for Physiology or Medicine due to the discovery of EGF, because by that time it had been a critical discovery in the development of cancer-fighting medicines, as Cohen's research demonstrated how and why cells divide the way they do.
Cohen took emeritus status in 1999, but through the end of his life would still swing by campus to give a lecture or encouragement to those who stood on his shoulders. Cohen died in February. He was 97. — J.R. Lind
Marianne Wheeler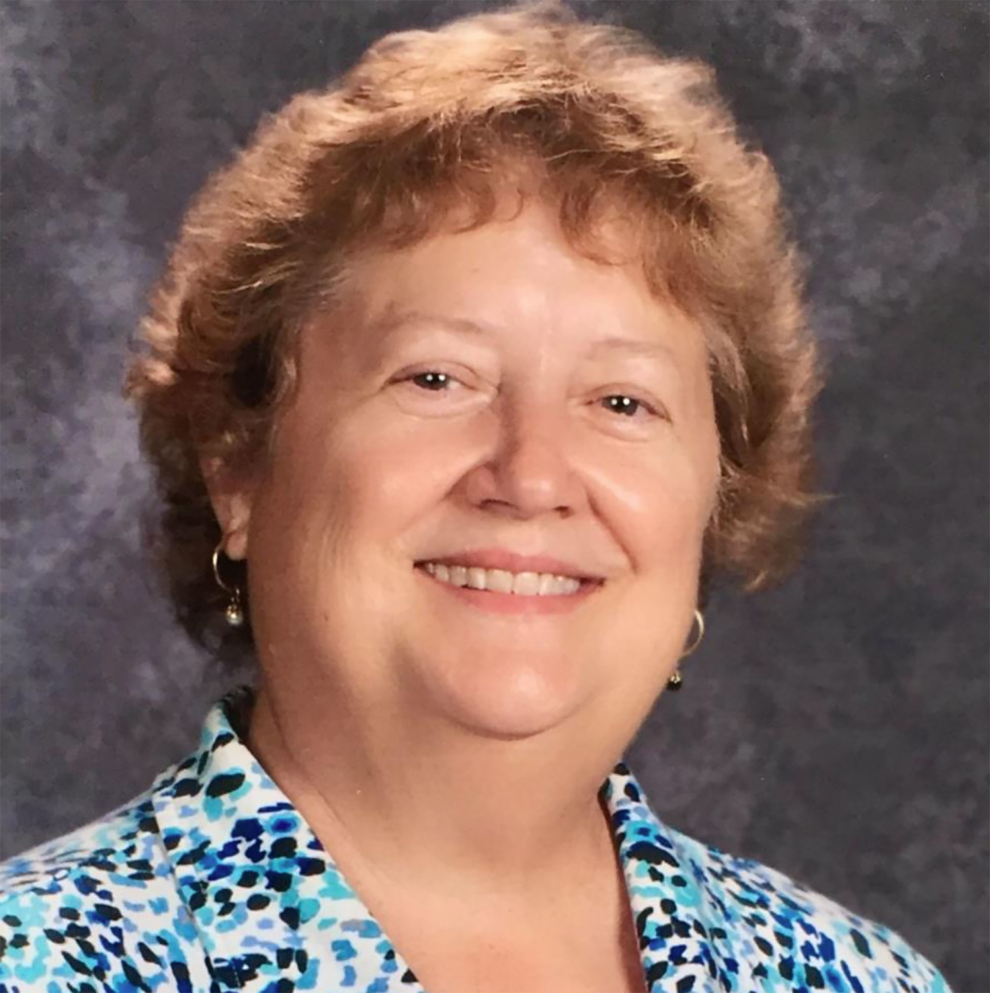 Band director, educator, saxophonist 
By all accounts, Marianne Wheeler made magic in the classroom. The tribute wall on her memorial webpage is filled with memories. One former student from Wheeler's first teaching job credits the band teacher with inspiring her to become a nurse. A percussionist notes that Wheeler realized the student had a hard time seeing the board and needed glasses. A colleague recalls that Wheeler would regularly stroll into her classroom and break into song. 
A saxophonist who was the band director at McMurray Middle School for 12 years, Wheeler was born in Valdosta, Ga., and grew up in Germantown, Tenn. She earned her bachelor's degree from the University of Memphis and her master's degree in music education from Michigan State University. Her 30-year career as an educator began in Hernando, Miss. 
Wheeler's vision as an educator was driven by providing meaningful experiences for her students. "She taught in one of the more underserved schools in the area," says Frank Zimmerer, the band director at Antioch High School, "so I always knew that she was not going to be the one who had all the kids in the honor bands or the all-states, but she was someone who cared about her students to make sure that they had the best experience possible. It wasn't about having the biggest band program, but about affecting students in a way that was meaningful." 
Wheeler offered support outside the classroom — driving kids home after practice and to special district events, feeding them, and being a trusted confidant. She lived and breathed school band. In addition to her role as band director and music teacher, she was active in supporting the Antioch High School band when her son Alex was a student, and in the years following. Zimmerer notes that coffee pots, water jugs and other odds and ends in the band's storage area bear her name. 
Wheeler died on April 16, just weeks before her retirement. She planned to move to Florida. —Erica Ciccarone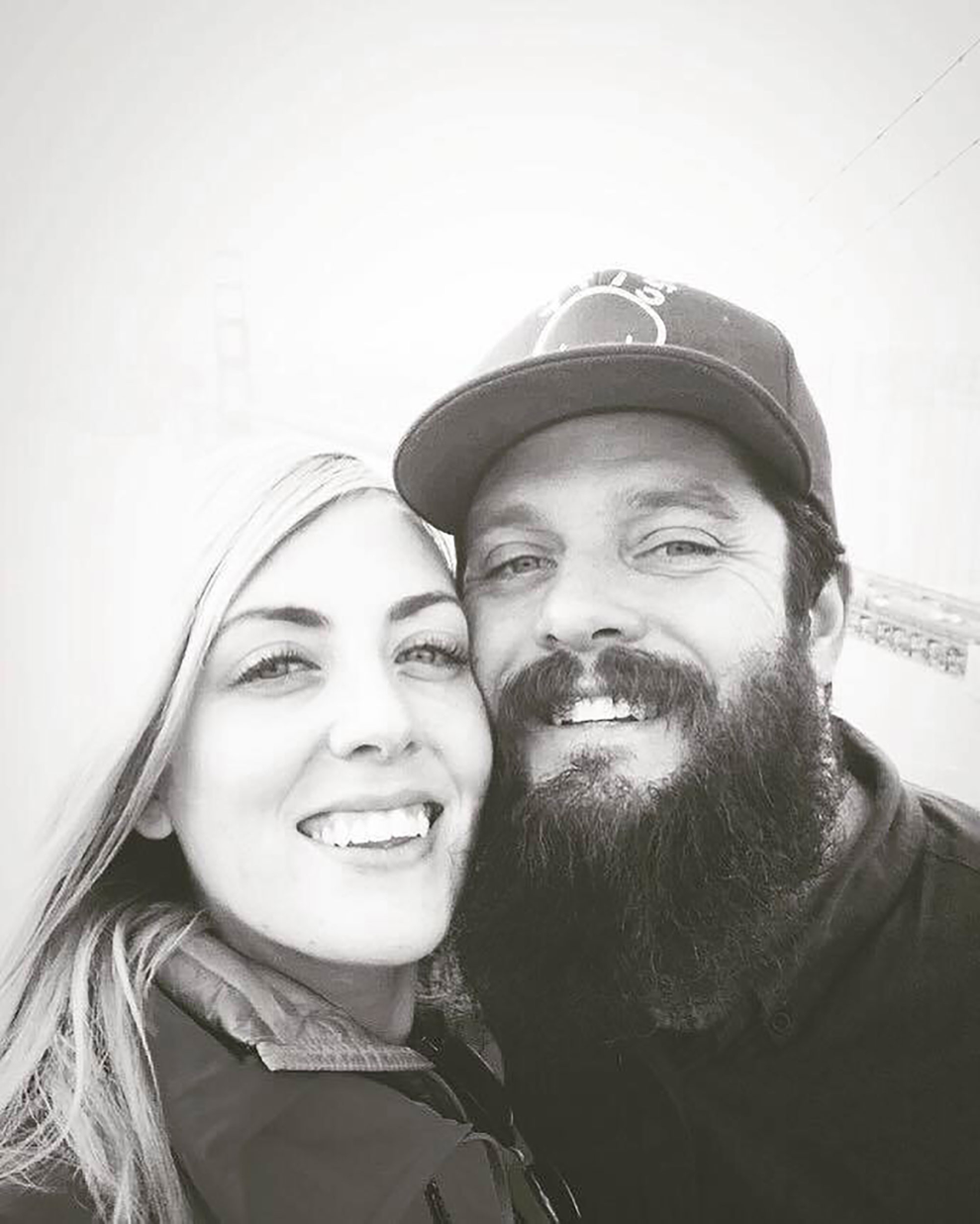 Mike Dolfini and Albree Sexton
Adventurers, cocktail and cat lovers, best friends, soul mates 
I first met Mike and Albree at Attaboy. They stopped in one night on their road trip across the country, having left their family and friends in California to find a fresh start at life together. Their lives ended in the wee hours of March 3, Nashville's sole victims of that night's deadly tornado.
Albree Sexton was the kindest, hardest-working human I've ever met, honest, humble and gracious to her core. She was artistic, intelligent and witty — reserved at first, but a force to be reckoned with. Her charming, baby-blue eyes mesmerized everyone. But she had a fierceness underneath. She was strong. She knew how to take care of herself, and that's something I admire deeply about her. 
Mike Dolfini was larger than life — tall, dark and handsome. But he was so much more. Bear hugs, exotic shirts, belly laughs, stories of world travels, love of all things smoky — he was positively infectious. I was lucky to work many shifts alongside him, but even luckier to have him in my corner. He always let you know when he was proud of you, that he loved you, that you were appreciated. His daily reminders changed my life, and I miss them dearly. 
Mike and Albree were each other's top priority, and they worked so hard every day toward their goal of opening their own bar, The Panamint. Off days were spent together, with their cats, wine and cheese. They led their lives with intention, discipline and grace, never wasting words or actions. Both had a gentle nature, but extremely strong resolve. So many life experiences were packed into too short a time. They became our best friends, our family. 
There is not enough space to describe the incredible human beings they both were. I write this only having known them a fraction of their lives — though they left an impact on me forever. Their love for each other, adventure, and truly living each day to the fullest will also live on forever. I can confidently say in the wake of losing them: To know them was to love them, and to love them means we will continue to share their stories, each and every day. 
They brought to Nashville, as Mike put it, positive vibes only. And as Albree always said, we love and miss them heaps and heaps. —Riley Perrin Ellis
Mack Prichard
Conservationist, naturalist 
For more than 50 years, Mack Prichard served as an effective thinker, teacher and advocate for conservation in Tennessee. Mack began his career with the Tennessee Department of Conservation when he was just 16 years old, as the seasonal naturalist at Shelby Forest State Park (now called Meeman-Shelby Forest State Park) near Memphis. In addition to developing extensive knowledge of natural and cultural history, he had a gift for connecting with people and instilling appreciation for everything natural and historic. He died on April 28 in Cookeville. 
Since Mack began his career in 1956, few people have been as instrumental as he was in promoting conservation, state parks and natural areas in Tennessee. Mack was actively involved in securing and protecting more than half of the areas in the state park system today. As state archeologist, he established the Tennessee Division of Archeology in 1971. Mack was natural areas administrator in 1973 and helped protect the first land under the Natural Areas Act. In the last decades of his career, he was known as the state naturalist. In May 2006, in anticipation of his retirement, the Tennessee General Assembly commended Mack's half-century of being Tennessee's "conservation conscience" and conferred upon him the title of Tennessee State Naturalist Emeritus through Senate resolution.
Mack's work outside of state government was also prodigious. He was one of three founding members of the Tennessee Trails Association and was actively involved in starting at least 30 conservation organizations statewide. Mack's beloved and respected voice inspired a range of constructive work to advance natural resource preservation, resulting in more effective resource management across the state. —Randy Hedgepath, Tennessee State Naturalist 
Reavis Mitchell
Rememberer 
Before I get started, I have a confession to make. Although I first met Dr. Reavis Mitchell shortly after I arrived at Tennessee State University in 2009, I don't think I ever spoke to him on the telephone about African American history in Nashville or the Volunteer State. Ever. I would call his office at Fisk University and his administrative assistant would record my contact information, but before he could return my call, I usually had resolved to make my way to his office in Park Johnson for a face-to-face conversation. For me he was a Babalawo, a revealer of mysteries, someone through whom the ancestors of Black Nashville spoke. It was always best, I thought, to watch him smile, his brow furrow and his eyes twinkle when receiving these messages from the past.
Dr. Mitchell had an infectious passion for history. I remember him sharing a story about James Crowley moving his successful 10-chair barbershop from Fourth Avenue North to Jefferson Street in 1954, into a building constructed by the Black architectural firm McKissack and McKissack. His telling of that move led me to make a call for the preservation of Nashville's Black-built environment. His conversations about Tennessee State University's homecoming football game — an event that historically occurred during the Thanksgiving holidays — inspired me to think, teach and write about the intimate relationship between North Nashville's historically Black colleges and universities, and the city's Black community. Watching his visceral and physiological responses to talking about the histories of his beloved St. Vincent de Paul Church and Pearl High School helped me realize that the work we were doing had significance far beyond academia.
In retrospect, I believe that Dr. Mitchell's most lasting legacy to those of us who knew and loved him was his willingness to highlight African American history in spaces that had marginalized, obfuscated or ignored it. His presence on the many national, state and citywide commissions bore witness to the importance and centrality of African American history in Tennessee and the United States. Regardless of whether he was calling a meeting to order as chair of a historical commission, offering an insightful analysis of a National Register for Historic Places nomination or debating how to define a Reconstruction-era slaughter of African Americans in Memphis, Dr. Mitchell fought to ensure that these histories and their significance were not lost — and that they were, in many instances, recovered.
I visited Greenwood Cemetery a few weeks ago to pay my respects to the matriarchs and patriarchs of Black Nashville's rich history. Dr. Mitchell rests from his labors in Taylor's Circle (roughly at the 9 o'clock position) among Nashville's legendary citizens. Of all the greats who repose in this space — some of whom I have both a direct and indirect connection to as a Black man born in a society that has consistently struggled to deal with its racist past — Dr. Mitchell is one I can speak to my students about as a beloved colleague and friend. He will be sorely missed. —Learotha Williams
Phyllis Williams
Sheriff's office employee, community member
It's not often that a civilian's death prompts official statements and remembrances from city leaders, but that's what happened in December when Phyllis Williams, a longtime employee of the Davidson County Sheriff's Office and quietly embedded community member, died after being diagnosed with COVID-19.
Mayor John Cooper shared condolences from he and his wife Laura, mourning "the loss of a community legend, a person whose wisdom and compassion make her loss a terrible one, for all of us." Williams was the longtime community outreach staffer at the DCSO, facilitating nonprofit and volunteer work through the department. Sheriff Daron Hall, who met Williams when he first ran for office in 2002, said she was "the epitome of dedication and spent her life volunteering and working in this community." Elected officials including Metro Councilmembers and U.S. Rep. Jim Cooper remembered her as a fixture at community meetings with an endless supply of faith in civic engagement. She was 77. —Steven Hale
Keltie Peay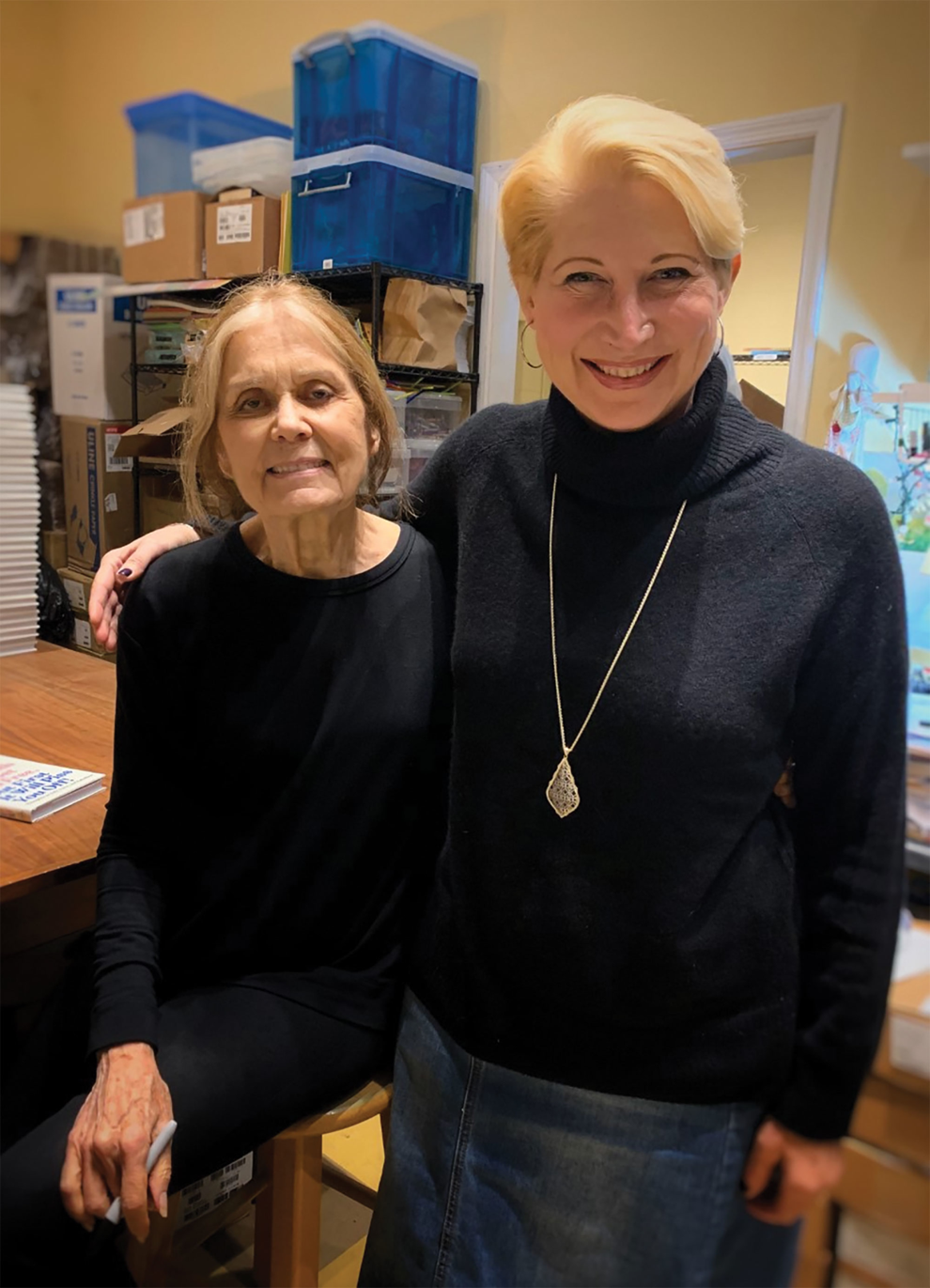 Bookseller
I am often wary of cheerful people and lawyers. Keltie was the former, and had formerly been the latter, but I never had my guard up around her.
If there is such a thing as a pure book lover, Keltie was one. She read relentlessly, catholically, unabashedly. It was impossible to believe you would not love a book if she said you would love it, because no one could smile that brightly and be lying. I will miss that wide disarming smile. We bonded over Nana Kwame Adjei-Brenyah and Kiese Laymon and Sarah M. Broom and Tommy Orange. If you didn't love a book she loved, her first move was always toward understanding why, rather than trying to change your mind. Maybe that's why she quit lawyering for book-slinging; it certainly wasn't the pay. (And she bridged the worlds with her "Books for Lawyers" lists.)
I'll miss so much about seeing Keltie in her natural habitat at Parnassus — where, after foot surgery, everyone from Doris Kearns Goodwin to Faith Hill autographed her cast. But I'll especially miss the way her eyes twinkled when she'd holler sweetly at customers as they wandered between the shelves: "Let us know if we can help!" She always could. —Steve Haruch
Katherine Williams-Dunning
Fashion entrepreneur, daughter, granddaughter
It's only natural that many of Hank Williams' descendants would choose to pursue music, in spite of the trials and tribulations of that career. Two of his granddaughters, Holly and Hilary Williams, are musicians — but their sister, Katherine Williams-Dunning, had a different passion. She established a fashion brand with a generous purpose. Weston Jane, which borrowed its name from the middle names of her two young children with husband Tyler Dunning, promoted the work of mothers, with items designed, printed or handmade by moms. A car accident on June 13 in Henry County ended Williams-Dunning's life before she could realize the business's full potential. She was 27 years old. —Stephen Trageser
Gustavo Enrique Ramirez
High school student
Gustavo Ramirez was the youngest of six kids in a Puerto Rican and Colombian family. The 16-year-old loved soccer, played drums in a church group and had a reputation as a class clown. His sister, Jenifer Enamorado, told the Scene earlier this year he always kept his hands and feet busy. Having grown up in Kentucky, Ramirez and his family moved to Springfield, Tenn., in early 2020. His death in a construction accident on June 24 sparked conversations about safety and accountability during Nashville's development boom. —Alejandro Ramirez
Dedric Holt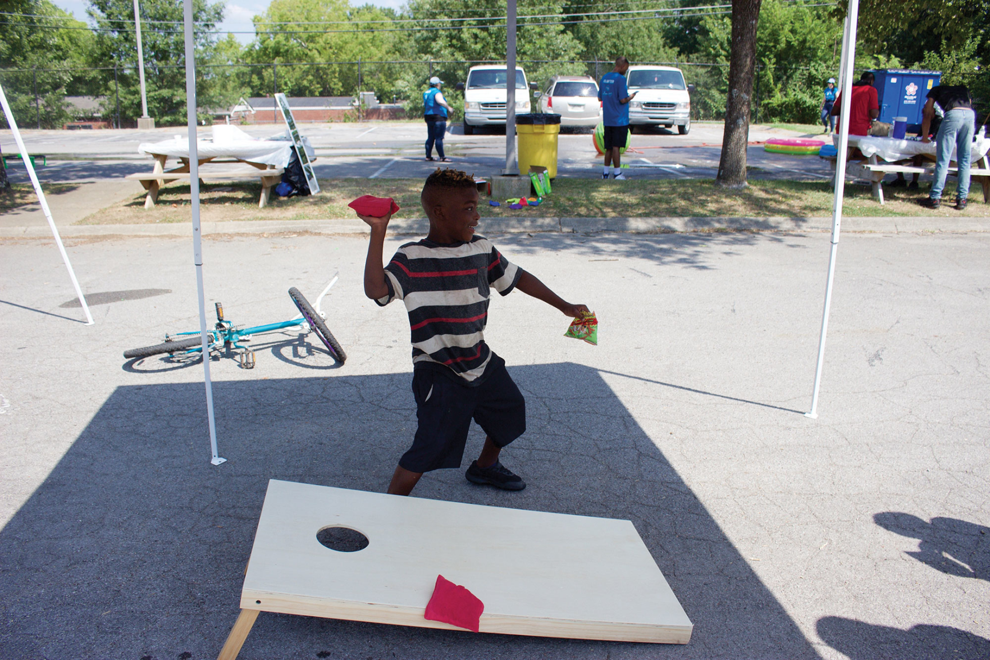 Neighborhood kid 
At 7 years old, Dedric Holt had tons of energy. Riding bikes, playing football and playing on run-down playsets, running the neighborhood looking for new friends to play with — it took a lot to tire the little guy out. He'd go from a crumpled crying mess, deeply hurt when a friend wouldn't share a toy, to a new high scooting across the gym when it was his turn to play. His missing front teeth seemed to take forever to come in. He was known to run up for a hug and proceed to latch on and climb up into the hugger's arms.
I met Dedric through after school activities at the Martha O'Bryan Center, a nonprofit in his neighborhood, where I worked. He and his 9-year-old brother Junior stuck together. Junior was the decisive, level-headed calm to Dedric's bouncy roller coaster of emotions. Their mother has the kids' names tattooed on her arm. Known by his family as D.T., Dedric was a familiar face to many who lived and worked in James A. Cayce Homes, Nashville's largest public housing complex. 
On June 11, Dedric was playing with his cousins when he got stuck in the motorized garage door on the property where he lived. He was rushed to the hospital and remained in the ICU due to a severe brain injury for just shy of three weeks. Dedric died on June 30. 
A GoFundMe set up by the family was funded over the $10,000 goal to cover hospital expenses and support Junior. Calls were made for MDHA to better secure its properties. "We are donating his organs so that someone else can take their child home and healthy," his aunt Charkia Summers wrote on the GoFundMe page. "We want his heart to beat forever."
Dedric's brother, cousins, mother and the rest of his family now have to cope with this terrible loss. His teachers and tutors as well as employees of area organizations will remember his adorable face. But most often I think of the neighborhood kids who are left to process the loss of their friend D.T., who was always down to play. —Hannah Herner 
Edward Kmiec
Former Bishop of Nashville
The end of the 20th century and the beginning of the 21st were, it doesn't need to be said, a time of tremendous change and growth in Nashville and Middle Tennessee. It was also a time of tremendous change in the Roman Catholic Church. The turning of a century seems to always have some kind of effect on the church, and the latest turn had the double-barrel significance of bringing in a new millennium.
In Nashville, there was growth in general, yes, but there was also specifically a suddenly flourishing Hispanic community, meaning a sudden influx of Catholics. Nashville may not seem like a Catholic city, even to those who call it home, but the fact is that there are more Catholics in Davidson County than any other religious group except for Baptists. And in 1992, Pope John Paul II sent Bishop Edward Kmiec, then the auxiliary bishop in his hometown of Trenton, N.J., to Nashville. It was he who was charged with overseeing the flock through the next 12 years of change and tussle. Notably, he led the charge to open Pope John Paul II High School in Hendersonville, the first new Catholic high school in Middle Tennessee in 77 years. In 2004, he became Bishop of Buffalo, where he's remembered as the first Polish bishop in what is, by percentage, the most Polish diocese in the United States. Kmiec died in July. He was 84. —J.R. Lind 
Hector Black
Civil rights activist, father 
Born in Queens, N.Y., in 1925, Hector Black was a peace activist, organic farmer, World War II veteran and Harvard graduate, but he's best known for his story of forgiveness. 
With his wife Susie, a Canadian Hutterite he met at a Quaker work camp, Black raised daughters Rose, Aggie and Annie. They adopted a fourth child, Patricia, in Atlanta's inner city, where they'd moved to join the civil rights movement in 1963. Black was once arrested for trespassing while handing out blankets, and Dr. Martin Luther King picketed in protest. 
It's difficult to honor Black's legacy without recounting details of a violent crime. He spoke widely — everywhere from in prisons to on public radio — about his daughter Patricia's 2000 murder and his decision to forgive the man who broke into her home, killed her and violated her body while high on crack. Black said that he would never want to be remembered for the worst thing he'd done, and he extended that mercy to Ivan Simpson. Black learned of Simpson's mental illness, his mother's schizophrenia and her drowning of Ivan's younger sister, a fate Simpson narrowly avoided. Black wished for peace for all those affected by Simpson's actions, including Simpson himself. He heeded the words of Quaker William Penn: "Let us see what love can do," and corresponded with Simpson for the rest of his days.
Hector Black died in August at his farm in Jackson County, where he's buried in a wooded plot alongside his wife and daughter. He was 95. —Allison Inman, education and engagement director at the Belcourt Theatre 
Iris Buhl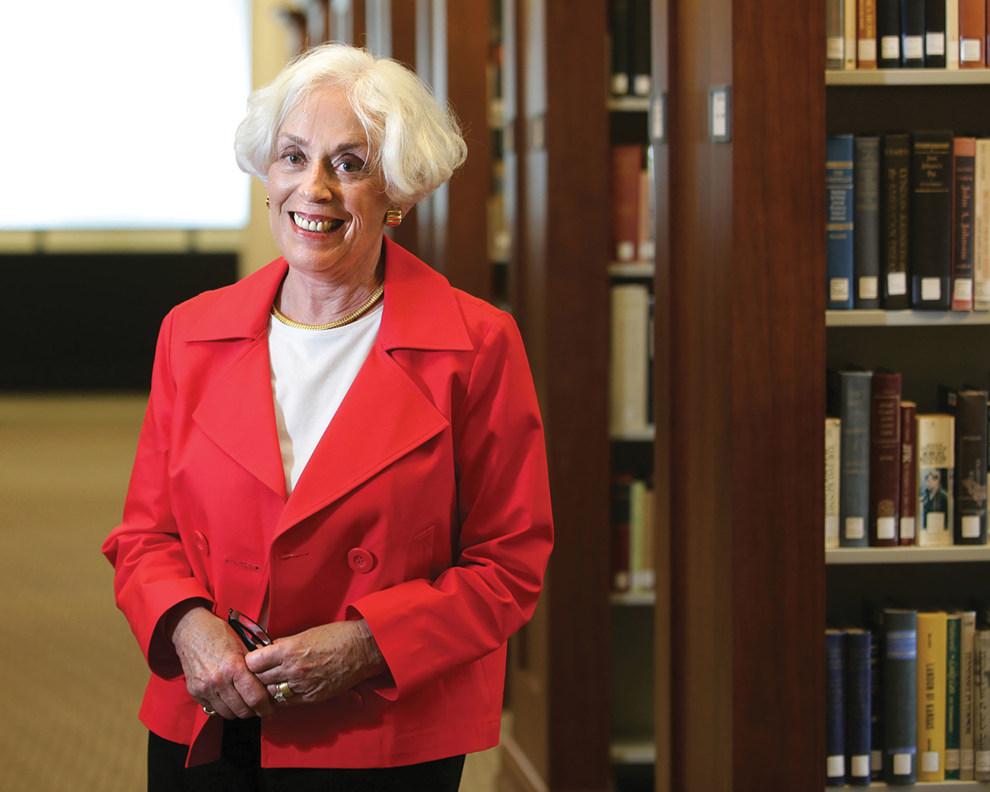 Nonprofit activist, philanthropist 
Donelson native Iris Buhl will long be remembered as a fiercely determined, passionate and energetic supporter of dozens of local nonprofits throughout her life. 
"The truth is, you cannot summarize Iris Buhl in a mere few words," says Judy Lojek, an executive with Cumberland Trust, in a video tribute announcing the Iris Buhl Philanthropic Award for Nashville CARES shortly after Buhl's Aug. 11 death. "From her early beginnings in the civil rights movement in the 1960s to helping with women's rights in the 1970s, to the AIDS crisis in the 1980s and '90s, Iris has shown she's a champion of the underdog."
Iris attended Donelson High School and George Peabody College for Teachers, now Vanderbilt Peabody College of Education and Human Development. While an undergrad, she participated in the civil rights movement, as well as working with a project studying changes in racial attitudes. After graduation, she worked at the Regional Intervention Program training parents of developmentally disabled children. 
In 1987 Iris began volunteering at the then-2-year-old Nashville CARES — the premiere HIV/AIDS service organization in Tennessee — where she eventually became development director and twice sat on the board of directors. She also was a longtime supporter of immigrant communities in Nashville and of the nonprofit Family of Abraham, which seeks to build understanding and to advance relationships among all people with a special commitment as Americans to religious liberty. In 2007 she was appointed to the Metro Nashville Human Relations Commission by Mayor Bill Purcell. Her honors included Community Nashville's 2013 Human Relations Award. 
Iris' LGBTQ advocacy led her to become volunteer chair of The Brooks Fund History Project at The Community Foundation of Middle Tennessee. Established in 1995, The H. Franklin Brooks Philanthropic Fund encourages the inclusion, acceptance and recognition of Middle Tennessee's LGBTQ residents by supporting a variety of nonprofit programs that enhance the quality of life for the LGBTQ community and build bridges between all segments of the community. Iris' work with Nashville CARES and fundraisers such as the long-running Artrageous fundraiser introduced her to a whole wave of Nashvillians committed to inclusiveness and LGBTQ rights.
"One of the things that impressed me in working with Iris with Nashville CARES is that there were no barriers for her as far as societal or money or cultural," says local realtor Allen DeCuyper in the Nashville CARES tribute film. "If she wanted to do something, she would open her home, and everyone would be invited. It was there for everyone, and everyone was included." —Ellen Lehman, president of The Community Foundation of Middle Tennessee 
Lily Shaw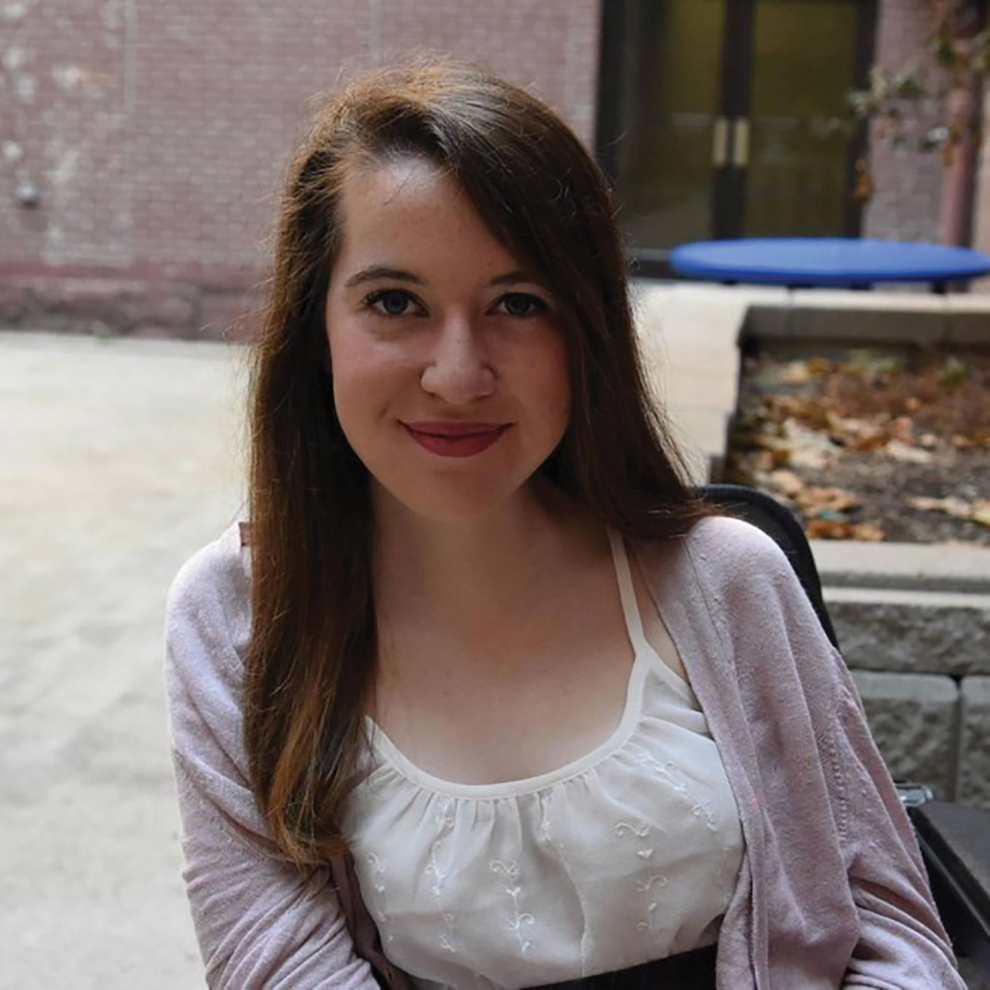 Disability justice activist 
For many disabled people, disability justice is in our blood and bones. It is a labor of love, and a lifelong struggle that fills us with joy and fire and deep compassion. These virtues shone brightly in my friend Lily Shaw, who died on Aug. 19 at age 22 in her childhood home in Nashville. The namesake of Lily's Garden Playground — the accessible playground in Fannie Mae Dees Park — Lily made an indelible mark wherever she found family, friendship and community. In high school, she interned in the Nashville's mayor's office, developing a universal ADA compliance checklist for all government-funded construction projects. 
When I met Lily in March of this year, she had just returned to Nashville from California, where she worked as UCLA Student Association Council Facilities commissioner for access and equity on campus, co-founding the UCLA Disabled Student Union. Lily was an active member of Nashville Mutual Aid Collective and Nashville Disability Justice Collective, with whom she planned and co-facilitated a virtual march with Black Lives Matter Nashville to center Black disabled lives in the fight against police brutality and systemic racism.
The COVID-19 pandemic robbed Lily and me of the chance to embrace in person, but she was a true friend who I was honored to work with, laugh with and get down to brass tacks with. As her friends, family and comrades mourn her death and celebrate her life, we know her strength, wit and humor will be carried forward in our lives, our play and our work for hope and justice. —Beth Thielman, co-founder of the Nashville Disability Justice Collective
Lyon Gardiner Tyler Jr.
Lawyer, historian, genealogical marvel
America is a young country, and though we often forget it, every now and then some minutiae or coincidence shocks us into remembering. For example, Supreme Court Justice Oliver Wendell Holmes lived from 1841 to 1935, remarkable enough on its face. Even more remarkably, Holmes managed to shake hands with former President John Quincy Adams as a young boy and future President John F. Kennedy near the end of his life.
And then there's Lyon Gardiner Tyler Jr., who died in Franklin in September at the age of 95. Tyler was the grandson of a president. The 10th president. 
John Tyler, notably remembered as the back end of the catchy slogan "Tippecanoe and Tyler Too," became president upon the rather rapid death of William Henry Harrison in 1841. The move wasn't without controversy, as the Constitution wasn't terribly explicit about whether the vice president became the Actual President or just the Acting President. But Tyler made up his mind, refusing any mail addressed to "Acting President Tyler" and being chided by his political opponents with the charming nickname "His Accidency."
President Tyler lived until 1862 (he was, by this time, serving in the Confederate Congress), having married his second wife, Julia (30 years his junior), during his last year in the White House. Julia and the president had seven children to go with the eight from his first marriage. The fourth-born, Lyon Gardiner Tyler Sr., became president of the College of William & Mary (the Tyler family had attended William & Mary for generations; as if this story needed to be more remarkable, President Tyler's father, thus Lyon Jr.'s great-grandfather, was Thomas Jefferson's roommate at the college), and like his father before him, married twice, his second wife being 35 years younger than him. She bore him three sons, one of whom died in infancy. The eldest was Lyon Jr. (The second son, Harrison, is 92 and still living; for years, he lived at the family home, Sherwood Forest, which must have been something for the tourists to learn.) The surviving Tyler brothers earned a modicum of fame in the internet era when an article about them in Mental Floss went viral — a sentence that would have been absolute gibberish to their granddad.
As one might expect, Lyon Jr. was a history buff, chairing Virginia's Civil War Centennial Commission. In 2018, he and other presidential descendents gathered at the White House, signing the drawer of the Resolute Desk. —J.R. Lind
Dolores Shockley
Educator, pharmacologist 
Dolores Shockley was born and raised in Clarksdale, Miss. — a town that, at the time, did not have a drugstore that would serve Black customers. Shockley decided she'd change that, and the trail she blazed included being the first Black woman to earn a doctorate in pharmacology in the United States. 
"[The civil rights movement] was why I was inspired to become a pharmacist and open my own drugstore in my hometown," Shockley told author Diann Jordan in her book Sisters in Science: Conversations With Black Women Scientists About Race, Gender, and Their Passion for Science. "Blacks were not given access and resources to truly be successful. I was one of the lucky ones that had a family or professional people who had some access and privilege." 
Shockley earned her bachelor's degree in pharmacology in 1951 at Xavier University in New Orleans, graduating first in her class. She went on to earn a doctorate from the School of Pharmacy and Pharmaceutical Sciences at Purdue University in 1955. As a Fulbright Fellow, she studied at the University of Copenhagen in Denmark for two years. She then continued her research at Albert Einstein College of Medicine in New York, N.Y. After that, she began her job at Meharry Medical College as an associate professor in the Department of Pharmacology. At Meharry, Shockley studied how drugs like cocaine and amphetamines affect the brain. She created joint programs with Vanderbilt University and grew Meharry's doctoral program. Meanwhile, she married a fellow Meharry scientist and raised four children, but she never stopped working: "Science changes too rapidly," she told Ebony in 1977, "and I wanted to continue working to stay on top of those changes." 
Shockley felt she had a responsibility to participate in outreach programs in which young girls might learn about science. With Meharry, she participated in a partnership with The Links, a national volunteer service organization. She also tutored students from her church congregation, St. John A.M.E., in math and science. When visiting other colleges, Shockley sometimes found that faculty attitudes were not supportive of students of color. "It's amazing what some of them can do," Shockley told Jordan, "but they need a little more nurturing, time, and exposure. I believe that all of the students that I train should be able to go much further than I did. 
"They should never be afraid to try what they really want and never be discouraged," she continued. "They should close their ears to discouragement and negativity from others. After they have done this, they need to study hard and be prepared." 
Shockley died on Oct. 10 in Nashville. She was 90 years old. —Erica Ciccarone
Jimmie Bennett
Character
After 33 months in the Coast Guard in the Second World War, Jimmie Bennett found himself in a business class in San Antonio, Texas. But Bennett, a good-looking man with the acting bug, wanted adventure. In a flash he had an idea: He'd go back home to Williamson County, work on the farm for a while — and then ride a horse to California.
So he did.
Well, he rode 11 horses to California, to be accurate, including one given to him by the citizens of Ft. Worth, Texas. In 1946, this handsome vet going horseback from Franklin to the Golden State was a big deal, his progress tracked in newspapers and parades given in towns on his route. Some cheeky railroad workers put up a sign at the crest of the Rockies that said, "Hey Jimmie, next time try the train."
It took three months, but he made it to California. His fame, and an encounter with Gene Autry, earned him an audition at MGM — but it didn't work out, so back home he went. He was a keen dancer, later making appearances on Hee Haw, but he never quite got the big break in Westerns he thought his famous ride would get him. He did serve as Williamson County's register of deeds for nearly three decades. And he kept farming. And dancing. And telling that old story. Bennett died in November. He was 98. —J.R. Lind
David McMurry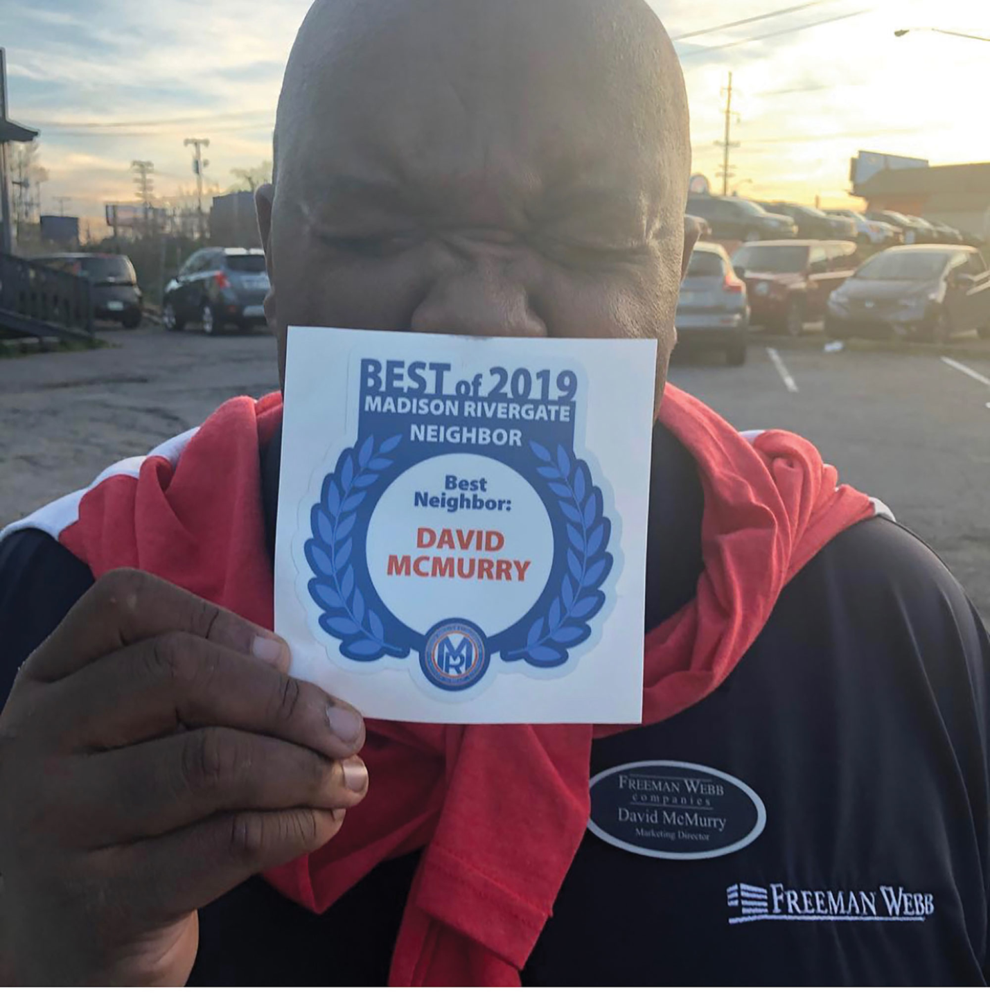 Activist, advocate, optimist 
For the past five years or so, a crew of folks has been lovingly referred to as "The Madison Mafia." David McMurry was our chief optimist. Whenever one of us was faced with a personal or professional moment of frustration, we could count on David to slap us with a "McMurryGram" to get up and do better. As his friend Mayor Megan Barry says, "He cared deeply about each person, saw their humanity, and knew their name." 
From his time serving on the boards of Nashville Pride, the Nashville LGBT Chamber of Commerce, Historic Nashville and the Nashville chapter of the Human Rights Campaign — and as a proud Madison-Goodlettsville Rotarian — David was all about community. David earned a living in marketing — including at Freeman Webb, the Scene's parent company — and Real Producers magazine recognized his work. He acted as president of the Madison-Rivergate Area Chamber of Commerce in a year that significant, necessary, pivotal and generational change took place in the suburb north of Briley Parkway. He valued and understood that community is about connection, and David was a connector. 
David was appointed to the Convention Center Authority in 2016 and was still serving when he died on Nov. 16. His perspective and desire to make sure that all of Nashville benefited from our visitors was just one of the many reasons he was appointed. He brought his passion and service for the community to everything he did. People are discovering what makes Madison — an area with five councilmanic districts and over 40,000 Nashvillians — so special. We call it the Madison Renaissance or Madison Rising. I am confident that our progress as a community in the 37115 ZIP code would have never happened at the pace it did without David McMurry's infectious optimism.
The nonprofit Neighbor 2 Neighbor has arranged the David McMurry Memorial Fund to support ongoing efforts to preserve and improve neighborhoods in the Madison area through a training scholarship fund, as well as to host the David McMurry Good Neighbor Day Festival set for Cedar Hill Park in Madison in September. You can pay tribute to David with a donation at bit.ly/DavidMcMurry.
And next time you are in Madison, go to a local business and tell them David McMurry sent you. They will treat you like family, because it's about building community. —Hon. Nancy VanReece, Metro Nashville's District 8 Councilmember
Edie McBride Bass
Philanthropist, community leader, devoted letter writer
When Nashville was a big small town on its meandering path to becoming a small big city, a group of well-born and well-bred women laid the foundations, built the walls and kept the lights on for many of the Athens of the South's iconic cultural, educational, medical and philanthropic institutions and endeavors. Most of them didn't work in the traditional sense, but few toiled harder, put in more volunteer hours and, when needed, gently but firmly twisted more well-connected arms to support their causes. 
Like celebrity mononyms, one name identified them in their rarefied circles: Jane. Alyne. Clare. Martha. Sigourney. And Edie. 
A Chicago native educated at Miss Porter's School and Vassar, newlywed Edie Bass made her Nashville entrance in 1955, had five daughters in six years and later a son, all of whom attended the Ensworth School where Edie was omnipresent in multiple roles. A member of Cheekwood since 1959, she was also ubiquitous there — chairing the Swan Ball and serving on countless ball committees and as an honorary trustee. She held a seat at numerous board tables covering a broad swath of causes and needs, including Planned Parenthood, STARS, Alive Hospice, The Cancer Society and Park Center, and was the founding co-chair of the Once in a Blue Moon event for the Land Trust of Tennessee. On a personal level, she was well-known for her skills as a hostess and devotion to snail-mailed personal correspondence, particularly thoughtful thank-you notes and humorous birthday cards.
 In 2019, family and friends filled the Belcourt's 1925 Hall to honor Bass for her enduring contributions to Old and New Nashville. Introducing her dear friend of many years, Barbara Daane put it best: "Everybody loves Edie!" —Kay West
Ashanti "Ace" Harris Posey
Student, friend, basketball player, victim of gun violence
When I was asked to write about Ashanti, I wanted my response to be that I can't. But my heart soon opened up, because I knew this is what she would want.
Ashanti was a daughter, sister, friend, fashionista and philanthropist. When she started playing for me, we instantly had a bond. She called me "Pops" and I called her "Big Baby," not knowing that's what her parents called her as well. Ashanti was the oldest child on our team, TN Lady Hooperz, and a leader to her younger AAU sisters.
When she started with my team, Ashanti asked if we could have a chant before games. I told her that was fine, but she would be responsible for teaching it to everyone. It always seemed like no matter what anyone asked of her, it was no problem at all. She came back a few days later with a chant: "Every time I think about all the good God has done for me, all I can say is thank you. Thank you. There is no secret what God can do, and what He's done for Hooperz, He can do for you. Amen Team. Amen Hooperz!! Oohwee, Oohwee, Hooperz on 3."
I loved it. We started saying it, and it's been our team chant before every game.
Ashanti went through so much over the past couple of years, having issues with her own personal health while still trying to be there for her peers as a good friend and confidant. In the eighth grade she was diagnosed with mitral valve prolapse, or MVP. We used to laugh about it because she was such a star on and off the court — it just seemed fitting that an MVP in the community would have a diagnosis of MVP off the court. 
We went to a big tournament in Kentucky called Run 4 Roses. Ashanti was in the top 10 players for the tournament out of thousands of kids nationwide. But what no one knew was that she was playing with a broken thumb. We would later find out that not only was her thumb broken, but she had torn several ligaments in her hand and required surgery. This is just one example of her character and dedication.
Although her surgery went well, her personal health continued to decline. Still, Ace — as she was sometimes called — overcame that and still continued to try to play ball. It was not until she decided to go to Western Kentucky University to further her basketball and schooling that she decided to walk away and focus on her health. This was not an easy decision for her. This was her senior year, and the last year she would be able to play with most of her AAU sisters on the same team. She sought guidance on school options when she started being recruited. She wanted to further her basketball career and was focused on maintaining being a great student athlete while in college. Ashanti scored high on her ACTs, and despite working two jobs to fund her personal shopping habits, she maintained an A/B average through high school.
Then all of our lives turned upside-down on April 10. My daughter — Ashanti's teammate — came and woke me up with tears in her eyes. All she could say was "Ace is gone." Within minutes my phone rang, and it was Ashanti's mom. I knew what she was going to say, but I still didn't want to believe it. "She's gone, our Big Baby is gone." My heart dropped, and a piece of me left this earth.
To have overcome so many health concerns and be taken away from us by gun violence — it seemed like a nightmare we all wanted to escape. Ashanti was so loving and caring that it was hard to believe anyone could take her life the way they did. I know that God doesn't make any mistakes, but sometimes you want to know why — or at least why like this. She was a child who gave back and helped others, never expecting anything in return. A child who placed God first, family second, then school, and basketball last. To her AAU family, her community, her school, her friends and most importantly her family, she was more than just our loved one or student. She was our Ace in the hole.
If anyone has any information in Ashanti's case, please come forward and contact Nashville Crime Stoppers at 615-862-7400, or Det. Carter at the North Nashville precinct. —Anthony Petway, basketball coach