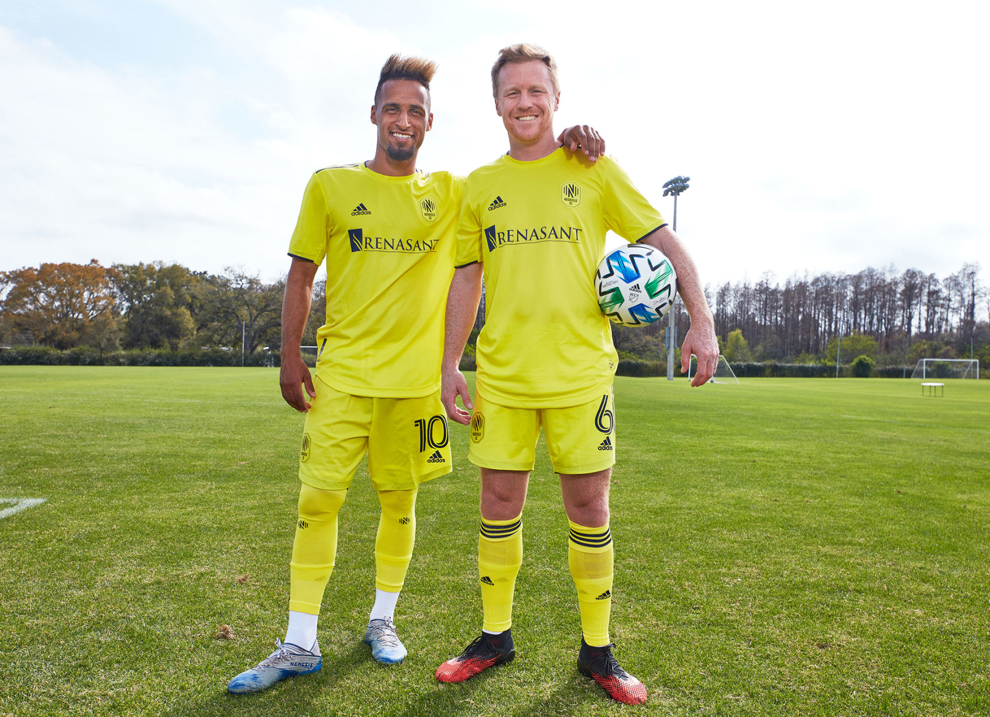 Also part of this week's cover package: the inside story on how Nashville SC and the city reached a stadium agreement.
Nashville SC will take the field for the very first time on Saturday, when they'll play Atlanta United at Nissan Stadium. The league is giving Nashville a prime spot, putting them on Fox and shining a national spotlight on the newly constructed team. For three years, it's been about bids, stadium deals and potential — now we get to find out if they're any good. Let's answer some burning questions about Nashville SC.
Being an expansion team usually means "my team stinks," doesn't it?
It doesn't have to, but recent history shows that first seasons have not been kind to MLS expansion teams. Some of it is chemistry, as throwing 25-plus guys together for a month doesn't always equate to instant success. But much of it has to do with value, and the increasing revenue gap between big-market and small-market clubs. Atlanta and LAFC both spent big in their first seasons, and notably, they both played in their own stadiums and were able to put more money into expensive, high-impact foreign signings (Josef Martínez led the league in goals for Atlanta in 2018, Carlos Vela for LAFC in 2019). 
But for Nashville, the model might be in examining what Minnesota United and FC Cincinnati did wrong and trying to plan against it. Both teams played their first seasons in football stadiums, neither spent big, and both led the league in goals allowed. Cincinnati was historically bad, giving up 75 goals in 34 games, and the team fired its coach halfway through the season. From the top down, Nashville SC as an organization has been studying what has worked and what hasn't in this era of expansion, and the club has been very intentionally constructed.
It's not exactly a surprise, then, that Nashville SC hired Gary Smith as coach. Fairly or unfairly, Smith has developed a reputation as a defensive coach. He's also developed a reputation as a winner, claiming an MLS title with Colorado a decade ago and taking Nashville SC's USL incarnation into the playoffs for the past two years. 
According to Smith, it's less that he's a defense-first manager, and more that he places a premium on organization and communication. When his system is working, his teams give up few open chances and keep an edge in possession. The system he plays is a 4-2-3-1, with two defensive midfielders winning balls in front of the back line. When executed the right way, it will give Nashville a chance to have a lot of the ball. They might not make the playoffs, but this team is constructed to be very competitive. 
I went to some Nashville SC games last year when they were in USL. What's the biggest difference now that they're in MLS?
In a word: speed.
"First of all, when you go from USL level to MLS level, understandably you should be seeing more gifted individuals on the ball," Smith says. "When I say that, I don't mean that the guys last year weren't gifted, but the pace of the game will be very, very different. So therefore, the other guys at MLS level are able to do the same thing as a lot of USL players who are talented, but quicker — more often and for the most part — with greater end product. You're going to see in a lot of games individuals that are extremely athletically equipped to be able to produce that football more consistently."
General manager Mike Jacobs agrees, calling the difference in quality like watching high school versus professional. 
"The standard and the players in our roster as well as the other rosters is totally different," Jacobs says. "That's nothing against USL as much as just how MLS has grown in general and how fast that gap is seen, too. That was a previous iteration of soccer in Nashville. This is a totally different team."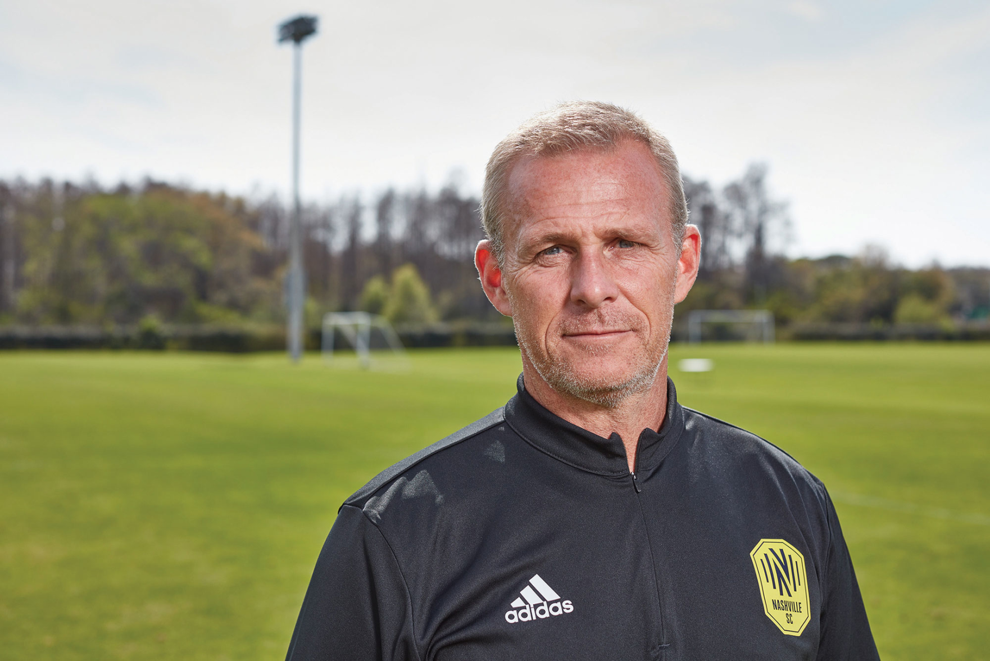 You said the team was "intentionally constructed." What does that mean?
A few things stick out. First, Smith and Jacobs have worked together before, and any player who has been acquired was selected to work within Smith's system. So if a "name" international player became available, or if maybe an overage star who could sell a few tickets was on the market — think Brazil's Kaká for Orlando City, or Bastian Schweinsteiger for Chicago — those players were much less attractive than, say, Hany Mukhtar, the German international who is younger and still developing. Both Smith and Jacobs are high on the speedy Mukhtar's ability to be a playmaker in MLS.
Second, Jacobs sat on a pile of allocation money (it's an MLS-specific salary cap feature) waiting to see how the team came together and what players might be available after MLS teams began training camp. When Walker Zimmerman, a player the team coveted, became available from LAFC, Jacobs was able to add a national-team-caliber center back in a league short on great defenders. 
Third, Jacobs and his staff took advantage of the metric ton of data available to personnel directors now. When MLS launched in 1996, building a roster was — to put it politely — a crapshoot. Beyond the pool of U.S. National Team players, many clubs had no idea what they were getting out of certain players, particularly internationals. Scouts and the old-fashioned "eye test" led to contracts in the league's early years. Nowadays reams of information give the analytics staff the ability to identify players whom scouts and coaches will confirm in person or on video. It's the kind of thing that helps Nashville SC trade for a player like defender Dave Romney — not a household name, but someone who was crucial to the LA Galaxy's success late last season.
And finally, it's very telling that the first major MLS acquisition Nashville SC made was midfielder Dax McCarty. At 32, he has more than a decade of league experience. A crafty passer and ball winner, he's not physically imposing (that's a nice way of calling him short) for someone who plays in the center of the field, but he has been a captain on virtually every team he's played for. 
McCarty even sounds like a captain. Ask him about Nashville SC's prospects and he sounds almost like a coach. 
"For me, the most important thing in the key to success for an expansion club is the relationships that you build on the field," McCarty says. "You can forget about the infrastructure. Forget about the stadium situation, forget about training, forget about the fact that we're a new team, in a new city coming into a big league. The most important thing that will determine our success or failure is the relationships that the players build on the field, and the way that we all fit into the structure of the head coach. 
"So what I mean by that is how quickly can our two center backs get on the same page?" he continues. "How quickly can our fullbacks and our wingers work together and establish those relationships to make them really dangerous? How quickly can our No. 10 and our striker understand each other's movements and help us create chances that score goals? How quickly can the central midfielders get on the same page to be able to dictate games, and to be able to control the game, and give the team a really strong spine, an ability to see games out if we're winning? And then to also create chances if we're losing and we need to chase the game?"
This is a guy who is thinking a lot about the game around him. 
What's a key to success that might not be immediately obvious?
For Jacobs, building a team has meant first getting players comfortable off the pitch.
"I think the teams that have done the best job as expansion teams put a lot of focus on integrating those players into a new market," Jacobs tells the Scene. "In reality, when you think of 30 new players descending to Nashville for the first time, how do we cut the noise out around them to make it as easy as possible for them to concentrate on playing soccer? One of the first hires we made was a player-care manager, and Aaron [Sands'] primary function is to help each player get into the market and get settled. That can include their accommodations, where they're going to live. That can include in some cases schools for players' children, or day care. That can include assistance with Social Security numbers and payroll for players who are international."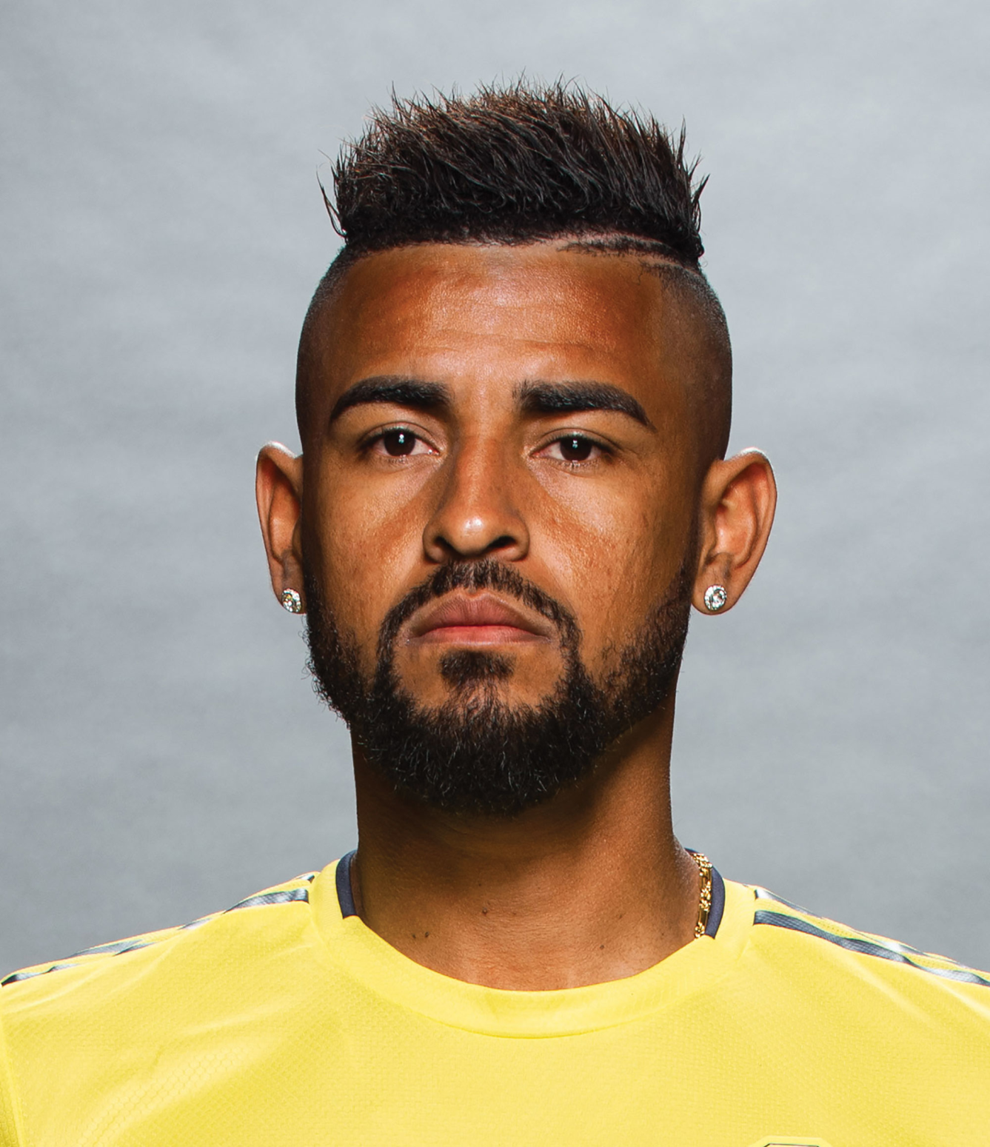 Give me five (OK, six) players to watch.
Randall Leal, winger: Speedy and technical, Leal is the kind of player who can drive defenses nuts. He's Costa Rican and has almost a dozen appearances for his national team. Early reports from camp are that he and Mukhtar have made a formidable duo in scrimmages with other MLS sides. The front office sees Leal as a potential steal at just 23 years old.
Walker Zimmerman, defender: A big, mobile center back with a booming shot, Zimmerman is straight out of central casting: 6-foot-3, blond hair, square jaw. He has the kind of range that will allow him to chase down all but the fastest opposing players. He started every game he played for a very good LAFC side the past two years.
Hany Mukhtar, attacking midfielder: Mukhtar is the kind of international player the league is trending toward instead of big names at the end of their careers. A talented, technical attacker who is Nashville SC's first designated player (i.e., the club spent a lot of money on him), Mukhtar was a star in the Danish league and played for Germany at every level but the senior team.
Dax McCarty/Aníbal Godoy, defensive midfielders: This might be the most important partnership on the field. McCarty — who has been on the edges of the U.S. team throughout his career — and the Panamanian Godoy have almost 500 MLS appearances between them. If they click — and McCarty says it's felt very natural playing beside Godoy in preseason — then they have the chance to really control games.
Daniel Rios, striker: Rios led the USL version of Nashville last year in scoring and will get opportunities to try for the MLS side. In Smith's single-striker system, a productive Rios would make Leal and Mukhtar even more dangerous.