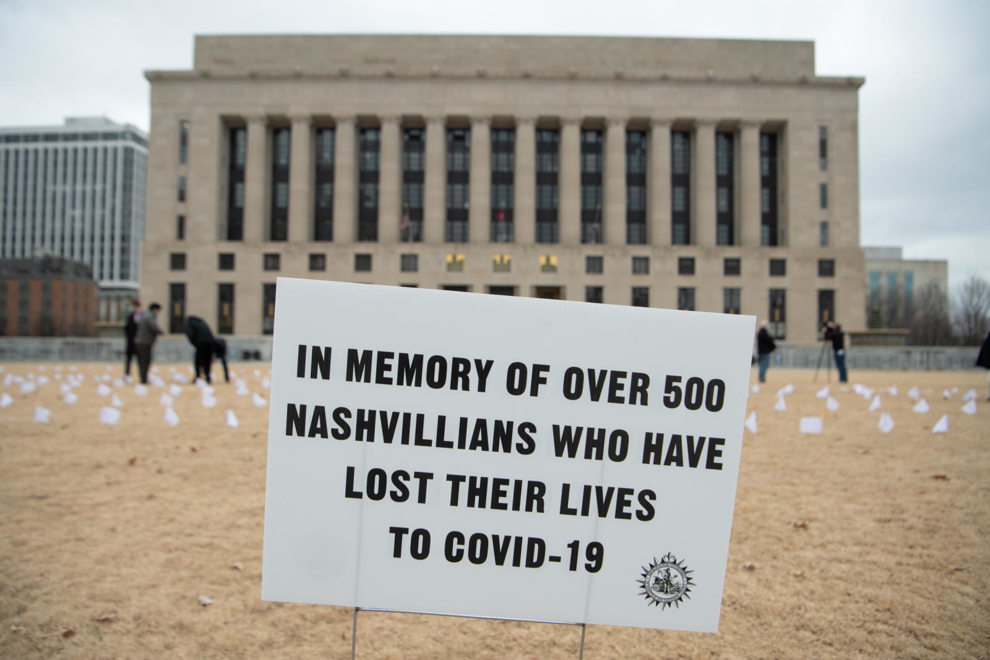 Nashville's first COVID-19 death was confirmed nearly a year ago — on March 20. The deceased was a 73-year-old-man with "underlying health conditions." Back then that last bit was often stressed, a comforting caveat to those of us watching the case counts and hospitalization numbers grow. A death, yes, but there were underlying health conditions.
It didn't take many months for certain truths to be made plain. Among them: Many Americans have underlying health conditions — a symptom, you might say, of our society's underlying conditions. Many of us, if not all of us, know and love someone over the age of 55, someone who lives in that range of the chart where deaths start to increase dramatically. In Nashville, the overwhelming majority of people who have died from COVID-19 are in that age group. But as the reality of this slow-motion mass casualty event — the worst in generations — became real, people we might've previously regarded as old started to seem devastatingly young.
The lag between when cases are confirmed and when a certain number of those cases result in deaths has hung like a pall over every health department briefing. As of this writing, there are 1,699 active COVID-19 cases in Nashville. We know some of those people will die — the current case fatality rate would suggest that the number will be about 12. Metro recently disclosed 228 previously unreported deaths, citing a backlog with the medical examiner, putting the current death toll at 861. Even so, Nashville has done well relative to the rest of the state. Davidson County is among the 10 best counties in Tennessee when it comes to deaths per 100,000 residents.
Nashville's hospitals and morgues weren't overrun as many feared they could be. But the surge in deaths on top of those that can be expected in a normal period — that is, "excess deaths," a term we're now regrettably familiar with — still caused a strain. Where families might normally have to wait a few days for a loved one's cremated remains to be returned to them, there were times in the past year when the heartbreaking demand for such services stretched the wait to as long as four weeks. Funerals were forced to Zoom or, if a small service could be held in person, confined by a strict limit on how many people could attend.
Any death is a tragedy, a disturbance that falls into life like a rock into water and sends ripples of grief outward to family and friends and colleagues and community. In the pandemic, though, it has felt as if buckets upon buckets of rocks were thrown into the water, each sending its own ripples of grief to collide and overlap with others. Now it feels like there is hardly any place where the water has not been disturbed. In Tennessee, more than 11,400 people have died. That's more Tennesseans than were killed in World War I, World War II, the Korean War and the Vietnam War combined. In Nashville, the pandemic claimed people we all felt we knew, like John Prine. It claimed others we can now only wish we knew better, like Elizabeth Duff, the first woman ever to serve as a Nashville city bus driver. There are many more in Nashville, in Tennessee and across America, where more than half a million people have died from the virus now.
It doesn't feel like we've adequately acknowledged or grieved their loss as a city, a state or a country. Perhaps that's not really possible, and the best we can do is to know that every number represents a person who was known and loved by many, and to demand serious inquiries into how we could have better protected them. For now, may their memories be a blessing.