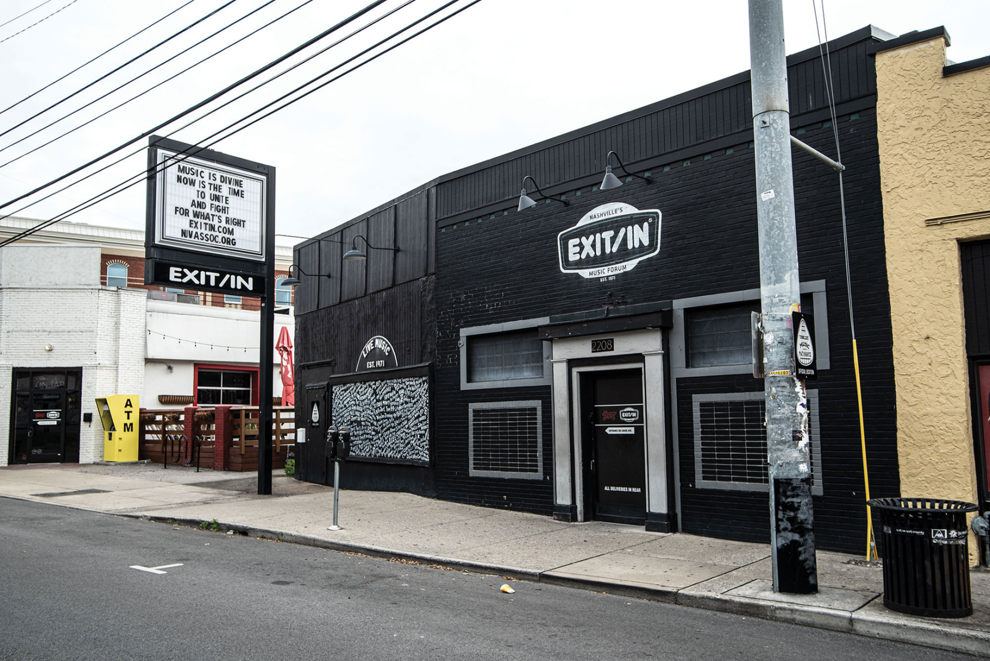 After nine anxiety-inducing months of limbo, independent music venues ended 2020 on a high note. The federal financial assistance they'd been lobbying for since the National Independent Venue Association launched in April was incorporated into the stimulus bill signed into law in December. There was finally a lifeline for an industry in which more than 90 percent of businesses reported they would have to close for good if they didn't get some relief. The Small Business Administration was authorized to disburse $15 billion in the form of Shuttered Venue Operators Grants to independent music venues and other small businesses that get most of their revenue by charging for admission. 
Two months have gone by, and none of that aid has been distributed. While some important information about how the program will work has been published, as of press time there's been no word on when applications for grants will be available, much less when venues will be able to get the money. Meanwhile, the live-entertainment industry in Nashville and around the country remains in the holding pattern it's been in throughout the pandemic.
"I don't know anyone who was expecting it to take this long," says Chris Cobb, owner of the historic Music City club Exit/In. (There's a plan in motion that could possibly make him the owner of the property the club currently rents.) He's also a charter member of NIVA and president of Music Venue Alliance Nashville, a local trade group representing 15 independent venues. "It's no small undertaking for the SBA to grant out $15 billion, which is not something that they typically do anyway — they're in the business of loaning money, not granting it. I'm certainly cognizant of the fact that it's a boatload of work, and I appreciate the fact that they want to do it right."
Getting it right is critical. Neither the original Paycheck Protection Program nor the recent update is really designed for businesses like music venues, which can't survive financially without it being safe to operate at close to full capacity — part of the reason NIVA lobbied for a unique program. For the first two weeks after the SBA begins accepting applications, venues that can demonstrate a revenue loss of 90 percent or more will get priority consideration for SVO grants; then, venues facing a revenue loss of more than 70 percent get their shot, followed by those with losses of 25 percent or more. A total of $2 billion is reserved for businesses with 50 or fewer employees. Though the $15 billion total funding for SVO grants is $5 billion more than was appropriated in the initial NIVA-endorsed Save Our Stages Act, eligibility was expanded to include spaces like independent movie theaters, museums and some zoos. Additional funding may need to be added later in order to cover everyone who's entitled to aid.
Some venues eligible for SVO grants aren't able to keep waiting. "If you're waiting on a tank of oxygen, you need it now — you don't need it sometime in the future," says Audrey Fix Schaefer, communications director for NIVA as well as for Washington, D.C.'s 9:30 Club. While she echoes Cobb's gratitude for the SVO program, she also says that some NIVA members have reported receiving eviction notices or have had to shutter permanently for other reasons. Other venues are considering applying for a PPP loan because the money is available relatively quickly — although if they filed a PPP application after Dec. 27, they can't apply for SVO grants unless they get denied. However venues choose to proceed, the industry needs as many of them as possible to survive.
"In Nashville you have such a wonderful collection of artists there that can play locally," says Schaefer. "But so much of the rest of the country is going to need a more fulsome national reopening for bands to get on a bus and go on tour. Because they can't just go to one spot or two spots in the country — they need it to be open pretty universally. So most towns are not going to have their venues activated until that happens."
In the meantime, Cobb is planning a series of outdoor concerts that allow for safe social distancing once spring arrives. He hopes that enough of the country will have received a COVID-19 vaccine that it will be safe to host some shows inside the venue in the fall as part of a very slow move back toward normal operation.
"You just can't seat enough people in there … in a pod-type scenario to get close to financially viable," he says. "So we really are going to have to be at standing room. And I don't think we're talking 100 percent capacity by any means. … Maybe if we could get to 50 percent of actual capacity — if we could put 200 to 300 people in there safely, then it'd be financially viable and make sense to do shows again." 
Update: March 4, 3:50 p.m.: An amendment to the law means that venues eligible for SVO grants may now also apply for PPP loans. If PPP funding is awarded, that amount will be deducted from the total awarded in the future via the SVO grant program. In the example provided in a release from NIVA, if a venue takes a $25,000 PPP loan and later qualifies for a $100,000 SVO grant, the grant amount would be reduced to $75,000.
Update: March 19, 5:30 p.m.: According to Billboard, The Small Business Administration's newly confirmed administrator Isabella Casillas Guzman has announced that the first two-week window for accepting applications will begin Thursday, April 8. There will be a webinar about the application process on March 30 from 1:30-3 p.m. — register here.
"We realize this is an enormous undertaking for the SBA and we appreciate everything the agency is doing to ensure this program is administered as Congress intended as expeditiously as possible," reads a statement from the National Independent Venue Association. "The opening can't come soon enough. The fate of our industry's survival is dependent on it. To say we have been anxiously awaiting the day when we can apply for this emergency relief is an understatement."