Nashvillians, by and large, are on the same page this year.
Submissions in the Scene's annual "You Are So Nashville If …" contest — in which we ask our readers to complete that iconic if elusive sentiment — always run the gamut. But a handful of topics have popped up frequently in recent years. Bachelorettes. Transpotainment. Tall-and-skinny new builds. Bird scooters. Kid Rock sucking. And that's not to mention the evergreen topics that have appeared every year for decades — Dolly Parton, cowboy boots, megachurches and the like.
Judging by the 2022 YASNI entries, Nashville has a few issues on its mind more than any of the above this year — namely, a proposed new Titans stadium, affordable housing, Californians moving to town, and trash. Of this year's 1,200-plus submissions, roughly three dozen were about new stadiums (both Nashville SC's Geodis Park and the divisive plan for a new home for the Tennessee Titans). Trailing just behind stadium talk in popularity were submissions about skyrocketing housing costs, Californian transplants and the city's recycling and trash pickup woes. After that, grumbling about tourists, congressional redistricting, Airbnbs and, yes, Kid Rock.
As ever, your friends here at the Nashville Scene combed through all the submissions, and after a punishing daylong meeting fighting it out, narrowed the list down to about 150 entries that are funny, original, incisive or, ideally, some combination of the three. Below, find our first-place winner and our honorable mentions, along with everything else that made the cut. Also below, our list of particularly earnest entries — that is, the ones that weren't exactly funny but were just too damn wholesome to do away with altogether — and everyone's favorites, the Weirdies. 
More unites us than separates us, it would seem. And what unites Nashville? Residents who care about our past, are concerned about our future, and are willing to laugh about our present. So join us in having a laugh, and see what made the cut for the 34th annual "You Are So Nashville If …" issue. —D. PATRICK RODGERS, EDITOR-IN-CHIEF
---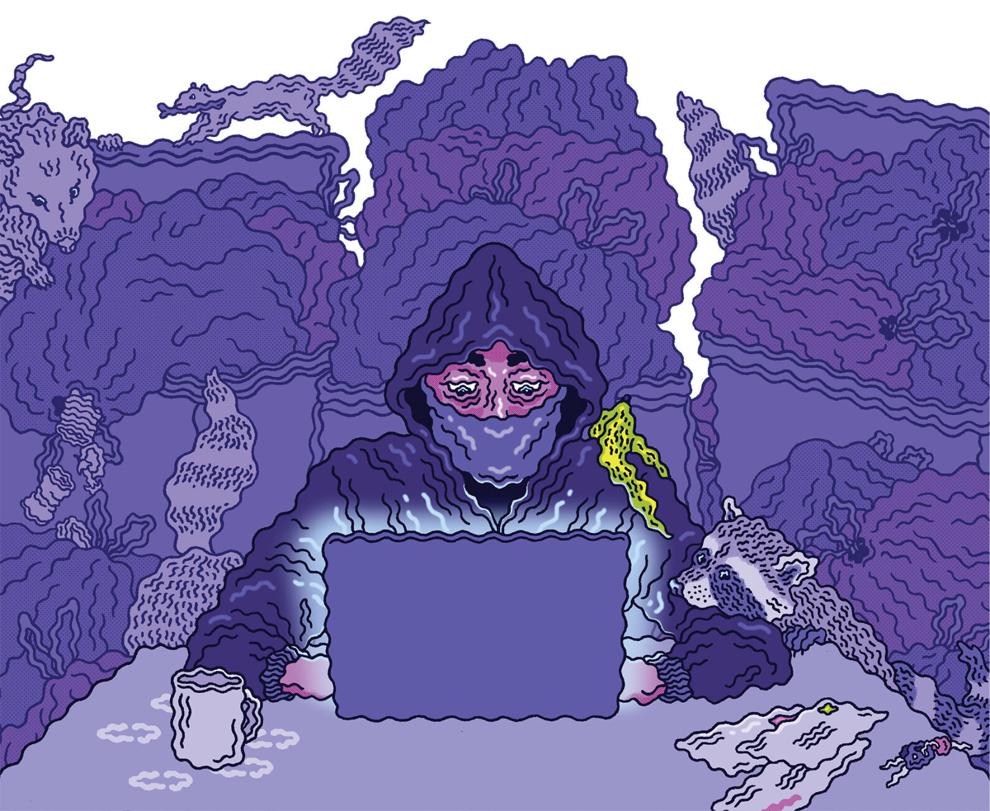 First Place
You've been on the darkweb trying to solicit trash pickup. —Logan Elliott
---
About the Winner
In October, Metro's longtime trash-collection contractor Red River Waste Solutions filed for bankruptcy. The company had long struggled to keep up with its assigned routes in some areas of town. But in late 2021, the trouble became widespread. Overflowing cans toppled. Neighborhoods were besieged by flies. Untold pounds of kitty litter baked in the sun. Creatures of the night feasted on our excess. We shuffled hopefully to the curb each morning, only to meet the grim face of our city's failure. 
OK, maybe we're being hyperbolic. But the situation was bad enough that Metro diverted recycling trucks to haul trash. Metro Water Services stepped up to take over some of Red River's routes, and the city hired an emergency vendor to make up the difference.
Things have more or less evened out. By February, curbside recycling resumed, and we're back to the occasional late pickup, rather than the clusterfuck of last year. Currently, Red River and Waste Management continue to collect our refuse, and Red River is being courted by some buyers. 
We received 12 entries about trash pickup in this year's YASNI contest, and Logan Elliott's submission carried the day. Elliott is a Nashville native. He went to college at MTSU and has lived in Middle Tennessee his whole life. Like many longtime Nashvillians, he has concerns about the city's growth and the people it is leaving behind. "You don't need the government to look out for the people with the power," he says. "You need the government to look out for the people who are going to get trampled by it." 
We may have our differences. But for one brief window of time, the people of Nashville's Urban Services District were united. From Green Hills to Bordeaux, Antioch, Inglewood and beyond, we listened for the groans and clamors of garbage trucks, and prayed for relief. ERICA CICCARONE 
---
Honorable Mentions
You can't wait for the second season of Crazy Parents of Williamson County School Board Meetings. —C. Gabriel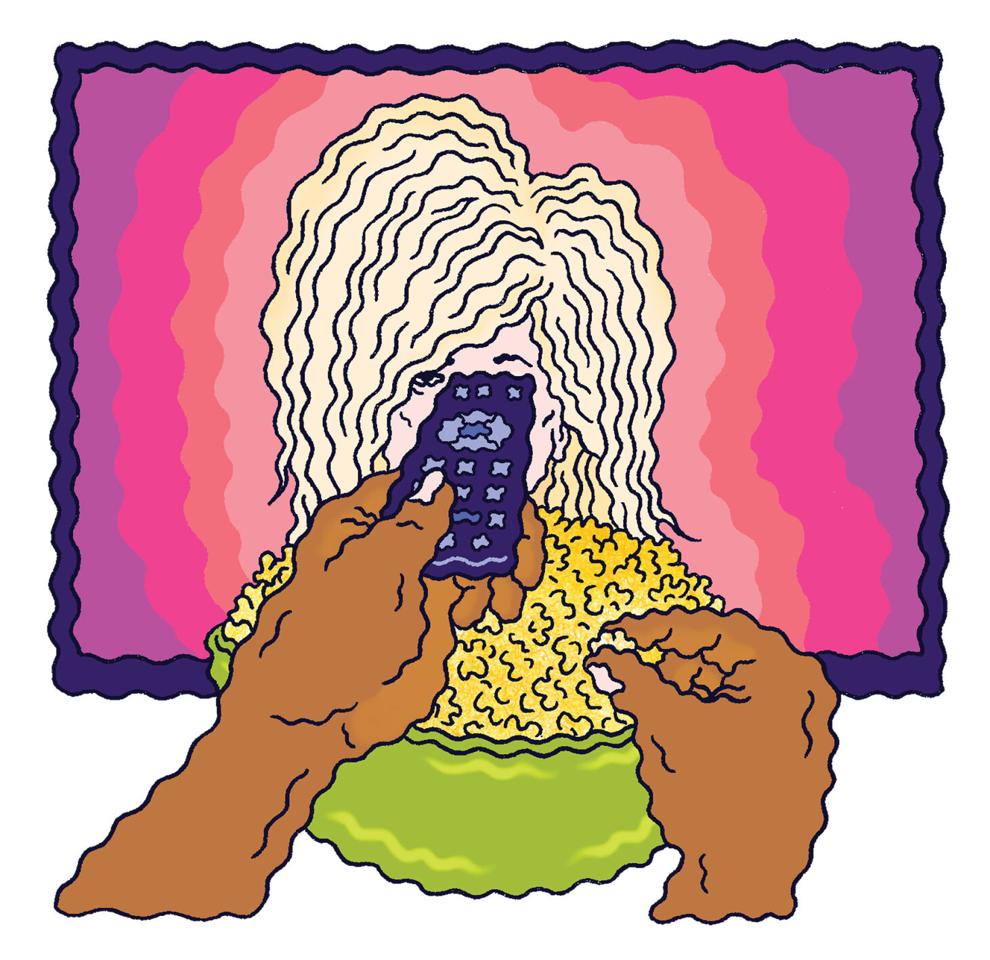 Your church has the best cult documentary. —Allison Lund
Ryan Tannehill isn't even in the top 20 men representing your state who let you down in 2021. —Daniel Ryan
It's year three of COVID and your government still refers to a testing site as "the former K-Mart." —Allison Lott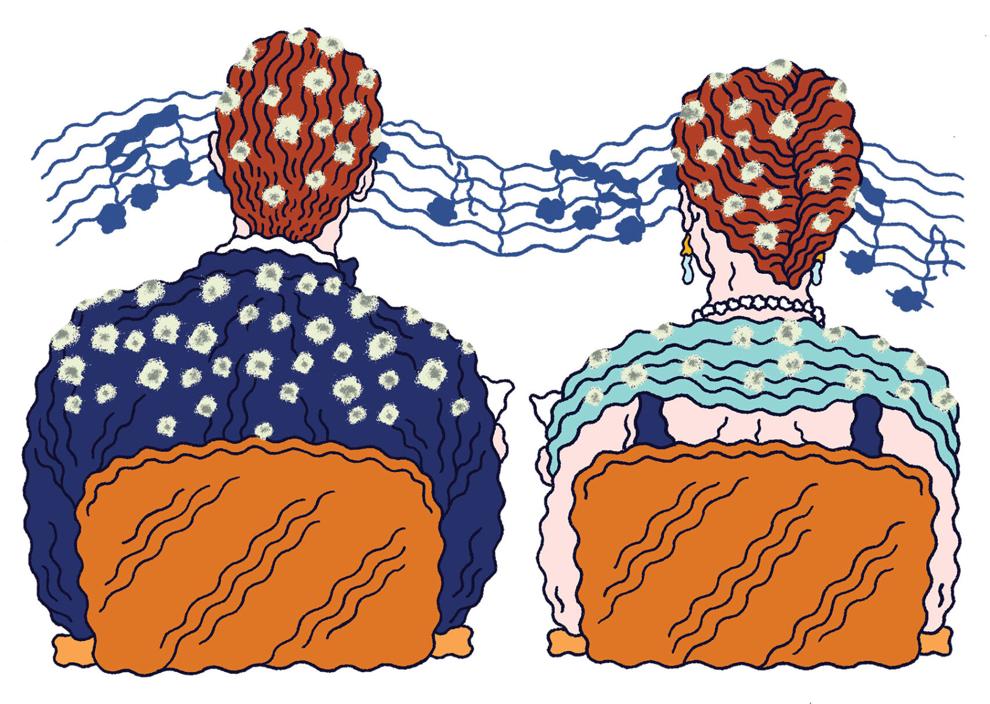 You got crapped on by purple martins and still went to enjoy Bach's Concerto. —Rick Guiden
CMA Fest should be renamed January Sixth: The Musical. —Ashley Haskins
You wonder if Mick Jagger needed a tetanus shot after visiting the scrap yard. —Leslie Hales
It's easier to move a stadium 100 yards than a football. —Allison Lund
You're excited for the newest Sean Brock restaurant concept, where he comes to your house on a fixed-gear bicycle and charges you $400 a person for a bag of his grandmother's sawdust. —Andy Gasparini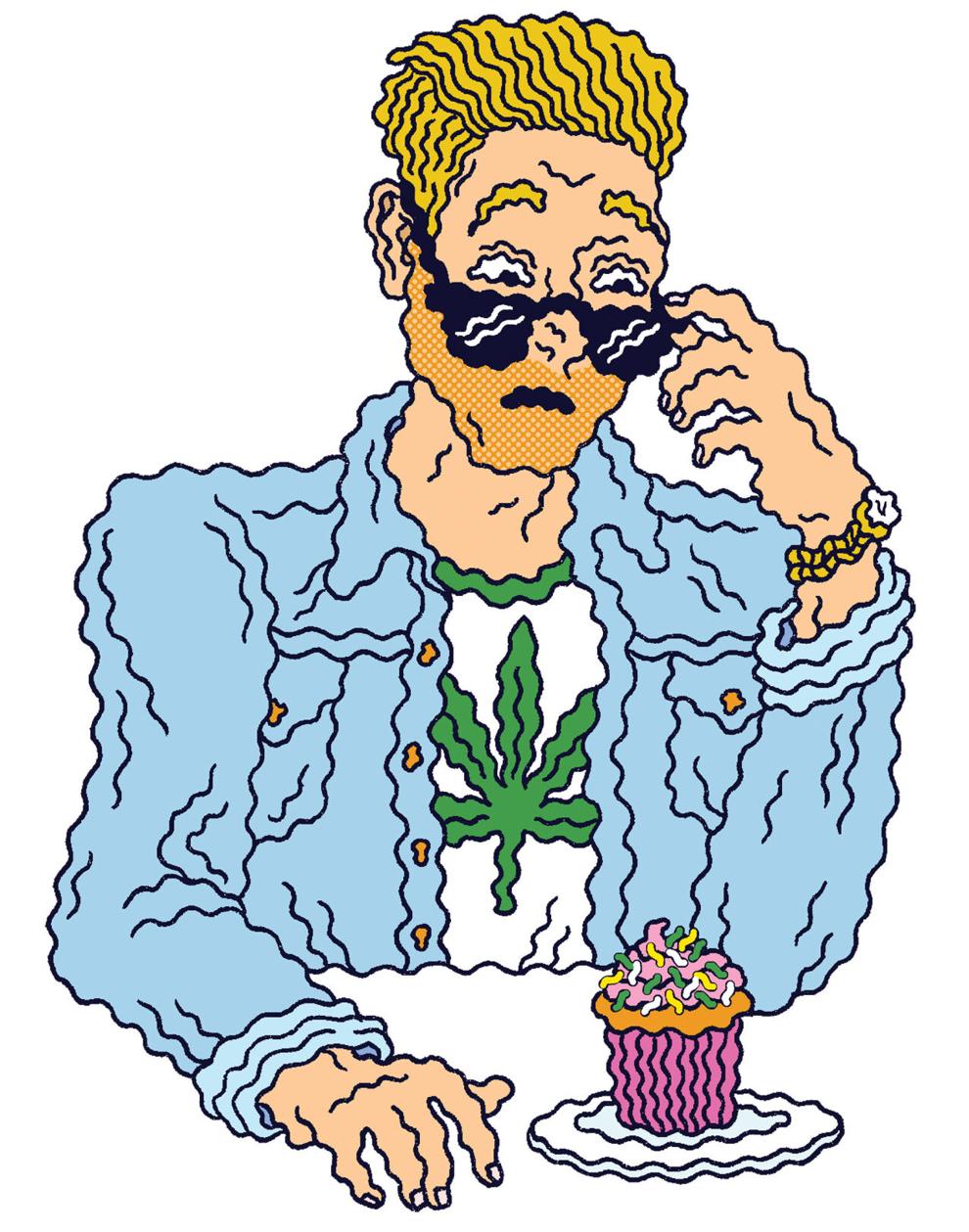 You have told more than one Californian that Baked on 8th isn't a dispensary. —Ashley Haskins
You got your hip replaced at the old Belle Meade Harris Teeter. —Trent Hanner
You thought Robby Starbuck was the coffee shop next to the sketchy Walmart. —Jim Flautt
You thought you were in line for Ryman tickets, but it turned out it was for a spot at a day care slated to open in 2027. —Daniel Ryan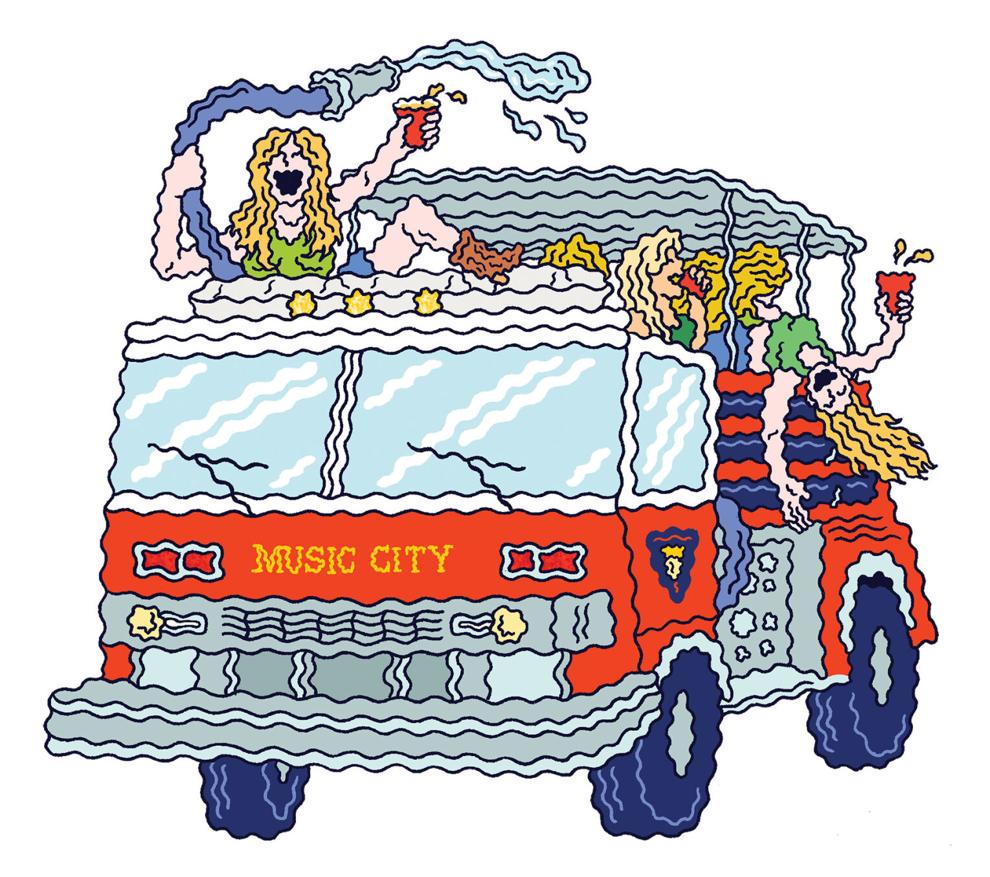 You've mistakenly pulled over for a transportainment fire truck. Twice. —Ashley Haskins
---
And the Rest
You have Marsha Blackburn's Senate office number stored in your phone and you call her way more than your mom. —Stephanie Burset
Your bumper sticker says "Buy Local" but your porch says "Amazon." —Bob Ward
You go to your allergist more than your therapist. —Leslie Hales
You check your Zillow estimate every day to see if you can afford to move to a blue state yet. —JJ Wright
You could barely afford it when you got here, and now you can't afford to leave. —Allison Everett
You can't afford to buy your own house. —Jesse Newkirk
You can't complete this prompt anymore because your city no longer has an identity or distinctive characteristics. —Charlie Harris
You aren't religious, but still try to act a little less drunk around Soccer Moses. —David Madeira
Soccer Moses is your small-group leader. —Susan Houston
Your bassist is also your barber is also your soccer mascot. —Jess Y
You held a Nextdoor watch party for your Ring camera. —Chris Lewis
You immediately had a list of places overlooked when the Scene released their RIP Old Nashville shirt. —Sean Jewett
You can name more closed music venues than open ones. —Jeff Loudon
Your buses serve beer and your ren faire doesn't. —JJ Wright
You wish the Puritans running the now alcohol-free ren faire would leave for the New World already. —JJ Wright
Your congressional district and your reproductive rights got gerrymandered and all you got was a Whataburger. —Andy Gasparini
Your next-door neighbor is in a different congressional district. —Charlie High
You got gerrymandered out of entering this contest. —Drew Maynard
You just moved to town to run for Congress. —Nate Griffin
Your likely congressman-to-be has already blocked you on Twitter. —Paul McCoy
You can't remember if your new congressional district bans books or burns books. —David Fox
On Friday you went to Kid Rock's Vape Room and G-String Review, and on Saturday you went to Mt. Juliet to burn books. —Nate Griffin
Your dog is a perfectly healthy weight at your Mt. Juliet vet, but needs to lose a few pounds at the 12South vet. —Leslie Hales
You went to the Nashville subreddit looking for restaurant recommendations, and they sent you to a Chili's. —Andy Gasparini
You were conceived, born, married and buried at the West End Chili's. —C. Gabriel
You called Codes on the elderly Black couple next door because their uncut grass is obscuring your Black Lives Matter sign. —Radley Balko
You don't go to restaurant openings, you go to restaurant closings. —Megan Minarich
You lament the closing of a restaurant that you visited twice in its 30 years of operation. —Daniel Ryan
You know what? Just give Isbell the Ryman. The whole goddamn thing. He lives there now. —Andy Gasparini
You've asked @NashSevereWx if it will rain in a very specific location. —Russell Ries
While everyone is lining up for the Wings mural, you're looking to get good shots of all the "Moist" tags. —Andy Gasparini
You can remember when the only coyotes within the city limits were at Y107. —Julio LaPeppercorn
You've gone to Cook Out more than actual cookouts. —Patrick Voltz
Your rent went up 15 percent since you submitted your YASNI entry. —Clifton Kaiser
You own a Tye Dye Mary. —Coral Kanies
You thought Garth Brooks already had a bar on Broadway. Hell, who can keep up? —Daniel Ryan
You appreciate the irony of dodging potholes on your way to Bridgestone Arena. —Andy Gasparini
You were happy to see "pothole aversion tips" on the revised TN drivers handbook. —Ray Shelide
Dual potholes corrected your car's alignment. —Ashley Haskins
You're so deep in the pothole you can't get a signal. —Mindy Winningham
You know there's no way the World Cup is going to pick a host city where the stadium's most identifying feature is a Logan's Roadhouse. —Andy Gasparini
You really hope there aren't any cherry trees on the site of the new Titans stadium. —Jamie Yost
Your football stadium has to be "first class" while the rest of your city is in coach. —Todd Faulkner
You still dodge snowballs from the polar bears. —Daniel Smith
You make a map for Hot Chicken Week every year like you're navigating Bonnaroo. —Matthew Rewinski
You keep a note on your phone of your preferred heat level at each of your favorite hot chicken joints around town. —Julie Davenport
You wonder who thought it was a good idea to put Nashville hot chicken joints in the airport. —Bob Ward
You know it's just a matter of time until you can buy a Nashville Hot Chicken Goo Goo Cluster. —Allison Everett
Your favorite public art is still the East Bank scrap metal yard. —Charlie Harris
You only listen to country stars who don't have their own downtown bar. —Thomas Still
You think Geodis isn't as good a band since Phil Collins left. —Ken Lass
Hi, Homeowner! We are contacting you to see if you are interested in selling your property located at … —Allison Everett
You get songwriting inspiration from Wordle. —Ken Lass
You literally fell off the wagon on Broadway. —Allison Lund
You never got your dog muzzle from Amazon. —Nate Griffin
You paid $1.5M for your 1,800-square-foot house and there are three other houses on your eighth-acre lot! —Mary DiVittorio
You're still not over being jilted by IKEA. —Stephen Yeargin
You're actually low-key impressed Tre Hargett was even at Bonnaroo. —Jesse Newkirk
I'll say it. Mike Vrabel is a little snack. —Jamie Yost
Percy shines your shoes. —Ned Benz
You're a junior software developer with two Grammys. —Holly Murphy
You aspire to have the confidence and calm of those who cross Gallatin Avenue like it's a desolate country backroad. —Charlie Harris
You watched The Way Down to see how much Phil Williams was in it. —Sean Jewett
You spent an entire Zoom therapy session discussing The Way Down. —Ashley Haskins
You desperately need to know if Gwen Shamblin and Marsha Blackburn shared a hairstylist. —Ashley Haskins
You've added Marsha Blackburn tweets to your deck of Cards Against Humanity. —Ashley Haskins
Your senator can't define woman. —Allison Lund
You've survived floods, bombs, guns, tornadoes and a literal plague but not this housing market. —Mike Dorr
You hold the door for all the single moms you evict. —Brett Rosenberg
All this hate for tall-skinnies makes you wonder if Nashville has a real estate problem or body dysmorphia. —Katie Wesolek
Yelling at Preds games is part of your mental health routine. —Abby Comm
You had to take a mental health day after Pekka Rinne retired. —Justin Bradford
You went to a Predators game just to get Rotiers. —Nate Griffin
You sent your YASNI submission while waiting on a freight train to move. —Stephen Yeargin
"Willie Nelson" is an accepted unit of measurement when referring to Gas, Housing Market, Inflation and Bill Lee. —Ashley Haskins
Your rooftop bar has a rooftop bar. —Allison Lund
You've given up all hopes of a Ric Flair sighting brought about by atmospheric "woo-ing." —Patrick Voltz
You sat in line on Buchanan Street for two-plus hours to get a $5 fish sandwich at Ed's. —Daniel Ryan
You keep guns on the streets via unlocked cars! —Rose Poland
Your church has a merchandise stand. —Tim Hall
You tithe your 10 percent nowadays at drag brunches. —Heather Burwell
Your team regularly disappoints, but the national anthem never does. —Allison Everett
You got your Roze Pony cocktail to go so you could beat the pickup line at Julia Green. —Hudson Byrd
When you bought your house near the fairgrounds, you never imagined that renting your driveway would be a lucrative side hustle. —Andy Gasparini
Most of your time at a concert is discussing the mix with your fellow audio snobs. —Daniel Ryan
You showed up for a pro-choice rally and ended up at a Sara Beth Myers stump speech. —Daniel Ryan
You went shopping at Bass Pro Shops and they didn't even have any regular guitars in stock. —Kenneth Anchor
Your favorite pizza place closes because all the staff is on tour. —Katie Miller
Your realtor subbed on drums in your band. —Blaise Gratton
You divine that "no cover" at the door means "all covers" on the stage. —Patrick Voltz
You want the full tea about the girl who found out her boyfriend was cheating on her with a girl he adopted a dog with from the Nashville Humane Association. —Leslie Hales
You don't know exactly how, but you're convinced the Exit/In is still getting screwed. —Allison Lund
You've wondered if the VERN graffiti is a grassroots tribute to Ernest P. Worrell. —Clifton Kaiser
"Hey Vern!" —Jason Marsden
You think that they should put a Thai place in between Winners and Losers. —Patrick Voltz
Every time there's a huge rainstorm you worry about the Schemerhorn piano. —Jeff Shearer
You've heard saxophonist Ayy Willé perform with every hip-hop artist in the city. —Marissa Campbell
The turn signal is in your mind. —Jason Marsden
Your neighborhood's gonna get those sidewalks real soon, we promise, this time we mean it, we just have to build one more new stadium first, we swear. —JJ Wright
You've told your friends that "Madison is basically East Nashville." —Daniel Ryan
The only thing reliably collecting trash in this town are the pedal taverns. —Stephen Yeargin
You've learned so much more than you ever wanted to know about how trash pickup works. —Matthew Rewinski
You can sell your house faster than you can get your curbside trash picked up. —Julie Davenport
Your trash and recycling just got picked up from December 2021. —Ben Gatlin
You go to the Hendersonville Walmart just to listen to Creed without judgment. —Ashley Haskins
You ever told your hair stylist to "give me the Vicki Yates."—Mark Anundson
Your DA won't prosecute marijuana cases or police officers. —Daniel Ryan
You're a Republican who won't vote for Mayor Cooper because of how he handled the epidemic or a Democrat who won't vote for Mayor Cooper because of how he handled the epidemic. —Gregory Delzer
You've gotten Chick-Fil-A on the way to a Pride event. —Matthew Rewinski
You know the Grand Ole Opry is a show and not a building. —Kevin Kenworthy
You know that when they demolish the James K. Polk Theater, TPAC will be homeless and subsequently arrested by order of our governor. —Andy Gasparini
You've followed a Metro Council meeting on Twitter just to see what shade @startleseasily will throw. —Daniel Ryan
You are super excited about the comeback of South Street, and you … wait … Steve Smith … um, yeah never mind. —Allison Lund
You tried to ban students from reading this issue. —Jamie Yost
Your local daily paper has abdicated its journalistic responsibilities, so now the local alt-weekly is Nashville's paper of record. —Nate Griffin
You feel like you're cheating on Christie when you eat Crumbl. —Trent Hanner
Or "How I Learned to Stop Worrying and Love Transpotainment." —Daniel Ryan
You've almost finished your existential tragicomic play, Waiting for Google Fiber. —JJ Wright
You've written your Cash App account on your car just to see if it works. —Russell Ries
You had an investor make a cash offer on your pile of empty Amazon boxes. —Ashley Haskins
You've ever wondered where the heck you were in the city because you were somewhere on Old Hickory Boulevard. —Murphy Gill
You remember when the most exotic restaurant to eat at on the East Side was Calypso Cafe. —Amy Smith
You will fondly remember the nervous terror of waiting in line to order at Joey's House of Pizza. —Andy Gasparini
You're at least a little bit in love with the sound of Marquis Munson's voice. —Becca Andrews
You're suddenly nostalgic about the view of downtown from where I-65N merges with I-40W. —Mark E
The name of your business is a bunch of consonants and no vowels. —Wando Weaver
You have a tally of how many times John Oliver mentions Nashville or Tennessee during each week of Last Week Tonight. —Leslie Hales
You're nominating West End fast food eateries to be on the next Nashville Nine. —Trent Hanner
You regularly petition City Hall for the construction of a Joker Building. —Patrick Voltz
You're still really, really trying to like Moon Taxi. —Jesse Newkirk
Your neighborhood Kroger has a bachelorette section next to the seasonal items. —Lightning de La Flame
You go to Scottsdale for your bachelorette party. —Jan Bell
You've run out of jokes about bachelorettes, tall-and-skinnies, scooters, traffic, Broadway and Kid Rock, but are still sitting on a few about Antioch. —Jeremy Estes
Your idea of foreplay is a Duke's sandwich at 1 a.m. —Rie Schaffer
You're more popular for being racist than for your music. —Allison Lund
You can't drive around town without pointing out where every Krystal used to be. —Charlie Harris
You take the WeGo to WeHo to avoid the sh!t show on SoBro. —Daniel Smith
You have finally conceded that "North Gulch" actually exists. —Daniel Ryan
You love the fact that there's still a Claire's at the Mall at Green Hills, and that it's directly underneath Gucci. —Trent Hanner
You see the new license plates as "Incognito Mode" for driving through Belle Meade. —Andy Gasparini
Your new neighbors all have surfboards. —Rick Guiden
You bought a Dodgers hat just to fit in. —Will Adams
Argh argh the Californians argh argh. —Jesse Newkirk
You love people that come here from other countries, but hate people that come here from other states. —David Madeira
You want to umpire Clay Travis' kid's next game. —Robert Vogt
You stopped by the new fast-casual restaurant built in your neighborhood to find out it was actually someone's new house. —Whitney Beard
It's always "What is your music career doing?" and never "How is bartending going?" —Ashley Haskins
How many fucking Deltas do we need before we can just decriminalize weed once and for all? —Andy Gasparini
Your state legislature thinks it's your city's HOA. —C. Gabriel
Every member of your party ended up at the same Taco Bell after dropping $600 at Audrey. —Ashley Haskins
You ask your college kid to give their old bedroom a five-star rating on Airbnb. —Debbie Emory-Utzig
You list your home in Columbia as "Downtown Nashville Adjacent." —Thomas Still
You sold without the intel. —Zack Bennett
You'd join a dating app that matches based on your Waffle House order. —Ashley Haskins
You have been hired by, and subsequently quit, the mayor's office in the last 12 months. —Daniel Ryan
You exit Broadway faster than Spider-Man: Turn Off the Dark. —Patrick Voltz
You wonder where in the Sam Hill Miss Cheap is when we need her the most. —Del Tinsley
---
Weirdies 
You remember riding "Kick Booty" at the Italian Street Fair. 
you use the front page of old Nashville Scenes to cut up and roll colorful paper beads in order to make necklaces out of to sell to unsuspecting tourists at your "pop-up" sidewalk shop on lower Broadway or at one of the Artisan Festivals in Centennial Park, or at one of those weird storefronts in Hillsboro village on a commission.
​​You think it is Christmas because you hear Bing Crosby singing What do you with a genneral after he is done being a general? 
You have had dinner at Jimmy kelly,, resturant . 88 years in business.
You say "Sir" and "Ma'am", more than "Please" and "Thank you". Lived in Nashville for two years (2016-18). Otherwise, West and Midwest. Born in Knoxville, TN.
You're still trying to figure out why $50 Cent was hanging upside down during the Super Bowl halftime show?
no joke were simply cutting the grass and checked your email mid-beer and saw you were on Carrie Underwood's marketing team email by accident. So then you just sat there like a ghost for probably over several days and watched all these people from Ticketmaster and her label talk. Then, one night, randomly....you just replied "this is awesome!". And you never heard back again. This is a true story.
You somehow think that refried beans ARE NOT a form of musical friut
your late parrot's final words were "Damn, my parrot is dying."
I ask for a martini with onions (a Gibson) and receive a martini with sliced onions in my glass!
You really wish they'd go back to listing authors on the Weirdies. You're proud of those.
---
The Earnest Ones
You just found your saved last issue of the Banner. —Hershell Warren
You are nice and considerate of all people. —Russell Collins
You've participated in all 34 "You Are So Nashville If …" contests. —Bill Dixon
Your family has a hot chicken recipe it has passed down for generations. —Kaleb Waller
You never meet a stranger. You know that sweet tea is not the only thing sweet you find in Nashville. If you know Nashville is not only a place for finding good food and great times, it's also a great place to meet people that have a kind sweet heart. Just like the glass of sweet tea you get served while you enjoy the people you meet just walking down the street, or sitting at the table next to you. —Lisa Taylor
You read a hard-copy version of the Scene at Arnold's. —Jim Flautt
You know you're still a Wall of Weiners champion at Cori's Dog House in your heart, and no one can take that away from you. —Matthew Rewinski
You just be yourself! Enjoy the Southern food, Southern hospitality, have fun and relax. —Lisa Christian
Ernest Tubb Record Shop closing ruined your day. —Ben Bartley
You swiped five copies of the Scene's recent Ernest issue. —Charlie Harris
---
Past Winners:
1989: You think our Parthenon is better because the other one fell apart. —Susan Fenton
1990: Your mayor is married and engaged at the same time. —Maralee Self
1991: You say to the person behind the counter at the Hot Stop, "We really kicked y'all's ass in that Desert Storm." —Willie D. Sweet Jr.
1992: You go to a Hank Williams Jr. concert at Starwood and pass out before Hank does. —Ted W. Davis III
1993: Your church congregation is referred to as "the studio audience." —Sharon Kasserman
1994: You think that the H.O.V. lane is for people with AIDS. —Paul Allen
1995: No winner
1996: You never meant to stay here this long. —Robert Jetton
1997: You've checked your flower bed for Janet March. —Terry Robertson
1998: You're the only one who doesn't know you're gay. —Diana Hecht
1999: You dig up your mom. —Rick Hagey
2000: You want to vote Brad Schmitt off the island. —Chad Tribble
2001: Your minister follows the Nine Commandments. —Ken Lass
2002: Towns you've never heard of are going to be hit by a tornado at 6:51, 6:53 and 7:01 p.m.  —Rick Hagey
2003: You returned a friendly Southern wave to Adam Dread as he veered across Franklin Pike. —Cindy Parrish
2004: You need a war to sell records. —Joe Scutella
2005: Your governor gives TennCare beneficiaries McDonald's instead of health care coverage. —Ken Lass
2006: You were a gay cowboy before being a gay cowboy was cool. —Michael Williams
2007: You saw Kenny Chesney in a Kroger reading Out & About. —Michael Williams
2008: Your DUI arrest gets a five-star rating on YouTube. —Roy Moore
2009: Your local GOP makes the KKK look like the ACLU. —Jonathan Belcher
2010: Your city flooded and all you got was a lousy T-shirt. —David Anthony
2011: Gay gay gay, gay gay; gay gay gay gay gay. —Dana Delworth
2012: You think Bart Durham should direct The Real Housewives of Nashville. —Holly Matthews
2013: You think the TV show should have been called Mount Juliette. —Bill Hench
2014: Your amp goes to 11, but not to Belle Meade. —Zack Bennett
2015: You're afraid Bob Mueller's mustache will be torn down to build a high-rise apartment building. —Zack Bennett
2016: Your therapist doesn't know you're gay. —Russell Ries Jr.
2017:In June, you were citing Rule No. 48.24-B that states a goal can be reviewed if an inadvertent whistle caused a stoppage in play. In January, you thought hockey was played with a ball.  —Brian Bates
2018: Nashville is canceled. Also, the TV show was not renewed. —Charlie Harris
2019: Your idea of "light rail" means doing just a little bit of coke.  —Katie Wesolek
2020:Your idea of contact tracing is checking for hand stamps from Kid Rock's Big Ass Honky Tonk & Rock 'N' Roll Steakhouse. —Megan Minarich
2021:You think Derrick Henry offseason workout vids should be flagged as erotica. —Chase Stejskal