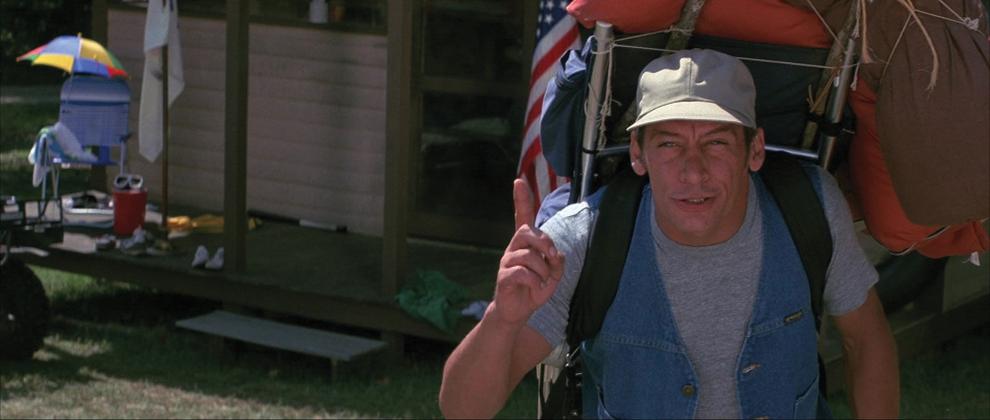 Jim Varney owned a DeLorean.
If a more 1980s sentence than that has ever appeared in these pages, it'd be gobsmacking.
But it's true, the man beloved by a generation for portraying Ernest P. Worrell — the oblivious, rubber-faced naif constantly annoying the perpetually unseen Vern — owned the bat-winged automobile that could travel through time.
And in pictures with his treasured car, Varney looks … rad.
Now if Jim Varney, a lifelong chain smoker who died in 2000 of lung cancer, was simply the man who created the good-natured goof who appeared in countless commercials, it would be a life well-lived. There are certainly worse legacies than playing a character who became a pervasive part of American culture for more than a decade and spawning a catchphrase that's still bandied about by folks of a certain age.
Knowhutimean?
But those faded photos of Varney in a leather jacket and just-this-side-of-skinny blue jeans make it obvious: Varney contained multitudes.
Everyone who worked with the actor for any length of time will no doubt remember that Varney forgot nothing. Scientists are skeptical that photographic memories exist, and even that phenomenon's more provable cousin eidetic memory is frustratingly difficult to diagnose. But Jim Varney could look at a script and nail it in one take like a coveted contract player in the Old Hollywood studio days.
As a child, he'd memorize poems, lengthy passages from books and television dialogue, rattling them off days and weeks later. And whatever special wiring his brain possessed also gave him the gift of imitation. He'd declaim Shakespeare at the dinner table in the voice of, say, Huckleberry Hound. In 1950s Lexington, Ky., this was very funny stuff to come out of a tween. Honestly, it'd be no less funny now.
His mother got young Jim involved in local theater — smart woman — and Varney trod the boards all over the Commonwealth and elsewhere, studying Shakespeare at the Barter in Virginia and eventually making it to Nashville to take a role in a show at Opryland.
His talent was obvious, which is how he ended up as a regular on Johnny Cash's 1970s variety show. Varney's stunningly expressive face was perfect for nightclubs and stand-up comedy — he was an original alumnus of The Comedy Store and made the late-night talk-show rounds in the late '70s. His high-velocity imagination was the breeding ground for an untold number of characters with backstories so well-developed and labyrinthine that particularly logorrheic 19th-century novelists would be impressed.
All of what came with the package — the bear-trap memory, the voice and that face, which has now been memefied to show just how damn talented Varney was at demonstrating the full range of human emotion with just a purse of a lip and the slight stiffening of a cheek — was exactly what was needed to make Ernest a star. A star of natural gas commercials.
---
It's 1978 and Varney is in Los Angeles, having landed roles on Petticoat Junction and Fernwood 2 Night. But then the SAG-AFTRA strike hit and the work dried up. Varney came back to Nashville.
Meanwhile, the Nashville advertising firm Carden & Cherry wasn't doing much business because of stagflation. 
"John Cherry had an advertising agency that wasn't advertising anything because nothing was selling," Varney told the Scene in one of his last interviews in 1999. "I had 100,000 characters that I couldn't get arrested for because nobody was buying commercials, so we started thinking we should get comedy back into commercials on a local level."
First, Varney played his drill instructor Sgt. Glory in ads for Purity Dairies, castigating the cows into producing more milk. Then, in 1980, Carden & Cherry got the contract to do spots for the then-dilapidated Beech Bend Park in Bowling Green, Ky. And that's when Ernest P. Worrell made his advertising debut.
So what was the genesis of the lovable hayseed who so often gets too far over his skis, his backwoods braggadocio always found out by the silent Vern, all within 30 seconds and all intended to sell a gallon of sweet acidophilus?
Of course, Ernest couldn't exist without Varney. He had the knack for voices and the face that could paradoxically say so much while knowing so little. But neither would Ernest have lived without Cherry, who died in May at age 73. The ad man honed Ernest's shtick, basing the character on a man who worked for his father years before. After the success of the Sgt. Glory ads for Purity, Cherry suggested Ernest P. (which stands for "Powertools," by the way) Worrell as the new pitchman.
As Varney told the Los Angeles Times in 1993 — in one of many profiles over the years inevitably headlined "The Importance of Being Ernest," including the aforementioned one by the Scene — the character then "took off like a rocket."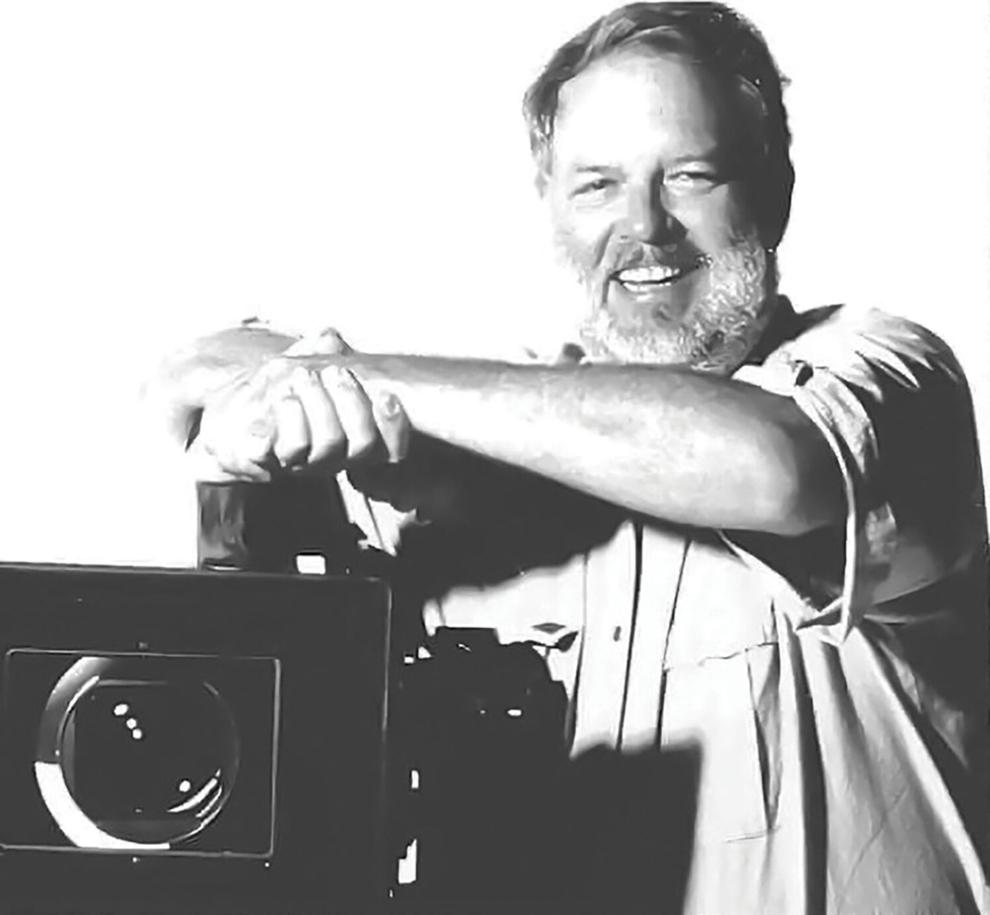 So stratospheric was the success that Carden & Cherry licensed the character to dairies all across the country, sometimes filming more than 25 virtually identical commercials in the same day. (Varney's generational memory and single-take professionalism was efficient and a cost-saver.)
Varney, Cherry and a brain trust of a dozen or so writers and ad execs focused on products and services that were common across the country but remained controlled by regional rather than national firms. Think dairies, air conditioning service, utilities. The commercials could be more or less the same everywhere, filmed quickly and in succession. Ernest P. Worrell became locally beloved across the country, firmly associated with this local company or that one. And in pre-internet days, someone watching a milk ad in, say, Topeka was blissfully unaware the same guy was hawking air conditioners in Butte.
It was a shock to go on vacation and see Ernest advertising milk for some Florida dairy when, to Nashvillians, he was Purity.
"Everybody thinks I'm an actor in their market," Varney told the Scene in 1999. "When I play something dramatic or offbeat, they go, 'That's the guy who sells them air conditioners up there, isn't it?' They really think I work for a local company."
At one point, Varney estimated he'd done 3,000 commercials in 200 markets. "All at local market prices," he'd add sardonically. 
The lack of national campaigns was ultimately due to regional Ernest ads' own success. For example, General Motors once approached Varney and Carden & Cherry about getting Ernest to sell Chevrolet pickups, but it was essentially impossible because of the web of exclusivity deals the character had in every market. Chevy would only be able to use Ernest where Ernest ads weren't already running, and by the mid-'80s, there weren't many such places.
Nevertheless, Ernest was extremely popular. Market research showed he was a hit with over-35s who were beyond trying to be cool and under-13s, a demographic for whom lovable goofuses are always a winner. The problem was that it was difficult to capitalize on that prepubescent popularity with the ad campaigns they had. Not a lot of 10-year-olds are included in the decision-making process when it comes to air conditioner repair or natural gas service. So Cherry and Varney decided Ernest should hit the big screen.
Or at least the video store.
---
Varney and Cherry's first project was Knowhutimean? Hey Vern, It's My Family Album, which, like most of the later films, was shot almost exclusively in the Nashville area. The 57-minute release, which hit shelves in 1983, is a little bit like Edgar Lee Masters' Spoon River Anthology. Except the characters aren't dead. And it's comedy sketches, not epitaphs. The frame story is that Ernest is telling an as-usual-unwilling Vern about his family, all part of those "100,000 characters" Varney had in his brain. The catch is that all of them — Aunt Nelda, Ace the pilot, Rhetch the gambler, Lloyd the grouchy mountain man and so on — are kin to Ernest. 
Truly, this is the wellspring of the Worrell extended universe.
It was enough of a success and enough fun to make that Cherry, Varney and regular contributor Coke Sams released the wacko (and surprisingly dark) sci-fi comedy Dr. Otto and the Riddle of the Gloom Beam in 1985, Ernest's feature-film debut (although it too was straight-to-video). Now, this in and of itself is a little odd. Movies have grown out of all sorts of weird nuggets of pop-culture esoterica (remember The Emoji Movie?) but rarely out of characters from commercials. The world isn't exactly clamoring for the gritty origin story of Flo from Progressive.
Nevertheless, Cherry, Varney, Sams and the rest thought they were on to something.
It was time for Ernest to go to camp, but first he had to go to the Indianapolis 500. As part of the pre-race rigamarole in 1985, Varney made an appearance as his popular character. 
Also on hand? Then-Disney CEO Michael Eisner, along with his moneymaker Mickey Mouse. Now, it's hard to upstage Mickey Mouse, but the crowd at the Indianapolis Motor Speedway that day went absolutely bonkers for Ernest, giving him a more robust reception than they did Mickey.
Eisner, who heretofore didn't know Ernest P. Worrell from G. Gordon Liddy, was so impressed that he sought out Cherry, Sams and Varney and offered the Mouse-backed largesse to make a real honest-to-Walt movie that would be shown in theaters and everything. This was still the Disney Dark Age, which would continue until the release of The Little Mermaid in 1989, so Eisner was trying to play things a little tight. But $3.5 million in the mid-1980s was a good chunk of change for a group of guys who had by and large been shoestringing and bootstrapping their own VHS-friendly fare.
Cherry would direct and, alongside Sams, write the script for what would ultimately become Ernest Goes to Camp. Touchstone would produce, and Buena Vista would distribute. Still, there's no reason to waste Disney's money, so there were concessions to be made.
First, the film wasn't exactly The Longest Day in terms of star power. The biggest name in the movie (beyond Varney) was Iron Eyes Cody, the veteran character actor known for the "Crying Indian" Keep America Beautiful commercial and playing various Indigienous characters for 60 years despite almost certainly being Italian American. The film was Cody's last.
Then there was John Vernon (Animal House's Dean Wormer) and Lyle Alzado, the former NFL lineman scoring his first big feature-film role. (He had previous TV credits and played Assassin #2 in 1979's The Double McGuffin.)
And then there were local Boy Scouts.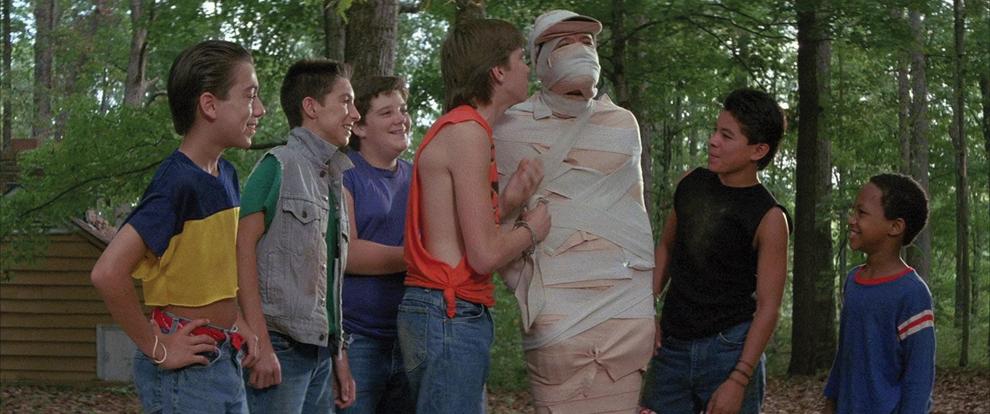 One was Lance Bridgesmith, who'd later become a well-regarded mergers and acquisitions attorney, making partner at numerous elite Nashville firms. He's now an administrator at California's Pepperdine University. Another was Michael Chappelear, who was 9 years old the year of filming and is billed as Camper #3. For the late-'80s tween set, having grown up with the Purity ads, Varney was a huge star — but what Chappelear really remembers is how kind, generous and gracious Varney was to kids for whom he might as well have been Robert De Niro.
"The second day filming, Jim was sitting on a chair looking out on the water during a break," Chappelear says. "I walked over curiously. Jim was so relaxed and kind. Jim greeted everyone kindly and encouraged everyone to not look directly into the cameras when filming! It's just a small memory, and maybe not that exciting, but I really liked his relaxed, cool style, and his kind way of giving some important acting advice."
The plot of Camp was fairly straightforward. (Even so, much of the film's dialogue is improvised, which caused the occasional headache because, Cherry wrote in his memoir, Disney loved to meddle — nixing, for example, the idea that Ernest would have a love interest.) Cody plays Chief St. Cloud, owner of Kamp Kikakee. Varney's Ernest is the camp handyman who longs to be a counselor. He gets his chance with the "Second Chancers," a group of ne'er-do-wells. Well-meaning Ernest unwittingly helps an evil mining company trick Chief St. Cloud into selling the camp. Shenanigans (and a truly stunning number of convoluted explosions) ensue. Good guys win!
It's classic summer family fare.
The part of Kamp Kikakee, such as it is, was played by Group Camp One at Dickson County's Montgomery Bell State Park. It hadn't changed much since it was built by the Civilian Conservation Corps in the 1930s. And to the Tennessee Department of Environment and Conservation's credit, it hasn't changed much in the 35 years since Ernest Goes to Camp hit screens on May 22, 1987.
The park's central cabin has props and photos from filming and little shrines to all the cast members who have died, almost like those dedicated to saints in niches of European cathedrals. There's one for Cody and Alzado and Varney, and one suspects Cherry will get his soon enough. Maybe it will be set up in time for this year's Ernest Day, scheduled for June 11 at Group Camp One.
The annual event, which draws Varney devotees from far and wide, began almost by accident. 
Phil Baker was already running a summer movie series for his church, usually a double bill featuring a cartoon backed with a film celebrating an anniversary or something related to current events. In 2017, he decided to do Ernest Goes to Camp to celebrate its 30th anniversary, and realized that it was filmed just up the road. He called the state park and learned the rangers were trying to put together an Ernest commemoration of their own. He offered to help with planning, and the church said the park could use its audiovisual equipment. Ernest Day was born.
"More people showed up that first year than any of us anticipated," Baker says. "We were all overwhelmed by the turnout and enthusiasm that still existed for Ernest. Director and Ernest co-creator John 'Buster' Cherry III was there and was blown away by the fans who had such strong love and affection for his creation. Mr. Cherry … was on a high for weeks afterwards according to his family. … Before the credits rolled that night, the park had decided it was a foregone conclusion that this should become an annual event."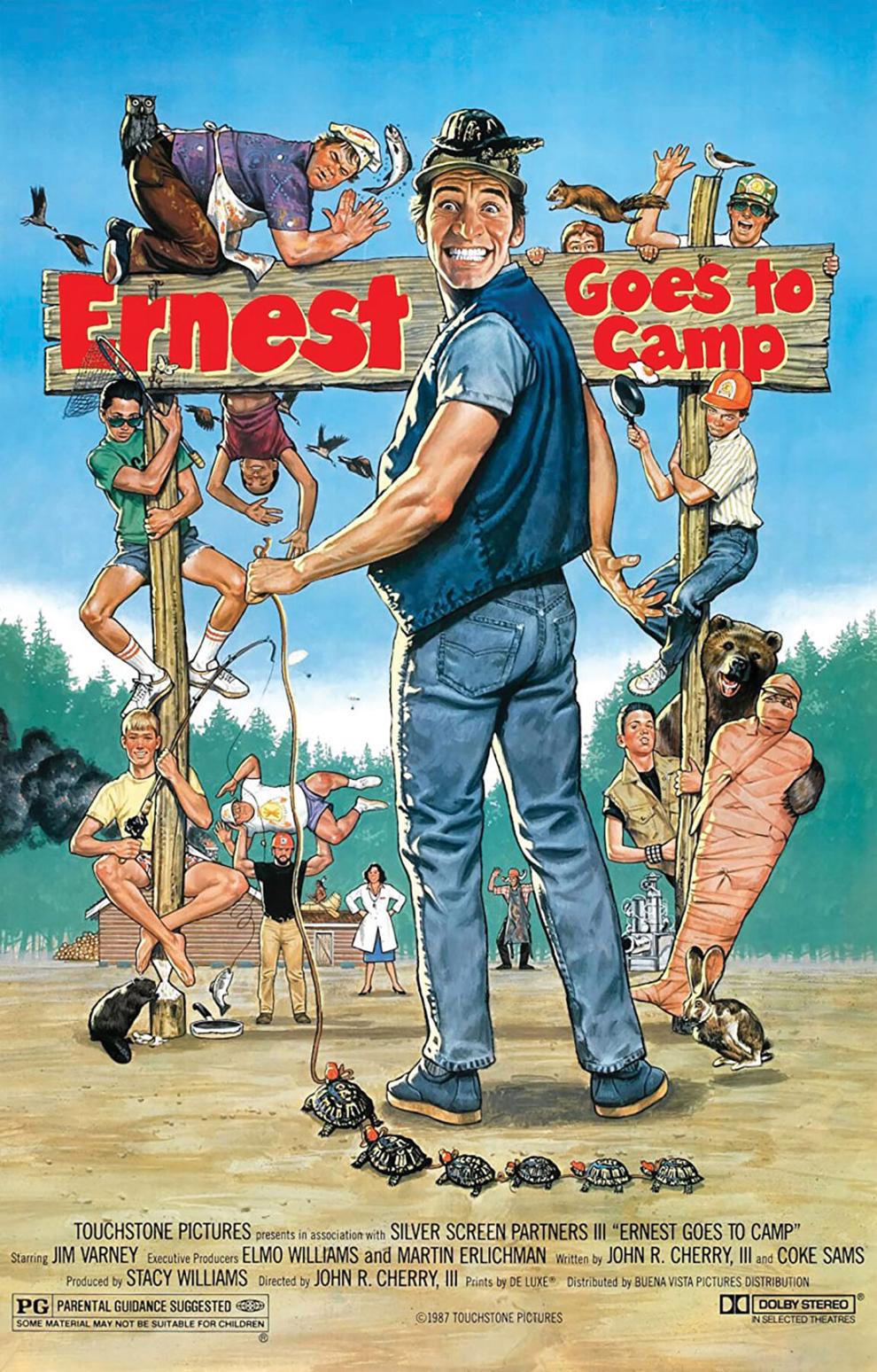 There was, apparently, an Ernest fandom as enthusiastic as any on earth. There are Ernest podcasts, including one that does high-brow character analysis of his various iterations, and others that do the kinds of deep dives usually reserved for capital-C Cinema.
An Ernest documentary was funded on Kickstarter, and filming is underway. (Yes, it's called The Importance of Being Ernest, because it's really just inevitable.) Ernest Day has become more and more like any other -con. There are Ernest lectures and Ernest trivia. The rangers teach archery and canoeing and take folks on hikes, just like in the movie. It helps, Baker notes, that Group Camp One looks exactly the same, "like passing through the screen into Kamp Kikakee." Little kids come dressed like Ernest and Nurse St. Cloud.
Baker admits he liked Ernest before he fell into his role with Ernest Day, but he wasn't a superfan. He says Ernest persists in part because he's like a cartoon made flesh. Bugs Bunny's classics are still rewatchable decades after their debut, so why shouldn't Ernest be?
"He is a good-hearted man who always gets in over his head," says Baker. "He treats everyone the same no matter their age, race or social standing. This is his best quality, but is also the one that usually gets him into trouble. So we root for him. We all know or knew someone like Ernest — a friend, neighbor or someone at church. Sometimes we love them. Sometimes they can be overbearing and annoying, and that's when we sympathize with Vern. But we know he means well."
But Ernest needed the right vehicle, and somehow that ended up being the well-trained Varney and Cherry the ad man.
"The more you examine Varney's performance, and dissect his lines, you begin to notice subtle layers underneath," says Baker. "Jim Varney was a very smart Shakespearean actor. You can't just set that aside and play a two-dimensional character. There are throwaway lines you miss, but then catch on repeat viewings. There are jokes you don't initially catch. There are things in the movies that went over my head as a kid. But watching them as an adult, I appreciate them now. Plus his physicality is right on par with Bugs Bunny or Popeye. That's not easy to pull off! But Jim made it look easy."
Ernest Goes to Camp grossed $23.5 million on its $3.5 million budget. Inflation-adjusted, that's nearly $60 million, which would put its performance on par with, say, Jackass Forever. The movie did millions more in video rentals and on cable. It ran at the drive-in in Dickson for nearly two straight years.
It also spawned eight sequels, mostly filmed around Nashville — Ernest a redneck ur-version of Tyler Perry's Medea.
No longer simply a pitchman, Ernest became the face of a bona-fide franchise. It was Ernest who gave the world the first look at Walt Disney World's Splash Mountain, and Ernest was part of the preshow at Epcot's Cranium Command attraction. Disney stayed on board for the first three post-Camp volumes — Ernest Saves Christmas, Ernest Goes to Jail (filmed at the old state penitentiary) and Ernest Scared Stupid. That last one made just $14 million at the box office. Despite some genuinely impressive practical effects, it was reviewed poorly, deemed far too scary for kids and too dumb for adults. It was hard to capture the magic of … Goes to Camp.
Cherry and Varney did the rest of the Ernestverse on their own, and apparently left many more would-be misadventures scripted but unmade. But heck, it was successful enough that Varney could afford a DeLorean.
---
Varney got locked in as "just Ernest," despite taking on other projects. It was something he'd feared. Cherry wrote in his book that Varney didn't want to make Goes to Camp for fear of being typecast, and he went on a fairly steep bender in the days before production began — though he was, of course, a complete pro on set.
Varney played Jed in 1993's movie adaptation of The Beverly Hillbillies, but Jed isn't too far afield from Ernest. He used those vocal gifts to bring Slinky Dog to life in the first two Toy Story films. His performance in the independent 1997 thriller 100 Proof was praised. The last Ernest movie, Ernest in the Army, hit Blockbuster shelves in 1998. Three years later, Varney was acclaimed for his turn in Billy Bob Thornton's Daddy & Them, released posthumously in 2001.
He played against type in the final season of the first edition of Roseanne as a royal suitor to Jackie.
But Varney never got that serious look he craved. He told the the Los Angeles Times he wanted a career like Robin Williams, who was able to shake off the silliness of Mork and play seriocomic roles mid-career before being taken seriously as a dramatic actor. 
It seems almost a shame — or a rare oversight — that Tennessee native Quentin Tarantino couldn't find a place for Varney to really show his chops.
So Varney planned to do it himself. He had worked for years on a massive epic silver-screen version of the Hatfield & McCoy story, but he died before he could get it really rolling.
Varney struggled with the prospect that Ernest would be his only legacy. It's why he was suspicious of …Goes to Camp, and why he shelved the character even though dozens of concepts were developed and many scripts were in the can. 
But in a couple of weeks, families will roll into Group Camp One once again, Ernest Day returning. There will be interviews and Q&As and footage taken for the documentary. This little movie, the end result of a chain of unlikely events — a commercial character resonates across the country because of an acting genius, a studio executive in need of a cheap hit goes to an auto race — brings them winding back to Kamp Kikakee every year.
The artist and his art are beloved and shared across generations to be beloved again. No, Ernest isn't Lear, but people care about the character and now care for his memory. As far as legacies go, it's a good one.
Knowhutimean?
---
Montgomery Bell State Park in Burns, Tenn., will host Ernest Day June 11, beginning at 2 p.m. The event is free.
From 2 until 5 p.m., rangers will lead a birds-of-prey program and archery lessons, along with three one-hour nature hikes, weather permitting. In honor of Ernest Goes to Camp's chaotic climactic scene, there will also be turtle catapulting. (The park assures us no turtles will be harmed.) The Ernest Look-Alike contest will be held at 7 p.m., followed at 7:30 by a Q&A with three cast members: Eddy Schumacher (Counselor Stennis), Todd Lloyd (Chip Ozgood) and Daniel Butler (Eddy).
The showing of the film at Group Camp One will begin at approximately 8:30 p.m. Concessions and merchandise will be available.